Zapier (YC S12) gives people internet superpowers by letting them easily connect and automate the apps they use. Partners, including Salesforce, Intuit, Google, and Dropbox, utilize Zapier to offer their customers integrations with 1,000+ apps. The Zapier Developer Platform enables developers to add APIs for private or public use.
Our growing, remote team has members around the world. We are on a mission to make work easier. We face formidable technical hurdles, unique marketing challenges, and exciting brand and design opportunities that come with serving a vast multi-sided audience. We are hiring.
We're a 100% distributed team helping people across the world automate the boring and tedious parts of their job. We do that by helping everyone connect the web applications they already use and love.
We believe that there are jobs a computer is best at doing and that there are jobs a human is best at doing. We want to empower businesses to create processes and systems that let computers do what they are best at doing and let humans do what they are best at doing.
Company Name:


Zapier

(View Trends)

Headquarters: (View Map)

Sunnyvale, CA, United States

Information Technology and Services

50 - 200 employees
PERSON
ROLE
CONTACT INFO & EMAIL
ACTIONS
Partner Marketing Manager
5048 Global Rank
2517 United States
6.88 M Estimated Visits
Traffic Sources
Search

55.25%

Direct

39.34%

Referrals

2.37%

Mail

1.77%

Social

1.13%

Display

0.14%
Powered by
Global Rank 2,346 3,265
Links In Count 574 49
United States Rank
765
964
United States Page Views
57.0%
8.9%
Native

0.00%

Standard

99.09%

Direct

0.91%
Longest Running Ad
Dates Active
Aug 20, 2018 to Nov 20, 2018
Dates Active
Jun 26, 2019 to Jul 13, 2019
Dates Active
Jul 01, 2019 to Jul 13, 2019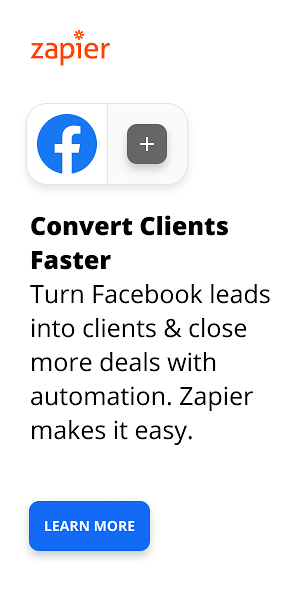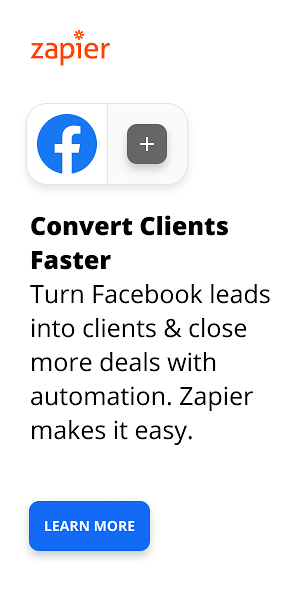 Dates Active
Jul 02, 2019 to Jul 14, 2019
Dates Active
Jul 01, 2019 to Jul 16, 2019
Dates Active
Jul 04, 2019 to Jul 09, 2019
Zapier receives up to 26M pageviews per day, in countries such as India, Egypt, Singapore, Thailand, Bangladesh, Turkey, Malaysia, Israel, Taiwan, Philippines, Pakistan, United States, Hong Kong, Australia, Saudi Arabia, Switzerland, Nigeria, United Arab Emirates, Colombia, Brazil, Greece, South Africa, Mexico, Canada.

They are headquartered at Sunnyvale, CA, United States, and have 2 advertising & marketing contacts listed on Thalamus. Zapier works with Advertising technology companies such as DoubleClick.Net, Google Adsense, DoubleClick Bid Manager, Facebook Custom Audiences, Criteo, Criteo OneTag, Google Remarketing, Bizo, LinkedIn Ads, ClickGUARD.