Nutanix makes infrastructure invisible, elevating IT to focus on the applications and services that power their business. The Nutanix enterprise cloud platform leverages web-scale engineering and consumer-grade design to natively converge compute, virtualization and storage into a resilient, software-defined solution with rich machine intelligence. The result is predictable performance, cloud-like infrastructure consumption, robust security, and seamless application mobility for a broad range of enterprise applications.
The Nutanix solution enables easy deployment of any virtual workload, including large-scale virtual desktop initiatives (VDI), development/test apps, private clouds, big data (Hadoop) projects and more. Nutanix customers can radically simplify and seamlessly scale out their datacenter infrastructures with cost-efficient appliances that can be deployed in under 30 minutes for rapid time to value.
The Nutanix Engineering team is led by the same developers and architects who created the renowned Google File System. The company's management team hails from leading cloud, database, virtualization and infrastructure companies, and brings unparalleled experience in developing technologies that fundamentally disrupt multi-billion dollar markets.
http://go.nutanix.com/rs/nutanix/images/Nutanix_Corporate_Backgrounder.pdf
PERSON
ROLE
CONTACT INFO & EMAIL
ACTIONS
35220 Global Rank
13255 United States
884 K Estimated Visits
Traffic Sources
Direct

55.41%

Search

30.53%

Referrals

9.43%

Social

2.13%

Mail

1.55%

Display

0.94%
Powered by
Global Rank 17,900 20,921
Links In Count 504 202
United States Rank
7,677
5,125
United States Page Views
79.5%
15.7%
Mobile App Data
MixRank is the most comprehensive database of mobile apps, developers, SDKs, technologies, services, and integrations.
Learn more.
App Url: https://itunes.apple.com/app/nutanix/id1080027225
App Support: http://www.nutanix.com/support/
Genre: Business
Bundle ID: com.nutanix.supportmobile
App Size: 39.4 M
Version: 1.0.11
Release Date: February 3rd, 2016
Update Date: February 14th, 2018
Description:
Nutanix Support mobile application provides you the ability to troubleshoot issues, create and update support cases, research products, and view installed base information from anywhere, anytime!
Available Features for All Users:
* Read product documentation using your native EPUB reader
* View how-to videos
Available Features for Nutanix Support Contract Owners:
* Log in with your my.nutanix.com account
* View, create, and edit support cases
* Escalate cases with one click
* Receive support case updates via push notifications
* Access installed base details and support contract coverage
* Access knowledge base articles
* View product compatibility across platforms
Have questions or want to provide feedback? Send us an email at: portal-accounts@nutanix.com
Very powerful app!
Very powerful resource for all things related to Nutanix Support. I am keeping this one!
AVFoundation
The AV Foundation framework provides an Objective-C interface for managing and playing audio-visual media in iOS and OS X applications.
Core Foundation Framework
Core Foundation is a framework that provides fundamental software services useful to application services, application environments, and to applications themselves. Core Foundation also provides abstractions for common data types, facilitates internationalization with Unicode string storage, and offers a suite of utilities such as plug-in support, XML property lists, URL resource access, and preferences.
Core Graphics
The Core Graphics framework is based on the Quartz advanced drawing engine. It provides low-level, lightweight 2D rendering with unmatched output fidelity. You use this framework to handle path-based drawing, transformations, color management, offscreen rendering, patterns, gradients and shadings, image data management, image creation, and image masking, as well as PDF document creation, display, and parsing.
Core Telephony Framework
Use the Core Telephony framework to obtain information about a user's home cellular service provider—that is, the provider with whom the user has an account. Carriers can use this information to write applications that provide services only for their own subscribers. You can also use this framework to obtain information about current cellular calls.
Foundation Framework
Launch Services
MobileCoreServices
Security Framework
Secure the data your app manages. Protect information and control access to your app.
System Configuration F...
This collection of documents describes the programming interfaces of the System Configuration framework. The System Configuration framework provides functions that determine the reachability of target hosts in both a synchronous and an asynchronous manner. It also provides error detection facilities.
UIKit
The UIKit framework (UIKit.framework) provides the crucial infrastructure needed to construct and manage iOS apps. This framework provides the window and view architecture needed to manage an app's user interface, the event handling infrastructure needed to respond to user input, and the app model needed to drive the main run loop and interact with the system.
Native

12.89%

Standard

82.81%

Direct

4.30%
Longest Running Ad


Dates Active
May 10, 2019 to Oct 27, 2019
Dates Active
Nov 18, 2019 to Nov 25, 2019
Dates Active
Oct 01, 2019 to Oct 28, 2019
Dates Active
Oct 01, 2019 to Oct 29, 2019
Dates Active
Oct 01, 2019 to Oct 28, 2019
Dates Active
Oct 02, 2019 to Oct 28, 2019
Dates Active
Nov 05, 2019 to Dec 12, 2019


Dates Active
Nov 05, 2019 to Dec 10, 2019
Dates Active
Nov 22, 2019 to Nov 26, 2019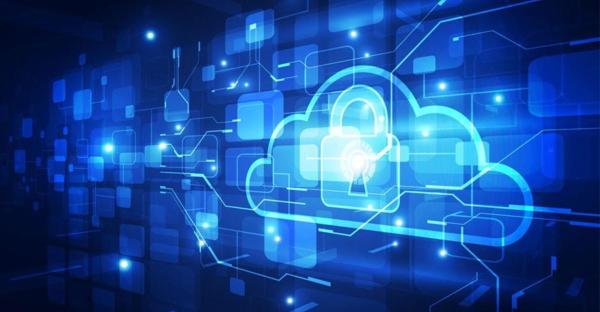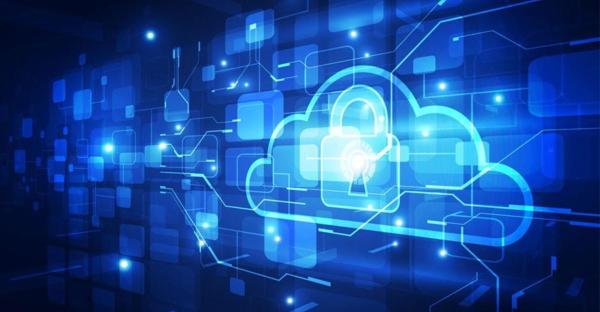 Dates Active
Nov 27, 2019 to Dec 10, 2019
Dates Active
Nov 08, 2019 to Dec 08, 2019
Nutanix receives up to 1.5M pageviews per day, in countries such as India, Indonesia, Egypt, Singapore, Israel, Taiwan, United States, Iran, Australia, Saudi Arabia, Sweden, United Arab Emirates, United Kingdom, Italy, South Africa, Netherlands, Canada.

They are headquartered at San Jose, CA, United States, and have 27 advertising & marketing contacts listed on Thalamus. Nutanix works with Advertising technology companies such as Google Remarketing, Atlas, Google Adsense, DoubleClick.Net, ReTargeter, Rocket Fuel, Yahoo Small Business, AppNexus Segment Pixel, Twitter Ads, AdRoll, Facebook Custom Audiences, Flashtalking, IponWeb BidSwitch, Bizo, Neustar AdAdvisor, Openads/OpenX, BlueKai, Media Innovation Group, Rubicon Project, LinkedIn Ads, Index Exchange, Pubmatic, DoubleClick Bid Manager, Taboola, Eyeota, Advertising.com, The Trade Desk, Dstillery, TripleLift, Adobe Audience Manager Sync, DemDex, MicroAd, AppNexus, BlueKai DMP, Adap.TV, GumGum, X Plus One, SpotXchange, Tapad, Geniee, Aggregate Knowledge, Media.net, Nativo, StackAdapt, Nudge.