As one of the worldís largest fashion companies with more than 161,000 employees worldwide, H&M is an exciting and dynamic place to pursue a career within the fashion industry. Our business concept is to offer fashion and quality at the best price in a sustainable way and with our fast expansion we are always looking for new talents. Would you like to be part of our team?
H&M Group comprises of eight independent brands: H&M, COS, Weekday, Cheap Monday, Monki, H&M Home, & Other Stories and ARKET. We have over 4,100 stores across more than 66 markets worldwide.
Our values reflect the heart and soul of H&M. They define what it takes to work here and how we do things. When we interact with colleagues and customers around the world, our values help us develop and grow.
We want to be at the forefront of both fashion and sustainability. Our employees play a key role and can contribute to more sustainable fashion, today and in the future.
PERSON
ROLE
CONTACT INFO & EMAIL
ACTIONS
233 Global Rank
400 United States
92.8 M Estimated Visits
Traffic Sources
Search

55.97%

Direct

32.03%

Social

6.36%

Display

2.77%

Mail

1.63%

Referrals

1.25%
Geography Breakdown
16.48%

9.35%

8.71%

7.45%

5.78%
Powered by
Global Rank 483 275
Links In Count 17,731 1,305
United States Rank
544
246
United States Page Views
20.8%
1.1%
Mobile App Data
MixRank is the most comprehensive database of mobile apps, developers, SDKs, technologies, services, and integrations.
Learn more.
10 SDKs
4.38 Avg. Rating
766 Total reviews
App Url: https://itunes.apple.com/app/h-m/id834465911
App Support: https://www.hm.com/customer-service.html
Genre: Shopping
Bundle ID: com.hm.goe
App Size: 133 M
Version: 20.10.0
Release Date: October 27th, 2016
Update Date: September 15th, 2020
Description:
Tap in to our fashion feed, anytime, anywhere, and all in one spot — the H&M app.
Get instant updates, track your orders, use your own photos to find similar items in stock, and get inspired by our users all over the world!
Imagine yourself browsing our feed and experiencing it live all at the same time.
Sounds exciting? Keep reading!
Our app also comes handy when you're already inside one of our stores.
Let's say you can't find your size or would like to know if an item is available in more sizes and colours? Scan the price tag — our SCAN & FIND feature will let you know!
Seen something you like and got inspired by? VISUAL SEARCH lets you explore what we have to offer by using your own photos or screen shots. It recognizes patterns, colors, styles, and gives you a list of matching or similar items in stock.
Save the items you love the most in your own list of favourites — just tap the HEART ICON.
Keep up to date with the fashion world by activating PUSH NOTIFICATIONS! You'll be the first to know when a designer collection drops and you'll instantly be notified when we have special offers and events!
Don't miss out — download the H&M app now!
When you download the H&M app, we will process your data in accordance with our Privacy Notice. For more details on this, please go to hm.com.
Daily Downloads Oct 01 - 31, 2020
Crash
The app always crashes! I can't view products on the latter pages! Please fix!
Crashes
Please fix, cant open the app
Please fix it
It always force closed
App does not work
Shuts down
App is no use at all.
Not resetting the password through the app. Can't made a purchase too. Obviously this app is not ready for release. NO USE AT ALL!
Needs troubleshooting
Shuts down on its own. Not working properly
AVFoundation
The AV Foundation framework provides an Objective-C interface for managing and playing audio-visual media in iOS and OS X applications.
Core Foundation Framework
Core Foundation is a framework that provides fundamental software services useful to application services, application environments, and to applications themselves. Core Foundation also provides abstractions for common data types, facilitates internationalization with Unicode string storage, and offers a suite of utilities such as plug-in support, XML property lists, URL resource access, and preferences.
Core Graphics
The Core Graphics framework is based on the Quartz advanced drawing engine. It provides low-level, lightweight 2D rendering with unmatched output fidelity. You use this framework to handle path-based drawing, transformations, color management, offscreen rendering, patterns, gradients and shadings, image data management, image creation, and image masking, as well as PDF document creation, display, and parsing.
Core Location Framework
The Core Location framework lets you determine the current location or heading associated with a device. The framework uses the available hardware to determine the user's position and heading. You use the classes and protocols in this framework to configure and schedule the delivery of location and heading events. You can also use it to define geographic regions and monitor when the user crosses the boundaries of those regions. In iOS, you can also define a region around a Bluetooth beacon.
Foundation Framework
Launch Services
MobileCoreServices
Quartz Core Framework
This collection of documents provides the API reference for the Quartz Core framework, which supports image processing and video image manipulation.
System Configuration F...
This collection of documents describes the programming interfaces of the System Configuration framework. The System Configuration framework provides functions that determine the reachability of target hosts in both a synchronous and an asynchronous manner. It also provides error detection facilities.
UIKit
The UIKit framework (UIKit.framework) provides the crucial infrastructure needed to construct and manage iOS apps. This framework provides the window and view architecture needed to manage an app's user interface, the event handling infrastructure needed to respond to user input, and the app model needed to drive the main run loop and interact with the system.
Native

0.37%

Standard

91.03%

Direct

8.60%
Longest Running Ad
Dates Active
Nov 26, 2018 to May 14, 2019
Dates Active
Oct 28, 2019 to Nov 08, 2019
Dates Active
Sep 28, 2019 to Oct 14, 2019
Dates Active
Jul 04, 2019 to Jul 20, 2019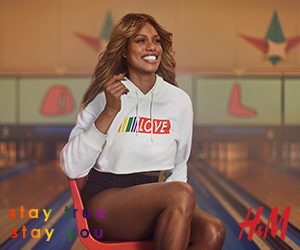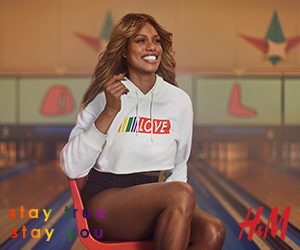 Dates Active
Jun 03, 2019 to Jun 29, 2019
Dates Active
Sep 13, 2019 to Sep 30, 2019
Dates Active
Oct 11, 2019 to Oct 12, 2019
Dates Active
Jun 18, 2019 to Jun 18, 2019
Dates Active
Jun 18, 2019 to Jun 18, 2019
Dates Active
Jun 18, 2019 to Jun 18, 2019
Dates Active
Aug 01, 2019 to Aug 01, 2019
H&m receives up to 110M pageviews per day, in countries such as India, Kuwait, Egypt, Austria, Turkey, Russia, Taiwan, Spain, Azerbaijan, United States, Hong Kong, Romania, Belgium, Australia, Saudi Arabia, Poland, Switzerland, Sweden, United Arab Emirates, United Kingdom, France, Portugal, South Korea, Italy, Czech Republic, Greece, Mexico, Slovakia, Netherlands, Canada, Japan, Germany.

They are headquartered at Stockholm, Sweden, and have 43 advertising & marketing contacts listed on Thalamus.