World renowned in jewellery and prestige watchmaking, Cartier has combined expertise and excellence since 1847.
Cartier has made its creations into legends, with a team of men and women who make their passion their career.
If you would like to live your passion as part of Cartier, please see the career opportunities we offer.
Company Name:


Cartier

(View Trends)

Luxury Goods & Jewelry

> 10,000 employees
PERSON
ROLE
CONTACT INFO & EMAIL
ACTIONS
41800 Global Rank
12962 United States
1.05 M Estimated Visits
Traffic Sources
Search

72.36%

Direct

18.88%

Referrals

5.27%

Social

2.53%

Mail

0.77%

Display

0.20%
Geography Breakdown
59.33%

6.91%

5.57%

3.34%

2.47%
Powered by
Global Rank 19,645
Links In Count 2,113 394
United States Rank
6,427
3,027
United States Page Views
48.5%
4.6%
Top Search Keywords
Consumer Goods and Services
Mobile App Data
MixRank is the most comprehensive database of mobile apps, developers, SDKs, technologies, services, and integrations.
Learn more.
29 SDKs
3.44 Avg. Rating
5 Total reviews
App Url: https://itunes.apple.com/app/cartier/id414027798
App Support: http://finewatchmaking.cartier.com/
Genre: Lifestyle
Bundle ID: com.cartier.finewatchmakingWW
App Size: 351 M
Version: 2.6.5
Release Date: January 17th, 2011
Update Date: April 26th, 2016
Description:
The history of Cartier Watches goes back over a century, always in tune with the unchanging benchmark of watchmaking creativity and excellence. The Cartier Fine Watchmaking application allows you to enter Cartier's watchmaking universe and reveals to you all its secrets: history, expertise, know-how, new creations and exceptional collections, as well as movements with complications revealed down to the last detail. Cartier's signature and style are now brought to you using digital features that have never been seen before.
改善して下さい
アップデートしたら、使えなくなった。 気に入っていたのに。 早く改善して下さい。
horrible presentation
completely illegible text, looks like it was designed by a 3 yr old. bad concept, horrible execution, complete waste of time.
App closes inmediately
Never opens again
Excellent app, but won't open since last update
It a very fun app, if you like watches. Extremely nice photos and animations. The only downside is that since the last update, the app closes immediately after you open it.
Spectacular! Get a deep look inside Cartier.
Cartier is a name everyone knows. Well here is an amazing application that allows you to get a really close look at how these watches are constructed. The views of the watches show off their amazing designs. 3D views, exploding views, videos and paragraphs of information allow you to mentally, get inside these watches. This app certainly showcases their watches and was likely created as a marketing tool, but it is more than that, it allows you to see deeply inside Cartier as a watchmaker. Before seeing this app Cartier was simply a name that I associated with watch making. Now I feel that I have been given a deep tour inside a company that epitomizes Swiss watchmaking. I could actually feel the human energy that goes into making up these timepieces. If I asked somebody to show to me and to describe to me how watches are made, then this app has hit a home run. There is so much packed into this app that I had to take a time out. I spent 30 to 45 minutes looking at only a small percentage of their watches. When I have more available time I will come back and look through the rest of the app. Each timepiece shown in this app is a work of art. Someday... Maybe I could wear one of these beauties.
Accounts Framework
The Accounts framework provides access to user accounts stored in the Accounts database. An account stores the login credentials of a particular service, such as Twitter, that can be used as authentication for the service. By implementing the Accounts framework into your app, you do not need to be responsible for storing account logins yourself. Instead, the user can grant access for your app to use their account login credentials, bypassing the need to type their username and password. If no account for a particular service exists in the user's Accounts database, you can let them create and save an account from within your app.
AdSupport
The Ad Support framework provides apps with access to an identifier that can be used only for serving advertisements, as well as a flag which indicates whether a user has limited ad tracking. Accessing the advertising identifier requires apps to read and honor the opt-out flag.
CCScrollView
CFNetwork
Core Foundation Framework
Core Foundation is a framework that provides fundamental software services useful to application services, application environments, and to applications themselves. Core Foundation also provides abstractions for common data types, facilitates internationalization with Unicode string storage, and offers a suite of utilities such as plug-in support, XML property lists, URL resource access, and preferences.
Core Graphics
The Core Graphics framework is based on the Quartz advanced drawing engine. It provides low-level, lightweight 2D rendering with unmatched output fidelity. You use this framework to handle path-based drawing, transformations, color management, offscreen rendering, patterns, gradients and shadings, image data management, image creation, and image masking, as well as PDF document creation, display, and parsing.
Core Location Framework
The Core Location framework lets you determine the current location or heading associated with a device. The framework uses the available hardware to determine the user's position and heading. You use the classes and protocols in this framework to configure and schedule the delivery of location and heading events. You can also use it to define geographic regions and monitor when the user crosses the boundaries of those regions. In iOS, you can also define a region around a Bluetooth beacon.
Core Telephony Framework
Use the Core Telephony framework to obtain information about a user's home cellular service provider—that is, the provider with whom the user has an account. Carriers can use this information to write applications that provide services only for their own subscribers. You can also use this framework to obtain information about current cellular calls.
Foundation Framework
FWDebug
Image IO Framework
The Image I/O programming interface framework allows applications to read and write most image file formats. This framework offers high efficiency, color management, and access to image metadata.
Launch Services
Native

0.00%

Standard

41.94%

Direct

58.06%
Longest Running Ad
Dates Active
Apr 22, 2019 to Oct 30, 2019
Dates Active
Apr 22, 2019 to Sep 30, 2019
Dates Active
Jun 19, 2018 to Aug 31, 2019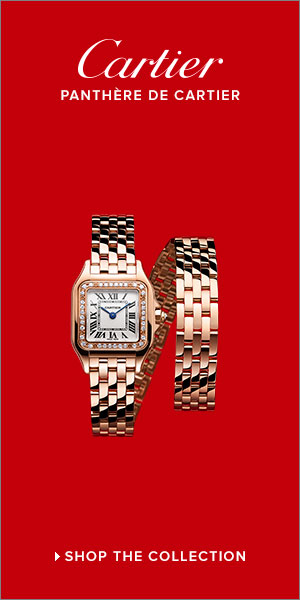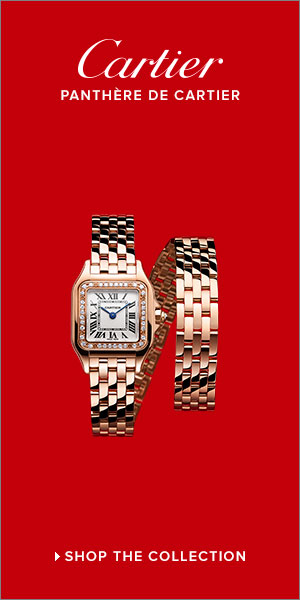 Dates Active
Jul 01, 2019 to Aug 30, 2019
Dates Active
Aug 02, 2019 to Aug 31, 2019
Dates Active
Mar 16, 2019 to Oct 28, 2019
Cartier receives up to 2.2M pageviews per day, in countries such as Viet Nam, India, Turkey, Malaysia, Russia, Taiwan, United States, Hong Kong, Romania, Iran, Australia, Saudi Arabia, Norway, Sweden, United Kingdom, Qatar, Netherlands, Canada, Japan.

They are headquartered at Lille, France, and have 37 advertising & marketing contacts listed on Thalamus. Cartier works with Advertising technology companies such as DoubleClick.Net, Facebook Custom Audiences, Google Remarketing, Bizo, LinkedIn Ads, DoubleClick Bid Manager, Right Media, Rubicon Project, AppNexus, DemDex, Adobe Audience Manager Sync, Openads/OpenX, Pubmatic, Index Exchange, Snap Pixel, SkimLinks, Tapad, The Trade Desk, Drawbridge, Amazon Associates, Amazon Ad System, ContextWeb, Media Innovation Group, SpotXchange, Burst Media, IponWeb BidSwitch, BlueKai, BlueKai DMP, Advertising.com, Yahoo Small Business, Taboola, Teads, SiteScout, eXelate, Rocket Fuel, Twitter Ads, StickyAds TV, Adikteev, Adform, Google Floodlight Counter, Google Floodlight Sales.