American Express is a global service company, providing customers with exceptional access to products, insights and experiences that enrich lives and build business success.
Each day, American Express makes it easier, safer and more rewarding for consumers and businesses to purchase the things they need and for merchants to sell their goods and services. An engine of commerce, American Express provides innovative payment, travel and expense management solutions for individuals and businesses of all sizes. Most of all, we help our customers realize their dreams and aspirations through industry-leading benefits, access to unique experiences, business-building insights, and global customer care. We enable our customers to do and achieve more.
Learn more about us at:
https://www.americanexpress.com/
https://www.facebook.com/AmericanExpressUS
http://www.foursquare.com/americanexpress
https://twitter.com/americanexpress
https://www.youtube.com/user/AmericanExpress
See our community guidelines at:
http://amex.co/guidelineslinkedin
If you have a customer service issue or question, please visit www.americanexpress.com/contactus
Company Name:


American Express

(View Trends)

Headquarters: (View Map)

New York, NY, United States

Financial Services

> 10,000 employees
PERSON
ROLE
CONTACT INFO & EMAIL
ACTIONS
467 Global Rank
139 United States
61.5 M Estimated Visits
Traffic Sources
Direct

74.26%

Search

19.53%

Referrals

3.81%

Mail

1.30%

Display

0.66%

Social

0.44%
Powered by
Global Rank 238 408
Links In Count 4,251 224
United States Rank
85
85
United States Page Views
68.0%
4.6%
Top Search Keywords
Banking Services
Credit Cards
Issuers
Mobile App Data
MixRank is the most comprehensive database of mobile apps, developers, SDKs, technologies, services, and integrations.
Learn more.
10 SDKs
4.4 Avg. Rating
607 Total reviews
App Url: https://itunes.apple.com/app/american-express/id960813356
App Support: http://www.plenti.com/contact
Genre: Shopping
Bundle ID: com.americanexpress.plenti
App Size: 60.6 M
Version: 3.4.0
Release Date: May 4th, 2015
Update Date: October 23rd, 2017
Description:
Plenti, the rewards program that lets you earn points at one place and use them at another, all with a single card.
Finally – no more points spread over dozens of programs that take forever to accumulate. No more jumble of rewards cards dangling from your keychain.
When lots of great brands unite under one rewards program, you win, with savings on gas, groceries and thousands of brand-name products for your family. Join for free, and start saving with participating Exxon, Macy's, participating Mobil, participating Chili's, Winn-Dixie, Bi-Lo, Harveys, Rite Aid and more.
HOW PLENTI WORKS
- Earn Plenti points on the things you buy every day at Plenti partners.
- Boost your Plenti points balance with special weekly offers.
- Save at checkout when you use your Plenti points at certain Plenti partners including Macy's, Rite Aid, participating Exxon and Mobil stations.
- 1,000 Plenti points are worth at least $10 in savings at certain Plenti partners.
- Pay for purchases using any form accepted by the merchant, such as cash, credit card or debit card.
APP HIGHLIGHTS
- Locate nearby Plenti partners and browse their offers.
- Access the digital Plenti card to use at checkout.
- View points balance and transaction history.
- Manage app preferences. Access Plenti FAQs and contact the Plenti service team.
TOP TIPS
If you started sign-up at a Plenti partner, you must finish signing-up online or in the app. Once fully signed up, you'll be able to access the full range of Plenti benefits, including unlocking great offers and using Plenti points for savings at checkout
Login Could Be Easier
Overall a good app. The login and welcome screen don't make much sense to me. I enabled Touch ID but you still must login with username and password first, why ? Also when opening the app you must skip the tutorial intro every time. I think it's a good idea for a new user the 1st time, after that you should be able to just go to the home screen & use Touch ID and you're in. Everything else is easy once logged in.
Can't load any info. Ever
App is awful. I've reinstalled it several times, and it can't ever load point history, add the card to wallet, nothing.
Garbage app.
Complicated to use, annoying with the constant need to "activate" offers. And after all the app, the app constantly malfunctions. Terrible experience!!
Great app!
This app is convenient and easy to use!
Plenti App
Plenti app is the worst never ever works. Deleted it
Launch Services
MobileCoreServices
System Configuration F...
This collection of documents describes the programming interfaces of the System Configuration framework. The System Configuration framework provides functions that determine the reachability of target hosts in both a synchronous and an asynchronous manner. It also provides error detection facilities.
Core Foundation Framework
Core Foundation is a framework that provides fundamental software services useful to application services, application environments, and to applications themselves. Core Foundation also provides abstractions for common data types, facilitates internationalization with Unicode string storage, and offers a suite of utilities such as plug-in support, XML property lists, URL resource access, and preferences.
Core Graphics
The Core Graphics framework is based on the Quartz advanced drawing engine. It provides low-level, lightweight 2D rendering with unmatched output fidelity. You use this framework to handle path-based drawing, transformations, color management, offscreen rendering, patterns, gradients and shadings, image data management, image creation, and image masking, as well as PDF document creation, display, and parsing.
Foundation Framework
AVFoundation
The AV Foundation framework provides an Objective-C interface for managing and playing audio-visual media in iOS and OS X applications.
Core Location Framework
The Core Location framework lets you determine the current location or heading associated with a device. The framework uses the available hardware to determine the user's position and heading. You use the classes and protocols in this framework to configure and schedule the delivery of location and heading events. You can also use it to define geographic regions and monitor when the user crosses the boundaries of those regions. In iOS, you can also define a region around a Bluetooth beacon.
Quartz Core Framework
This collection of documents provides the API reference for the Quartz Core framework, which supports image processing and video image manipulation.
UIKit
The UIKit framework (UIKit.framework) provides the crucial infrastructure needed to construct and manage iOS apps. This framework provides the window and view architecture needed to manage an app's user interface, the event handling infrastructure needed to respond to user input, and the app model needed to drive the main run loop and interact with the system.
Native

41.47%

Standard

44.66%

Direct

13.88%
Longest Running Ad
Dates Active
Dec 13, 2017 to Dec 12, 2019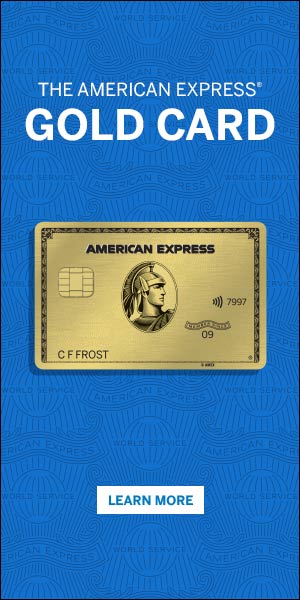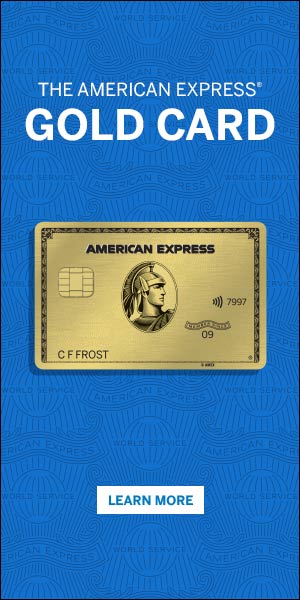 Dates Active
Jan 15, 2019 to Dec 12, 2019
Dates Active
Feb 05, 2019 to Aug 14, 2019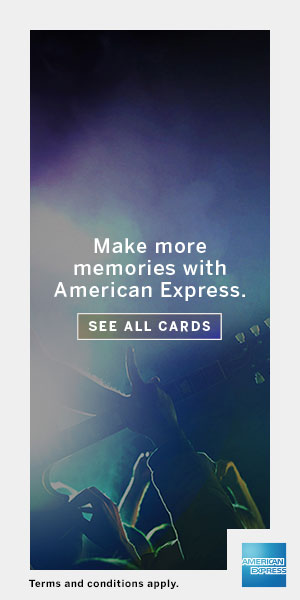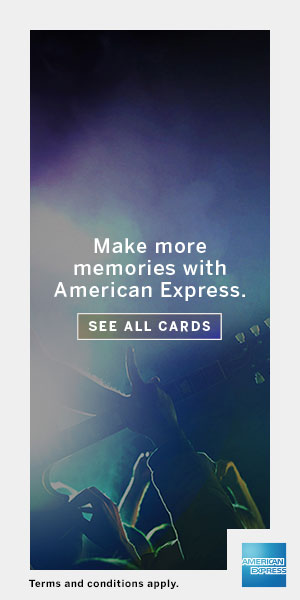 Dates Active
Dec 13, 2017 to Dec 10, 2019
Dates Active
Aug 27, 2019 to Oct 29, 2019
Dates Active
Feb 07, 2019 to Aug 13, 2019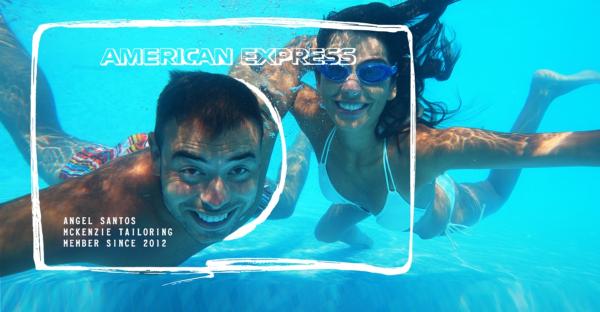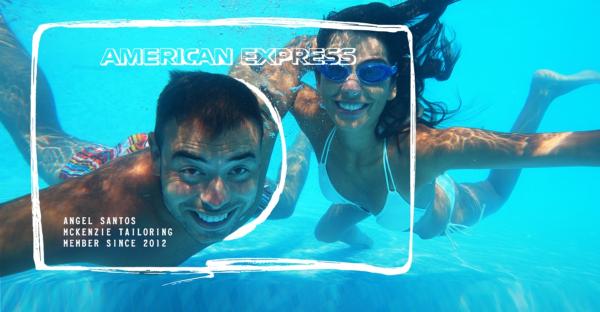 Dates Active
Sep 24, 2018 to Sep 04, 2019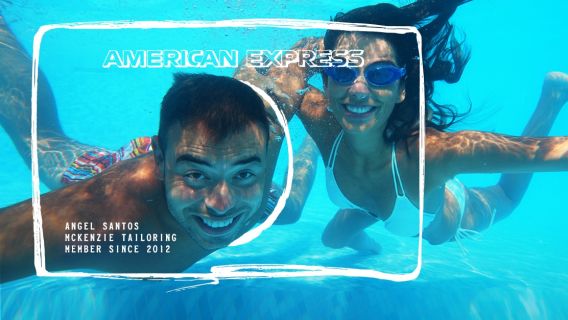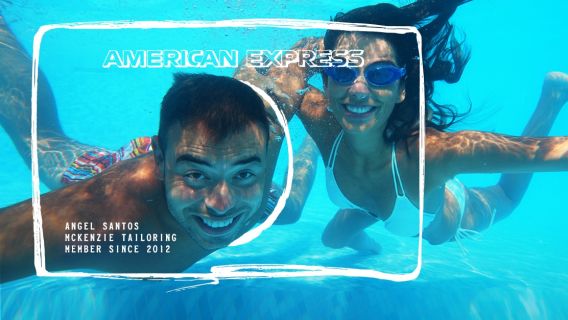 Dates Active
Feb 28, 2019 to Sep 05, 2019
Dates Active
Sep 24, 2018 to Sep 03, 2019
Dates Active
Jul 25, 2019 to Dec 12, 2019
Dates Active
Oct 02, 2019 to Dec 12, 2019
American Express receives up to 69M pageviews per day, in countries such as India, Singapore, United States, Hong Kong, Australia, Argentina, United Kingdom, Mexico, Canada, Japan.

They are headquartered at New York, NY, United States, and have 392 advertising & marketing contacts listed on Thalamus. American Express works with Advertising technology companies such as DoubleClick.Net, Google Remarketing, Facebook Custom Audiences, DemDex, BlueKai DMP, BlueKai, Evidon, Rocket Fuel, Flashtalking, Adobe Audience Manager Sync, Clickagy, iSpot.tv, eXelate, AppNexus, Turn, Tapad, Dstillery, RadiumOne, The Trade Desk, Drawbridge, Advertising.com, Right Media, Amazon Associates, Amazon Ad System.