For over 40 years WWSB ABC 7 & MySuncoast.com has been the local news leader for the Suncoast. It's the only station with a team of extraordinarily experienced News Anchors who have covered the Suncoast's local news, weather and sports for decades. Our staff and talent live here, play here, and work here in the areas of Bradenton, Venice, Lakewood Ranch, North Port, Osprey, Nokomis, Sarasota, Palmetto, Wauchula, Ellenton, Port Charlotte and more.
In November 2001, ABC 7 moved into its new digital state of the art facility in downtown Sarasota. With everything from robotic cameras to server-based video editing and playback, this 21,500 square foot building provides all the resources necessary to be the leader in local news coverage.
ABC 7 has more experience covering local news and weather than any other channel on the Suncoast from Manatee to Sarasota and Charlotte, DeSoto and Hardee Counties. ABC 7 reaches more than 400,000 households every day and is the most watched local TV station on the Suncoast. ABC 7 is carried on Verizon, Comcast, Bright House, DirecTV, Dish Network and on Digital Antenna, so our coverage extends to the ENTIRE Suncoast, from Palmetto to Port Charlotte.
Whether it's a breaking news story, hurricane coverage or a local high school sports victory, ABC 7 and MySuncoast.com is YOUR source for Suncoast News in Sarasota, Manatee, Charlotte, DeSoto and Hardee Counties.
Company Name:


Abc 7 Wwsb-tv

(View Trends)

Headquarters: (View Map)

Sarasota, FL, United States

Broadcast Media

50 - 200 employees
74530 Global Rank
14539 United States
1.43 M Estimated Visits
Traffic Sources
Direct

44.60%

Search

36.36%

Social

13.85%

Referrals

4.72%

Mail

0.47%

Display

0.00%
Powered by
Global Rank 96,735 63,171
Links In Count 686 99
United States Rank
20,546
65,106
United States Page Views
90.3%
11.0%
Mobile App Data
MixRank is the most comprehensive database of mobile apps, developers, SDKs, technologies, services, and integrations.
Learn more.
10 SDKs
2.54 Avg. Rating
7 Total reviews
App Url: https://itunes.apple.com/app/wwsb-tv-abc-7-/id430653305
App Support: http://www.mysuncoast.com/wireless/default.aspx
Genre: Weather
Bundle ID: com.wwsb.SuncoastWx
App Size: 141 M
Version: 5.0.901
Release Date: April 10th, 2011
Update Date: March 29th, 2018
Description:
WWSB ABC 7 MySuncoast.com is proud to announce a full featured weather app for the iPhone and iPad platforms, providing users with The Official Suncoast Weather for our area including an interactive radar map, current conditions, 10 days forecast and weather video from ABC 7.
Features
? Access to station content specifically for our mobile users
? 250 meter radar, the highest resolution available
? Future radar to see where severe weather is headed
? High resolution satellite cloud imagery
? Current weather updated multiple times per hour
? Daily and Hourly forecasts updated hourly from our computer models
? Ability to add and save your favorite locations
? A fully integrated GPS for current location awareness
? Severe weather alerts from the National Weather Service
? Opt-in push alerts to keep you safe in severe weather
Daily Downloads Oct 01 - 31, 2020
Like but crashes frequently
I love having a local weather app for Sarasota, but it crashes quite frequently on IOS 8 and lately, always during a storm when you would really like to see where the storms are tracking.
Annoying graphics
The animated ads are annoying.
Okay App
App works ok but slow most of the time
Junk
Wrong temps! Off by at least 10 degrees. Pretty important on a weather app. This is just junk!
Useless.
App crashes within seconds of opening.
Not bad
I find it useful but it would be nice if you could manually place a marker or if the zip code would accurately place it. The closest I can get the marker isn't very close. Also the ads and design really restrict the radar view window, a problem on the small iPhone.
AVFoundation
The AV Foundation framework provides an Objective-C interface for managing and playing audio-visual media in iOS and OS X applications.
Core Foundation Framework
Core Foundation is a framework that provides fundamental software services useful to application services, application environments, and to applications themselves. Core Foundation also provides abstractions for common data types, facilitates internationalization with Unicode string storage, and offers a suite of utilities such as plug-in support, XML property lists, URL resource access, and preferences.
Core Graphics
The Core Graphics framework is based on the Quartz advanced drawing engine. It provides low-level, lightweight 2D rendering with unmatched output fidelity. You use this framework to handle path-based drawing, transformations, color management, offscreen rendering, patterns, gradients and shadings, image data management, image creation, and image masking, as well as PDF document creation, display, and parsing.
Foundation Framework
Launch Services
MobileCoreServices
Quartz Core Framework
This collection of documents provides the API reference for the Quartz Core framework, which supports image processing and video image manipulation.
System Configuration F...
This collection of documents describes the programming interfaces of the System Configuration framework. The System Configuration framework provides functions that determine the reachability of target hosts in both a synchronous and an asynchronous manner. It also provides error detection facilities.
Core Location Framework
The Core Location framework lets you determine the current location or heading associated with a device. The framework uses the available hardware to determine the user's position and heading. You use the classes and protocols in this framework to configure and schedule the delivery of location and heading events. You can also use it to define geographic regions and monitor when the user crosses the boundaries of those regions. In iOS, you can also define a region around a Bluetooth beacon.
UIKit
The UIKit framework (UIKit.framework) provides the crucial infrastructure needed to construct and manage iOS apps. This framework provides the window and view architecture needed to manage an app's user interface, the event handling infrastructure needed to respond to user input, and the app model needed to drive the main run loop and interact with the system.
Longest Running Ad
Dates Active
Dec 28, 2017 to Nov 25, 2019
Dates Active
Sep 10, 2019 to Dec 10, 2019
Dates Active
Sep 10, 2019 to Nov 15, 2019
Dates Active
Jan 01, 2018 to Nov 18, 2019
Dates Active
Dec 28, 2017 to Nov 25, 2019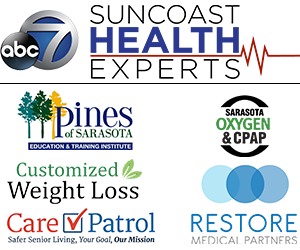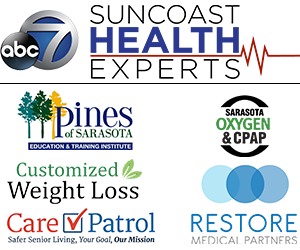 Dates Active
Jul 15, 2019 to Aug 25, 2019
Abc 7 Wwsb-tv receives up to 0.2M pageviews per day, in countries such as United States.

They are headquartered at Sarasota, FL, United States, and have advertising & marketing contacts listed on Thalamus. Abc 7 Wwsb-tv works with Advertising technology companies such as Turn, The Trade Desk, Chango, AppNexus, Resonate Insights, Dstillery, Videology, AOL-Time Warner Online Advertising, BlueKai, DemDex, DoubleClick.Net, Google Adsense, Google Publisher Tag, LiveRail, Atlas, MyBuys, Rocket Fuel, Advertising.com, Optimax Media Delivery, Centro, Criteo, Improve Digital, Adify, SiteScout, Digilant, eXelate, Connexity, AcuityAds, World Now, Eq Ads, VINDICO, eyeReturn, AdGear, Undertone, Rubicon Project, Magnetic, MyBuys MyAds, BlueKai DMP, AudienceScience, DoubleClick Bid Manager, Openads/OpenX, Evidon, Aggregate Knowledge, CivicScience, Connatix Direct, Taboola Direct, Taboola Reseller, Sovrn Direct, Smaato Direct, Comet Cox Media Direct, Outbrain Direct, Google Direct, OpenX Reseller, Lijit Direct, ContextWeb Reseller, AppNexus Reseller, Ads.txt, RubiconProject Direct, PubMatic Reseller, SpotXChange Direct, OpenX Direct, IndexExchange Reseller, IndexExchange Direct, SpotXChange Reseller, AOL Reseller, Tremor Video Reseller, RubiconProject Reseller, Fyber Reseller, Outbrain, Nativo, RhythmOne Direct, Outbrain Reseller, FreeWheel Reseller, AOL Direct, Comet Cox Media Reseller, AppNexus Direct, Teads Reseller, Google Reseller, Triple Lift Direct, Synacor Direct, SmartAdServer Reseller, DistrictM Reseller, RhythmOne Reseller, SpringServe Reseller, Beachfront Reseller, BrightRoll Reseller, GumGum Reseller, LKQD Reseller, Bidfluence Reseller, ORC International Reseller, Sonobi Reseller, Sovrn Reseller, PubMatic Direct, Yieldmo Direct, Google AdSense Integrator, Yieldmo, Burst Media, TripleLift, Exponential Direct, Improve Digital Direct, Improve Digital Reseller, Converstand Media Reseller, Adform Reseller, LoopMe Reseller, DistrictM Direct, Lijit Reseller, Brightcom Direct, Synacor Reseller, 33 Across Reseller, eBay Partner Network, Simpli.fi, DynAdmic, Media.net Direct, PilotX Reseller, Rock You Reseller, Somoaudience Reseller, Mobile Ad Trading Reseller, ucfunnel Reseller, Next Millenium Direct, Total Media Direct, Mars Media Group Direct, Vuble Reseller, Undertone Direct, Primis Direct, Aniview Reseller, Imonomy Direct, Admixer Direct, Media.net, IponWeb BidSwitch, LKQD Direct, Beachfront Direct, SpringServe Direct, Amazon Direct, C1X Reseller, YieldBot Reseller, Criteo Direct, ORC International Direct, Infolinks Direct, Yahoo Direct, Smartclip Reseller, ContextWeb Direct, ShareThrough Direct, Sonobi Direct, Integral Ad Science, Nativo Direct, Mobfox Direct, Tappx Direct, Converstand Media Direct, FreeWheel Direct, Admixer Reseller, Cedato Reseller, adtelligent Reseller, Telaria Reseller, DoubleVerify, Vidazoo Reseller, pixfuture Direct, Genesis Media Direct, AdMan Direct, PilotX Direct, AdMan Reseller, Sekindo Direct, AvantisVideo Reseller, Cedato Direct, Index Exchange, Yahoo Ad Sync, BidSwitch, Prebid.