ABBYY is a leading provider of tools, technologies and services. With 14 global offices and a team comprising over 1,200 people, including over 300 industry-leading engineers, ABBYY?s innovative culture has earned over 250 major awards and partnerships with most major manufacturers of document capture and mobile devices. Its products serve over 30 million individuals worldwide and include sophisticated solutions for OCR, form capture and language translation software D plus development tools that support a variety of platforms and computing environments. Enriching people?s lives and empowering businesses of every size, ABBYY eliminates the hassles of managing paper and communicating in foreign languages. From home offices to multinational enterprises, ABBYY streamlines workflows by automating time-and labor-intensive tasks. ABBYY?s product offerings include: FlexiCapture, Recognition Server, FineReader and PDF Transformer.
PERSON
ROLE
CONTACT INFO & EMAIL
ACTIONS
71518 Global Rank
13147 Russia
753 K Estimated Visits
Traffic Sources
Direct

46.32%

Search

44.90%

Referrals

5.25%

Social

1.65%

Mail

1.27%

Display

0.61%
Geography Breakdown
20.75%

11.06%

5.68%

4.54%
Powered by
Global Rank 28,963 11,920
Links In Count 1,511 18
Russia Rank
7,690
Russia Page Views
13.9%
Top Search Keywords
Document Imaging
Automated Forms Processing
Mobile App Data
MixRank is the most comprehensive database of mobile apps, developers, SDKs, technologies, services, and integrations.
Learn more.
0 SDKs
4.44 Avg. Rating
1.29 K Total reviews
App Url: https://itunes.apple.com/app/abbyy/id347345474
App Support: https://mobile-support.abbyy.com/hc/en-us/categories/115000859065-ABBYY-Business-Card-Reader
Genre: Business
Bundle ID: com.abbyy.bcr2
App Size: 113 M
Version: 9.3
Release Date: December 23rd, 2009
Update Date: February 14th, 2018
Description:
ABBYY Business Card Reader –The World's Fastest Business Card Scanner & Contact Management App for iPhone and iPad!
Now ABBYY BCR for your Apple Watch. You won't need to reach for your device to remember somebody's name. View contacts and make phone calls right from ABBYY BCR on your Apple Watch!
***** Winner of the RISING STAR Award in the Mobile Star Awards *****
ABBYY Business Card Reader easily & simply captures & stores contact from business cards in 25 languages to your smartphone and tablet. BCR allows for cards to be automatically photographed, cropped and saved in 30% less time. The recognized data can be saved in either your device Contacts or in the app own digital storage.
-------------------
KEY FEATURES
? QUICK AND ACCURATE SCANNING
ABBYYs optical character recognition technology provides quick & accurate recognition of all contact information: names, organizations, phone numbers, e-mail addresses, etc.
? AUTO-CLICK PHOTO FEATURE
Automatically focuses on the business card, detects its edges, crops any extraneous background & captures an image of the card all by itself.
? EASY CHECK OF RECOGNIZED DATA
The app highlights "unusual" characters with blue color and displays the original image so that you can quickly confirm the apps output.
? APPLE WATCH APP.
? AUTOMATIC NORMALIZATION OF PHONE AND EXTENTION NUMBERS
BCR will automatically put in all the missing parts so that you can reach the contact even if the country code was omitted in print.
? AUTOCOMPLETION OF ADDRESSES
BCR corrects any typos and fills in the missing address fields so you can easily find it on the map.
? SYNC AND AUTOMATIC OR MANUAL BACKUPS
Sync card data across platforms to make database updated and accessible from all your devices on ABBYYBCR.COM. Automatic and manual backups to archive and restore to another device.
? Export data from scanned business cards to Salesforce Leads (premium account required). BCR can export business cards to Enterprise, Unlimited, and Performance Editions of SF license. Professional Edition does not allow BCR export.
? Spotlight Search to find business cards from BCR
? Export business cards to MS Excel in .CSV format.
? Smart Facebook and LinkedIn search: connect social media account to the business card and auto upload photo of contact from Facebook.
? Search in iPhone Maps for the address of your contacts.
? Exchange digitally and forward recognized contacts via e-mail as VCard or JPEG files or via SMS as a plain text.
? Support 25 languages including recognition of multilingual cards:
- Czech
- Chinese (Simplified)
- Chinese (Traditional)
- Danish
- Dutch
- English
- Estonian
- Finnish
- French
- German
- Greek
- Japanese
- Indonesian
- Italian
- Korean
- Norwegian (both Bokmal and Nynorsk)
- Polish
- Portuguese (Portugal)
- Portuguese (Brazil)
- Russian
- Spanish
- Swedish
- Turkish
- Ukrainian
------------------------
Enable Salesforce subscription (1 month for $2.99 or 1 year for $9.99) to export your business cards to Salesforce CRM.
Please note the subscription is automatically renewed at the end of the period unless you choose to cancel the subscription at least 24-hours before the end of the current period. Payment will be charged to your iTunes Account at confirmation of purchase. You can manage your subscription and switch off the auto-renewal by accessing your Account Settings after purchase. Any unused portion of a free trial period, if offered, will be forfeited if you purchase a subscription to that publication.
-----------------
CORPORATE VOLUME LICENSING
If you are interested in volume licensing (from 100 licenses) for your company or any customization of the app, please contact us at mobile@abbyy.com
Join us:
Twitter @abbyy_mobile_ww
Facebook.com/AbbyyMobile
Privacy Policy https://www.abbyy.com/privacy/
Terms of Use http://www.abbyybcr.com/en/eula/
Please leave a review if you like Business Card Reader. Thank you!
Daily Downloads Oct 01 - 31, 2020
Пользуюсь 3 года
Программа класс!
Best BC holder
Never loose an important Business card again
Necesita Mejoras
Esta bien pero no puedes buscar por poblacion o provincia, falla mucho al seleccionar carpetas y es un problema si tienes muchas tarjetas y pretendes buscar una sin saber el nombre.
Super, unverzichtbar!
Ich benutze dieses Programm seit langem und bin immer noch zufrieden. Es funktioniert einwandfrei und stets zuverl?ssig.
Top Programm
Ich nutze das Programm beim t?glichen Betrieb Ohne Probleme... einfach zu empfehlen
Muy práctica
Excelente aplicación, muy práctica y siempre innovando
Native

7.50%

Standard

92.50%

Direct

0.00%
Longest Running Ad
Dates Active
Jul 28, 2018 to Jul 29, 2019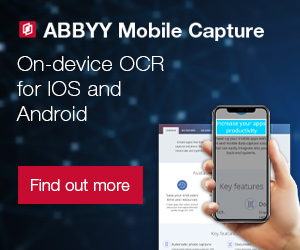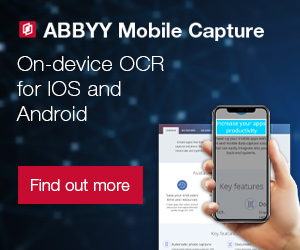 Dates Active
May 02, 2019 to Nov 08, 2019
Dates Active
Jan 08, 2019 to Dec 06, 2019
Dates Active
Dec 06, 2019 to Dec 06, 2019


Dates Active
Apr 30, 2019 to Dec 10, 2019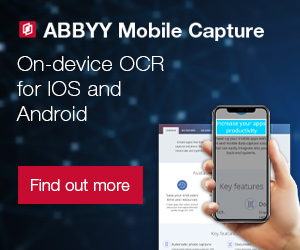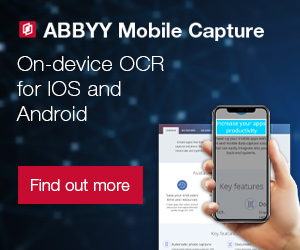 Dates Active
May 02, 2019 to Sep 16, 2019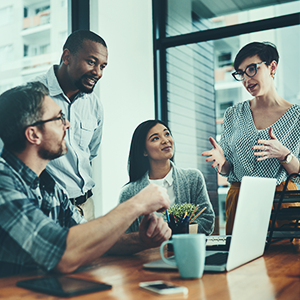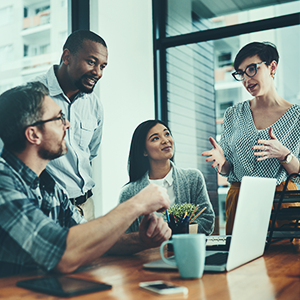 Dates Active
Oct 27, 2019 to Nov 16, 2019
Dates Active
Sep 23, 2019 to Dec 09, 2019
Dates Active
Oct 12, 2019 to Oct 12, 2019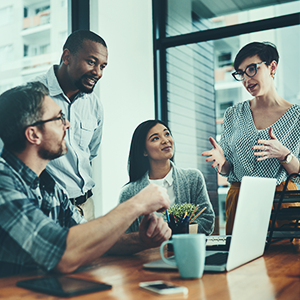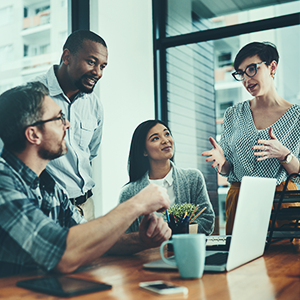 Dates Active
Sep 19, 2019 to Oct 27, 2019
Dates Active
Feb 13, 2019 to Aug 16, 2019
Abbyy Usa receives up to 0.87M pageviews per day, in countries such as Viet Nam, India, Indonesia, Thailand, Turkey, Russia, Pakistan, United States, Kazakhstan, Ukraine, Greece, Belarus, Canada.

They have 4 advertising & marketing contacts listed on Thalamus. Abbyy Usa works with Advertising technology companies such as Commission Junction, DoubleClick.Net, Conversant, Facebook Custom Audiences, eXelate, ContextWeb, Adobe Audience Manager Sync, The Trade Desk, Openads/OpenX, Yahoo Small Business, Turn, Pubmatic, Rubicon Project, Burst Media, BlueKai DMP, Index Exchange, Tapad, BlueKai, DemDex, LinkedIn Ads, Advertising.com, Bizo, Infolinks, IponWeb BidSwitch, AppNexus, AppNexus Segment Pixel, AdRoll, Google Floodlight Counter.