At Abbott, we're committed to helping you live your best possible life through the power of health. For more than 125 years, we've brought new products and technologies to the world -- in nutrition, diagnostics, medical devices and branded generic pharmaceuticals -- that create more possibilities for more people at all stages of life. Today, 94,000 of us are working to help people live not just longer, but better, in the more than 150 countries we serve.
Connect with us at www.abbott.com, on Facebook at www.facebook.com/Abbott and www.facebook.com/AbbottCareers, on Instagram @AbbottGlobal, and on Twitter @AbbottNews and @AbbottGlobal.
We invite you to explore opportunities at Abbott, to see if your talents and career aspirations may fit with our openings. An equal opportunity employer, Abbott welcomes and encourages diversity in our workforce.
Company Name:


Abbott Vascular

(View Trends)

Headquarters: (View Map)

Abbott Park, IL, United States

Hospital & Health Care

> 10,000 employees
http://www.twitter.com/abbottnewshttp://www.twitter.com/abbottglobalhttps://twitter.com/abbottglobalhttp://money.cnn.com/magazines/fortune/most-admired/2013/list/?iid=wma_sp_full,https://twitter.com/abbottnews,https://www.facebook.com/abbottcareers,http://www.linkedin.com/company/1612,www.youtube.com/user/,http://abbvie.com,http://www.computershare.com/investor,http://www.computershare.com/us/pages/default.aspx,http://www.senate.gov/legislative/public_disclosure/lda_reports.htm,http://disclosures.house.gov/ld/ldsearch.aspx,http://online.barrons.com/article/sb50001424052748704836204578360522421954096.html#articletabs_article%3d1,http://money.cnn.com/magazines/fortune/most-admired/2013/list/?iid=wma_sp_full,http://www.sustainability-indices.com/review/annual-review-2013.jsp,http://www.forbes.com/en-us2000
PERSON
ROLE
CONTACT INFO & EMAIL
ACTIONS
Manager Marketing Analyst (India & South Asia)
Global Brand and Channel Marketing Manager
55131 Global Rank
21337 United States
1.41 M Estimated Visits
Traffic Sources
Direct

51.99%

Search

35.86%

Referrals

8.28%

Social

1.83%

Mail

1.56%

Display

0.48%
Geography Breakdown
41.88%

13.90%

4.58%

3.21%
Powered by
Global Rank 24,369 14,520
Links In Count 1,420 141
United States Rank
10,755
United States Page Views
31.1%
Top Search Keywords
Biotechnology and Pharmaceuticals
Pharmaceuticals
Research and Development
Mobile App Data
MixRank is the most comprehensive database of mobile apps, developers, SDKs, technologies, services, and integrations.
Learn more.
App Url: https://itunes.apple.com/app/abbott/id1188076313
App Support: http://abbott.com
Genre: Business
Bundle ID: com.abbott.CVENT
App Size: 77 M
Version: 1.12
Release Date: December 29th, 2016
Update Date: December 29th, 2016
Description:
Welcome to the official mobile app for Abbott SMART Meeting Solutions App. This app will serve as the central point for all Abbott meeting apps.
AVFoundation
The AV Foundation framework provides an Objective-C interface for managing and playing audio-visual media in iOS and OS X applications.
Core Foundation Framework
Core Foundation is a framework that provides fundamental software services useful to application services, application environments, and to applications themselves. Core Foundation also provides abstractions for common data types, facilitates internationalization with Unicode string storage, and offers a suite of utilities such as plug-in support, XML property lists, URL resource access, and preferences.
Core Graphics
The Core Graphics framework is based on the Quartz advanced drawing engine. It provides low-level, lightweight 2D rendering with unmatched output fidelity. You use this framework to handle path-based drawing, transformations, color management, offscreen rendering, patterns, gradients and shadings, image data management, image creation, and image masking, as well as PDF document creation, display, and parsing.
Core Location Framework
The Core Location framework lets you determine the current location or heading associated with a device. The framework uses the available hardware to determine the user's position and heading. You use the classes and protocols in this framework to configure and schedule the delivery of location and heading events. You can also use it to define geographic regions and monitor when the user crosses the boundaries of those regions. In iOS, you can also define a region around a Bluetooth beacon.
Foundation Framework
Launch Services
MobileCoreServices
Quartz Core Framework
This collection of documents provides the API reference for the Quartz Core framework, which supports image processing and video image manipulation.
System Configuration F...
This collection of documents describes the programming interfaces of the System Configuration framework. The System Configuration framework provides functions that determine the reachability of target hosts in both a synchronous and an asynchronous manner. It also provides error detection facilities.
UIKit
The UIKit framework (UIKit.framework) provides the crucial infrastructure needed to construct and manage iOS apps. This framework provides the window and view architecture needed to manage an app's user interface, the event handling infrastructure needed to respond to user input, and the app model needed to drive the main run loop and interact with the system.
Native

5.66%

Standard

50.94%

Direct

43.40%
Longest Running Ad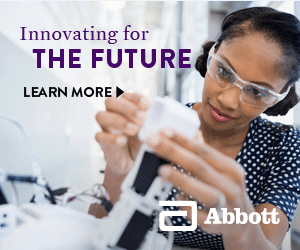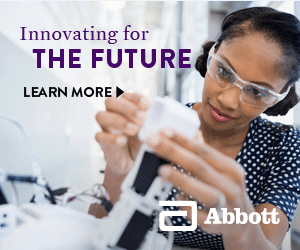 Dates Active
Mar 03, 2018 to May 03, 2019
Dates Active
Nov 22, 2018 to Sep 30, 2019
Dates Active
Nov 22, 2018 to Sep 28, 2019


Dates Active
May 06, 2019 to Dec 04, 2019


Dates Active
May 05, 2019 to Dec 04, 2019
Dates Active
May 05, 2019 to Dec 02, 2019
Dates Active
Nov 30, 2019 to Nov 30, 2019
Dates Active
Nov 30, 2019 to Nov 30, 2019
Dates Active
Nov 30, 2019 to Nov 30, 2019
Abbott Vascular receives up to 1.4M pageviews per day, in countries such as India, Indonesia, Egypt, Singapore, Russia, Pakistan, United States, Ireland, Belgium, Saudi Arabia, Argentina, United Kingdom, France, Mexico, Canada, Japan, Germany.

They are headquartered at Abbott Park, IL, United States, and have 2 advertising & marketing contacts listed on Thalamus. Abbott Vascular works with Advertising technology companies such as DemDex, Adobe Audience Manager Sync, Datonics, Eyeota, LinkedIn Ads, Bizo, DoubleClick.Net, Rubicon Project, AppNexus, Improve Digital, Pubmatic, Openads/OpenX, Index Exchange, Advertising.com, BlueKai, BlueKai DMP, IponWeb BidSwitch, Tapad, Semasio, eXelate, The Trade Desk, Geniee, Sharethrough, TripleLift.