At AbbVie, we believe the world needs new approaches to addressing todayís health issues ? from life-threatening illness to chronic conditions. We combine advanced science, expertise and passion to solve serious health issues and have a remarkable impact on peopleís lives. With ~29,000 employees and medicines in over 175 countries, AbbVie is uniting the best of pharma and the boldness of biotech, to innovate end-to-end approaches that make a real difference in peopleís lives.
For more information visit www.abbvie.com
Review our LinkedIn community guidelines at http://bit.ly/AbbVieSocialGuidelines
Company Name:


Abbott Healthcare

(View Trends)

Headquarters: (View Map)

North Chicago, IL, United States

Pharmaceuticals

> 10,000 employees
83812 Global Rank
23244 United States
549 K Estimated Visits
Traffic Sources
Direct

42.56%

Search

28.41%

Referrals

15.43%

Social

10.91%

Mail

2.65%

Display

0.03%
Geography Breakdown
63.29%

14.90%

4.05%

1.65%

1.56%
Powered by
Global Rank 51,092 71,294
Links In Count 405 71
United States Rank
13,944
United States Page Views
72.6%
Mobile App Data
MixRank is the most comprehensive database of mobile apps, developers, SDKs, technologies, services, and integrations.
Learn more.
1 K Downloads
0 SDKs
4.54 Avg. Rating
11 Total reviews
App Url: https://play.google.com/store/apps/details?id=com.abbvie.androgel
App Support: https://www.androgel.com
Bundle ID: com.abbvie.androgel
App Size: 0
Release Date: August 1st, 2016
Description:
"Please see Important Safety Information, including the BOXED WARNING on Secondary Exposure for AndroGel? (testosterone gel) 1.62% here: (T162TE.com/isi). Please see Full Prescribing Information, including Medication Guide here: (T162TE.com/pi).

The 1.62% Treatment Experience app offers you resources to help you get the most out of your AndroGel 1.62% therapy—including tracking your medication use, registering for possible savings, and reminding you when to follow up with your doctor.

TRACKING
A major part of AndroGel 1.62% treatment is just making sure that you're taking it as directed. This is why the app offers a medication tracker. Simply tap the "Track Today" button after each use. You can also see your history to help you better monitor your AndroGel 1.62% use.

REMINDERS
The 1.62% Treatment Experience app allows you to set medication reminders and notifies you when it's almost time to refill your prescription or follow up with your doctor.

COVERAGE
Got a question about your insurance coverage? No problem. The app lets you look up your plan to see if you're covered for AndroGel 1.62%.

EDUCATION
Check out our Content Library, where you'll find articles about topics ranging from proper use to the importance of establishing a routine.

SAVINGS
Sign up for The Restoration ProgramTM to receive your Savings Card, which you can immediately add to your Android Pay for quick and easy access. With the Savings Card, you can spend as little as $10 per month* on your prescription.

This app is intended for use only by U.S. patients over the age of 18.

*Eligibility: Available to patients with commercial prescription insurance coverage for AndroGel 1.62%. Co-pay assistance program is not available to patients receiving prescription reimbursement under any federal, state, or government-funded insurance programs (for example, Medicare, Medicaid, TRICARE, Department of Defense, or Veterans Affairs programs) or where prohibited by law. Offer subject to change or discontinuance without notice. Restrictions, including monthly maximums, may apply. This is not health insurance. See complete Terms and Conditions at https://www.androgel.com/termsandconditions.

?2016 AbbVie Inc. North Chicago, IL 60064 852-1931807 November 2017"
Native

94.94%

Standard

3.13%

Direct

1.93%
Longest Running Ad
Dates Active
Sep 09, 2019 to Nov 22, 2019
Dates Active
Jul 13, 2019 to Dec 05, 2019
Dates Active
Jul 12, 2019 to Dec 06, 2019


Dates Active
Jul 14, 2019 to Jul 24, 2019
Dates Active
Jul 12, 2019 to Oct 16, 2019
Dates Active
Sep 18, 2019 to Dec 07, 2019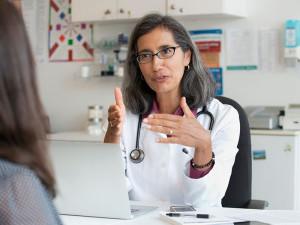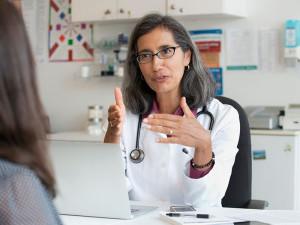 Dates Active
Aug 20, 2019 to Dec 09, 2019
Dates Active
Aug 23, 2019 to Dec 08, 2019
Dates Active
Aug 23, 2019 to Dec 04, 2019
Dates Active
Aug 19, 2019 to Nov 09, 2019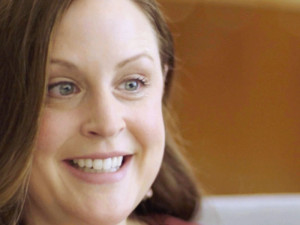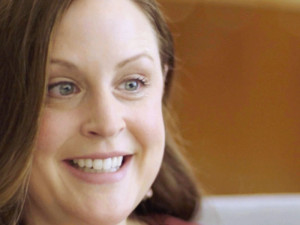 Dates Active
Aug 10, 2019 to Nov 05, 2019
Abbott Healthcare receives up to 0.1M pageviews per day, in countries such as India, Egypt, United States, Nepal.

They are headquartered at North Chicago, IL, United States, and have advertising & marketing contacts listed on Thalamus. Abbott Healthcare works with Advertising technology companies such as DemDex, Twitter Ads, Facebook Custom Audiences, DoubleClick.Net, Bizo, LinkedIn Ads.