What we do might surprise you!
AARP is a nonprofit, nonpartisan, social mission organization with a membership of nearly 38 million. Our aim is to disrupt outdated stereotypes about aging, turn goals and dreams into real possibilities, and fight for the issues that matter most to people 50-plus, their families and communities.
Our social impact work in health security, financial resilience, and personal fulfillment is at the heart of what we do. With offices in every state plus the District of Columbia, Puerto Rico, and the U.S. Virgin Islands, we live and work in the communities we serve. We listen to what people need and want, and offer programs, services and trusted information that are directly relevant to them. State offices also work with our national office to amplify our members? voices at the local and federal levels to help empower people 50 and above to choose how they live and work as they age.
From being a force for positive change to producing the nation?s largest-circulation magazine D the full scope of what we do might surprise you! That?s why people who are excited by unique opportunities and galvanized by meaningful challenges come to work at AARP.
PERSON
ROLE
CONTACT INFO & EMAIL
ACTIONS
1366 Global Rank
294 United States
34.8 M Estimated Visits
Traffic Sources
Direct

58.07%

Search

28.42%

Social

5.33%

Mail

5.21%

Display

1.94%

Referrals

1.02%
Geography Breakdown
94.34%

0.64%

0.62%

0.62%

0.41%
Powered by
Global Rank 2,809 2,433
Links In Count 7,805 3,580
United States Rank
621
527
United States Page Views
79.8%
5.7%
Top Search Keywords
Opportunities
Partners Programs
Amazon Associates Program
Mobile App Data
MixRank is the most comprehensive database of mobile apps, developers, SDKs, technologies, services, and integrations.
Learn more.

App Url: https://itunes.apple.com/app/aarp/id517602646
App Support: http://www.aarp.org/about-aarp/mobile/mobile_faq.html
Genre: Lifestyle
Bundle ID: org.aarp.AARPIPAD
App Size: 23.6 M
Version: 2.1.9
Release Date: May 2nd, 2012
Update Date: July 29th, 2016
Description:
AARP for iPad combines the best content from our Web site and magazines with new features that help you discover stories, videos, music, and discounts. We've put them all within a clear, simple, user-friendly interface designed just for the iPad. Here's what you get: ? Personal version of the app that you control by adding the areas that are important to you. ? Volunteer Opportunities, Discounts, job listings and AARP offices in your area, because My AARP takes advantage of all the location-aware features of your iPad ? Instant connections to other AARP members through our advocacy/volunteer features ? Streaming music that you can listen as you browse. ? ? Ability to read and share AARP articles from our magazine and website? ? Hours of video clips from our AARP library in stunning, full-screen, and high-fidelity clarity. ? Ability to join, manage, or renew your AARP membership in a few simple taps. ? All the benefits of AARP membership at your fingertips, whenever and wherever you need them. ? Simple, elegant interface created specifically for the iPad.
To paraphrase: this app is crap!!
It is so terrible I would have only given it 1/2 star but like the rest of the navigation, it wasn't available. The arcade games have a difficult time loading then they don't start. Going out on the web has a bit better result but still the games get " stuck". Wish they would spend a little renewal $ and get it fixed. Delete, delete, deleted
Needs a lot of TLC
Won't let me log in.
you don't read your reviews, obviously
the app is worthless, when try to log in it forgets password and has you going around in circles trying to update password, and constantly asks for e mail on screen after screen will be deleting this very soon
Dud
This is the worst app on my iPad. An true embarrassment for AARP! FAQ says iOS 8 compatible. Enter the 21st century. Both my iPhone and iPad are running 10.1.1. This is ridiculous!
This is one useless App
Terrible! AARP advertises this app in their magazine as being helpful. Not!
Update or Remove
This app is worthless, pointless, call it what you like. Very limited effort to provide information. No search function. Tried to find basic Social Security info and wound up in the Money section which was full of dead end links. Very disappointed. It was free, yet I feel I should get a refund on my wasted time. The AARP brand is taking a hit with this product. Get serious or get rid of it.
Native

95.17%

Standard

4.14%

Direct

0.69%
Longest Running Ad
Dates Active
Dec 15, 2017 to Dec 14, 2019
Dates Active
Dec 15, 2017 to Dec 14, 2019
Dates Active
Jul 15, 2019 to Dec 14, 2019
Dates Active
Jul 15, 2019 to Dec 14, 2019
Dates Active
Dec 22, 2017 to Dec 14, 2019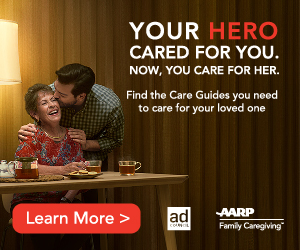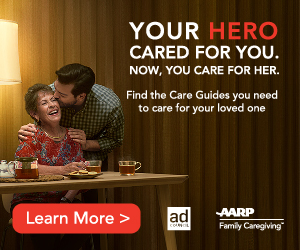 Dates Active
Nov 08, 2019 to Dec 14, 2019
Dates Active
Oct 12, 2019 to Dec 14, 2019 Dates Active
Sep 05, 2019 to Dec 14, 2019
Dates Active
Aug 17, 2019 to Dec 14, 2019
Dates Active
Oct 12, 2019 to Dec 14, 2019
Dates Active
Oct 26, 2019 to Nov 25, 2019
Ad Exchange
Type
Publisher ID
Certification ID
google.com
direct
pub-2679577044330281
f08c47fec0942fa0
google.com
direct
pub-6707186674978307
f08c47fec0942fa0
openx.com
reseller
537149552
appnexus.com
reseller
1548
rubiconproject.com
reseller
15886
indexexchange.com
reseller
183697
50b1c356f2c5c8fc
rubiconproject.com
direct
13236
0bfd66d529a55807
indexexchange.com
direct
185640
openx.com
direct
539202701
6a698e2ec38604c6
liveintent.com
direct
437
Aarp Services Inc receives up to 10M pageviews per day, in countries such as India, Spain, United States, Australia, Argentina, United Kingdom, Brazil, Mexico, Canada, Japan.

They are headquartered at Washington, DC, United States, and have 1 advertising & marketing contacts listed on Thalamus. Aarp Services Inc works with Advertising technology companies such as LucidMedia, Bizo, Flashtalking, Zenovia, Adap.TV, The Trade Desk, Commission Junction, Facebook Exchange FBX, Chango, DoubleClick Mobile, Turn, AOL-Time Warner Online Advertising, Aggregate Knowledge, Undertone, Videology, Adify, Accuen, Integral Ad Science, PulsePoint, Criteo, Burst Media, Specific Media, AdJug, DemDex, Collective Media, BridgeTrack, Advertising.com, Yield Manager, Rocket Fuel, AppNexus, Conversant, Evidon, Yahoo Publisher Network, Mediaplex, Rubicon Project, Openads/OpenX, AdMeld, Pubmatic, BlueKai, eXelate, Neustar AdAdvisor, ContextWeb, Improve Digital, Index Exchange, Resonate Insights, Atlas, Dstillery, Real Media Group, Google Adsense, Brilig, 247 Media, Open AdStream, Media Innovation Group, Outbrain, DoubleClick.Net, DoubleVerify, Twitter Ads, Google Remarketing, Facebook Custom Audiences, Taboola, AppNexus Segment Pixel, Ezakus, BlueKai DMP, AdRoll, DoubleClick Bid Manager, Nativo, Jivox, BrightRoll, SpotXchange, Criteo Publisher Marketplace, Adobe Audience Manager Sync, LinkedIn Ads, SiteScout, LiveIntent, IponWeb BidSwitch, Movable Ink, Yahoo Small Business, adingo, Google Direct, OpenX Reseller, AppNexus Reseller, Ads.txt, Criteo Direct, RubiconProject Direct, OpenX Direct, RubiconProject Reseller, Header Tag by Index Exchange, Google Publisher Tag, Google Inteactive Media Ads, Celtra, LiveIntent Direct, IndexExchange Reseller, IndexExchange Direct, Tapad, Drawbridge, Yahoo Ad Sync, VINDICO, X Plus One, TripleLift, Eyeota, Tail Target, Adbrain, Intimate Merger, Crosswise, Falk Realtime, StickyAds TV, Teads, Simpli.fi, GetIntent, Vidible, Innovid, Google AdSense Integrator, Google Reseller, ORC International Direct, Adobe Audience Manager.