A2 Hosting is your high performance web hosting provider. With an exclusive SwiftServer platform and Turbo Servers that load pages up to 20X faster than our competition, we'll help your site fly!
Our range of fast hosting products vary from Shared, VPS Hosting, Cloud VPS, Managed VPS, Reseller and Dedicated servers. Our 99.9% uptime guarantee will see that your site will be visible for viewing at all times. The bundle of unique resources that our clients enjoy is immense. Just some of the services you will experience are outstanding customer support via our Guru Crew, our A2 Optimized site accelerator, developer friendly hosting and our own back up server technology, Server Rewind! We offer loads of free blogs, forums, CMSes and more available to be installed with just one click.
Company Name:


A2 Hosting

(View Trends)

Headquarters: (View Map)

Ann Arbor, MI, United States

Internet

50 - 200 employees
PERSON
ROLE
CONTACT INFO & EMAIL
ACTIONS
27519 Global Rank
18465 United States
1.51 M Estimated Visits
Traffic Sources
Search

49.11%

Direct

40.55%

Referrals

4.78%

Mail

2.80%

Social

2.44%

Display

0.33%
Geography Breakdown
23.74%

7.33%

2.73%

2.58%

2.48%
Powered by
Global Rank 5,730 9,059
Links In Count 792 268
India Rank
1,637
1,565
India Page Views
27.4%
15.7%
Mobile App Data
MixRank is the most comprehensive database of mobile apps, developers, SDKs, technologies, services, and integrations.
Learn more.
10 Downloads
0 SDKs
0 Total reviews
App Url: https://play.google.com/store/apps/details?id=trafficpilotltd.com.a2hosting
App Support:
Genre: business
Bundle ID: trafficpilotltd.com.a2hosting
App Size: 4.98 M
Release Date: July 14th, 2020
Update Date: July 14th, 2020
Description:
Best Web Hosting Service

You don't like slow websites. Neither do your visitors. Neither do you for that matter. If your site is slow, your visitors are just going to find a different site to buy from or get their information from. You've worked too hard on your site. Don't let that happen to you! Make the decision right now to host your sites on our exclusive, high-speed SwiftServer platform. The bottom line is we're faster than competing web hosting services.

Our ultra-reliable, high-performance web hosting is here to help you and your sites succeed. You can even choose to host on our Turbo Servers for page load speeds up to 20X faster than those competing hosting solutions!

Web Hosting Services - Speed, Reliability, Support & More!
Up To 20X Faster Servers
Give your site a boost! Host on our fine-tuned, blazing fast Turbo Server option.

24/7/365 Guru Crew
Our team of friendly support experts are here around the clock if you need help!

Ultra-Reliable Servers
Depend on A2 Hosting! Your account is backed by our 99.9% Uptime Commitment.

Web Hosting Services - Industry Best Solutions
Our goal isn't to win awards. Our goal is to offer the best web host solutions that are both blazing fast and ultra-reliable. Even so, we're still extremely proud of our team's accomplishments! Since our launch in 2003, their hard work has helped us earn recognition and accolades as the top hosting provider in the industry.
Native

18.75%

Standard

81.25%

Direct

0.00%
Longest Running Ad
Dates Active
Dec 15, 2017 to Dec 14, 2019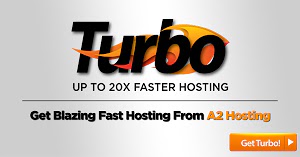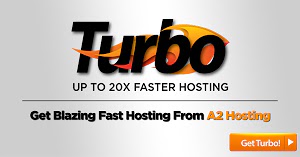 Dates Active
Jun 27, 2019 to Jun 27, 2019
Dates Active
Jan 05, 2019 to Jul 16, 2019
Dates Active
Oct 11, 2018 to Jun 27, 2019
Dates Active
Jun 18, 2019 to Jun 18, 2019
Dates Active
Jul 02, 2019 to Jul 02, 2019
Dates Active
Jun 18, 2019 to Jun 19, 2019
Dates Active
Dec 01, 2019 to Dec 01, 2019
A2 Hosting receives up to 3.5M pageviews per day, in countries such as Morocco, Viet Nam, India, Indonesia, Egypt, Bangladesh, Turkey, Malaysia, Tunisia, Philippines, Pakistan, United States, Iran, Saudi Arabia, Nigeria, United Arab Emirates, Yemen, Greece, Sri Lanka, Mexico, Algeria, Canada.

They are headquartered at Ann Arbor, MI, United States, and have 1 advertising & marketing contacts listed on Thalamus. A2 Hosting works with Advertising technology companies such as Facebook Exchange FBX, Atlas, AppNexus, DoubleClick.Net, Google Adsense, Google Adsense for Search, Twitter Ads, Google Remarketing, Yahoo Small Business, AppNexus Segment Pixel, Pubmatic, Openads/OpenX, Crosswise, Rubicon Project, Facebook Custom Audiences, Post Affiliate Pro, DoubleClick Bid Manager.