Founded by some of the best engineers in Singapore, 99.co is a geo-spatial search engine for property.
With over 140,000 authentic listings sorted by robust algorithms, 99.co is the fastest and smartest portal for finding property in Singapore, complemented by a great customer service team. We seek to re-invent the way people discover great homes.
99.co is currently headquartered and operational in One-North - the R&D and technology hub of Singapore.
We're a 40+ team of award-winning engineers, data scientists, philosophers, art historians, ex-investment bankers, law graduates, ex-property agents, writers, and many more. If you're curious, data-driven, and passionate about technology, please join us at jobs (at) 99.co!
Company Name:


99.co

(View Trends)

Headquarters: (View Map)

Singapore, Central Region, Singapore

Internet

10 - 50 employees
PERSON
ROLE
CONTACT INFO & EMAIL
ACTIONS
7320 Global Rank
168 Indonesia
9.18 M Estimated Visits
Traffic Sources
Search

80.09%

Direct

16.06%

Social

1.59%

Referrals

1.26%

Mail

0.70%

Display

0.29%
Geography Breakdown
66.31%

28.19%

1.43%

1.08%

0.45%
Powered by
Global Rank 8,067 26,387
Links In Count 129 48
Singapore Rank
113
Singapore Page Views
50.7%
Mobile App Data
MixRank is the most comprehensive database of mobile apps, developers, SDKs, technologies, services, and integrations.
Learn more.
App Url: https://itunes.apple.com/app/99-co-1/id935675660
App Support: http://www.99.co
Genre: Lifestyle
Bundle ID: co.99.ios.NinetyNine
App Size: 119 M
Version: 5.50.2
Release Date: November 6th, 2014
Update Date: June 30th, 2020
Description:
Buy or rent a Residential, Commercial, or Industrial property from 99.co - Singapore's largest property portal for online property search.
We now have over 100,000 listings from 21,000 agents, including over 7,500 agents who list exclusively on 99.co.
Simply use the filters to search through 99.co's extensive database to return a list of properties which best match what you're looking for.
Each Singapore property listing contains photos, details about the project such as the amenities and features available as well as information on the surrounding neighbourhood.
Here's what else you can do with 99.co's app:
- Filter your search by district, areas or even your current location
- Search by proximity to an MRT station or by travel time to work
- Shortlist your listings by price range, number of bedrooms, PSF, floor size, tenure, or TOP date
- Interactive map for advanced search of nearby properties for rent and sale by proximity
- Comprehensive information about each property such as commuting time to the office, distance to MRT/bus stations, schools, supermarkets and other amenities
- In-built chat system to connect with agents easily
Download the app today and make your property decisions faster and easier!
99.co was launched in 2015 and we have since become the largest property portal for online property search in Singapore.
Our vision is to empower buyers and renters in their property search journey in order to find the best property for their needs. We offer a selection of over 140,000 listings including thousands that are unique to the platform combined with innovative tools such as an advanced map, transport, and proximity search as well as comprehensive data, content and insights on transaction history tailored to make property decisions faster, and easier.
Daily Downloads Oct 01 - 31, 2020
AVFoundation
The AV Foundation framework provides an Objective-C interface for managing and playing audio-visual media in iOS and OS X applications.
Core Foundation Framework
Core Foundation is a framework that provides fundamental software services useful to application services, application environments, and to applications themselves. Core Foundation also provides abstractions for common data types, facilitates internationalization with Unicode string storage, and offers a suite of utilities such as plug-in support, XML property lists, URL resource access, and preferences.
Core Graphics
The Core Graphics framework is based on the Quartz advanced drawing engine. It provides low-level, lightweight 2D rendering with unmatched output fidelity. You use this framework to handle path-based drawing, transformations, color management, offscreen rendering, patterns, gradients and shadings, image data management, image creation, and image masking, as well as PDF document creation, display, and parsing.
Core Location Framework
The Core Location framework lets you determine the current location or heading associated with a device. The framework uses the available hardware to determine the user's position and heading. You use the classes and protocols in this framework to configure and schedule the delivery of location and heading events. You can also use it to define geographic regions and monitor when the user crosses the boundaries of those regions. In iOS, you can also define a region around a Bluetooth beacon.
Foundation Framework
Launch Services
MobileCoreServices
Quartz Core Framework
This collection of documents provides the API reference for the Quartz Core framework, which supports image processing and video image manipulation.
System Configuration F...
This collection of documents describes the programming interfaces of the System Configuration framework. The System Configuration framework provides functions that determine the reachability of target hosts in both a synchronous and an asynchronous manner. It also provides error detection facilities.
UIKit
The UIKit framework (UIKit.framework) provides the crucial infrastructure needed to construct and manage iOS apps. This framework provides the window and view architecture needed to manage an app's user interface, the event handling infrastructure needed to respond to user input, and the app model needed to drive the main run loop and interact with the system.
Native

2.07%

Standard

97.93%

Direct

0.00%
Longest Running Ad
Dates Active
May 23, 2018 to Nov 06, 2018
Dates Active
Jun 12, 2019 to Aug 31, 2019
Dates Active
Jun 14, 2019 to Aug 31, 2019
Dates Active
Jun 12, 2019 to Jul 31, 2019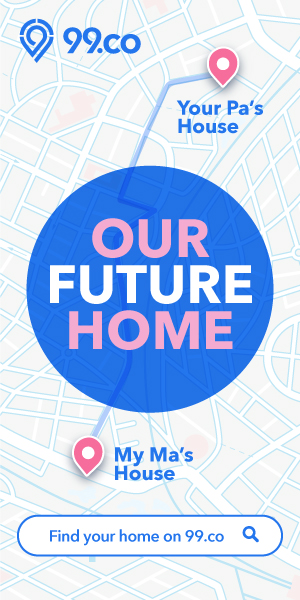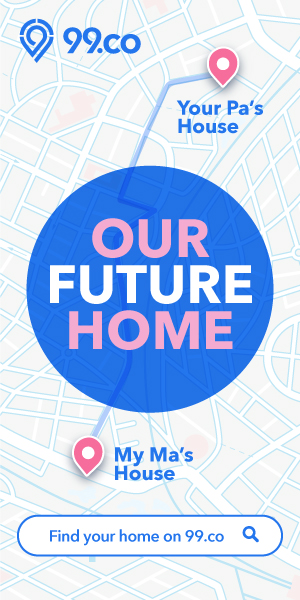 Dates Active
Jun 14, 2019 to Jul 30, 2019
Dates Active
Jun 14, 2019 to Aug 31, 2019
Dates Active
Jul 01, 2019 to Jul 01, 2019
Dates Active
Oct 11, 2019 to Oct 11, 2019
Dates Active
Jul 03, 2019 to Jul 03, 2019
Dates Active
Aug 11, 2019 to Aug 11, 2019
Dates Active
Jul 04, 2019 to Jul 04, 2019
99.co receives up to 2.1M pageviews per day, in countries such as India, Indonesia, Singapore, Malaysia, United States, Netherlands.

They are headquartered at Singapore, Central Region, Singapore, and have 4 advertising & marketing contacts listed on Thalamus. 99.co works with Advertising technology companies such as Criteo, Google Remarketing, Facebook Custom Audiences, DoubleClick.Net, AdTech Studio, Nend, Criteo OneTag, Facebook Exchange FBX, AppNexus, Openads/OpenX, Yahoo Small Business, Geniee, Pubmatic, Innity, IponWeb BidSwitch, adingo, Ad Tech Japan AOL, Index Exchange, DoubleClick Bid Manager, Drawbridge, AppNexus Segment Pixel, Rubicon Project, Advertising.com, Taboola, Adstir, TripleLift, Improve Digital, Teads, Tapad, Google Publisher Tag, RTB House.