8x8, the leading provider of truly unified cloud communications, powers over a million business users worldwide. 8x8's suite of products seamlessly weaves together unified cloud communications, messaging, meeting and contact center solutions so today's modern organization can communicate at the speed of employee and customer expectations. 8x8 uniquely combines one unified management platform, one seamless communications experience for employees and customers, and one real-time data analytics platform for constant learning and improvement.
8x8 has been named a Gartner Magic Quadrant Leader for Unified Communications as a Service, Worldwide 6 years in a row.
Visit us at www.8x8.com. Our products and services include:
- 8x8 Virtual Office: Cloud-based unified communications
- 8x8 Virtual Contact Center: Cloud-based call center / contact center
- 8x8 ContactNow: Cloud-based contact center for teams
Keep in touch with us at:
www.8x8.com
www.8x8.com/blog
www.facebook.com/8x8Inc
www.twitter.com/8x8
www.youtube.com/8x8Inc
https://plus.google.com/118157889807199959337/
Company Name:


8x8, Inc.

(View Trends)

Headquarters: (View Map)

San Jose, CA, United States

Information Technology and Services

1,000 - 5,000 employees
35076 Global Rank
9531 United States
1.6 M Estimated Visits
Traffic Sources
Direct

62.35%

Search

20.93%

Referrals

12.85%

Mail

2.66%

Social

0.99%

Display

0.22%
Powered by
Global Rank 14,388 16,603
Links In Count 508 52
United States Rank
3,872
2,381
United States Page Views
74.4%
3.2%
Native

3.62%

Standard

94.16%

Direct

2.23%
Longest Running Ad
Dates Active
Dec 15, 2017 to Oct 15, 2018
Dates Active
Jun 25, 2019 to Aug 28, 2019
Dates Active
Aug 05, 2019 to Sep 30, 2019
Dates Active
Aug 03, 2019 to Sep 25, 2019
Dates Active
Jun 24, 2019 to Aug 28, 2019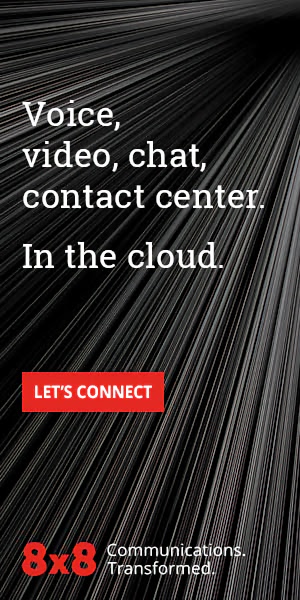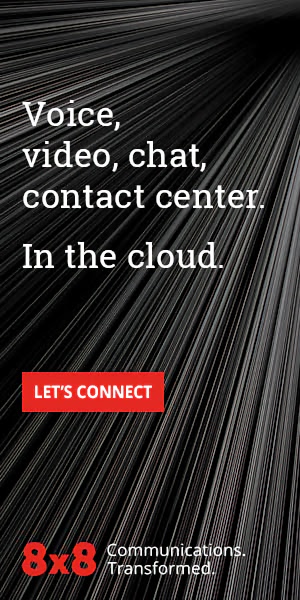 Dates Active
Jun 24, 2019 to Aug 28, 2019
Dates Active
Jul 17, 2019 to Jul 18, 2019
Dates Active
Jul 17, 2019 to Jul 18, 2019
Dates Active
Jul 17, 2019 to Jul 17, 2019
Dates Active
Sep 19, 2019 to Nov 17, 2019
Dates Active
Jul 17, 2019 to Jul 18, 2019
8x8, Inc. receives up to 2.6M pageviews per day, in countries such as India, Israel, United States, Ireland, Belgium, Australia, United Kingdom, Canada, Germany.

They are headquartered at San Jose, CA, United States, and have advertising & marketing contacts listed on Thalamus. 8x8, Inc. works with Advertising technology companies such as AppNexus, Resonate Insights, BlueKai, DoubleClick.Net, Google Adsense, Fetchback Retargeting, Dstillery, Facebook Exchange FBX, Google Remarketing, Chango, Turn, Bizo, Tapad, eXelate, Media Innovation Group, LinkedIn Ads, DoubleClick Bid Manager, Twitter Ads, AdRoll, Openads/OpenX, Yahoo Small Business, Facebook Custom Audiences, IponWeb BidSwitch, Pubmatic, Rubicon Project, Index Exchange, Taboola, AdMatic, Yieldlab, AdTech Studio, Ad Tech Japan AOL, RadiumOne, Burst Media, Advertising.com, Adobe Audience Manager Sync, DemDex, SpotXchange, Adap.TV, Crosswise, Beeswax, TripleLift, AppNexus Segment Pixel, BlueKai DMP, Eyeota, The Trade Desk, Google Floodlight Counter, Kwanzoo.