fifty-five, the data company for brandtech success
fifty-five helps brands leverage their data to increase marketing, advertising, and sales effectiveness. We help businesses collect, enrich, and activate their data to find new customers, foster engagement, increase conversion, and drive sales across online and offline channels. We work with our clients to achieve these goals using a combination of consulting, software, and managed services. Co-founded by former Google executives, fifty-five has offices in Paris, London, Hong Kong, Shanghai and New York.
We're hiring! Please visit our website to have a look at our job openings
www.fifty-five.jobs
PERSON
ROLE
CONTACT INFO & EMAIL
ACTIONS
Hugo Loriot
Greater New York City Area
Global Director - Media
1810537 Global Rank
272146
Traffic Sources
Search

74.45%

Direct

18.31%

Display

7.12%

Social

0.12%

Mail

0.00%

Referrals

0.00%
Powered by
Global Rank 570,837 677,045
Links In Count 66 7
Native

62.71%

Standard

37.29%
Longest Running Ad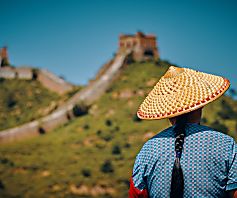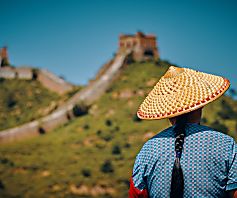 Dates Active
Dec 31, 2018 to Apr 30, 2019
Dates Active
Sep 14, 2019 to Sep 14, 2019
Dates Active
Jul 04, 2019 to Jul 04, 2019
Dates Active
Jul 04, 2019 to Jul 04, 2019
Dates Active
Oct 13, 2019 to Nov 25, 2019
Dates Active
Aug 13, 2019 to Oct 30, 2019
Dates Active
Jun 30, 2019 to Jul 20, 2019
Dates Active
Sep 08, 2019 to Oct 30, 2019
Dates Active
Sep 09, 2019 to Oct 21, 2019
They are headquartered at Paris, France, and have 1 advertising & marketing contacts listed on Thalamus. 55 | Fifty-five works with Advertising technology companies such as DoubleClick.Net, BlueKai, BlueKai DMP, Atlas, DemDex, Adobe Audience Manager Sync, Facebook Custom Audiences, Google Remarketing, DoubleClick Bid Manager, Pubmatic, Rubicon Project, AppNexus, Baidu Promote, Google Floodlight Counter.