With offices around the globe, 5.11 Tactical works directly with end users/operators to create purpose-built apparel and gear designed specifically to enhance the safety, accuracy, speed, and performance of first responders and tactical enthusiasts worldwide. 5.11 Tactical products exceed rigorous and exacting standards, which have allowed the brand to establish a reputation for innovation and authenticity, and become the premier choice for Duty-Driven professionals.
Company Name:


5.11 Tactical

(View Trends)

Headquarters: (View Map)

Modesto, CA, United States

Retail

500 - 1,000 employees
PERSON
ROLE
CONTACT INFO & EMAIL
ACTIONS
Digital Marketing Manager
35762 Global Rank
8213 United States
1.44 M Estimated Visits
Traffic Sources
Search

50.68%

Direct

36.12%

Social

5.93%

Display

3.41%

Mail

1.96%

Referrals

1.90%
Geography Breakdown
71.81%

4.09%

2.07%

1.97%

1.31%
Powered by
Global Rank 32,460 9,072
Links In Count 569 58
United States Rank
6,886
1,979
United States Page Views
75.6%
11.3%
Mobile App Data
MixRank is the most comprehensive database of mobile apps, developers, SDKs, technologies, services, and integrations.
Learn more.
App Url: https://itunes.apple.com/app/5-11-tactical/id457371805
App Support: http://www.511tactical.com
Genre: Lifestyle
Bundle ID: com.511tactical.511
App Size: 11.7 M
Version: 2.0.1
Release Date: August 21st, 2011
Update Date: November 23rd, 2015
Description:
Welcome to the 5.11 Tactical iPhone app for immediate, on-the-go access to the tactical world. Find a 5.11 Tactical dealer near you, shop 5.11 products, watch 5.11 videos from your iPhone.
FEATURED PRODUCTS
Be the first to know about new products from 5.11 Tactical or find out more about the developments & highly specialized features of current products by visiting "Featured Products".
DEALER LOCATOR
Need to find a 5.11 Tactical series approved dealer right here, right now? Check the "Dealer Locator" to find a dealer in your location or choice, get directions right from your smart phone or even give them a call.
5.11 STORE
Shop for your favorite 5.11 Tactical gear right from your phone. Check out the latest from the company that brings you functional innovation while delivering exceptional value.
Don't forget to connect with us on Facebook at www.Facebook.com/511Tactical and on Twitter at Twitter.com/511Tactical.
????
It takes you to the site no point having this app.
Zero stars
Zero stars if I could. This app is completely pointless. 5.11 makes great gear but there is no reason for this app. Every click simply opens a link in your browser. Slow and clunky, this is a stark contrast to what we usually see from an excellent company. What happened??? Don't bother until they update it.
Useless
I click on icon it keeps trying to make me re-download
Pointless App
Anything you click on just takes you to their website. You may as well just use your web browser. I like their gear but this app is useless.
Dismal and minimalist
Although the app shows in great detail your Twitter feed updates and several items to purchase it fails to deliver on shopping cart style hunting for product. I can see items however when tapping on that item it immediately directs to a web page. Due to only using and preferring Chrome as my browser of choice this means that it directs me to Safari, and bookmarking is extensive and quickly exhausting because of having to copy the URL for the product and pasting it into my Chrome browser for saving the bookmark. Item browsing and search feature could use vamping as most trending apps do when it comes to promoting a private label product (shopping cart, purchase fiction, wish list, etc.). I love 5.11 Tactical and lovingly give 2 stars as to provide sharp feedback about your app GUI and function. Although this says nothing negative about your products and care for customers it (the app) sure has lots of potential! I hope to see better interface in future!
Shell App
Store links to website. Used to be far better.
Core Graphics
The Core Graphics framework is based on the Quartz advanced drawing engine. It provides low-level, lightweight 2D rendering with unmatched output fidelity. You use this framework to handle path-based drawing, transformations, color management, offscreen rendering, patterns, gradients and shadings, image data management, image creation, and image masking, as well as PDF document creation, display, and parsing.
CoreMedia
Foundation Framework
Swift
The powerful programming language that is also easy to learn. Swift is a powerful and intuitive programming language for macOS, iOS, watchOS and tvOS. Writing Swift code is interactive and fun, the syntax is concise yet expressive, and Swift includes modern features developers love. Swift code is safe by design, yet also produces software that runs lightning-fast.
UIKit
The UIKit framework (UIKit.framework) provides the crucial infrastructure needed to construct and manage iOS apps. This framework provides the window and view architecture needed to manage an app's user interface, the event handling infrastructure needed to respond to user input, and the app model needed to drive the main run loop and interact with the system.
Native

21.21%

Standard

50.51%

Direct

28.28%
Longest Running Ad
Dates Active
May 08, 2018 to Apr 18, 2019
Dates Active
Oct 23, 2019 to Oct 29, 2019
Dates Active
Jul 30, 2019 to Jul 30, 2019
Dates Active
Sep 26, 2019 to Sep 26, 2019
Dates Active
Jul 27, 2019 to Jul 27, 2019
Dates Active
Jun 06, 2019 to Jun 28, 2019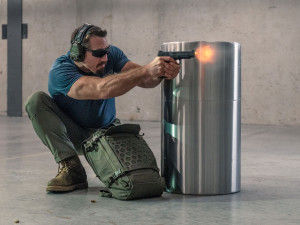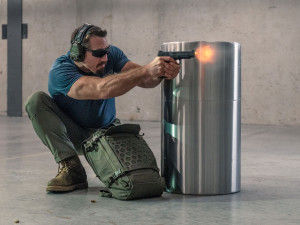 Dates Active
Jun 06, 2019 to Jun 30, 2019
Dates Active
Jun 07, 2019 to Jun 30, 2019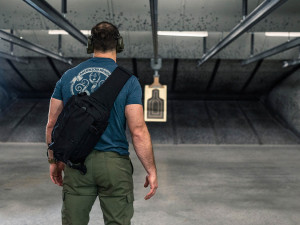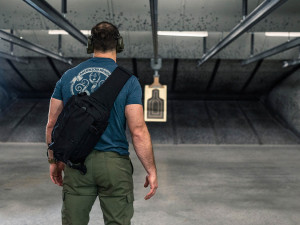 Dates Active
Jun 06, 2019 to Jun 30, 2019
Dates Active
Jun 06, 2019 to Jun 26, 2019
5.11 Tactical receives up to 1.2M pageviews per day, in countries such as United States, Canada, Malaysia.

They are headquartered at Modesto, CA, United States, and have 3 advertising & marketing contacts listed on Thalamus. 5.11 Tactical works with Advertising technology companies such as AdMeld, AppNexus, Google Adsense, Openads/OpenX, Pubmatic, Rubicon Project, Facebook Exchange FBX, Burst Media, SkimLinks, Yield Manager, SpotXchange, eXelate, ContextWeb, Index Exchange, Improve Digital, Turn, DoubleClick.Net, Chango, AdRoll, Fetchback Retargeting, Google Remarketing, Twitter Ads, Yahoo Small Business, AppNexus Segment Pixel, IponWeb BidSwitch, Centro, Facebook Custom Audiences, Specific Media, Neustar AdAdvisor, Switch Ads, Aggregate Knowledge, Semasio, Criteo, Videology, BlueKai, Advertising.com, Adap.TV, Media Innovation Group, BlueKai DMP, BrightRoll, LiveRail, StickyAds TV, Geniee, Dstillery, adingo, Smartclip, RhythmOne, Kauli, Sonobi, Resonate Insights, Flxone, The Trade Desk, DemDex, VINDICO, Tapad, DoubleClick Bid Manager, AdMeta, Adscale, Adobe Audience Manager Sync, Drawbridge, X Plus One, Magnetic, Crosswise, LinkedIn Ads, Bizo, Criteo OneTag, Media.net, Teads, Nativo, Taboola, Outbrain, BounceX, Google Floodlight Sales, PepperJam Network.