3M touches virtually every part of your life. Our people and technology make the impossible, possible. Every day we apply our science to enhance people?s lives. This is 3M Science. Applied to Life.a
Company Name:


3m Unitek

(View Trends)

Headquarters: (View Map)

Saint Paul, MN, United States

Mechanical or Industrial Engineering

> 10,000 employees
PERSON
ROLE
CONTACT INFO & EMAIL
ACTIONS
13732 Global Rank
4359 United States
6.64 M Estimated Visits
Traffic Sources
Search

56.02%

Direct

31.89%

Referrals

9.17%

Social

1.65%

Mail

0.86%

Display

0.41%
Geography Breakdown
55.36%

6.22%

3.39%

3.02%

2.99%
Powered by
Global Rank 6,301 8,843
Links In Count 8,866 1,582
United States Rank
1,542
2,962
United States Page Views
50.0%
7.1%
Top Search Keywords
Diversified Manufacturers
Mobile App Data
MixRank is the most comprehensive database of mobile apps, developers, SDKs, technologies, services, and integrations.
Learn more.
App Url: https://itunes.apple.com/app/3m/id957768752
App Support: http://www.3M.com
Genre: Health & Fitness
Bundle ID: air.Wheel3M
App Size: 28.5 M
Version: 1.2.1
Release Date: March 4th, 2015
Update Date: November 16th, 2015
Description:
3M Eyewear Selection tool will give you an overview of 3M spectacles and goggles. You can chose the right protection based on application, color lenses or other features.
3M Eyewear Selection Tool is a unique application which was created for you to make your eyewear selection choice easier. You will find there all key spectacles and goggles with their features - different colors of lenses, coating, marking. The tool will help you to identify the right protection based on your application. You will find there also detailed information related to proper lens marking or effects of radiation. If you need more detailed information you can contact 3M.
Accounts Framework
The Accounts framework provides access to user accounts stored in the Accounts database. An account stores the login credentials of a particular service, such as Twitter, that can be used as authentication for the service. By implementing the Accounts framework into your app, you do not need to be responsible for storing account logins yourself. Instead, the user can grant access for your app to use their account login credentials, bypassing the need to type their username and password. If no account for a particular service exists in the user's Accounts database, you can let them create and save an account from within your app.
Address Book
The Address Book framework provides access to a centralized contacts database, called the Address Book database, that stores a user's contacts. Applications such as Mail and Messages use this database to present information about known and unknown persons.
Adobe Air
The Adobe? AIR? runtime enables developers to package the same code into native apps for Windows and Mac OS desktops as well as iPhone, iPad, Kindle Fire, Nook Tablet, and other Android? devices, reaching the mobile app stores for over 500 million devices.
AVFoundation
The AV Foundation framework provides an Objective-C interface for managing and playing audio-visual media in iOS and OS X applications.
AV Foundation
CFNetwork
CoreBluetooth Framework
The Core Bluetooth framework provides the classes needed for your iOS and Mac apps to communicate with devices that are equipped with Bluetooth low energy wireless technology.
Core Data
Core Foundation Framework
Core Foundation is a framework that provides fundamental software services useful to application services, application environments, and to applications themselves. Core Foundation also provides abstractions for common data types, facilitates internationalization with Unicode string storage, and offers a suite of utilities such as plug-in support, XML property lists, URL resource access, and preferences.
Core Image
Core Image is an image processing and analysis technology designed to provide near real-time processing for still and video images.
Core Location Framework
The Core Location framework lets you determine the current location or heading associated with a device. The framework uses the available hardware to determine the user's position and heading. You use the classes and protocols in this framework to configure and schedule the delivery of location and heading events. You can also use it to define geographic regions and monitor when the user crosses the boundaries of those regions. In iOS, you can also define a region around a Bluetooth beacon.
Core Motion Framework
The Core Motion framework lets your application receive motion data from device hardware and process that data. The framework supports accessing both raw and processed accelerometer data using block-based interfaces. For devices with a built-in gyroscope, you can retrieve the raw gyro data as well as processed data reflecting the attitude and rotation rates of the device. You can use both the accelerometer and gyro-based data for games or other apps that use motion as input or as a way to enhance the overall user experience.
Native

20.66%

Standard

77.17%

Direct

2.17%
Longest Running Ad
Dates Active
Jun 02, 2018 to Dec 28, 2018
Dates Active
Jun 02, 2019 to Jul 19, 2019


Dates Active
Nov 26, 2019 to Dec 14, 2019
Dates Active
Nov 26, 2019 to Dec 14, 2019
Dates Active
Oct 05, 2019 to Dec 13, 2019
Dates Active
Nov 26, 2019 to Dec 14, 2019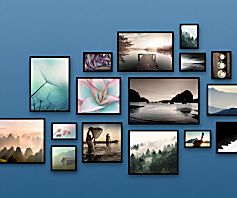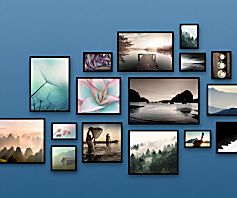 Dates Active
Oct 09, 2019 to Nov 03, 2019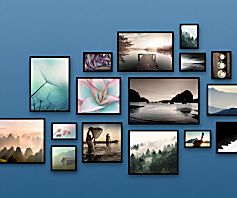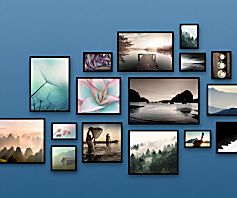 Dates Active
Oct 08, 2019 to Nov 03, 2019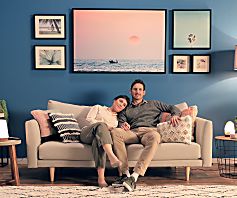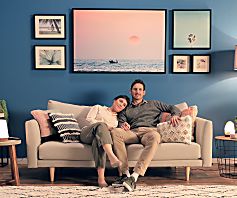 Dates Active
Oct 09, 2019 to Nov 03, 2019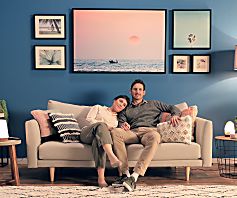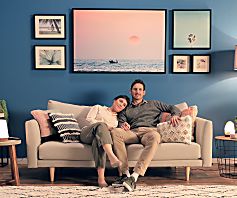 Dates Active
Oct 09, 2019 to Nov 03, 2019
Dates Active
Oct 09, 2019 to Nov 03, 2019
3m Unitek receives up to 4.7M pageviews per day, in countries such as India, Singapore, Thailand, Turkey, Malaysia, Russia, Taiwan, Spain, United States, Hong Kong, Iran, Saudi Arabia, Poland, Nigeria, United Arab Emirates, Argentina, United Kingdom, South Korea, Brazil, Italy, Czech Republic, Mexico, Qatar, Canada, Japan, China, Germany.

They are headquartered at Saint Paul, MN, United States, and have 1 advertising & marketing contacts listed on Thalamus. 3m Unitek works with Advertising technology companies such as Specific Media, Turn, DoubleClick.Net, Bizo, Adobe Audience Manager Sync, LinkedIn Ads, DemDex, Google Remarketing, DoubleClick Bid Manager, Facebook Custom Audiences, Rubicon Project, Index Exchange, AppNexus, Openads/OpenX, Pubmatic, SpotXchange, The Trade Desk, Twitter Ads, Simpli.fi, Tribal Fusion, Taboola, AdTheorent.