3M touches virtually every part of your life. Our people and technology make the impossible, possible. Every day we apply our science to enhance peopleís lives. This is 3M Science. Applied to Life.?
Company Name:


3m

(View Trends)

Headquarters: (View Map)

Saint Paul, MN, United States

Mechanical or Industrial Engineering

> 10,000 employees
PERSON
ROLE
CONTACT INFO & EMAIL
ACTIONS
13732 Global Rank
4359 United States
6.64 M Estimated Visits
Traffic Sources
Search

56.02%

Direct

31.89%

Referrals

9.17%

Social

1.65%

Mail

0.86%

Display

0.41%
Geography Breakdown
55.36%

6.22%

3.39%

3.02%

2.99%
Powered by
Global Rank 6,361 8,783
Links In Count 8,866 1,582
United States Rank
1,546
2,958
United States Page Views
50.0%
7.1%
Top Search Keywords
Diversified Manufacturers
Mobile App Data
MixRank is the most comprehensive database of mobile apps, developers, SDKs, technologies, services, and integrations.
Learn more.
500 K Downloads
10 SDKs
4.33 Avg. Rating
6.26 K Total reviews
App Url: https://play.google.com/store/apps/details?id=com.txtr.android.mmm
App Support: http://yourcloudlibrary.com
Genre: books_and_reference
Bundle ID: com.txtr.android.mmm
App Size: 50.9 M
Version: 303013
Release Date: November 7th, 2012
Update Date: September 23rd, 2020
Description:
A must-have app for library users! Easily borrow physical items using your mobile device, receive reminders, manage receipts and discover new digital content all within the cloudLibrary app!

Extremely intuitive, all it takes is a library card to login and get started! Designed for an enjoyable experience, users can benefit from many new features, depending on their library's subscription.

- Easily accessible library card, which conveniently displays when you're near the library
- Switch accounts with ease and manage multiple library cards from one mobile device
- Download and enjoy free eBooks and Audiobooks
- Keep track of your physical and digital library activity in one place
- Receive helpful receipts, due-date reminders and packable checklists
- Visible push notifications alert when hold items are available
- View upcoming library events and programs
- Checkout print items at your library using your mobile device
- Fun and loveable customizations include Themes, Avatars and Nicknames

For libraries that have a subscription to offer eBooks and Audiobooks:

- Customize your homepage bookshelves to display your preferred genres
- Simple interface makes browsing and saving titles a breeze
- Filter content by format, availability and language to display exactly what you are looking for
- Mark titles as favorites or read to help with literary conversations with friends
- Sync digital content across multiple devices to easily pick up where you left off
- View current books, full reading history, items on hold and saved titles in one place
- Sort titles by name or author to easily find what you're looking for
- Receive reading recommendations or view additional titles by author or series
- Select font size, margins and background colors to create your preferred reading experience
- Search eBooks for a particular phrase to get back to that one spot you wanted to reference
- Bookmark pages and add notes if needed
- Return titles early when you're finished and make available for other readers

Elevate your library experience today with the cloudLibrary app!
Google Cloud Messaging
Google Cloud Messaging for Android (GCM) is a service that allows you to send data from your server to your users' Android-powered device, and also to receive messages from devices on the same connection. The GCM service handles all aspects of queueing of messages and delivery to the target Android application running on the target device. GCM is completely free no matter how big your messaging needs are, and there are no quotas.
Firebase
Build Realtime Apps. A powerful API to store and sync data in realtime.
Google Authorization
Google Play services offers a standard authorization flow for all Google APIs and all components of Google Play services. In addition, you can leverage the authorization portion of the Google Play services SDK to gain authorization to services that are not yet supported in the Google Play services platform by using the access token to manually make API requests or using a client library provided by the service provider.
Google Mobile Ads
The Google Mobile Ads SDK is the latest generation in Google mobile advertising featuring refined ad formats and streamlined APIs for access to mobile ad networks and advertising solutions. The SDK enables mobile app developers to maximize their monetization on Android, iOS, and Windows Phone 8.
Google Play Game Services
Make your games social with Google Play game services. Add achievements, leaderboards, real-time multiplayer, and other popular features using the Google Play game services SDK. Let players sign in using their Google+ identities and share their gaming experience with friends. Visit developers.google.com/games/services for more information about integrating game services into your app.
Google Play Location APIs
The location APIs make it easy for you to build location-aware applications, without needing to focus on the details of the underlying location technology. They also let you minimize power consumption by using all of the capabilities of the device hardware.
Google Search
The collection of search and search related APIs in Google's Android GMS framework.
Google Sign-In SDK
Google Sign-In is a secure authentication system that reduces the burden of login for your users, by enabling them to sign in with their Google Account—the same account they already use with Gmail, Play, Google+, and other Google services. Google Sign-In is also your gateway to connecting with Google's users and services in a secure manner. You can give your users the opportunity to pay with Google Pay, share with their Google-wide contacts, save a file to Drive, add an event to Calendar, and more. Integrate Google's user-centric APIs and services inside your app to help your users take action and convert.
Google Play Services
Google Play Services give your apps more features to attract users on a wider range of devices. With Google Play services, your app can take advantage of the latest, Google-powered features such as Maps, Google+, and more, with automatic platform updates distributed as an APK through the Google Play store. This makes it faster for your users to receive updates and easier for you to integrate the newest that Google has to offer.
Android API
All APIs for communicating with the Android system.
Native

21.46%

Standard

76.52%

Direct

2.02%
Longest Running Ad
Dates Active
Jun 02, 2018 to Dec 28, 2018
Dates Active
Jun 02, 2019 to Jul 19, 2019


Dates Active
Nov 26, 2019 to Dec 12, 2019
Dates Active
Nov 26, 2019 to Dec 12, 2019
Dates Active
Oct 05, 2019 to Dec 12, 2019
Dates Active
Nov 26, 2019 to Dec 11, 2019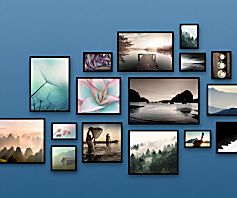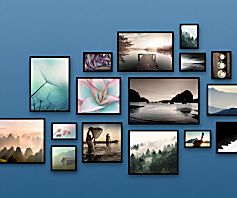 Dates Active
Oct 09, 2019 to Nov 03, 2019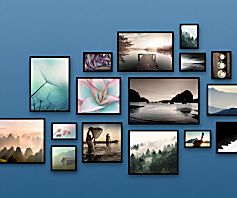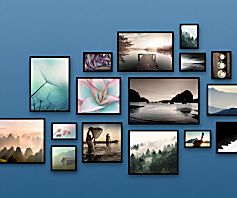 Dates Active
Oct 08, 2019 to Nov 03, 2019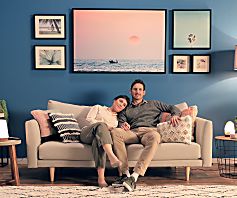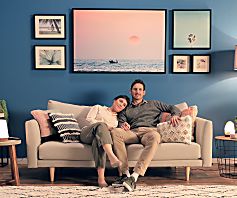 Dates Active
Oct 09, 2019 to Nov 03, 2019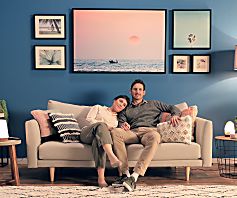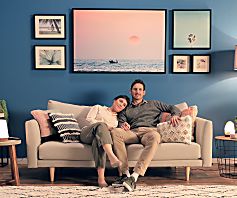 Dates Active
Oct 09, 2019 to Nov 03, 2019
Dates Active
Oct 09, 2019 to Nov 03, 2019
3m receives up to 4.7M pageviews per day, in countries such as India, Singapore, Thailand, Turkey, Malaysia, Russia, Taiwan, Spain, United States, Hong Kong, Iran, Saudi Arabia, Poland, Nigeria, United Arab Emirates, Argentina, United Kingdom, South Korea, Brazil, Italy, Czech Republic, Mexico, Qatar, Canada, Japan, China, Germany.

They are headquartered at Saint Paul, MN, United States, and have 144 advertising & marketing contacts listed on Thalamus. 3m works with Advertising technology companies such as Specific Media, Turn, DoubleClick.Net, Bizo, Adobe Audience Manager Sync, LinkedIn Ads, DemDex, Google Remarketing, DoubleClick Bid Manager, Facebook Custom Audiences, Rubicon Project, Index Exchange, AppNexus, Openads/OpenX, Pubmatic, SpotXchange, The Trade Desk, Twitter Ads, Simpli.fi, Tribal Fusion, Taboola, AdTheorent, Neustar AdAdvisor, Outbrain.