23andMe is the leading personal genetics company dedicated to helping individuals understand their own genetic information through DNA analysis technologies and web-based interactive tools. The company is a web-based service that helps consumers understand what their DNA says about their health, traits and ancestry. The vision for 23andMe is to personalize healthcare by making and supporting meaningful discoveries through genetic research. 23andMe was founded in 2006, and the company is advised by a group of renowned experts in the fields of human genetics, bioinformatics and computer science.
PERSON
ROLE
CONTACT INFO & EMAIL
ACTIONS
4729 Global Rank
1132 United States
7.8 M Estimated Visits
Traffic Sources
Direct

75.81%

Search

20.70%

Mail

1.52%

Social

1.18%

Referrals

0.53%

Display

0.25%
Powered by
Global Rank 2,744 3,097
Links In Count 1,107 192
United States Rank
690
859
United States Page Views
78.6%
2.5%
Mobile App Data
MixRank is the most comprehensive database of mobile apps, developers, SDKs, technologies, services, and integrations.
Learn more.
10 SDKs
4.74 Avg. Rating
130 Total reviews
App Url: https://itunes.apple.com/app/23andme/id952516687
App Support: https://customercare.23andme.com/hc/en-us
Genre: Health & Fitness
Bundle ID: com.23andme.core
App Size: 130 M
Version: 8.56.0
Release Date: October 21st, 2015
Update Date: September 22nd, 2020
Description:
Explore your DNA with 23andMe. Discover how your DNA connects you to 1500+ geographic regions around the world. Gain insights into your health, traits, and more.
? Ancestry + Traits Service includes Ancestry Composition — covering 1500+ geographic regions — and 30+ Trait reports such as Ability to Match Musical Pitch, Cilantro Taste Aversion, and more.
? DNA Relative Finder allows you to opt-in to connect with other 23andMe customers who share your DNA and ancestors.
? Your Family Tree, automatically built from your DNA relationships, allows you to easily visualize how you're all related.
? Health + Ancestry Service includes everything in Ancestry + Traits Service plus 60+ additional genetic reports such as Genetic Weight, Muscle Composition, and more.*
Both Services require purchasing a kit and submitting a saliva sample using the collection kit provided. You can log into your account to track the progress of your sample. Once you get your results, open your app to view all your reports.
In the app, you can also choose to answer survey questions and participate in 23andMe research. Link your account with Apple HealthKit? and participate in activity tracking enhanced research initiatives.
Our rigorous standards ensure quality service.
? Our team of scientists and medical experts uses a robust process to develop reports and ensure validity.
? Ancestry percentages are derived from our powerful, well-tested system that provides you with ancestry estimates down to the 0.1%.
*Health + Ancestry Service is available in USA, Canada, United Kingdom, Ireland, Denmark, Finland, Netherlands, and Sweden.
Terms of service
US (https://www.23andme.com/about/tos/)
UK, IE, FI, DK, SE, NL (https://www.23andme.com/en-eu/about/tos/)
Canada (https://www.23andme.com/en-ca/about/tos/)
All other countries (https://www.23andme.com/en-int/about/tos/)
Daily Downloads Oct 01 - 31, 2020
Great. TouchID
***Put money where mouth is. Protect our data with TouchID. Then 5 stars. Information is sensitive, please PROTECT my data with TouchID. Kill the password. Thanks.*** Interactive map for ancestral data instead of just highlighting (more like what's on site).
Love it!!!
This app is everything!
Doesn't work
It doesn't work anymore
Very good app
Very solid and stable app. It's very intuitive and presents info clearly. Very happy with the underlying service as well.
Review of app
Perfect app for the site.
The website is better than the app
The app is good for a quick glance at the basic information. For a more comprehensive and personalized experience, I would recommend using the website.
Core Location Framework
The Core Location framework lets you determine the current location or heading associated with a device. The framework uses the available hardware to determine the user's position and heading. You use the classes and protocols in this framework to configure and schedule the delivery of location and heading events. You can also use it to define geographic regions and monitor when the user crosses the boundaries of those regions. In iOS, you can also define a region around a Bluetooth beacon.
AVFoundation
The AV Foundation framework provides an Objective-C interface for managing and playing audio-visual media in iOS and OS X applications.
Core Foundation Framework
Core Foundation is a framework that provides fundamental software services useful to application services, application environments, and to applications themselves. Core Foundation also provides abstractions for common data types, facilitates internationalization with Unicode string storage, and offers a suite of utilities such as plug-in support, XML property lists, URL resource access, and preferences.
Core Graphics
The Core Graphics framework is based on the Quartz advanced drawing engine. It provides low-level, lightweight 2D rendering with unmatched output fidelity. You use this framework to handle path-based drawing, transformations, color management, offscreen rendering, patterns, gradients and shadings, image data management, image creation, and image masking, as well as PDF document creation, display, and parsing.
Foundation Framework
Launch Services
MobileCoreServices
Quartz Core Framework
This collection of documents provides the API reference for the Quartz Core framework, which supports image processing and video image manipulation.
System Configuration F...
This collection of documents describes the programming interfaces of the System Configuration framework. The System Configuration framework provides functions that determine the reachability of target hosts in both a synchronous and an asynchronous manner. It also provides error detection facilities.
UIKit
The UIKit framework (UIKit.framework) provides the crucial infrastructure needed to construct and manage iOS apps. This framework provides the window and view architecture needed to manage an app's user interface, the event handling infrastructure needed to respond to user input, and the app model needed to drive the main run loop and interact with the system.
Native

72.10%

Standard

27.48%

Direct

0.42%
Longest Running Ad
Dates Active
Jan 04, 2018 to Sep 19, 2018
Dates Active
Nov 14, 2019 to Nov 29, 2019
Dates Active
Sep 28, 2019 to Sep 30, 2019
Dates Active
Nov 05, 2019 to Nov 05, 2019
Dates Active
Oct 17, 2019 to Oct 17, 2019
Dates Active
Oct 21, 2019 to Oct 29, 2019
Dates Active
Nov 02, 2019 to Dec 02, 2019
Dates Active
Nov 02, 2019 to Dec 02, 2019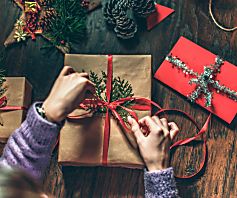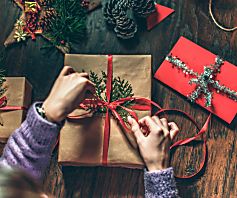 Dates Active
Nov 02, 2019 to Dec 02, 2019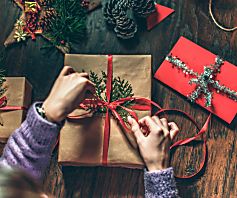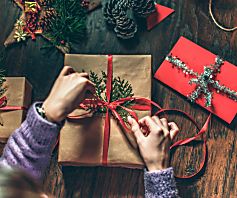 Dates Active
Nov 01, 2019 to Dec 14, 2019
Dates Active
Nov 03, 2019 to Nov 28, 2019
23andme receives up to 7.4M pageviews per day, in countries such as India, United States, Australia, Argentina, Colombia, Canada.

They are headquartered at Mountain View, CA, United States, and have 4 advertising & marketing contacts listed on Thalamus. 23andme works with Advertising technology companies such as eXelate, ContextWeb, AppNexus, Openads/OpenX, Pubmatic, SkimLinks, Burst Media, SpotXchange, Index Exchange, Improve Digital, BlueKai, Rubicon Project, Chango, Facebook Exchange FBX, Rocket Fuel, Dstillery, Advertising.com, Amazon Ad System, Amazon Associates, DoubleClick.Net, Google Adsense, Yield Manager, Adap.TV, Experian, Twitter Ads, Conversant, The Trade Desk, AppNexus Segment Pixel, Neustar AdAdvisor, Aggregate Knowledge, BlueKai DMP, Vibrant Advertising, Eyeota, Geniee, X Plus One, Intellitxt, Taboola, Tapad, DemDex, IponWeb BidSwitch, Google Consumer Surveys, Media Innovation Group, MaxPoint Interactive, DoubleClick Bid Manager, Yahoo Small Business, Adify, Turn, Google Remarketing, Adobe Audience Manager Sync, Adbrain, Drawbridge, BounceX, Facebook Custom Audiences, Google AdSense Integrator, Flashtalking, StickyAds TV, Google Floodlight Counter, Google Floodlight Sales, Artsai.