PetMeds? is America's Largest Pet Pharmacy, a publicly traded company (NASDAQ: PETS). We deliver prescription and non-prescription pet meds along with health and nutritional supplements for dogs, cats and horses at substantial savings directly to you. We serve millions of satisfied customers nationwide from one location.
Company Name:


1800petmeds

(View Trends)

Headquarters: (View Map)

Delray Beach, FL, United States

Retail

50 - 200 employees
20779 Global Rank
4006 United States
2.69 M Estimated Visits
Traffic Sources
Search

52.99%

Direct

32.90%

Mail

7.79%

Display

4.39%

Social

1.03%

Referrals

0.90%
Powered by
Global Rank 31,327 17,890
Links In Count 772 90
United States Rank
5,628
2,310
United States Page Views
95.7%
0.7%
Mobile App Data
MixRank is the most comprehensive database of mobile apps, developers, SDKs, technologies, services, and integrations.
Learn more.
App Url: https://itunes.apple.com/app/1800petmeds/id1195712445
App Support: http://www.1800petmeds.com/help.jsp
Genre: Shopping
Bundle ID: com.1800PetMeds.1800PetMedsIOS
App Size: 34.4 M
Version: 1.56
Release Date: February 8th, 2017
Update Date: August 17th, 2020
Description:
1-800-PetMeds App
Caring for your pet's health is easier than ever with the 1-800-PetMeds App. Handy features like streamlined shopping for pet medications and supplies, easy refill reordering, medication dosage and refill reminders, as well as FREE exclusive pet health articles, videos, and FREE VET ADVICE make this an indispensable pet care tool. PLUS, you'll get GREAT SAVINGS on prescription pet medications!
The 1-800-PetMeds App helps take the worry out of managing your pet's health care needs. It's like a pet care partner in your pocket!
Ask the Vet: Our veterinarians give fast & free answers to your pet health questions.
Medication Reminder: Never worry about forgetting a dose or accidental double-dosing.
- Daily, Weekly or Monthly notifications
- Easily turn reminder notifications on and off
- Pet-specific reminders so you won't confuse who gets what
Personalized Pet Profile: Keep your pet's vital information close at hand.
- Create a custom pet profile including vital information for quick recall in case of emergency
- Snap a photo with your camera or upload a favorite pic from your phone's gallery
- Age, Weight, Breed, Medication allergies, Current medications, Medical conditions, & more.
Fast, Easy Shopping: Find everything your pet needs faster and easier to make shopping from your phone as easy as a few screen taps.
- Quickly buy the pet medications & supplies your pet needs
- Shop by search
- Scan a barcode to instantly add a product to your cart
- Shop by category – find top selling brands & exclusive products all in one easy-to-scroll categorized list
- One-click reorders
- Instant access to special offers & deals
- Questions? Instantly get help through Live Chat or our convenient Call button
- Easy reordering of an entire order or individual products
Medication Refill Notifications: Receive timely notice of when to reorder your pet's medication so you never run out or miss a dose.
- Set the month you want to be reminded
- See the quantity remaining
- Get the current price
Add a Vet / Find a Vet: Access your veterinarian's contact information, get driving directions and find the nearest veterinarians & veterinary clinics fast.
- Find a vet based on current location
- Find a vet based on Zip Code
- Customized Google map shows nearby vets
- Quick-access call button
- Vet Referral Service – We'll reach out to the veterinary clinic of your choice to let them know you're interested in their services.
View Previous Orders: No need to search for empty medication bottles, old prescriptions or order confirmation emails to find out what you previously ordered. All your past orders are stored for easy access anytime.
- Check order status
- Track packages
- View orders from the past month, year, last 2 years or all of your previous orders
Expert Veterinary Advice: Get FREE pet health care advice and guidance from our veterinarians whenever you need it.
- Ask Our Vet – Get answers to your specific pet health questions
- Recommendations & Quick Tips personalized for your pet
Pet Education Library: Bring your pet parenting skills to the next level! Find vital need-to-know info so you can give the all the TLC your pet deserves.
- Featured Articles & Videos to help you give your pet the best care possible
- Discover innovative new products designed to make caring for your pet easier than ever
- Find condition-specific educational articles to help you recognize, understand, and manage pet health issues
- New Puppy & New Kitten Parenting guides & checklists to help care for your new BFF (best furry friend)
Social Media Connections: Get timely updates, tips, and treats by connecting with the 1-800-PetMeds family on all your favorite social networks.
- Get in on fun contests, product giveaways, events, and pet care help
- Join our lively community of fellow pet lovers and share videos, photos, and stories about your beloved pets
AVFoundation
The AV Foundation framework provides an Objective-C interface for managing and playing audio-visual media in iOS and OS X applications.
Core Foundation Framework
Core Foundation is a framework that provides fundamental software services useful to application services, application environments, and to applications themselves. Core Foundation also provides abstractions for common data types, facilitates internationalization with Unicode string storage, and offers a suite of utilities such as plug-in support, XML property lists, URL resource access, and preferences.
Core Graphics
The Core Graphics framework is based on the Quartz advanced drawing engine. It provides low-level, lightweight 2D rendering with unmatched output fidelity. You use this framework to handle path-based drawing, transformations, color management, offscreen rendering, patterns, gradients and shadings, image data management, image creation, and image masking, as well as PDF document creation, display, and parsing.
Core Location Framework
The Core Location framework lets you determine the current location or heading associated with a device. The framework uses the available hardware to determine the user's position and heading. You use the classes and protocols in this framework to configure and schedule the delivery of location and heading events. You can also use it to define geographic regions and monitor when the user crosses the boundaries of those regions. In iOS, you can also define a region around a Bluetooth beacon.
Foundation Framework
Launch Services
MobileCoreServices
Quartz Core Framework
This collection of documents provides the API reference for the Quartz Core framework, which supports image processing and video image manipulation.
System Configuration F...
This collection of documents describes the programming interfaces of the System Configuration framework. The System Configuration framework provides functions that determine the reachability of target hosts in both a synchronous and an asynchronous manner. It also provides error detection facilities.
UIKit
The UIKit framework (UIKit.framework) provides the crucial infrastructure needed to construct and manage iOS apps. This framework provides the window and view architecture needed to manage an app's user interface, the event handling infrastructure needed to respond to user input, and the app model needed to drive the main run loop and interact with the system.
Native

0.65%

Standard

98.71%

Direct

0.65%
Longest Running Ad
Dates Active
Feb 16, 2018 to Jan 01, 2019
Dates Active
Apr 19, 2019 to Sep 19, 2019
Dates Active
Apr 17, 2019 to Oct 08, 2019
Dates Active
Jun 13, 2019 to Nov 22, 2019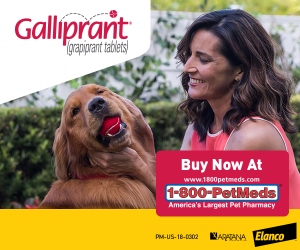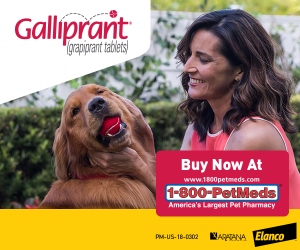 Dates Active
Apr 18, 2019 to Sep 15, 2019
Dates Active
Jul 13, 2019 to Sep 17, 2019
1800petmeds receives up to 1.7M pageviews per day, in countries such as United States, India.

They are headquartered at Delray Beach, FL, United States, and have advertising & marketing contacts listed on Thalamus. 1800petmeds works with Advertising technology companies such as Google Remarketing, AdRoll, Google Adsense, Yield Manager, Rubicon Project, DoubleClick.Net, AdMeld, Index Exchange, Adify, Cubics, Pubmatic, Real Media Group, Open AdStream, Underdog Media, Burst Media, Zedo, Openads/OpenX, The Trade Desk, Quigo, AppNexus, BlueKai, Advertising.com, Criteo, Facebook Exchange FBX, ContextWeb, Specific Media, ADTECH, Twitter Ads, Yahoo Small Business, Atlas, Link Share, eXelate, Neustar AdAdvisor, Switch Ads, Aggregate Knowledge, SpotXchange, Videology, Improve Digital, Zenovia, Adap.TV, Media Innovation Group, VINDICO, IponWeb BidSwitch, AppNexus Segment Pixel, AdSonar, MLN Advertising, Centro, DemDex, Dstillery, Experian, Ezakus, TripleLift, Caraytech e-planning, Facebook Custom Audiences, DoubleClick Bid Manager, Conversant, Turn, Criteo OneTag, Crosswise, Taboola, Drawbridge, Omnitag, Hivewyre, Adobe Audience Manager Sync, Nativo, Adbrain, Sociomantic, GumGum, Fidelity Media, Imonomy, Sonobi, Google Publisher Tag, Sharethrough, ReTargeter, Media.net, Adacado, StackAdapt, Tapad, Rocket Fuel, BlueKai DMP, X Plus One.