1-800-FLOWERS.COM, Inc. is a leading provider of gifts for all celebratory occasions. For the past 40 years, 1-800-Flowers.com? has been helping deliver smiles to customers with a 100% Smile Guarantee? backing every gift. The 1-800-FLOWERS.COM, Inc. family of brands also includes everyday gifting and entertaining products from Harry & David?, The Popcorn Factory?, Cherylís? cookies, 1-800-Baskets.com?, Wolfermanís?, Moose Munch? premium popcorn and FruitBouquets.com. The Company also offers top-quality steaks and chops from Stock Yards?. Service offerings such as Celebrations Passport?, Celebrations Rewards? and Celebrations Reminders? are designed to deepen relationships with customers across all brands. The Company's BloomNet? international floral wire service provides a broad-range of products and services designed to help professional florists grow their businesses profitably. Additionally, the Company operates Napco, a resource for floral gifts and seasonal decor. DesignPac Gifts, LLC, operates as a subsidiary of the Company. 1-800-FLOWERS.COM, Inc. was named to the Stores? 2017 Hot 100 Retailers List by the National Retail Federation and also received the 2017 Gold Winner for The Golden Bridge Awards for the Company's groundbreaking implementation of an artificial intelligence-powered online gift concierge, GWYN. 1-800-Flowers.com was awarded the 2017 Gold Stevie e-Commerce Customer Service" Award, recognizing the brand's innovative use of online technologies and social media to serve the needs of customers. Shares in 1-800-FLOWERS.COM, Inc. are traded on the NASDAQ Global Select Market, ticker symbol: FLWS."
Company Name:


1800flowers.com

(View Trends)

Retail

1,001-5,000 employees
PERSON
ROLE
CONTACT INFO & EMAIL
ACTIONS
12871 Global Rank
2524 United States
8.97 M Estimated Visits
Traffic Sources
Search

57.81%

Direct

27.49%

Display

6.29%

Referrals

4.65%

Social

2.26%

Mail

1.50%
Powered by
Global Rank 11,229 14,668
Links In Count 1,026 199
United States Rank
1,331
3,665
United States Page Views
90.8%
1.3%
Mobile App Data
MixRank is the most comprehensive database of mobile apps, developers, SDKs, technologies, services, and integrations.
Learn more.
10 K Downloads
33 SDKs
4.29 Avg. Rating
5 Total reviews
App Url: https://play.google.com/store/apps/details?id=com.fruitbouquets.androidapp2
App Support: http://www.fruitbouquets.com
Genre: shopping
Bundle ID: com.fruitbouquets.androidapp2
App Size: 0
Version: 5
Release Date: March 29th, 2017
Description:
Welcome to the Fruit Bouquets Android app! Now fruit delivery is easier than ever before with everything from fruit arrangements to chocolate covered strawberries, in just a few clicks right from your phone!

Here at FruitBouquets.com?, we're a lot of fun, a little bit quirky, and most of all, we're passionate about embracing our fruits... er, roots (see what we did there?) with deliciously different creations made from fresh, high quality ingredients.

Download our fruit app and enjoy exclusive features like…
? App only discounts and sales
? Streamlined browsing, making shopping simple and easy
? Completely secure checkout with encrypted purchases
? Access to your account anytime, anywhere

Birthdays. Holidays. Get togethers. Just because. We could go on & on about all the reasons there are to enjoy our fresh fruit arrangements or gourmet chocolate dipped fruits-so let's! Backyard barbecues, picnics, housewarmings, baby showers... well, you get the idea. We love to keep bringing you new & truly original gifts to share with all the people who make life worth celebrating.

Upcoming Occasions Perfect Fruit Bouquets:
? Easter (April 16, 2017)
? Mother's Day (May 14, 2017)

Delivering smiles is what we do. In fact, we're passionate about providing you with a terrific experience. If not, we'll make it right. Guaranteed. So whether you're looking to add a unique & refreshing treat to your next party, or surprising someone with a one-of-a-kind gift, we'll make sure whatever you pick out is as fresh & delicious as it should be, every single time.

JT
Kochava
Kochava is a leading mobile attribution and analytics platform.
AdMob Mediation
Android API
All APIs for communicating with the Android system.
Apache HttpComponents
The Apache HttpComponents? project is responsible for creating and maintaining a toolset of low level Java components focused on HTTP and associated protocols.
Appboy
Appboy is the global leader in Mobile Marketing Automation. The company is empowering marketers to increase mobile engagement through intelligent, data driven decisions. Its suite of services empower brands to solve app abandonment and manage the customer life cycle beyond the download. 46% of users stop using an app after one month. Don't let them hit it and quit it. Focus on building relationships.
Apptimize
Apptimize is a mobile application optimization company that offers A/B testing, feature toggling, phased rollout, and analytics.
Apteligent (Crittercism)
Apteligent (previously called Crittercism), provides products that monitor many aspects of mobile app performance, helping developers and IT operations to deliver reliable mobile apps. Apteligent provides a real-time global view of app diagnostics and crashes across iOS, Android, Windows Phone 8, Hybrid and HTML5 apps and is used on more than 600 million unique devices and in more than 100 billion app sessions.
card.io
Credit Card Scanning for Mobile Apps
DoubleClick
DoubleClick is the ad technology foundation to create, transact, and manage digital advertising for the world's buyers, creators and sellers. Available for iOS and Android
Firebase
Build Realtime Apps. A powerful API to store and sync data in realtime.
Glide
An image loading and caching library for Android focused on smooth scrolling
Google Analytics
The Google Analytics SDK for Android makes it easy for native Android developers to collect user engagement data from their applications. Developers can then use the Google Analytics reports to measure: The number of active users are using their applications. From where in the world the application is being used. Adoption and usage of specific features. Crashes and exceptions. In-app purchases and transactions. And many other useful metrics... The Google Analytics SDK also gives you the tools to monitor the success of mobile marketing campaigns. Connect user interactions with paid ads, Google Play downloads, and subsequent in-app usage and Ecommerce transactions. Google Analytics provides a powerful platform to measure and optimize all of your application marketing efforts.
Native

13.26%

Standard

82.27%

Direct

4.47%
Longest Running Ad


Dates Active
Dec 15, 2017 to Feb 26, 2019
Dates Active
Jan 14, 2018 to Jun 30, 2019
Dates Active
Dec 02, 2019 to Dec 14, 2019
Dates Active
Jan 17, 2018 to Jun 30, 2019
Dates Active
Dec 25, 2018 to Nov 30, 2019
Dates Active
Dec 02, 2019 to Dec 14, 2019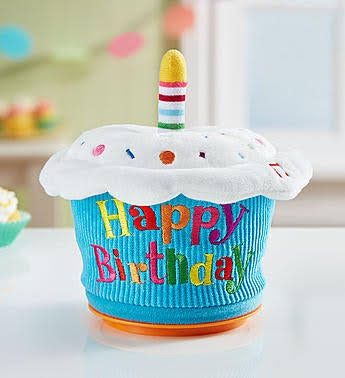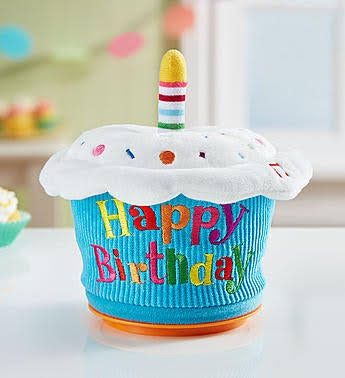 Dates Active
Jun 15, 2019 to Aug 06, 2019
Dates Active
Sep 18, 2019 to Sep 18, 2019
Dates Active
Dec 03, 2019 to Dec 12, 2019
Dates Active
Oct 07, 2019 to Oct 11, 2019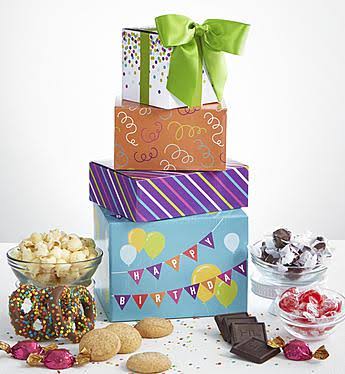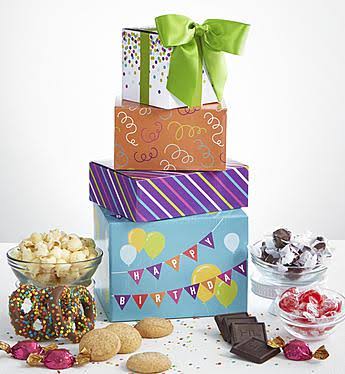 Dates Active
Jun 30, 2019 to Jul 14, 2019
1800flowers.com receives up to 4.4M pageviews per day, in countries such as India, United States, United Kingdom, Canada.

They are headquartered at Carle Place, New York, and have 9 advertising & marketing contacts listed on Thalamus. 1800flowers.com works with Advertising technology companies such as Zedo, Facebook Exchange FBX, Nanigans, DoubleClick.Net, Atlas, Open AdStream, Google Adsense, Rich Relevance, Advertising.com, ContextWeb, Adify, Specific Media, AppNexus, Openads/OpenX, Underdog Media, Pubmatic, Burst Media, Index Exchange, Twitter Ads, Yahoo Small Business, AOL-Time Warner Online Advertising, VINDICO, Google Remarketing, Facebook Custom Audiences, IponWeb BidSwitch, AppNexus Segment Pixel, Aggregate Knowledge, eXelate, Neustar AdAdvisor, Switch Ads, SpotXchange, Videology, Improve Digital, BlueKai, Adap.TV, Media Innovation Group, Rocket Fuel, AdExtent, Turn, ADTECH, RichRelevance Apps, Chango, BlueKai DMP, Semasio, The Trade Desk, Yield Manager, Connexity, BounceX, OpenDSP, BrightRoll, StickyAds TV, Geniee, Resonate Insights, adingo, Crosswise, Drawbridge, DoubleClick Bid Manager, Criteo OneTag, TripleLift, Taboola, Impact, Tapad, Adstir, Tribal Fusion, Amazon Ad System, Criteo, Amazon Associates, Rubicon Project, Kargo, Sonobi, Polymorph, Omnitag, Movable Ink, Flashtalking, Outbrain.