A Nigerian daily newspaper covering general national news, politics, business, energy, sports, entertainment, fashion,lifestyle human interest stories, etc.
Vanguard Media Limited, publishers of Vanguard Newspapers was established in 1984 by Mr. Sam Amuka (a renowned, veteran journalist and columnist of the Sad Sam Fame. Sam Amuka was editor of Sunday Times and the First Managing Director of the Punch Newspaper.) He is from Itsekiri land in the present Delta State of Nigeria.
The maiden copy of VANGUARD hit the news stands as a weekly on Sunday June 3rd, 1984 with the motto: Towards a better life for the People. It went daily on July 15, 1984. It aims to serve the people through unflinching commitment to free enterprise, the rule of law and good governance.
Capabilities
Desktop Display

Email

Mobile Display

Social
Desktop Display, Email, Mobile Display, Social

Headline:


Vanguard News, Sports and Business from vanguard Newspapers

Self / Managed Service:


Managed Service
Industries


Education, Entertainment, Government & Politics, Health & Beauty, Sports

Key Differentiator


Featured Sponsored ContentThis is a special page published on the Vanguard website with a 300X250px banner on the homepage or entire site. Featured sponsored content can contain picture galleries and videos streamed via YouTube. Specially designed for Hotels, Tourist centers, and companies who wish to do a special feature on their products and services.
PERSON
ROLE
CONTACT INFO & EMAIL
ACTIONS
GM (Publications)/Editor-in-Chief
5763 Global Rank
23
15.9 M Estimated Visits
Traffic Sources
Search

45.81%

Direct

41.29%

Social

6.68%

Referrals

4.02%

Mail

2.12%

Display

0.09%
Geography Breakdown
19.26%

13.51%

4.31%

3.47%
Powered by
Global Rank 1,059 8
Links In Count 12,067 602
Nigeria Rank
12
4
Nigeria Page Views
74.57%
1.49%
Native

15.25%

Standard

82.87%

Direct

1.88%
Longest Running Ad
Dates Active
Aug 07, 2018 to Aug 05, 2020
Dates Active
Dec 18, 2019 to Oct 03, 2020
Dates Active
Nov 27, 2019 to Oct 03, 2020
Dates Active
Jul 24, 2020 to Sep 29, 2020
Dates Active
Apr 09, 2020 to Jun 01, 2020
Dates Active
Aug 13, 2020 to Sep 11, 2020
Dates Active
Aug 06, 2020 to Oct 03, 2020
Dates Active
Jul 16, 2020 to Sep 13, 2020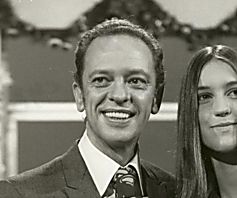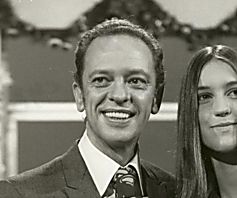 Dates Active
Jun 17, 2020 to Oct 02, 2020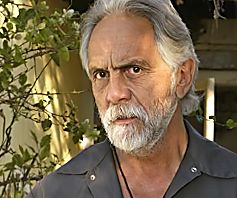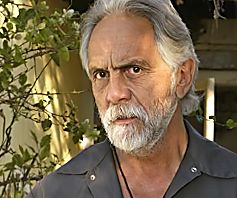 Dates Active
Sep 12, 2020 to Sep 30, 2020
Dates Active
Jul 10, 2020 to Sep 28, 2020
Ad Exchange
Type
Publisher ID
Certification ID
google.com
direct
pub-7532470883667401
f08c47fec0942fa0
aolcloud.net
reseller
9834
advertising.com
reseller
24140
aolcloud.net
reseller
24140
contextweb.com
direct
548938
cedato.com
reseller
501446106
cedato.com
reseller
1932395686
freewheel.tv
reseller
222017
freewheel.tv
reseller
222025
contextweb.com
reseller
561345
Vanguard News advertising reaches 15.9M visitors across desktop and mobile web, in countries such as United States, United Kingdom, South Africa, Canada. Pricing models they offer are CPM on channels such as Display, Email, Mobile, Social Advertising on Vanguard News will allow you to reach consumers in industries or verticals such as Government & Politics, Health & Beauty, Education, Sports, Entertainment.

They are headquartered at Kirikiri, Lagos, Nigeria, and have 2 advertising & marketing contacts listed on Thalamus. According to their Ads.txt, Vanguard News inventory partners include: google.com, adtech.com, aolcloud.net, advertising.com, contextweb.com, cedato.com, freewheel.tv, beachfront.com, tremorhub.com, fyber.com, lkqd.net, lkqd.com, indexexchange.com, pubmatic.com, coxmt.com, openx.com, smartadserver.com, spotxchange.com, spotx.tv, rhythmone.com, xapads.com, optimatic.com, appnexus.com, anyclip-media.com, vertamedia.com, vidstart.com, springserve.com, teads.tv, aol.com, outbrain.com, rubiconproject.com, sovrn.com, connectad.io, pulsepoint.com, adform.com, thetimmedia.com, memevideoad.com, vidazoo.com, admarvel.com, afy11.net, tidaltv.com, distroscale.com, aerserv.com, streamrail.net, evadav.com, conversantmedia.com, tappx.com, lijit.com, gumgum.com, groundtruth.com, districtm.io, mox.tv, buzzoola.com, betweendigital.com, aps.amazon.com, sharethrough.com, sonobi.com, onetag.com, media.net, emxdgt.com, 33across.com, bidtellect.com, criteo.com, cpmstar.com, gamoshi.io, e-planning.net, loopme.com, ad-generation.jp, smaato.com, xad.com, vdopia.com, improvedigital.com, admixer.net, video.unrulymedia.com, chocolateplatform.com, adyoulike.com, pubnative.net, cosmoshq.com, yahoo.com.

Vanguard News works with Advertising technology companies such as Perform Group, DoubleClick.Net, Google Adsense for Search, Adbutler, Openads/OpenX, Google Adsense, Yield Manager, X Plus One, DoubleVerify, Aggregate Knowledge, Evidon, AppNexus, Yahoo Small Business, Mediaplex, RadiumOne, Media Innovation Group, Rocket Fuel, eXelate, Neustar AdAdvisor, Collective Media, PointRoll, BlueKai, Integral Ad Science, Flashtalking, Outbrain, Post Affiliate Pro, Conversant, Commission Junction, Zedo, Turn, Datonics, DemDex, Adconion, AppNexus Segment Pixel, Dedicated Media, DoubleClick Bid Manager, Connexity, BlueKai DMP, Tumri, ADTECH, Specific Media, VINDICO, Google Adsense Asynchronous, Taboola, Google Publisher Tag, Criteo, BounceX, Facebook Custom Audiences, SpotXchange, LowerMyBills, Index Exchange, Adap.TV, Advertising.com, Vidible, AOL-Time Warner Online Advertising, IponWeb BidSwitch, StickyAds TV, Magnetic, Infolinks, Bidvertiser Advertising, Adobe Audience Manager Sync, Yahoo Ad Sync, Pubmatic, AdBlade Embed, Adblade, Engageya, TripleLift, Rubicon Project, Eyeota, ContextWeb, Exapik, Adform, Videology, Simpli.fi, Google Remarketing, Nuviad, Teads, Falk Realtime, SpringServe, SmartAdServer Reseller, Ads.txt, FreeWheel Reseller, Teads Direct, Google Reseller, AOL Reseller, Beachfront Reseller, Google Inteactive Media Ads, Walmart, Google Direct, Outbrain Direct, Outbrain Reseller, AppNexus Reseller, Tremor Video Reseller, Fyber Reseller, RubiconProject Reseller, OpenX Reseller, Sovrn Reseller, SpotXChange Reseller, LKQD Reseller, Cedato Reseller, PubMatic Reseller, PulsePoint Reseller, Adform Reseller, RhythmOne Reseller, AOL Direct, AppNexus Direct, Videology Group Reseller, IndexExchange Reseller, ContextWeb Direct, ContextWeb Reseller, Beachfront Direct, Fyber Direct, Comet Cox Media Reseller, SpringServe Reseller, Media.net, MGID, The Trade Desk, Teads Reseller, StreamRail Reseller, Cedato Direct, Google AdSense Integrator, adtelligent, Xapads Direct, Optimatic Reseller, AnyClip Reseller, adtelligent Reseller, Vidstart Direct, AnyClip Direct, Connectad Direct, TIM Media Direct, MemeVideo Direct, Vidazoo Reseller, Vidazoo Direct, DistroScale Direct, AerServ Reseller, Converstand Media Reseller, Tappx Reseller, Lijit Direct, GumGum Reseller, GroundTruth Reseller, DistrictM Reseller, Between Digital Reseller, Innovid, Amazon Direct, ShareThrough Direct, RubiconProject Direct, PubMatic Direct, Sonobi Direct, OneTag Direct, Between Digital Direct, Sovrn Direct, Lijit Reseller, DistrictM Direct, Media.net Direct, RhythmOne Direct, ORC International Direct, GumGum Direct, 33 Across Reseller, Bidtellect Reseller, Criteo Direct, Converstand Media Direct, 33 Across Direct, ORC International Reseller, Criteo Reseller, SpringServe Direct, LKQD Direct, Gamoshi Reseller, OpenX Direct, E-Planning Direct, LoopMe Reseller, Atlas, Tapad.