USA TODAY is a multi-platform news and information media company. Founded in 1982, USA TODAY's mission is to serve as a forum for better understanding and unity to help make the USA truly one nation. Today, through its newspaper, website and mobile platforms, USA TODAY connects readers and engages the national conversation. USA TODAY, the nation's number one newspaper in print circulation with an average of more than 1.8 million daily, and USATODAY.com, an award-winning newspaper website launched in 1995, reach a combined 5.9 million readers daily. USA TODAY is a leader in mobile applications with more than five million downloads on mobile devices. The USA TODAY brand also includes USA TODAY Education and USA TODAY Sports Weekly. USA TODAY is owned by Gannett Co., Inc. (NYSE: GCI).
We recognize and appreciate the benefits of diversity in the workplace. EOE.
Company Name:


USA Today

Parent Company Name:


Gannett

(View Trends)

Headquarters: (View Map)

Mc Lean, VA, United States

Office Locations:

HQ: McLean.

> 10,000 employees
Capabilities
Connected TV

Desktop Display

Email

Mobile Display

Native

Social

Desktop Video
Connected TV, Desktop Display, Email, Mobile Display, Native, Social, Desktop Video

Ad Network, Mobile App Publisher, Web Publisher

Headline:


Latest World and US News

Self / Managed Service:


Managed Service
Industries


Entertainment, Government & Politics, Sports, Technology, Travel & Leisure, Mobile App Installs

Key Differentiator


Every month, we talk to over 125MM* consumers who are actively seeking information on what's happening around them. Whether it's news, sports, money or entertainment USA TODAY drives a vital conversation every day on every platform — and we'll put your brand at the center of that conversation.

Owned / Operated Properties


hotelme.com, usaweekend.com, thestarpress.com

Targeting


Content, Geographic, Demographic, Frequency, Behavioral (Armchair Athletes, Bulls and Bears, Lookers and Bookers, Early Adopters, Tire Kickers). Sections: News, Money, Sports, Life, Tech, Weather, Travel

Data Partners


Claritas PRISMne, Mediamark Research
PERSON
ROLE
CONTACT INFO & EMAIL
ACTIONS
Albert Neudeck
Greater New York City Area
Account Director, Integrated National Sales
Alexander Wahl
Greater New York City Area
Associate Account Manager - Digital at USA TODAY
Brett Coffman
Washington D.C. Metro Area
Vice President of Product Development at Gannett / USA TODAY
Brett Gandel
Greater Salt Lake City Area
Business Development at USA Today
Circulation Manager at Gannett, USA TODAY
Charlie Zuckerman
Greater New York City Area
Programmatic Account Manager
Digital & Mobile National Account Director
Daniel Douglas
Greater Nashville Area, TN
Senior Distribution Director
9423340 Global Rank
76
1.22 K Estimated Visits
Traffic Sources
Direct

83.16%

Social

16.84%

Mail

0.00%

Search

0.00%

Display

0.00%

Referrals

0.00%
Powered by
Global Rank 399 1
Links In Count 66,239 4,971
United States Rank
95
19
United States Page Views
72.4%
7.3%
Top Categories
Regional/United S...
English/News
Mobile App Data
MixRank is the most comprehensive database of mobile apps, developers, SDKs, technologies, services, and integrations.
Learn more.
10 K Downloads
10 SDKs
4.35 Avg. Rating
72 Total reviews
App Url: https://play.google.com/store/apps/details?id=com.usatoday.spacear
App Support: http://www.usatoday.com/android/
Genre: news_and_magazines
Bundle ID: com.usatoday.spacear
App Size: 69.2 M
Release Date: March 29th, 2018
Update Date: February 27th, 2020
Description:
USA TODAY delivers a best-in-class AR hologram rocket launch experience on our 321 LAUNCH app.

Our space experts from Florida Today are your guides through this one-of-a-kind experience. During a live launch, watch an AR rocket liftoff from any flat surface, as an animated hologram shows you what the actual rocket is doing in real-time. Telemetry data generates a predictive flight-path allowing you to follow the speed, acceleration, and altitude of an active launch live in AR, simply by pointing your phone towards the sky. Tap to live video coverage of the launch and follow live commentary as you watch from anywhere in the world.

Also check out our launch simulation as space experts guide you through an interactive rocket assembly, readying the launch-pad, and blasting off towards the exosphere, before separation and re-entry. You control a launch mission in this interactive AR experience, and learn what it takes to launch a rocket from Kennedy Space Center.
Google Play Game Services
Make your games social with Google Play game services. Add achievements, leaderboards, real-time multiplayer, and other popular features using the Google Play game services SDK. Let players sign in using their Google+ identities and share their gaming experience with friends. Visit developers.google.com/games/services for more information about integrating game services into your app.
Java Platform, Enterpr...
This document is the API specification for version 6 of the JavaTM Platform, Enterprise Edition.
Android API
All APIs for communicating with the Android system.
Firebase
Build Realtime Apps. A powerful API to store and sync data in realtime.
Google Authorization
Google Play services offers a standard authorization flow for all Google APIs and all components of Google Play services. In addition, you can leverage the authorization portion of the Google Play services SDK to gain authorization to services that are not yet supported in the Google Play services platform by using the access token to manually make API requests or using a client library provided by the service provider.
Google Mobile Ads
The Google Mobile Ads SDK is the latest generation in Google mobile advertising featuring refined ad formats and streamlined APIs for access to mobile ad networks and advertising solutions. The SDK enables mobile app developers to maximize their monetization on Android, iOS, and Windows Phone 8.
Google Play Services
Google Play Services give your apps more features to attract users on a wider range of devices. With Google Play services, your app can take advantage of the latest, Google-powered features such as Maps, Google+, and more, with automatic platform updates distributed as an APK through the Google Play store. This makes it faster for your users to receive updates and easier for you to integrate the newest that Google has to offer.
Google Search
The collection of search and search related APIs in Google's Android GMS framework.
Google Sign-In SDK
Google Sign-In is a secure authentication system that reduces the burden of login for your users, by enabling them to sign in with their Google Account—the same account they already use with Gmail, Play, Google+, and other Google services. Google Sign-In is also your gateway to connecting with Google's users and services in a secure manner. You can give your users the opportunity to pay with Google Pay, share with their Google-wide contacts, save a file to Drive, add an event to Calendar, and more. Integrate Google's user-centric APIs and services inside your app to help your users take action and convert.
Unity
Create the games you love with Unity Unity is a game development ecosystem: a powerful rendering engine fully integrated with a complete set of intuitive tools and rapid workflows to create interactive 3D and 2D content; easy multiplatform publishing; thousands of quality, ready-made assets in the Asset Store and a knowledge-sharing community. For independent developers and studios, Unity's democratizing ecosystem smashes the time and cost barriers to creating uniquely beautiful games. They are using Unity to build a livelihood doing what they love: creating games that hook and delight players on any platform.
Native

47.87%

Standard

51.26%

Direct

0.87%
Ads Seen Recently
175,264
Longest Running Ad
Dates Active
Aug 09, 2018 to Aug 07, 2020
Dates Active
Oct 23, 2019 to Oct 03, 2020
Dates Active
May 07, 2019 to Oct 03, 2020
Dates Active
Oct 24, 2019 to Oct 03, 2020
Dates Active
May 07, 2019 to Oct 03, 2020
Dates Active
Jul 19, 2020 to Aug 31, 2020
Dates Active
Apr 10, 2020 to Jun 09, 2020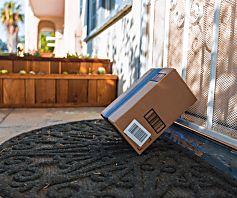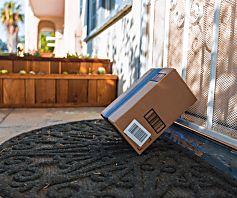 Dates Active
Dec 07, 2018 to Oct 03, 2020
Dates Active
May 15, 2020 to Jun 11, 2020
Dates Active
Apr 17, 2020 to Sep 21, 2020
Dates Active
May 29, 2020 to Oct 01, 2020
Ad Exchange
Type
Publisher ID
Certification ID
telaria.com
direct
d3kkw-1rl4u
1a4e959a1b50034a
tremorhub.com
direct
d3kkw-1rl4u
1a4e959a1b50034a
smaato.com
direct
1100041070
07bcf65f187117b4
smaato.com
direct
1100033996
07bcf65f187117b4
smaato.com
direct
1100039440
07bcf65f187117b4
smaato.com
direct
1100004890
07bcf65f187117b4
advertising.com
direct
28409
e1a5b5b6e3255540
indexexchange.com
direct
184914
50b1c356f2c5c8fc
contextweb.com
reseller
560382
smartadserver.com
reseller
3563
beachfront.com
reseller
13749
e2541279e8e2ca4d
USA Today advertising reaches 154M visitors across desktop and mobile web, in countries such as United States, Canada, United Kingdom, Australia, Germany. Pricing models they offer are CPC, CPI, CPM on channels such as Connected TV, Display, Email, Mobile, Native, Social, Video Advertising on USA Today will allow you to reach consumers in industries or verticals such as Sports, Government & Politics, Entertainment, Mobile App Installs, Technology, Travel & Leisure; you can target them with parameters such as: Content, Geographic, Demographic, Frequency, Behavioral (Armchair Athletes, Bulls and Bears, Lookers and Bookers, Early Adopters, Tire Kickers). Sections: News, Money, Sports, Life, Tech, Weather, Travel.

They are headquartered at Mc Lean, VA, United States, and have 62 advertising & marketing contacts listed on Thalamus. According to their Ads.txt, USA Today inventory partners include: telaria.com, tremorhub.com, smaato.com, advertising.com, indexexchange.com, contextweb.com, smartadserver.com, beachfront.com, admanmedia.com, yahoo.com, sonobi.com, spotxchange.com, spotx.tv, facebook.com, adtech.com, yieldmo.com, triplelift.com, google.com, pubmatic.com, appnexus.com, consumable.com, conversantmedia.com, aol.com, rhythmone.com, freewheel.tv, rubiconproject.com, openx.com, supply.colossusssp.com, trustx.org, juicenectar.com, districtm.io, aps.amazon.com, aolcloud.net, criteo.com, kargo.com, www.yumenetworks.com, teads.tv, emxdgt.com, improvedigital.com, video.unrulymedia.com, t.brand-server.com, taboola.com, sovrn.com, lijit.com, liveintent.com, media.net, carambo.la, subdomain=puzzles.usatoday.com, subdomain=games.usatoday.com, subdomain=bearswire.usatoday.com, subdomain=bengalswire.usatoday.com, subdomain=billswire.usatoday.com, subdomain=broncoswire.usatoday.com, subdomain=brownswire.usatoday.com, subdomain=bucswire.usatoday.com, subdomain=cardswire.usatoday.com, subdomain=chargerswire.usatoday.com, subdomain=chiefswire.usatoday.com, subdomain=coltswire.usatoday.com, subdomain=cowboyswire.usatoday.com, subdomain=dolphinswire.usatoday.com, subdomain=giantswire.usatoday.com, subdomain=jaguarswire.usatoday.com, subdomain=jetswire.usatoday.com, subdomain=lionswire.usatoday.com, subdomain=ninerswire.usatoday.com, subdomain=packerswire.usatoday.com, subdomain=pantherswire.usatoday.com, subdomain=patriotswire.usatoday.com, subdomain=raiderswire.usatoday.com, subdomain=ravenswire.usatoday.com, subdomain=redskinswire.usatoday.com, subdomain=saintswire.usatoday.com, subdomain=seahawkswire.usatoday.com, subdomain=steelerswire.usatoday.com, subdomain=texanswire.usatoday.com, subdomain=theeagleswire.usatoday.com, subdomain=thefalconswire.usatoday.com, subdomain=theramswire.usatoday.com, subdomain=titanswire.usatoday.com, subdomain=vikingswire.usatoday.com, subdomain=lonzowire.usatoday.com, subdomain=draftwire.usatoday.com, subdomain=ftw.usatoday.com, subdomain=sportswire.usatoday.com, subdomain=touchdownwire.usatoday.com, subdomain=sports.usatoday.com, subdomain=admeter.usatoday.com, subdomain=fanindex.usatoday.com, subdomain=nascarfanindex.usatoday.com, subdomain=trainingjunkie.usatoday.com, subdomain=traveltips.usatoday.com, subdomain=wolverineswire.usatoday.com, subdomain=ugawire.usatoday.com, subdomain=celticswire.usatoday.com, subdomain=warriorswire.usatoday.com, subdomain=sportsbookwire.usatoday.com, subdomain=volswire.usatoday.com, subdomain=lebronwire.usatoday.com, subdomain=buckeyeswire.usatoday.com, subdomain=therookiewire.usatoday.com, subdomain=sixerswire.usatoday.com, subdomain=mmajunkie.usatoday.com, nativo.com, subdomain=sports.thestarpress.com.

USA Today works with Advertising technology companies such as Rubicon Project, Mediaplex, Conversant, DoubleVerify, Visual Revenue, Yahoo Publisher Network, Neustar AdAdvisor, eXelate, DemDex, PointRoll, AudienceScience, DoubleClick.Net, Google Adsense, Yield Manager, Google Publisher Tag, BounceX, Pubmatic, Criteo, Drawbridge, Taboola, ADTECH, Sonobi, BlueKai DMP, BlueKai, Polar, Sourcepoint, Facebook Custom Audiences, The Trade Desk, Aggregate Knowledge, YieldBot, Centro, Nativo, Twitter Ads, Criteo Publisher Marketplace, Index Exchange, TripleLift, Amazon Ad System, Amazon Associates, AppNexus, RhythmOne, ContextWeb, IponWeb BidSwitch, Adify, Integral Ad Science, Tapad, Rocket Fuel, Adblade, AdBlade Embed, Prebid, Ads.txt, Google Direct, OpenX Direct, DistrictM Direct, AppNexus Reseller, RubiconProject Direct, AOL Direct, Criteo Direct, PubMatic Direct, Sonobi Direct, YieldBot Direct, Tremor Video Direct, Kargo Direct, AppNexus Direct, FreeWheel Direct, Triple Lift Direct, Teads Direct, ORC International Direct, Google Reseller, Tremor Video Reseller, SpotXChange Reseller, AOL Reseller, Taboola Direct, Smaato Reseller, OpenX Reseller, SpotXChange Direct, GumGum Direct, ShareThrough Direct, Connatix Direct, Yieldmo Direct, ContextWeb Reseller, RhythmOne Direct, LKQD Reseller, SmartAdServer Reseller, FreeWheel Reseller, PubMatic Reseller, Carambola Direct, Lijit Reseller, RubiconProject Reseller, DistrictM Reseller, Criteo Reseller, SmartAdServer Direct, Improve Digital Direct, Improve Digital Reseller, Synacor Reseller, Synacor Direct, Adobe Audience Manager Sync, Teads, Beeswax, Turn, SiteScout, Prezna, Media Innovation Group, Adhigh, GetIntent, Connexity, IndexExchange Direct, IndexExchange Reseller, 33 Across Reseller, Amazon Direct, Simpli.fi, Eyeota, Flashtalking, Exponential Direct, Sovrn Direct, Kargo Reseller, Smaato Direct, TrustX Direct, Movable Ink, SkimLinks, BidTheatre, Improve Digital, Burst Media, Advertising.com, RhythmOne Reseller, SpotXchange, Bidtellect, Media.net, Openads/OpenX, Semasio, Google Inteactive Media Ads, Adform, GumGum, AdGear, Tribal Fusion, Geniee, Header Tag by Index Exchange, 33 Across Direct, Lijit Direct, Atlas, Research Now, Yahoo Ad Sync, Taboola Sponsored Links, IRIS.TV, Perfect Market, Right Media, Sonobi Reseller, Ad Tech Japan AOL, Yahoo Small Business, AppNexus Segment Pixel, Magnetic, AcuityAds, Dstillery, 161Media, LiveIntent Direct, Beachfront Direct, SpringServe Direct, Google AdSense Integrator, AdStanding, Beachfront Reseller, Cedato Reseller, SpringServe Reseller, Sekindo, Facebook Reseller, Google Remarketing, AdTheorent, eyeReturn, RUN Ads, Avocet, Innovid, Converstand Media Direct, adingo, MicroAd, AdMatrix, RadiumOne, Proclivity, DoubleClick Bid Manager, Sociomantic, DynAdmic, Consumable Direct, Chocolate Reseller, adtelligent Reseller, Optimatic Reseller, Thrive Reseller, Undertone Direct, AerServ Direct, Vuble Reseller, JUICE Mobile Direct, Media.net Direct, Zedo Direct, RTK Direct, Telaria Reseller, RTK, DistrictM, StackAdapt, Blis, BlockAdBlock.