TripAdvisor, the world's largest travel site**, enables travelers to unleash the full potential of every trip. With over 570 million reviews and opinions covering the world's largest selection of travel listings worldwide -- covering 7.3 million accommodations, airlines, attractions, and restaurants -- TripAdvisor provides travelers with the wisdom of the crowds to help them decide where to stay, how to fly, what to do and where to eat. TripAdvisor also compares prices from more than 200 hotel booking sites so travelers can find the lowest price on the hotel that's right for them. TripAdvisor-branded sites are available in 49 markets, and are home to the world's largest travel community of 455 million average monthly unique visitors*, all looking to get the most out of every trip. TripAdvisor: Know better. Book better. Go better.
TripAdvisor, Inc. (NASDAQ: TRIP), through its subsidiaries, manages and operates websites under 20 other travel media brands:
www.airfarewatchdog.com, www.bookingbuddy.com, www.citymaps.com, www.cruisecritic.com, www.familyvacationcritic.com, www.flipkey.com, www.thefork.com (including www.lafourchette.com, www.eltenedor.com, www.iens.nl and www.dimmi.com.au), www.gateguru.com, www.holidaylettings.co.uk, www.holidaywatchdog.com, www.housetrip.com, www.jetsetter.com, www.niumba.com, www.onetime.com, www.oyster.com, www.seatguru.com, www.smartertravel.com, www.tingo.com, www.vacationhomerentals.com and www.viator.com.
*Source: TripAdvisor log files, average monthly unique visitors, Q3 2017
**Source: comScore Media Metrix for TripAdvisor Sites, worldwide, July 2017
Company Name:


TripAdvisor

(View Trends)

Headquarters: (View Map)

Needham, MA, United States

Office Locations:

HQ: Newton.

1,000 - 5,000 employees
Capabilities
Desktop Display

Email

Native

Social

Desktop Video

Social

Desktop Display

Mobile Display
Desktop Display, Email, Native, Social, Desktop Video, Social, Desktop Display, Mobile Display

Mobile App Publisher, Web Publisher

Headline:


Read Reviews, Compare Prices & Book

Self / Managed Service:


Managed Service
Industries


Travel & Leisure

Key Differentiator


TripAdvisor? is the world's largest travel site*, enabling travellers to know better, book better and go better to get the most out of their travel experience. TripAdvisor offers advice from millions of travelers around the world, a wealth of relevant travel content from our community and seasoned travel experts and the largest selection of places to stay at the best prices as well as unforgettable things to do and places to eat to make your trip the very best it can be. TripAdvisor branded sites make up the largest travel community in the world, reaching 340 million unique monthly visitors**, and more than 350 million reviews and opinions covering more than 6.5 million accommodations, restaurants and attractions. The sites operate in 48 countries worldwide. TripAdvisor draws a diverse international audience with a common passion for travel. Whether adventurous explorers, business travelers or couples looking for a romantic honeymoon spot, our audience returns to TripAdvisor time and time again to research and share their experiences with reviews, photos, opinions, and more. With 230+ new contributions every minute and over 350 million reviews and opinions, TripAdvisor is the world's most trusted place for travel advice.

Owned / Operated Properties


airfarewatchdog.com, bookingbuddy.com, smartertravel.com

Targeting


Destination Content (City, State, Country, Island), Domain, Behavioral

Approved 3rd Party Ad Serving / Rich Media Vendors


Sizmek - http://www.sizmek.com
PERSON
ROLE
CONTACT INFO & EMAIL
ACTIONS
182129 Global Rank
37388 United States
1.29 M Estimated Visits
Traffic Sources
Direct

64.59%

Search

25.60%

Referrals

8.65%

Social

0.73%

Mail

0.44%

Display

0.00%
Powered by
Global Rank 225 6
Links In Count 57,273 1,450
United States Rank
96
7
United States Page Views
56.8%
1.4%
Mobile App Data
MixRank is the most comprehensive database of mobile apps, developers, SDKs, technologies, services, and integrations.
Learn more.
10 SDKs
981 Total reviews
App Url: https://itunes.apple.com/app/tripadvisor/id480066121
App Support: http://www.tripadvisor.com/help/features#c9
Genre: Travel
Bundle ID: com.tripadvisor.cityguides
App Size: 49.4 M
Version: 4.6.7
Release Date: November 18th, 2011
Update Date: June 1st, 2015
Description:
Traveling somewhere? Get this FREE city guide with the restaurants, attractions, hotels and reviews you love from TripAdvisor, stored in the app -- no data roaming charges!
Key reasons millions of travelers love this app:
FREE
Need we say more? Download the app now, there's absolutely no risk, and we're sure you'll love it!
WORKS OFFLINE
There is no need for a live data connection while using this app, as everything is stored on your phone, after you do an initial update. This means you won't be charged for expensive data roaming, and the app is super fast to use. You can update user reviews periodically when you are on WiFi.
RESTAURANTS, ATTRACTIONS, HOTELS
All places that are listed on TripAdvisor.com in this city are included in the app.
THOUSANDS OF USER REVIEWS
TripAdvisor's community of millions of worldwide travelers ensures that content is fresh, plentiful and honest. With over 50 million reviews and thousands more added daily, City Guides offer the best and most recent content.
CREATE YOUR OWN TRIP JOURNAL
Want to remember the places you visit? It is now easy to do this with TripAdvisor City Guides. ?Simply Check In, take a photo and add a note for each location, and your journal and travel album will be created for you automatically. ?You can share it with friends and family on Facebook, or just use it to remember your trip. ?And, you can even Check In while you are offline and share later when you are online.
SELF-GUIDED TOURS
TripAdvisor members and destination experts have handpicked the best itineraries in the city for you, enabling you to explore interesting neighborhoods, famous landmarks and hidden gems. Using the phone's GPS, you can follow along and read about the interesting sights along the route.
POWERFUL YET EASY TO USE
Searching for pizza around Times Square? Coffee near the Eiffel Tower? Or do you just want to find a highly recommended place near you? With this app you can easily search any way you want, and find exactly what's best for you and your travel companions.
POINT ME THERE
Once you have selected a restaurant or attraction, this app will guide you there using the fun & useful "Point Me There" screen, which uses the phone's GPS and Compass.
CITY FACTS
Written by TripAdvisor members and edited by professionals, City Facts articles provide helpful information for when you plan your trip, such as when to go, how to get around in the city, what neighborhoods to visit, etc.
GPS-BASED
This app leverages the GPS in the phone to show you the best restaurant, attractions etc nearby. The app also uses the compass to guide you to a place once you select it
AVAILABLE CITIES
North America
-Atlanta
-Austin
-Boston
-Chicago
-Fort Lauderdale
-Hawaii
-Houston
-Las Vegas
-Los Angeles
-Mexico City
-Miami and Miami Beach
-Montreal
-Nashville
-New Orleans
-New York City
-Orlando
-Philadelphia
-Playa del Carmen
-Portland
-San Antonio
-San Diego
-San Francisco
-Seattle
-Toronto
-Vancouver
-Washington, DC
South America
-Belo Horizonte
-Brasilia
-Buenos Aires
-Bogota
-Cuiabá
-Curitiba
-Fortaleza
-Manaus
-Natal
-Panama City and Panama City Beach
-Porto Alegre
-Recife
-Rio de Janeiro
-Salvador
-Santiago
-Sao Paulo
Europe
-Aarhus
-Amsterdam
-Athens
-Barcelona
-Berlin
-Birmingham
-Brussels
-Budapest
-Copenhagen
-Dublin
-Edinburgh
-Florence
-Frankfurt
-Helsinki
-Istanbul
-Lisbon
-London
-Madrid
-Manchester
-Milan
-Moscow
-Munich
-Oslo
-Paris
-Prague
-Rome
-St. Petersburg
-Seville
-Stockholm
-Venice
-Vienna
Asia/Australia
-Bangkok
-Beijing
-Hong Kong
-Jakarta
-Kuala Lumpur
-Kyoto
-Melbourne
-Mumbai (Bombay)
-New Delhi
-Seoul
-Shanghai
-Singapore
-Sydney
-Taipei
-Tokyo
Middle East and Africa
-Cape Town
-Dubai
-Marrakech
-Tel Aviv
App keeps crashing
I'd love to use the city guide for Paris, but the app keeps closing by itself.
Update this app!! Stop the crashes.
I have used this app for years, but the newest update has the app crashing constantly. It is useless in its current state. Rating will be changed once the app is stable.
Not working!!
I'm a long time Trip Advisor contributor and love the standard app. I downloaded the offline city guide for a recent trip to Boston. Downloaded the Boston specific info before we left. Upon arrival I opened the app and it says "syncing your trip" then it fails and closes the app? Deleted the app and reinstalled it and still the same. So I went back to the original app. Too bad, looked like it had some nice features.
Wildly unreliable for Bangkok restaurants, but what isn't?
TripAdvisor is very helpful for finding possible choices, but a) failed restaurants live on in the listings long after they go out of business, and b) God himself couldn't find a way to standardize ratings submitted by an always-varying mix of homesick tourists, Thai connoisseurs, expat foodies, and kids excited by the idea of having their opinions become Official Ratings before they can legally order a beer. After 50 years in Thailand I use TA often to turn up new possibilities, but only rarely figure it gives me a good idea what I'll get to eat. If I need to be sure I'll eat well, I compare reviews from Thailand-based sites; when I'm willing to risk a nasty surprise, I go with TA.
Awesome information not so awesome app
I love these city information guides. The information is five star worthy. The bugginess of the app is not. I would love to change it to five stars if this app would stop crashing always. Please fix!
Problem
Can anyone help I can't update content so my app won't work and I can't access my saves
Bolts
Bolts is a collection of low-level libraries designed to make developing mobile apps easier.
Crashlytics
The most powerful, yet lightest weight crash reporting solution for iOS and Android developers. | Crashlytics
MBProgressHUD
An iOS activity indicator view.
AFNetworking
AFNetworking is a networking library for iOS and Mac OS X. It's built on top of the Foundation URL Loading System, extending the powerful high-level networking abstractions built into Cocoa. It has a modular architecture with well-designed, feature-rich APIs that are a joy to use.
ASIHTTPRequest
Easy to use CFNetwork wrapper for HTTP requests, Objective-C, Mac OS X and iPhone.
Facebook
The iOS SDK provides Facebook Platform support for iOS apps.
FMDB
A Cocoa / Objective-C wrapper around SQLite.
Google Analytics
GoogleAnalytics for iOS SDK.
SBJson for Objective-C
Chunk-based JSON parser for Objective-C.
SDWebImage
Asynchronous image downloader with cache support with an UIImageView category.
Native

40.55%

Standard

59.38%

Direct

0.07%
Longest Running Ad
Dates Active
Aug 08, 2018 to Aug 06, 2020
Dates Active
Dec 15, 2019 to Sep 08, 2020
Dates Active
Aug 05, 2020 to Sep 08, 2020
Dates Active
Apr 08, 2020 to Jun 30, 2020
Dates Active
Apr 06, 2020 to Apr 21, 2020
Dates Active
Jul 03, 2020 to Oct 03, 2020
Dates Active
Jun 01, 2020 to Jul 29, 2020
Dates Active
Nov 30, 2019 to Oct 03, 2020
Dates Active
Jun 01, 2020 to Jul 28, 2020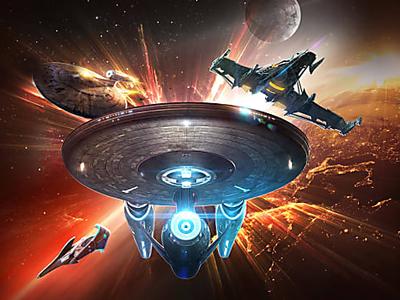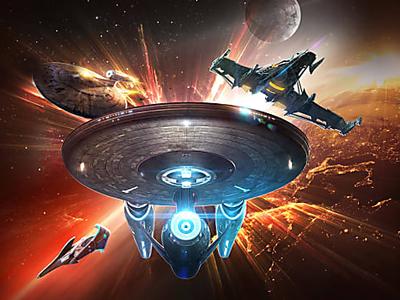 Dates Active
Nov 01, 2019 to Aug 17, 2020
Dates Active
May 26, 2020 to Aug 01, 2020
Ad Exchange
Type
Publisher ID
Certification ID
aps.amazon.com
direct
3940
google.com
direct
pub-3284748043784390
f08c47fec0942fa0
indexexchange.com
direct
187955
indexexchange.com
direct
190938
liveintent.com
direct
20008
media.net
direct
8cu433b3p
media.net
direct
8cu1bkne6
openx.com
direct
539821165
6a698e2ec38604c6
rubiconproject.com
direct
13406
0bfd66d529a55807
rubiconproject.com
direct
21344
0bfd66d529a55807
pubmatic.com
direct
158699
5d62403b186f2ace
TripAdvisor advertising reaches 116M visitors across desktop and mobile web, in countries such as United States, Poland, Thailand, Germany, United Kingdom. Pricing models they offer are CPM on channels such as Display, Email, Native, Social, Video, Social, Display, Mobile Advertising on TripAdvisor will allow you to reach consumers in industries or verticals such as Travel & Leisure; you can target them with parameters such as: Destination Content (City, State, Country, Island), Domain, Behavioral.

They are headquartered at Needham, MA, United States, and have 689 advertising & marketing contacts listed on Thalamus. According to their Ads.txt, TripAdvisor inventory partners include: aps.amazon.com, google.com, indexexchange.com, liveintent.com, media.net, openx.com, rubiconproject.com, pubmatic.com, conversantmedia.com, aol.com, yahoo.com, outbrain.com, appnexus.com, teads.tv, taboola.com, spotx.tv, spotxchange.com, advertising.com, contextweb.com, tremorhub.com, freewheel.tv, rhythmone.com, triplelift.com, districtm.io.

TripAdvisor works with Advertising technology companies such as Facebook Exchange FBX, Neustar AdAdvisor, Triggit, Google Adsense, Atlas, Criteo, Nanigans, Yield Manager, Adify, Pubmatic, AppNexus, ContextWeb, AdMeld, Index Exchange, Burst Media, Rubicon Project, Real Media Group, Open AdStream, Underdog Media, Cubics, Zedo, Travora Media, Collective Media, Adblade, Improve Digital, DoubleVerify, Mediaplex, Conversant, DoubleClick.Net, Specific Media, Google Publisher Tag, Twitter Ads, Facebook Custom Audiences, Turn, BlueKai DMP, Google AdSense Custom Search Ads, Google Direct, Ads.txt, Crosswise, Drawbridge, Tapad, Criteo OneTag, Openads/OpenX, Google Remarketing, DoubleClick Bid Manager, Intent Media, OpenX Direct, iSpot.tv, LiveIntent Direct, IndexExchange Direct, Google AdSense Integrator, RTB House, Right Media, Sojern, Arrivalist, Clicktripz, Media.net Direct, The Trade Desk, Advertising.com.