SuperSport produces and broadcasts local and international sport for pay TV subscribers.
Its headquarters are in South Africa, but it additionally broadcasts to 54 countries in sub-Saharan Africa, including adjacent islands. SuperSport's involvement extends to investment in a number of African football leagues and teams, making SuperSport the premium sports broadcaster on the continent.
Company Name:


Super Sport

(View Trends)

Headquarters: (View Map)

Randburg, NA - South Africa, South Africa

500 - 1,000 employees
Capabilities
Desktop Display

Mobile Display

Email

Social
Desktop Display, Mobile Display, Email, Social

Headline:


Publisher: Supersprot
Key Differentiator


SuperSport's enthusiastic team of presenters pride themselves on being experts in their fields and constantly work towards bettering their sporting general knowledge to give them the edge in the industry. Take a look at this page for interesting personal information on the team that makes up the face of SuperSport.
PERSON
ROLE
CONTACT INFO & EMAIL
ACTIONS
31398 Global Rank
248 South Africa
1.89 M Estimated Visits
Traffic Sources
Direct

56.14%

Search

36.70%

Social

4.16%

Mail

1.90%

Referrals

0.99%

Display

0.11%
Powered by
Global Rank 7,075 271
Links In Count 794 137
South Africa Rank
50
6
South Africa Page Views
79.3%
12.9%
Mobile App Data
MixRank is the most comprehensive database of mobile apps, developers, SDKs, technologies, services, and integrations.
Learn more.
5 K Downloads
10 SDKs
4.27 Avg. Rating
10 Total reviews
App Url: https://play.google.com/store/apps/details?id=rs.supersport
App Support: http://www.supersport.rs
Genre: sports
Bundle ID: rs.supersport
App Size: 1.58 M
Version: 2
Release Date: September 25th, 2014
Update Date: September 25th, 2014
Description:
Sve o sportu na jednom mestu. Najva?nija sportska de?avanja, pra?enje va?nijih sportskih doga?aja u?ivo, vesti iz minuta u minut, analize, rezultati, izve?taji, kriti?ki osvrti, kolumne poznatih o sportu, predlozi za kla?enje...

Supersport je najmla?i me?u sportskim portalima u regionu, a pretenduje da se za kratko vreme pozicionira me?u najbolje, posebno sa ovom unapre?enom android verzijom.
Android API
All APIs for communicating with the Android system.
Google Authorization
Google Play services offers a standard authorization flow for all Google APIs and all components of Google Play services. In addition, you can leverage the authorization portion of the Google Play services SDK to gain authorization to services that are not yet supported in the Google Play services platform by using the access token to manually make API requests or using a client library provided by the service provider.
Google Cloud Messaging
Google Cloud Messaging for Android (GCM) is a service that allows you to send data from your server to your users' Android-powered device, and also to receive messages from devices on the same connection. The GCM service handles all aspects of queueing of messages and delivery to the target Android application running on the target device. GCM is completely free no matter how big your messaging needs are, and there are no quotas.
Google Play AppState
A software library that allows for retrieving application state information.
Google Play Game Services
Make your games social with Google Play game services. Add achievements, leaderboards, real-time multiplayer, and other popular features using the Google Play game services SDK. Let players sign in using their Google+ identities and share their gaming experience with friends. Visit developers.google.com/games/services for more information about integrating game services into your app.
Google Play Location APIs
The location APIs make it easy for you to build location-aware applications, without needing to focus on the details of the underlying location technology. They also let you minimize power consumption by using all of the capabilities of the device hardware.
Google Play Maps
Allow your users explore the world with rich maps provided by Google. Identify locations with custom markers, augment the map data with image overlays, embed one or more maps as fragments, and much more.
Google Play Services
Google Play Services give your apps more features to attract users on a wider range of devices. With Google Play services, your app can take advantage of the latest, Google-powered features such as Maps, Google+, and more, with automatic platform updates distributed as an APK through the Google Play store. This makes it faster for your users to receive updates and easier for you to integrate the newest that Google has to offer.
Google Plus
The Google+ platform for Android lets you authenticate a user with the same credentials they use on Google every day. Once a user signs in with Google, you can create more engaging experiences and drive usage of your app.
Native

0.00%

Standard

98.06%

Direct

1.94%
Longest Running Ad
Dates Active
Aug 06, 2018 to Aug 04, 2020
Dates Active
Apr 01, 2020 to Jul 31, 2020
Dates Active
Feb 28, 2020 to Jul 15, 2020
Dates Active
Apr 01, 2020 to Jul 31, 2020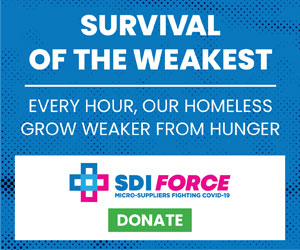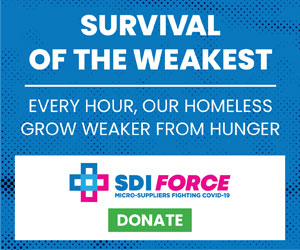 Dates Active
Apr 30, 2020 to May 31, 2020
Dates Active
Apr 16, 2020 to Apr 30, 2020
Super Sport advertising reaches 1.89M visitors across desktop and mobile web, in countries such as South Africa, United Kingdom. Pricing models they offer are CPM, CPV, flat_rate on channels such as Display, Mobile, Email, Social Advertising on Super Sport will allow you to reach consumers in industries or verticals such as .

They are headquartered at Randburg, NA - South Africa, South Africa, and have 2 advertising & marketing contacts listed on Thalamus. According to their Ads.txt, Super Sport inventory partners include: google.com.

Super Sport works with Advertising technology companies such as The Trade Desk, Connexity, Chango, Google Publisher Tag, Videology, SiteScout, Rocket Fuel, Brandscreen, AppNexus, Mediaplex, Conversant, PointRoll, Evidon, Atlas, Google Adsense, X Plus One, DoubleClick.Net, Aggregate Knowledge, AudienceScience, Yahoo Small Business, Advertising.com, Adap.TV, Flashtalking, Openads/OpenX, IponWeb BidSwitch, Magnetic, DoubleClick Bid Manager, Google Adsense Asynchronous, Twitter Ads, Facebook Custom Audiences, Adconion, DoubleVerify, Teads, Pubmatic, Rubicon Project, Media Innovation Group, AppNexus Segment Pixel, NuggAd, Criteo, BlueKai DMP, BlueKai, Walmart, Infolinks, Yahoo Ad Sync, cXense, Google Direct, Ads.txt, OpenX Direct, AppNexus Direct, IndexExchange Direct, Tapad, Simpli.fi, GetIntent, Adhigh, Index Exchange, Beeswax, Google AdSense Integrator, Integral Ad Science, DynAdmic, BannerFlow, Google Floodlight Counter, Burst Media, TripleLift, Turn, Eye View Digital, Blis.