Capabilities
Desktop Display

Mobile Display

Email

Social
Desktop Display, Mobile Display, Email, Social

Headline:


Publisher: Saudi Gazette
Owned / Operated Properties


saudigazette.com.sa
PERSON
ROLE
CONTACT INFO & EMAIL
ACTIONS
0 Global Rank
1441723
471 Estimated Visits
Powered by
Native

48.64%

Standard

50.87%

Direct

0.49%
Longest Running Ad
Dates Active
Aug 04, 2018 to Aug 02, 2020
Dates Active
Oct 03, 2018 to Jul 07, 2020
Dates Active
Oct 03, 2018 to Jul 07, 2020
Dates Active
Oct 03, 2018 to Jul 07, 2020
Dates Active
Oct 03, 2018 to Jul 03, 2020
Dates Active
Oct 14, 2018 to Jul 03, 2020
Dates Active
Jun 21, 2020 to Sep 01, 2020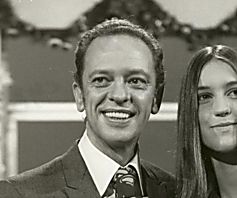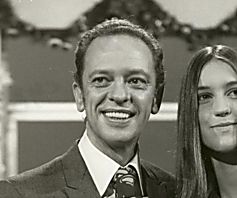 Dates Active
Jun 21, 2020 to Aug 28, 2020
Dates Active
Jul 06, 2020 to Aug 17, 2020
Dates Active
Jun 21, 2020 to Sep 01, 2020
Dates Active
Jun 25, 2020 to Aug 30, 2020
Ad Exchange
Type
Publisher ID
Certification ID
google.com
direct
pub-7304772591375815
f08c47fec0942fa0
google.com
reseller
27367402
f08c47fec0942fa0
teads.tv
direct
8122
15a9c44f6d26cbe1
google.com
reseller
pub-3992393056167515
f08c47fec0942fa0
appnexus.com
reseller
8847
google.com
reseller
pub-9611340043830472
f08c47fec0942fa0
freewheel.tv
reseller
687522
freewheel.tv
reseller
687538
google.com
direct
pub-1558798471271182
f08c47fec0942fa0
google.com
direct
pub-9392826248043988
f08c47fec0942fa0
indexexchange.com
reseller
187558
Saudi Gazette advertising reaches 3.19M visitors across desktop and mobile web, in countries such as Saudi Arabia, United States, India, United Arab Emirates, Pakistan. Pricing models they offer are CPM on channels such as Display, Mobile, Email, Social Advertising on Saudi Gazette will allow you to reach consumers in industries or verticals such as .

They are headquartered at Jeddah, Makkah, Saudi Arabia, and have 1 advertising & marketing contacts listed on Thalamus. According to their Ads.txt, Saudi Gazette inventory partners include: google.com, teads.tv, appnexus.com, freewheel.tv, indexexchange.com, rubiconproject.com.

Saudi Gazette works with Advertising technology companies such as Google Publisher Tag, DoubleClick.Net, Omnitag.