Capabilities
Linear TV

Desktop Display

Desktop Video

Mobile Display

Email

Social
Linear TV, Desktop Display, Desktop Video, Mobile Display, Email, Social

Headline:


Latest Bangla News, Infotainment, Online & Live Tv

Self / Managed Service:


Managed Service
Industries


Automotive, Clothing & Fashion, Education, Entertainment, Government & Politics, Health & Beauty, Technology, Travel & Leisure

Key Differentiator


NTV (International Television Channel Ltd.) is the most popular Bengali language TV channel in Bangladesh that offers unbiased & comprehensive news and entertainment programs. NTV launches their online news portal NTVBD.COM which is among the country's leaders in online news, films, dramas, videos, pictures, educations, and infotainment programs delivery. NTVBD.COM features the latest multimedia technologies, from live video streaming to audio packages to searchable archives of news features and background information. The site is updated continuously throughout the day. NTV offers diverse mix of programs such as news bulletins, current affairs, talk shows, soap operas, educational, religious, politics related programs, drama, movie, reality shows and other entertainment programs. NTV delivers its news and entertainment programs across all platforms: TV, Internet and Mobile (including apps) NTV also broadcasts its programs in UK, USA, Canada, Some parts of Europe, Middle East, and beyond.
PERSON
ROLE
CONTACT INFO & EMAIL
ACTIONS
40346 Global Rank
102
2.47 M Estimated Visits
Traffic Sources
Search

35.54%

Social

34.43%

Direct

27.14%

Referrals

2.47%

Mail

0.43%

Display

0.00%
Powered by
Global Rank 4,545 76
Links In Count 1,249 25
Bangladesh Rank
23
2
Bangladesh Page Views
89.9%
0.7%
Native

39.05%

Standard

54.65%

Direct

6.31%
Longest Running Ad
Dates Active
Aug 08, 2018 to Aug 06, 2020
Dates Active
Oct 18, 2019 to Oct 03, 2020
Dates Active
Oct 19, 2019 to Oct 03, 2020
Dates Active
Feb 04, 2020 to Oct 03, 2020
Dates Active
Feb 04, 2020 to Oct 03, 2020
Dates Active
Feb 04, 2020 to Oct 03, 2020
Dates Active
Dec 08, 2019 to Oct 01, 2020
Dates Active
Mar 09, 2020 to Sep 20, 2020
Dates Active
Dec 11, 2019 to Oct 02, 2020
Dates Active
Dec 08, 2019 to Sep 30, 2020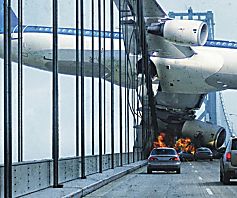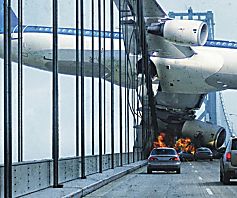 Dates Active
Mar 31, 2020 to Aug 03, 2020
Ad Exchange
Type
Publisher ID
Certification ID
google.com
direct
pub-2048928514082800
f08c47fec0942fa0
taboola.com
direct
1099901
c228e6794e811952
taboola.com
reseller
1099901
c228e6794e811952
spotxchange.com
reseller
71451
advertising.com
reseller
8603
pubmatic.com
reseller
156307
5d62403b186f2ace
appnexus.com
reseller
3364
indexexchange.com
reseller
183756
contextweb.com
reseller
560382
tremorhub.com
reseller
z87wm
1a4e959a1b50034a
NTV advertising reaches 2.47M visitors across desktop and mobile web, in countries such as United States, United Kingdom, United Arab Emirates, Qatar, Bangladesh. Pricing models they offer are CPM on channels such as Linear TV, Display, Video, Mobile, Email, Social Advertising on NTV will allow you to reach consumers in industries or verticals such as Automotive, Travel & Leisure, Technology, Government & Politics, Education, Entertainment, Clothing & Fashion, Health & Beauty.

They are headquartered at Dhaka, Bangladesh, and have 1 advertising & marketing contacts listed on Thalamus. According to their Ads.txt, NTV inventory partners include: google.com, taboola.com, spotx.tv, spotxchange.com, advertising.com, pubmatic.com, appnexus.com, indexexchange.com, contextweb.com, tremorhub.com, rubiconproject.com, fyber.com, adtech.com, openx.com, sovrn.com, lijit.com, adspruce.com, freewheel.tv, aol.com, rhythmone.com, smartadserver.com, beachfront.com, admanmedia.com, facebook.com.

NTV works with Advertising technology companies such as Google Publisher Tag, DoubleClick.Net, Openads/OpenX, ContextWeb, Facebook Custom Audiences, H12 Media, LiveRail, Chango, Facebook Exchange FBX, Adify, AppNexus, The Trade Desk, Yahoo Small Business, Turn, Pubmatic, Metrigo, Rubicon Project, SiteScout, Rocket Fuel, SpotXchange, Index Exchange, Criteo, ADTECH, AcuityAds, Advertising.com, Eq Ads, Adap.TV, IponWeb BidSwitch, Q1Media, Digilant, Google Adsense Asynchronous, Google Adsense, BlueKai, RealVu, MyBuys, Twitter Ads, Neustar AdAdvisor, Aggregate Knowledge, Tapad, Jumptap, AOL-Time Warner Online Advertising, DemDex, Experian, Dstillery, eyeReturn, Connexity, Videology, AdGear, Improve Digital, Magnetic, BlueKai DMP, AppNexus Segment Pixel, DoubleVerify, AudienceScience, MyBuys MyAds, Simpli.fi, Crosswise, Evidon, RadiumOne, LucidMedia, Upfront Digital Media, Drawbridge, BrightRoll, DoubleClick Bid Manager, Specific Media, VINDICO, cXense, Flashtalking, Teads, Atlas, StickyAds TV, Imonomy, eXelate, AdRoll, BidTheatre, Admized, Adconion, AlephD, Datonics, Media Innovation Group, Integral Ad Science, Tribal Fusion, Adobe Audience Manager Sync, Yahoo Ad Sync, Ad Tech Japan AOL, Media.net, VigLink, Taboola, Mediaplex, Fyber Reseller, Google Direct, OpenX Reseller, ContextWeb Reseller, AppNexus Reseller, Ads.txt, Taboola Direct, SpotXChange Reseller, PubMatic Reseller, Sovrn Reseller, Tremor Video Reseller, Taboola Reseller, Google Reseller, RubiconProject Reseller, AOL Reseller, Lijit Reseller, Trueffect, IndexExchange Reseller, Adblade, AdBlade Embed, AOL Direct, Walmart, Bidtellect, Burst Media, FreeWheel Reseller, Admixer, Google AdSense Integrator, Vidible, Google Inteactive Media Ads, GetIntent, Adhigh, RhythmOne, Amazon Direct, DistrictM Reseller, RhythmOne Reseller, RubiconProject Direct, PubMatic Direct, AppNexus Direct, Sonobi Direct, OneTag Direct, Between Digital Direct, Sovrn Direct, Lijit Direct, GumGum Reseller, SmartAdServer Reseller, DistrictM Direct, Media.net Direct, RhythmOne Direct, Comet Cox Media Reseller, ORC International Direct, GumGum Direct, 33 Across Reseller, Bidtellect Reseller, Criteo Direct, LKQD Reseller, Outbrain Reseller, Outbrain Direct, Converstand Media Direct, 33 Across Direct, ORC International Reseller, Criteo Reseller, Gamoshi Reseller, SpringServe Direct, Beachfront Direct, CPMStar, Beeswax, RUN Ads, 161Media, Innovid, ShareThrough Direct, Connectad Direct, Adform Reseller, Beachfront Reseller, LKQD Direct, Lockerdome Direct, Admixer Reseller, GroundTruth Reseller, GumGum, AdMatrix.