Mediaite is an Online Publishing company located in New York, New York, United States.
Company Name:


Mediaite

(View Trends)

Headquarters: (View Map)

New York, NY, United States

Office Locations:

New York, New York United States

10 - 50 employees
Capabilities
Desktop Display

Email

Mobile Display

Social
Desktop Display, Email, Mobile Display, Social

Headline:


News & Opinion

Self / Managed Service:


Managed Service
Industries


Entertainment, Food & Beverage, Government & Politics, Sports

Key Differentiator


From TV green rooms to the corridors of the senate to the latest hashtag revolt, Mediaite.com is a trusted source on the intersection of politics and media across the political spectrum. Breaking news, analysis and opinions aplenty, we deliver it all with lightning quick speed. Mediaite is part of the Abrams Media Network.
PERSON
ROLE
CONTACT INFO & EMAIL
ACTIONS
8725 Global Rank
2085 United States
11 M Estimated Visits
Traffic Sources
Direct

53.90%

Referrals

23.72%

Social

11.38%

Search

9.97%

Mail

1.00%

Display

0.03%
Powered by
Global Rank 6,196 207
Links In Count 6,233 454
United States Rank
1,506
43
United States Page Views
88.0%
2.0%
Native

61.64%

Standard

38.05%

Direct

0.31%
Longest Running Ad
Dates Active
Aug 04, 2018 to Aug 02, 2020
Dates Active
Oct 03, 2018 to Jun 04, 2020
Dates Active
Oct 03, 2018 to Jun 03, 2020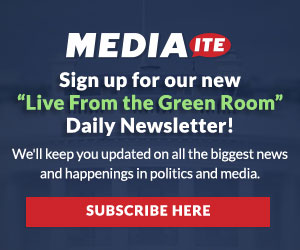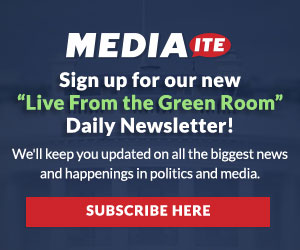 Dates Active
Oct 03, 2018 to Jun 04, 2020
Dates Active
Feb 26, 2020 to Sep 17, 2020
Dates Active
Aug 04, 2020 to Oct 01, 2020
Dates Active
Jun 26, 2020 to Sep 27, 2020
Dates Active
Apr 18, 2020 to Jul 20, 2020
Dates Active
Apr 23, 2020 to Jun 20, 2020
Dates Active
Mar 01, 2020 to May 02, 2020
Dates Active
Jun 21, 2020 to Sep 19, 2020
Ad Exchange
Type
Publisher ID
Certification ID
google.com
direct
pub-8501674430909082
f08c47fec0942fa0
google.com
reseller
pub-8501674430909082
f08c47fec0942fa0
sovrn.com
direct
214800
fafdf38b16bf6b2b
lijit.com
direct
214800
fafdf38b16bf6b2b
indexexchange.com
direct
182496
50b1c356f2c5c8fc
openx.com
direct
537143229
6a698e2ec38604c6
appnexus.com
direct
3561
f5ab79cb980f11d1
gumgum.com
direct
11685
ffdef49475d318a9
districtm.io
direct
100319
3fd707be9c4527c3
appnexus.com
reseller
1908
f5ab79cb980f11d1
Mediaite advertising reaches 11M visitors across desktop and mobile web, in countries such as United States, Canada, United Kingdom, United Arab Emirates, Australia. Pricing models they offer are CPM on channels such as Display, Email, Mobile, Social Advertising on Mediaite will allow you to reach consumers in industries or verticals such as Government & Politics, Food & Beverage, Entertainment, Sports.

They are headquartered at New York, NY, United States, and have 4 advertising & marketing contacts listed on Thalamus. According to their Ads.txt, Mediaite inventory partners include: google.com, sovrn.com, lijit.com, indexexchange.com, openx.com, appnexus.com, gumgum.com, districtm.io, sekindo.com, spotxchange.com, spotx.tv, advertising.com, improvedigital.com, pubmatic.com, triplelift.com, aps.amazon.com, rubiconproject.com, undertone.com, 33across.com, media.net, teads.tv, video.unrulymedia.com, oathprebid.com, yieldmo.com, freewheel.tv, lkqd.net, yahoo.com, themediagrid.com, telaria.com, tremorhub.com, adtech.com, sonobi.com, sharethrough.com, rhythmone.com, vdopia.com, chocolateplatform.com, kargo.com, cafemedia.com, aolcloud.net, contextweb.com, facebook.com, amazon-adsystem.com, nativo.com, vindicosuite.com, springserve.com, vhbx.co, revcontent.com, my6sense.com, engagebdr.com, synacor.com, nextmillennium.io, yldbt.com, coxmt.com, beachfront.com, conversantmedia.com, smartadserver.com, adform.com, outbrain.com, behave.com, adyoulike.com, onetag.com, taboola.com, lkqd.com.

Mediaite works with Advertising technology companies such as Media.net, Adconion, Resonate Insights, AOL-Time Warner Online Advertising, The Trade Desk, Mediaplex, LucidMedia, RealVu, Jetpack Digital, Facebook Exchange FBX, Aggregate Knowledge, MLN Advertising, RadiumOne, Sharethrough, SiteScout, Videology, Connexity, Specific Media, Atlas, DoubleVerify, X Plus One, Turn, BlueKai, Simpli.fi, Chango, Dstillery, Rocket Fuel, Brandscreen, ContextWeb, Pubmatic, Yield Manager, Rubicon Project, Accuen, Experian, Neustar AdAdvisor, SpotXchange, Adap.TV, Index Exchange, DemDex, Yahoo Publisher Network, Zedo, Conversant, Criteo, AdMeld, Advertising.com, Martini Media, Open AdStream, Evidon, Korrelate, Openads/OpenX, Media Innovation Group, AppNexus, eXelate, SkimLinks, DoubleClick.Net, Google Publisher Tag, Google Ad Partner Services, Google Adsense, Adify, PulsePoint, Halogen Media, Digilant, Segmint, Eq Ads, Centro, Burst Media, MyBuys, PointRoll, Clickbooth, Integral Ad Science, Bizo, Flite, Improve Digital, IponWeb BidSwitch, AdGear, AudienceScience, Drawbridge, ADTECH, Proclivity, Zenovia, Yahoo Small Business, NetSeer, Tapad, Tribal Fusion, LiveRail, Real Media Group, Upfront Digital Media, Commission Junction, Facebook Custom Audiences, Twitter Ads, Switch Ads, Collective Media, AcuityAds, MaxPoint Interactive, AppNexus Segment Pixel, 161Media, Spongecell, Undertone, Flashtalking, Adition, Triggit, eyeReturn, ZergNet, Adform, Jumptap, Taboola, Right Media, DoubleClick Bid Manager, Forensiq, VINDICO, BlueKai DMP, Magnetic, Teads, Appier, MyBuys MyAds, Vidible, RhythmOne, GumGum, BrightRoll, StickyAds TV, Falk Realtime, Yieldmo, RUN Ads, Prebid, Amazon Ad System, QVC, Amazon Associates, Marchex, Semasio, Impact, Nexage, Visible Measures, DynAdmic, Bidtellect, Sublime Skins, Eye View Digital, Nativo, Carambola, Google Remarketing, DistrictM Reseller, Amazon Direct, AOL Direct, Google Direct, OpenX Reseller, ContextWeb Reseller, AppNexus Reseller, Ads.txt, RubiconProject Direct, SpotXChange Reseller, PubMatic Reseller, FreeWheel Reseller, Teads Direct, Sovrn Reseller, Tremor Video Reseller, OpenX Direct, Google Reseller, Facebook Direct, AOL Reseller, Lijit Reseller, SpringServe Reseller, Amazon Reseller, LinkedIn Ads, Tremor Video Direct, SmartAdServer Reseller, LKQD Reseller, Beachfront Reseller, BrightRoll Reseller, RubiconProject Reseller, DistrictM, StackAdapt, TripleLift, Eyeota, Adobe Audience Manager Sync, Geniee, Yahoo Ad Sync, Beeswax, Adhigh, GetIntent, Clickagy, adingo, Smartclip, AdBlade Embed, Adblade, Sovrn, PulsePoint Reseller, Fyber Reseller, Adform Reseller, Cedato Reseller, RhythmOne Reseller, Videology Group Reseller, IndexExchange Reseller, AppNexus Direct, IndexExchange Direct, Criteo Publisher Marketplace, Infolinks, Walmart, BidTheatre, Google Inteactive Media Ads, Avocet, Sovrn Direct, Lijit Direct, Sonobi Direct, GumGum Direct, DistrictM Direct, ORC International Direct, Triple Lift Direct, Beachfront Direct, SpotXChange Direct, Connatix Direct, ShareThrough Direct, AdThrive, Sonobi, Improve Digital Reseller, FreeWheel Direct, RevContent, nToggle, Link Share, Arrivalist, Sekindo Direct, Research Now, Narrative, CogoCast, SpringServe Direct, StreamRail Reseller, StreamRail Direct, LKQD Direct, Taboola Sponsored Links, Flxone, PubMatic Direct, LoopMe Reseller, SmartAdServer Direct, ContextWeb Direct, 33 Across Direct, RhythmOne Direct, YieldBot Reseller, LoopMe Direct, Intimate Merger, Adbrain, Crosswise, Tail Target, NBC Universal, ClickCertain, Cedato Direct, Google AdSense Integrator, Cobalt Nitra, Retargetly, 33 Across Reseller, Comet Cox Media Reseller, MicroAd, EMX, AdMatrix, Taboola Reseller, ORC International Reseller, Sonobi Reseller, AdTheorent, Yieldmo Direct, Ad Tech Japan AOL, Delta Projects, Sociomantic, Polymorph Direct, Insticator Direct, Primis Direct, Media.net Direct, Undertone Direct, Revcontent Direct, adtelligent Reseller, Vuble Direct, Vuble Reseller, DeepIntent Reseller, Next Millenium Direct, ad.plus Direct, Somoaudience Direct, Mobile Ad Trading Direct, Aniview Reseller, AerServ Reseller, Chocolate Reseller, Chocolate Direct, Nativo Direct, Blis, Admedo, Spoutable, Widespace, Header Tag by Index Exchange, Infectious Media, Mobile Ad Trading, GumGum Reseller, Converstand Media Direct, Outbrain Direct, Yahoo Direct, The MediaGrid Direct, Telaria Reseller, Outbrain, Adelphic, Loopme, JustPremium, ZypMedia, AdStanding, Native Ads, adtelligent, LifeStreet Media, Vuble, Polymorph, SpringServe, PLAYGROUND XYZ, bRealtime, So-net Media, BidSwitch, Freebit Admind, Cinarra, Vhbx Reseller, Powerlinks, Yieldlab, Admixer, BounceX, Technorati Media, Ad Lightning, Telaria Direct, Consumable Direct, Kargo Direct, AdYouLike Direct, Taboola Direct, AdTech Studio, JW Player Tracking, Facebook Reseller, Google Adsense Asynchronous, OnAudience, Amazon Transparent Ad Marketplace.