Kidspot.com.au is Australia's leading digital brand for mums in Australia.
? Kidspot.com.au - the leading parenting website in Australia. Over 1.2 M mums rely on the comprehensive directory, parenting information & advice, community and family-friendly recipes each month.
? Birth.com.au – a vast resource of information, from qualified experts, on everything to do with giving birth, from conception to the first few months of a baby's life. Birth is consulted by approximately 78 per cent of expectant mums in Australia.
? Mums Say – a sampling and engagement program driving branded conversations online via access to over 15K women
? Kidspot Baby & Kids Market – a group of offline parent-to-parent community markets held across Australian cities. Owned and operated by Kidspot, they make up the largest market of its kind.
? Over 400K Facebook fans, making it one of the largest and most active fan bases of any Australian media company
Company Name:


Kidspot Australia

(View Trends)

Headquarters: (View Map)

Melbourne, Victoria, Australia

50 - 200 employees
Capabilities
Desktop Display

Email

Mobile Display

Social
Desktop Display, Email, Mobile Display, Social

Headline:


Millions of mums. One spot.

Self / Managed Service:


Managed Service
Industries


Clothing & Fashion, Consumer Packaged Goods, Education, Entertainment, Food & Beverage, Gaming, Health & Beauty, Healthcare, Sports

Key Differentiator


Welcome to Kidspot! Australia's #1 parenting website is created for the modern mother, featuring a mix of parenting resources and advice backed up by a wealth of home and lifestyle strategies that work with the unique challenges of today's mum - one who's craving real information, the right connections, and ways of doing things faster and better. Kidspot includes a comprehensive directory of baby and kid friendly products and services, useful tools such as the Activity Finder, Recipe Finder, 'how-to' videos, and an engaged community in our Parent Exchange. View Kidspot's media kit.OpportunitiesKidspot was designed to offer small and large advertisers custom advertising solutions to help them achieve diverse marketing objectives. From direct response campaigns to brand building and new product introductions, Kidspot is a premium media property with a first class editor that delivers winning campaigns. Here are a few examples to get you thinking - but our preference is to hear your objectives and come back with creative recommendations within 1 business day. For immediate assistance with your online objectives, please email us or call 1300 724 575.

Approved 3rd Party Ad Serving / Rich Media Vendors


Sizmek - http://www.sizmek.com
24749 Global Rank
569
3.7 M Estimated Visits
Traffic Sources
Search

44.27%

Referrals

31.45%

Social

13.68%

Direct

7.41%

Display

2.69%

Mail

0.51%
Powered by
Global Rank 23,305 602
Links In Count 1,956 44
Australia Rank
608
54
Australia Page Views
44.7%
3.6%
Top Categories
Society and Cultu...
Parenting/Resources
Mobile App Data
MixRank is the most comprehensive database of mobile apps, developers, SDKs, technologies, services, and integrations.
Learn more.
App Url: https://itunes.apple.com/app/kidspot-com-au-1/id449546078
App Support: http://www.kidspot.com.au/contact-kidspot.asp
Genre: Lifestyle
Bundle ID: com.pn.kidspotpregnancy
App Size: 10.1 M
Version: 2.0.3
Release Date: October 10th, 2011
Update Date: December 12th, 2013
Description:
Get Australia's best conception and pregnancy companion for free! Track your fertile days to predict the best times to make your baby – and learn more about optimising your chances of conception with Kidspot's conception advice. This free app accompanies you on your journey from conception through to pregnancy, and is full of the best information in easy-to-digest formats. When it comes to pregnancy, track your symptoms and get weekly updates on your baby's growth with Kidspot's BumpWatch & Baby's Progress Tracker. It's an easy-to-use tool that reveals the exciting changes going on in your growing belly, with week-by-week foetal development updates.
Fertility tracker and conception advisor
The fertility tracker creates your own personal calendar alerting you to the time of month you're most likely to make a baby – perfect for those planning pregnancy! The ovulation tracking tool uses your own body's cues to determine the best possible time to try and create that precious new life.
PLUS;
?Best baby-making sex tips
?Fabulous fertility foods
?Ideas to boost your fertility
?Fertility myths and truths
?Ovulation tracker
?What HE needs to do to boost his fertility
BumpWatch & Baby Progress Tracker
Enjoy the magical experience of pregnancy with Kidspot's BumpWatch tracker, offering tailored week-by-week information about both the changes happening in your own body and exactly how your baby is developing. There's a quick reference screen to calculate how far along you, and weekly updates and information including:
TRACK
-Baby's week-by-week development
-Your pregnancy symptoms
-Physical changes week-by-week
LEARN
?Best morning sickness remedies
?What to share with your partner
?Planning for the big day
Download for FREE today to get started!
Please edit
This app looks cool but when I try to use the ovulation calendar it only goes to 45 days and my average is 60
Basic and flawed
Awful and basic. Just uses cycle length to predict ovulation. No space for opk results or basal body temp or cervical fluid. Fertility friend app is worlds better. Save the space on your device
Improvement
I love this app! But I don't like how it refers to the baby being a girl.
GreAt app
Very resourceful. This is my first pregnancy and this app helps to ease some of my anxieties by letting me know what's happening weekly.
Like the app
I liked this app before the last update. Now when I open the app, it doesn't update how far along I am.
Appirater
A utility that reminds your iPhone app's users to review the app.
Facebook
The iOS SDK provides Facebook Platform support for iOS apps.
Flurry
Flurry SDK for analytics tracking and reporting. FlurryAds SDK also included.
MBProgressHUD
An iOS activity indicator view.
PDF Reader Core
SBJson for Objective-C
Chunk-based JSON parser for Objective-C.
Native

47.89%

Standard

50.93%

Direct

1.17%
Longest Running Ad
Dates Active
Aug 09, 2018 to Aug 07, 2020
Dates Active
May 06, 2020 to Aug 13, 2020
Dates Active
May 06, 2020 to Aug 11, 2020
Dates Active
Aug 13, 2020 to Oct 03, 2020
Dates Active
May 06, 2020 to Aug 12, 2020
Dates Active
Mar 23, 2020 to May 05, 2020
Dates Active
Apr 28, 2020 to Jun 17, 2020
Dates Active
May 02, 2020 to Jul 13, 2020
Dates Active
May 12, 2020 to Jul 02, 2020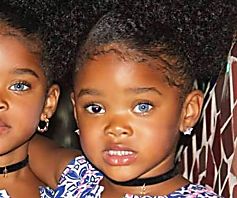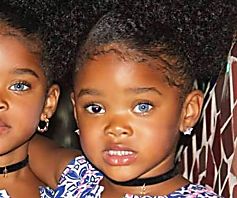 Dates Active
Apr 17, 2020 to Jul 25, 2020
Dates Active
Mar 26, 2020 to May 24, 2020
Ad Exchange
Type
Publisher ID
Certification ID
google.com
direct
pub-9172700587175332
f08c47fec0942fa22
google.com
direct
pub-3221076772565044
f08c47fec0942fa0
appnexus.com
direct
3621
f5ab79cb980f11d23
rubiconproject.com
direct
7725
0bfd66d529a55829
rubiconproject.com
direct
17710
0bfd66d529a55807
indexexchange.com
direct
186313
indexexchange.com
direct
185973
openx.com
direct
539616087
6a698e2ec38604c6
pubmatic.com
direct
157182
5d62403b186f2ace
pubmatic.com
direct
158393
5d62403b186f2ace
sovrn.com
direct
260277
fafdf38b16bf6b2b
Kidspot Australia advertising reaches 3.7M visitors across desktop and mobile web, in countries such as Australia, United States, United Kingdom, Canada, New Zealand. Pricing models they offer are CPM on channels such as Display, Email, Mobile, Social Advertising on Kidspot Australia will allow you to reach consumers in industries or verticals such as Healthcare, Education, Health & Beauty, Sports, Clothing & Fashion, Consumer Packaged Goods, Food & Beverage, Entertainment, Gaming.

They are headquartered at Melbourne, Victoria, Australia, and have advertising & marketing contacts listed on Thalamus. According to their Ads.txt, Kidspot Australia inventory partners include: google.com, appnexus.com, rubiconproject.com, indexexchange.com, openx.com, pubmatic.com, sovrn.com, lijit.com, gumgum.com, tremorhub.com, telaria.com, video.unrulymedia.com, rhythmone.com, spotxchange.com, spotx.tv, advertising.com, improvedigital.com, taboola.com, contextweb.com, freewheel.tv, aol.com, smartadserver.com, beachfront.com, admanmedia.com, ads.kiosked.com, adtech.com, aolcloud.net, criteo.net.

Kidspot Australia works with Advertising technology companies such as Rubicon Project, Google Remarketing, Videology, The Trade Desk, Chango, BlueKai, Atlas, AOL-Time Warner Online Advertising, AppNexus, Resonate Insights, Dstillery, DemDex, Neustar AdAdvisor, Google Adsense, Google Publisher Tag, DoubleClick.Net, Google Adsense for Search, MLN Advertising, RadiumOne, Turn, Aggregate Knowledge, Accuen, eXelate, Simpli.fi, Segmint, Undertone, Criteo, Tapad, Integral Ad Science, Triggit, Drawbridge, NetSeer, X Plus One, Connexity, Eq Ads, GroupM Xaxis, Facebook Exchange FBX, Openads/OpenX, Pubmatic, Zenovia, MyBuys, AudienceScience, Advertising.com, Digilant, Spongecell, IponWeb BidSwitch, Rocket Fuel, DoubleVerify, Media Innovation Group, SiteScout, Brandscreen, Flite, Bizo, AcuityAds, Adconion, SpotXchange, Flashtalking, Yahoo Small Business, Mediaplex, AppNexus Segment Pixel, PointRoll, Burst Media, Conversant, CPX Interactive, eyeReturn, Adform, Adition, IntentIQ, Adap.TV, Vidible, Speed Shift Media, MyBuys MyAds, Magnetic, AdGear, Twitter Ads, Right Media, LiveRail, ADTECH, Jumptap, Experian, BlueKai DMP, Eyeota, Facebook Custom Audiences, Prebid, Tremor Video Direct, Outbrain Direct, Google Direct, OpenX Reseller, ContextWeb Reseller, AppNexus Reseller, Ads.txt, RubiconProject Direct, PubMatic Reseller, Sovrn Reseller, Google Reseller, RubiconProject Reseller, AppNexus Direct, AOL Reseller, Lijit Reseller, OpenX Direct, Adobe Audience Manager Sync, IndexExchange Reseller, IndexExchange Direct, Sovrn Direct, Lijit Direct, Infolinks, Yahoo Ad Sync, Walmart, Amazon Ad System, Amazon Associates, Outbrain Reseller, Index Exchange, PubMatic Direct, Clinch, Evidon, Teads, Adify, Flxone, VINDICO, Research Now, DoubleClick Bid Manager, StickyAds TV, Tru Optik, Yieldlab, Eye View Digital, Beeswax, Yieldmo, TripleLift, Google AdSense Integrator, DynAdmic, GetIntent, Adhigh, Link Share, Taboola Direct, SpotXChange Reseller, Tremor Video Reseller, FreeWheel Reseller, RhythmOne Reseller, Taboola, Perfect Market, Sociomantic, Widespace Direct, BidSwitch Reseller, Criteo Reseller, AOL Direct, Criteo Direct, ContextWeb Direct, RhythmOne Direct, GumGum Reseller, Bidtellect, Telaria Direct, Infectious Media, Google Inteactive Media Ads, Improve Digital.