Breaking news from the premier Jamaican newspaper, the Jamaica Observer. Follow Jamaican news online for free and stay informed on what's happening in the Caribbean.
Company Name:


Jamaica Observer

(View Trends)

Office Locations:

Jamaica, W.I.

10 - 50 employees
Capabilities
Desktop Display

Mobile Display

Social

Email
Desktop Display, Mobile Display, Social, Email

Headline:


Jamaican News Online – the Best of Jamaican Newspapers

Self / Managed Service:


Managed Service
Industries


Automotive, Entertainment, Food & Beverage, Health & Beauty, Sports

Key Differentiator


When you advertise online with the Jamaica Observer, our professional team of ad professionals will work with you to develop and understand your business ad placement and strategically position it to get premium visibility. Online advertising with the Jamaica Observer ensures that your ad will have more views, will cost less, and will have more impact for your business than any other traditional media placement.
PERSON
ROLE
CONTACT INFO & EMAIL
ACTIONS
17621 Global Rank
7818 United States
4.22 M Estimated Visits
Traffic Sources
Search

46.22%

Direct

43.10%

Social

8.48%

Mail

1.35%

Referrals

0.60%

Display

0.24%
Powered by
Global Rank 8,267 25,674
Links In Count 3,413 267
United States Rank
3,088
6,373
United States Page Views
41.7%
26.3%
Mobile App Data
MixRank is the most comprehensive database of mobile apps, developers, SDKs, technologies, services, and integrations.
Learn more.
5 Downloads
0 SDKs
0 Total reviews
App Url: https://play.google.com/store/apps/details?id=com.jamaicaobserver.foodawards
App Support: http://www.jamaicaobserver.com
Genre: events
Bundle ID: com.jamaicaobserver.foodawards
App Size: 0
Release Date: July 25th, 2019
Update Date: July 25th, 2019
Description:
The Jamaica Observer Food Awards Mobile App
Native

78.12%

Standard

21.54%

Direct

0.34%
Longest Running Ad
Dates Active
Aug 05, 2018 to Aug 03, 2020
Dates Active
Oct 28, 2018 to Sep 28, 2020
Dates Active
Nov 13, 2019 to Sep 03, 2020
Dates Active
Jun 27, 2019 to Sep 03, 2020
Dates Active
Nov 13, 2019 to Sep 02, 2020
Dates Active
Feb 27, 2020 to Sep 14, 2020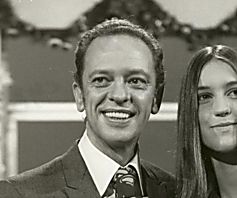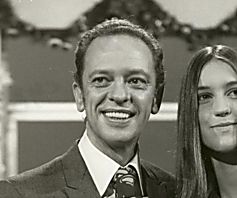 Dates Active
Jun 13, 2020 to Oct 01, 2020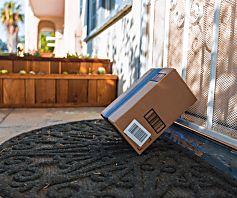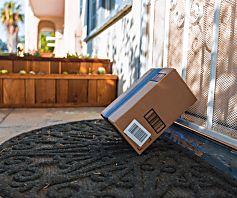 Dates Active
Dec 22, 2018 to Sep 30, 2020
Dates Active
May 10, 2020 to Sep 30, 2020
Dates Active
Jul 25, 2020 to Sep 30, 2020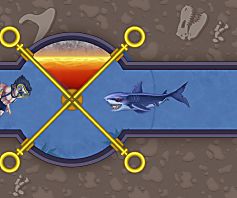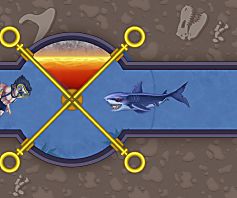 Dates Active
Jul 11, 2020 to Sep 30, 2020
Ad Exchange
Type
Publisher ID
Certification ID
google.com
direct
pub-5360626267028511
f08c47fec0942fa0
google.com
reseller
pub-5360626267028511
f08c47fec0942fa0
google.com
reseller
pub-7620071422727774
f08c47fec0942fa0
google.com
reseller
pub-5278973888786334
f08c47fec0942fa0
taboola.com
direct
1026626
c228e6794e811952
spotxchange.com
reseller
71451
advertising.com
reseller
8603
pubmatic.com
reseller
156307
5d62403b186f2ace
appnexus.com
reseller
3364
indexexchange.com
reseller
183756
Jamaica Observer advertising reaches 4.22M visitors across desktop and mobile web, in countries such as United States, Canada, United Kingdom, India, Jamaica. Pricing models they offer are CPM on channels such as Display, Mobile, Social, Email Advertising on Jamaica Observer will allow you to reach consumers in industries or verticals such as Automotive, Food & Beverage, Health & Beauty, Entertainment, Sports.

They are headquartered at Kingston 5, Jamaica, and have 1 advertising & marketing contacts listed on Thalamus. According to their Ads.txt, Jamaica Observer inventory partners include: google.com, taboola.com, spotx.tv, spotxchange.com, advertising.com, pubmatic.com, appnexus.com, indexexchange.com, contextweb.com, openx.com, tremorhub.com, rubiconproject.com, freewheel.tv, aol.com, rhythmone.com, smartadserver.com, beachfront.com, admanmedia.com, emxdgt.com, sovrn.com, lijit.com, gumgum.com, adtech.com, aolcloud.net, districtm.io, sekindo.com, lkqd.net, lkqd.com, adform.com, improvedigital.com, smaato.com, inner-active.com, komoona.com, growfoodsmart.com, stinger.memeglobal.com, memevideoad.com, fyber.com, coxmt.com, imonomy.com, 33across.com, amazon.com, criteo.com, brightcom.com, 1rx.io, conversantmedia.com, nativeads.com, adyoulike.com, admin.madrivo.digital, yieldmo.com, bidfluence.com, sonobi.com, mobfox.com, udmserve.net, trioninteractive.com, lockerdome.com, rtbhouse.com, vidazoo.com, admarvel.com, afy11.net, aps.amazon.com, yldbt.com, adsnative.com, getpolymorph.com, insticator.com, ad-generation.jp, xad.com, vdopia.com, e-planning.net, admixer.net, video.unrulymedia.com, chocolateplatform.com, pubnative.net, loopme.com, cosmoshq.com, yahoo.com.

Jamaica Observer works with Advertising technology companies such as AppNexus, Neustar AdAdvisor, DoubleClick.Net, Rubicon Project, AdSide, Google Ad Partner Services, Google Adsense, Google Adsense for Search, Google / Youtube Adsense, Conversant, Evidon, Commission Junction, X Plus One, AOL-Time Warner Online Advertising, BlueKai, Atlas, DoubleVerify, MyBuys, The Trade Desk, Videology, Adap.TV, cXense, Mediaplex, Korrelate, PointRoll, Openads/OpenX, ADTECH, Flashtalking, Turn, Aggregate Knowledge, Specific Media, Yahoo Small Business, VINDICO, Integral Ad Science, VigLink, Collective Media, eXelate, DoubleClick Bid Manager, Taboola, AcuityAds, RadiumOne, Adition, Digilant, Facebook Exchange FBX, Magnetic, AdZerk, Rocket Fuel, BlueKai DMP, Connexity, Index Exchange, DemDex, Advertising.com, Drawbridge, Dstillery, AdRoll, SiteScout, ContextWeb, Polymorph, Pubmatic, Burst Media, SpotXchange, Tapad, IponWeb BidSwitch, Simpli.fi, Google Publisher Tag, Datonics, Media Innovation Group, Walmart, StickyAds TV, Adobe Audience Manager Sync, Sonobi, SMI2, TripleLift, AdBlade Embed, Adblade, Adify, Yahoo Ad Sync, AdGear, Qiniu, NewsMax Feed Network, Fyber Reseller, Facebook Reseller, SmartAdServer Reseller, Google Direct, OpenX Reseller, ContextWeb Reseller, AppNexus Reseller, Ads.txt, Adform Reseller, Taboola Direct, SpotXChange Reseller, PubMatic Reseller, Sovrn Reseller, Tremor Video Reseller, Smaato Reseller, Taboola Reseller, Google Reseller, RubiconProject Reseller, Videology Group Reseller, GumGum Reseller, ORC International Reseller, AOL Reseller, Lijit Reseller, IndexExchange Reseller, StackAdapt, GumGum, Tribal Fusion, Adhigh, GetIntent, Criteo, Perfect Market, MyBuys MyAds, Beeswax, eyeReturn, RUN Ads, SkimLinks, Appier, OpenX Direct, RubiconProject Direct, Bidtellect, BidTheatre, Improve Digital, Clickagy, Converstand Media Direct, Vidible, RevContent, Taboola Sponsored Links, Marfeel, MLN Advertising, DynAdmic, Eye View Digital, Yieldmo, DistrictM Direct, FreeWheel Reseller, RhythmOne Reseller, LKQD Reseller, Improve Digital Reseller, Sovrn Direct, Lijit Direct, DistrictM Reseller, Comet Cox Media Reseller, 33 Across Reseller, Amazon Reseller, Criteo Reseller, Brightcom Reseller, IndexExchange Direct, AdYouLike Direct, Beachfront Reseller, Yieldmo Direct, Bidfluence Direct, Sonobi Reseller, SmartAdServer Direct, YieldBot Reseller, eBay Partner Network, Resonate Insights, Google AdSense Integrator, Shoofle, Primis Direct, Inneractive Direct, Komoona Direct, MemeVideo Direct, Imonomy Direct, Native Ads Reseller, Mobfox Reseller, Underdog Media Direct, Lockerdome Direct, RTB House Direct, Vidazoo Direct, Vidazoo Reseller, Amazon Direct, E-Planning Direct, Sonobi Direct, AppNexus Direct, Innovid, MicroAd, Admixer Direct, Polymorph Direct, Insticator Direct.