HuffPost has over 90 sections globally, covering politics, business, entertainment, environment, technology, media, lifestyle, culture, comedy, healthy living, women's interest, local news and so much more.
We've won a Pulitzer. We have the best technology team in the business. HuffPost has over 100,000 bloggers and nearly 200 million monthly unique visitors (comScore).
We are passionate. We are entrepreneurial. We are life learners who want to make a difference. We love working here because HuffPost provides an environment where we are empowered to take big risks, and because we are encouraged to care about what really matters.
Company Name:


Huffington Post

Parent Company Name:


Oath - Verizon

(View Trends)

Headquarters: (View Map)

New York, NY, United States

10 - 50 employees
Capabilities
Desktop Display

Email

Mobile Display

Native

Social
Desktop Display, Email, Mobile Display, Native, Social

CPM, Flat Rate, Revshare / ROAS, % of Media Spend

Headline:


Breaking News and Opinion on The Huffington Post

Self / Managed Service:


Managed Service
Industries


Entertainment, Government & Politics, Health & Beauty, Healthcare, Technology

Key Differentiator


The Huffington Post covers the world's stories from every viewpoint. The first online news outlet to win a Pulitzer Prize, it is the new model for media organizations.

Owned / Operated Properties


huffingtonpost.fr, huffingtonpost.jp, huffingtonpost.co.uk, offthebus.org, aoltv.com, urlesque.com, parentdish.com, thatsfit.com, blackvoices.com, slashcontrol.com, tvsquad.com, switched.com, lemondrop.com, walletpop.ca, thatsfit.ca

Approved 3rd Party Ad Serving / Rich Media Vendors


Sizmek - http://www.sizmek.com
PERSON
ROLE
CONTACT INFO & EMAIL
ACTIONS
Abdelmalek Alaoui
Rabat Prefecture, Morocco
CEO Huffington Post Morocco
Account Executive, Publisher Services
Account Director-Network Sales
Account Director, Publisher Services
Christine Lin
Greater New York City Area
Marketing Strategy Analyst
Felix Caceres
Greater New York City Area
Growth & Distribution Lead
Account Executive, National Sales at AOL
21409713 Global Rank
5068835 United States
87 Estimated Visits
Traffic Sources
Referrals

98.03%

Direct

1.97%

Display

0.00%

Mail

0.00%

Search

0.00%

Social

0.00%
Powered by
Global Rank 343 66
Links In Count 165,606 19,368
United States Rank
92
7
United States Page Views
81.7%
0.9%
Top Categories
AOL LLC/Brands
News/Weblogs
English/News
Mobile App Data
MixRank is the most comprehensive database of mobile apps, developers, SDKs, technologies, services, and integrations.
Learn more.
10 SDKs
3.3 Avg. Rating
9.51 K Total reviews
App Url: https://itunes.apple.com/app/the-huffington-post/id306621789
App Support: https://www.huffpost.com
Genre: News
Bundle ID: com.huffingtonpost.HuffingtonPost
App Size: 59.8 M
Version: 25.0.1
Release Date: March 10th, 2009
Update Date: September 23rd, 2020
Description:
HuffPost is a Pulitzer Prize-winning digital source of news. We report with empathy and put people at the heart of every story, whether it's about news, politics, lifestyle or entertainment. We believe news is personal and real life is news. If something matters to our readers, it matters to us.
? Stay informed with breaking news alerts and top story digests.
? Browse articles, videos, podcasts and interactive content about a diverse range of topics and perspectives
? Hear from voices that are not always part of the conversation
? Enjoy all of HuffPost's editions in one app. (HuffPost is truly both global and local, with locally staffed newsrooms and editions around the world.)
Daily Downloads Oct 01 - 31, 2020
Wahnsinn!
Keine Empfehlung! Für Niemanden!!! (Ich nutze die App nur um die US-Propaganda auf extremsten Level zu studieren, sowie die Mainstream-Medienbewegung zu beobachten [Kriegstreiberei etc.])
Buggy
HP app has gone from a stable app, to crashing every time. This detracts from what I have found to be very good content and comment from The Huff Post
politisch einseitige, linke Erziehungsplattform
Zu objektiver Information nicht empfehlenswert
Huff best of the best news app
Wonderful, informative,funny, sharp, succinct, would highly recommend.
Nichts zu meckern
Die App hat keinerlei Aussetzer und stellt die Inhalte problemlos dar. Dafür 5 Sterne ??
Mieses Design
Seit dem Update ist das Design echt mies geworden. Dazu kommt, dass es noch richtig unübersichtlich geworden ist. Weniger Videos w?ren auch wünschenswert
Launch Services
AVFoundation
The AV Foundation framework provides an Objective-C interface for managing and playing audio-visual media in iOS and OS X applications.
Core Foundation Framework
Core Foundation is a framework that provides fundamental software services useful to application services, application environments, and to applications themselves. Core Foundation also provides abstractions for common data types, facilitates internationalization with Unicode string storage, and offers a suite of utilities such as plug-in support, XML property lists, URL resource access, and preferences.
Core Graphics
The Core Graphics framework is based on the Quartz advanced drawing engine. It provides low-level, lightweight 2D rendering with unmatched output fidelity. You use this framework to handle path-based drawing, transformations, color management, offscreen rendering, patterns, gradients and shadings, image data management, image creation, and image masking, as well as PDF document creation, display, and parsing.
Core Location Framework
The Core Location framework lets you determine the current location or heading associated with a device. The framework uses the available hardware to determine the user's position and heading. You use the classes and protocols in this framework to configure and schedule the delivery of location and heading events. You can also use it to define geographic regions and monitor when the user crosses the boundaries of those regions. In iOS, you can also define a region around a Bluetooth beacon.
Foundation Framework
MobileCoreServices
Quartz Core Framework
This collection of documents provides the API reference for the Quartz Core framework, which supports image processing and video image manipulation.
System Configuration F...
This collection of documents describes the programming interfaces of the System Configuration framework. The System Configuration framework provides functions that determine the reachability of target hosts in both a synchronous and an asynchronous manner. It also provides error detection facilities.
UIKit
The UIKit framework (UIKit.framework) provides the crucial infrastructure needed to construct and manage iOS apps. This framework provides the window and view architecture needed to manage an app's user interface, the event handling infrastructure needed to respond to user input, and the app model needed to drive the main run loop and interact with the system.
Native

6.74%

Standard

92.38%

Direct

0.88%
Longest Running Ad
Dates Active
Aug 09, 2018 to Aug 07, 2020
Dates Active
Jun 29, 2020 to Oct 07, 2020
Dates Active
Apr 22, 2020 to May 20, 2020
Dates Active
Jun 30, 2020 to Oct 07, 2020
Dates Active
Sep 18, 2019 to May 20, 2020
Dates Active
Apr 29, 2020 to May 20, 2020


Dates Active
May 02, 2020 to May 20, 2020
Dates Active
Apr 05, 2020 to May 18, 2020
Dates Active
May 01, 2020 to May 19, 2020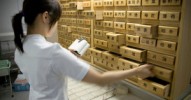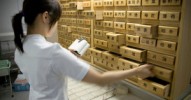 Dates Active
Apr 19, 2020 to May 02, 2020


Dates Active
Apr 05, 2020 to May 04, 2020
Ad Exchange
Type
Publisher ID
Certification ID
advertising.com
direct
3679
appnexus.com
reseller
273
appnexus.com
reseller
7824
google.com
reseller
pub-6245227841947028
f08c47fec0942fa0
google.com
reseller
pub-5482278706573796
google.com
direct
pub-5786243031610172
Huffington Post advertising reaches 33.6M visitors across desktop and mobile web, in countries such as France, Belgium, Switzerland, Canada. Pricing models they offer are CPM, flat_rate, Revshare/ROAS, % of Media Spend on channels such as Display, Email, Mobile, Native, Social Advertising on Huffington Post will allow you to reach consumers in industries or verticals such as Technology, Entertainment, Government & Politics, Healthcare, Health & Beauty.

They are headquartered at New York, NY, United States, and have 23 advertising & marketing contacts listed on Thalamus. According to their Ads.txt, Huffington Post inventory partners include: adtech.com, advertising.com, appnexus.com, google.com, indexexchange.com, openx.com, pubmatic.com, yahoo.com, btrll.com, rubiconproject.com, spotxchange.com, freewheel.tv, emxdgt.com, aol.com, taboola.com, springserve.com, tremorhub.com, lkqd.net, contextweb.com, spotx.tv, liveintent.com, sharethrough.com, rhythmone.com, vindicosuite.com, lkqd.com, sovrn.com, mediabong.com, beachfront.com, media.net, kargo.com, teads.tv, smartadserver.com, admanmedia.com, themediagrid.com, aax.media, consumable.com, districtm.io, lijit.com, sonobi.com, triplelift.com, yieldlab.net, smartclip.net, aps.amazon.com, twiago.com, improvedigital.com, telaria.com, spotim.market, spot.im, adyoulike.com, adtelligent.com, lockerdome.com, gumgum.com, smaato.com, nsightvideo.com.

Huffington Post works with Advertising technology companies such as ZergNet, Taboola, Experian, Neustar AdAdvisor, Atlas, AdSonar, Quigo, Tacoda, Upfront Digital Media, AOL-Time Warner Online Advertising, Advertising.com, DoubleClick.Net, Pubmatic, Mediaplex, Aggregate Knowledge, DoubleVerify, Trueffect, Facebook Exchange FBX, AppNexus, Openads/OpenX, Rubicon Project, Yield Manager, BlueKai, VigLink, Index Exchange, Integral Ad Science, Adap.TV, Evidon, Google Adsense, ADTECH, Yahoo Small Business, PointRoll, X Plus One, Turn, Accuen, DemDex, eXelate, Brilig, The Trade Desk, Adconion, Datonics, SpotXchange, Flashtalking, Flite, comScore adXpose, Chango, ContextWeb, Adify, Rocket Fuel, AdGear, Dstillery, Eq Ads, Digilant, MyBuys, SiteScout, Connexity, Criteo, Tapad, AcuityAds, Drawbridge, Korrelate, AppNexus Segment Pixel, AudienceScience, IponWeb BidSwitch, Twitter Ads, 161Media, Media Innovation Group, eyeReturn, LiveRail, Engage BDR, Videology, Real Media Group, Open AdStream, Jumptap, Right Media, Simpli.fi, MyBuys MyAds, Specific Media, Switch Ads, Burst Media, Semasio, Improve Digital, PubExchange, Ohana, Magnetic, AdPredictive, Zenovia, BlueKai DMP, Crosswise, DoubleClick Bid Manager, BrightRoll, Tribal Fusion, StickyAds TV, Clickagy, SkimLinks, World Now, Teads, AlephD, Facebook Custom Audiences, Vidible, Polar, Champs Sports, Cabelas, AdRoll, QVC, RadiumOne, GAP, TripleLift, Sekindo, Nexage, Urban Outfitters, Resonate Insights, VINDICO, Research Now, Bonton, eBay Partner Network, LowerMyBills, Yahoo Ad Sync, Sourcepoint, Adobe Audience Manager Sync, Yieldlab, Smartclip, Cliipa, Eye View Digital, Admedo, One By AOL, AOL Direct, Yahoo Direct, OpenX Reseller, Ads.txt, PubMatic Reseller, Google Direct, Taboola Direct, SpringServe Reseller, AppNexus Reseller, Tremor Video Reseller, Comet Cox Media Reseller, Tremor Video Direct, PubMatic Direct, Google Reseller, LKQD Reseller, RubiconProject Direct, SpotXChange Reseller, BrightRoll Direct, RubiconProject Reseller, ORC International Reseller, AOL Reseller, Beeswax, Fyber Reseller, LiveIntent Direct, ContextWeb Reseller, Taboola Reseller, Teads Reseller, Facebook Reseller, SmartAdServer Reseller, Criteo Reseller, FreeWheel Reseller, Smaato Reseller, IndexExchange Reseller, ShareThrough Direct, StackAdapt, Adbrain, Bidtellect, GetIntent, Adhigh, GumGum, ClickCertain, RUN Ads, AdStanding, Proclivity, Avocet, Spongecell, Tru Optik, Emerse, SpotXChange Direct, DistrictM Direct, RhythmOne Direct, Beachfront Reseller, FreeWheel Direct, AppNexus Direct, LKQD Direct, SmartAdServer Direct, Sovrn Reseller, Improve Digital Reseller, Amazon Associates, Amazon Ad System, RhythmOne Reseller, IndexExchange Direct, OpenX Direct.