When we think music, we think Gaana.
We are on our mission to simplify the way a billion users discover, consume and express music through innovation, culturally diverse content, and passionate people. This journey is complemented by our parent company, Times Internet Limited, with backing from Tencent Holdings Limited.
In the course of our quest so far, achieving over 100 million monthly active users and gaining market leadership have been huge milestones. These exceptional feats can be credited to our first-in-class innovations like voice search, original music content under the Gaana Originals umbrella, regional music catalogs in more than 21 languages, song lyrics, and vertical videos. We use Artificial Intelligence-enabled recommendations for curating a highly personalized listening experience for users.
At the convergence of insightful data analysis and cutting-edge technology sits our potpourri of tunes, poetry and verses. Technology forms our backbone and we use breakthrough techniques to continuously create a better user experience.
At Gaana, we ignite passion and persistence to translate a collective vision for creating delightful experiences by making music an integral part of everyone's life.
If our playlist matches with yours, we would love to hear from you.
Capabilities
Digital Audio

Desktop Display

Email

Mobile Display

Mobile Video

Social

Desktop Video
Digital Audio, Desktop Display, Email, Mobile Display, Mobile Video, Social, Desktop Video

Headline:


Listen to Latest MP3 Songs Online: Download MP3 Songs or Play Music Online

Self / Managed Service:


Managed Service
Industries


Entertainment

Key Differentiator


Gaana Website is a free music streaming website with a huge collection of licensed Indian & International music. Get all media options & best rates for Gaana.com through The Media Ant.Gaana Website advertising is utilized by variety of brands to reach out to their target audience. You can explore Gaana Website advertising rates, different types of media options and advertising cost here. Gaana advertising offers you the opportunity to speak to a young and involved target group and present your brand in a unique environment. With Gaana Website advertising campaigns, you will achieve your business goals quickly and easily.

Approved 3rd Party Ad Serving / Rich Media Vendors


Sizmek - http://www.sizmek.com
PERSON
ROLE
CONTACT INFO & EMAIL
ACTIONS
Manager-Publisher Account Management at Times Internet
Manager - Ad Operations at Times Internet
Sales Lead at Times Internet
Manager- Sales at Times Internet Limited
Sales Strategy Manager - Times Internet
Product Marketing Manager at Times Internet
Regional Sales Manager (North and East) at Times Internet
Manager Marketing Operations at Times Internet Limited
2010 Global Rank
129 India
33.9 M Estimated Visits
Traffic Sources
Direct

50.93%

Search

48.17%

Social

0.50%

Referrals

0.20%

Mail

0.17%

Display

0.03%
Powered by
Global Rank 739 1
Links In Count 740 2
India Rank
88
1
India Page Views
84.1%
1.3%
Native

13.26%

Standard

86.19%

Direct

0.55%
Longest Running Ad
Dates Active
Aug 04, 2018 to Aug 02, 2020
Dates Active
Apr 24, 2020 to Aug 30, 2020
Dates Active
Jun 02, 2020 to Jun 09, 2020
Dates Active
Jun 24, 2020 to Jul 13, 2020
Dates Active
Apr 11, 2020 to Apr 22, 2020
Dates Active
Sep 02, 2020 to Sep 29, 2020
Dates Active
Jun 15, 2020 to Jun 27, 2020
Dates Active
Jul 23, 2020 to Jul 23, 2020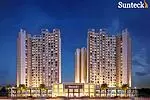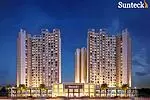 Dates Active
Aug 23, 2020 to Aug 23, 2020
Dates Active
May 02, 2020 to May 02, 2020
Dates Active
Jun 16, 2020 to Jun 16, 2020
Ad Exchange
Type
Publisher ID
Certification ID
lkqd.com
reseller
423
59c49fa9598a0117
appnexus.com
direct
10309
google.com
direct
pub-3285431102758252
f08c47fec0942fa0
google.com
direct
pub-6132384124396613
google.com
direct
pub-1902173858658913
f08c47fec0942fa0
appnexus.com
reseller
1356
f5ab79cb980f11d1
emxdgt.com
direct
262
1e1d41537f7cad7f
indexexchange.com
direct
188322
pubmatic.com
direct
157247
5d62403b186f2ace
rubiconproject.com
direct
18878
0bfd66d529a55807
districtm.io
direct
101029
Gaana advertising reaches 33.9M visitors across desktop and mobile web, in countries such as India, United States, Pakistan. Pricing models they offer are CPM on channels such as DigitalAudio, Display, Email, Mobile, MobileVideo, Social, Video Advertising on Gaana will allow you to reach consumers in industries or verticals such as Entertainment.

They are headquartered at New Delhi, Delhi, India, and have 16 advertising & marketing contacts listed on Thalamus. According to their Ads.txt, Gaana inventory partners include: lkqd.com, appnexus.com, google.com, emxdgt.com, indexexchange.com, pubmatic.com, rubiconproject.com, districtm.io, openx.com, smaato.com, fyber.com, lkqd.net, beachfront.com, advertising.com, freewheel.tv, spotxchange.com, spotx.tv, tremorhub.com, improvedigital.com.

Gaana works with Advertising technology companies such as DoubleClick.Net, eXelate, Neustar AdAdvisor, BlueKai, Media Innovation Group, Atlas, Google Publisher Tag, Rubicon Project, Twitter Ads, AppNexus, Turn, MLN Advertising, MyBuys, RadiumOne, Evidon, SiteScout, Drawbridge, Magnetic, Tapad, DoubleVerify, ContextWeb, Tribal Fusion, Adify, Openads/OpenX, Yahoo Small Business, AudienceScience, Exponential, Advertising.com, IponWeb BidSwitch, Mediaplex, Ozone Media, Taboola, Facebook Custom Audiences, Pubmatic, DoubleClick Bid Manager, Google Remarketing, Colombia Online, Ads.txt, AppNexus Direct, Google Direct, ORC International Direct, IndexExchange Direct, PubMatic Direct, RubiconProject Direct, AppNexus Reseller, Google Reseller, DistrictM Direct, OpenX Direct, Smaato Direct, Fyber Reseller, LKQD Reseller, Beachfront Reseller, AOL Reseller, FreeWheel Reseller, SpotXChange Reseller, Google Adsense, Rocket Fuel, TripleLift, MyBuys MyAds, Yahoo Ad Sync, DynAdmic, Beeswax, Simpli.fi, RevContent, Adledge, Yieldmo, Index Exchange, GetIntent, Adhigh, Burst Media, Google AdSense Integrator, Videology, Eye View Digital, Parrable, Google Inteactive Media Ads, Sociomantic, Integral Ad Science, Tercept, Tremor Video Reseller, Improve Digital Reseller, Smaato Reseller, Outbrain Sponsored Content, Infectious Media, Improve Digital, RubiconProject Reseller, PubMatic Reseller, Blis, Chocolate Direct, Amazon Direct, OpenX Reseller, DistrictM Reseller, RhythmOne Reseller, AdRiver, The Trade Desk, MaxPoint Interactive, RUN Ads, Proclivity, Aggregate Knowledge, BlueKai DMP, GumGum, eyeReturn, Adelphic, ZypMedia, PLAYGROUND XYZ, AdGear, AdTheorent, ContextWeb Reseller, MemeVideo Direct, 33 Across Direct, ORC International Reseller, IndexExchange Reseller, GumGum Direct, AOL Direct, SpringServe Direct, LKQD Direct, SpringServe Reseller, RhythmOne Direct, Xapads Direct, ContextWeb Direct, AdYouLike Direct, ucfunnel Direct, Sonobi Direct, Sovrn Direct, Converstand Media Direct, SmartAdServer Reseller, Triple Lift Direct, GumGum Reseller, Improve Digital Direct, FreeWheel Direct, SpotXChange Direct, Telaria Reseller, Teads Direct, LoopMe Direct, LoopMe Reseller, Synacor Direct, Comet Cox Media Reseller, The MediaGrid Direct, Adform Reseller, Criteo Direct, Infolinks Direct, Affinity Ads, Outbrain, Adition, Powerlinks, Smart Adserver, bRealtime, Bidtellect, Intimate Merger, BidSwitch, DemDex, Adobe Audience Manager Sync, Eyeota, SmartAdServer Direct, GroundTruth Reseller, Admixer Reseller, Insticator Direct, Mobfox Reseller, Beachfront Direct, Brightcom Direct, E-Planning Direct, Aniview Reseller, Bidtellect Reseller, 33 Across Reseller, Synacor Reseller, RTB House Direct, Lijit Direct, ucfunnel Reseller, Insticator, Criteo Reseller, Motionspots Direct, YieldBot Reseller, Sharethrough, Flashtalking, Amazon Ad System, Avocet, Amazon Associates, Media.net, MGID Direct, AndBeyond.Media Direct, Media.net Direct, Telaria Direct, Tremor Video Direct, SmartyAds Direct, Connectad Direct, OneTag Direct, Outbrain Reseller, Teads Reseller, Sovrn Reseller, AdYouLike Reseller, Quantum Native Solutions Direct, Converstand Media Reseller, Tappx Reseller, ad6 media Direct, Lijit Reseller, Seedtag Reseller, Rich Audience Reseller, AerServ Reseller, Between Digital Reseller, Chocolate Reseller, PulsePoint Direct, Lockerdome Direct, WideOrbit Reseller, BrightRoll Reseller, RTB House Reseller, SmartyAds Reseller, Between Digital Direct, Taboola Direct, ad6 media Reseller, Rich Audience Direct, Adform Direct, Admixer Direct, Undertone Direct, Yieldlab Direct, Vidazoo Direct, Yahoo Reseller, Mars Media Group Reseller, AdTrue Direct, Amazon Reseller, my6sense Reseller, Revcontent Reseller, AdMan Direct, adtelligent Reseller, Triton Digital Direct, Streamlyn Media Direct.