eNCA is a 24-hour television news broadcaster focusing on South African and African stories. The broadcaster made history when it launched on 1 June 2008, becoming South Africa's first 24-hour news service.
Live reports, breaking news, sport, weather, entertainment, financial and business updates all form part of its offering, along with a host of topical current affairs shows. eNCA has bureaus across South Africa as well as in Lagos, Nairobi and Beijing. It also has correspondents covering Zimbabwe, Ghana, and Tanzania and London.
Between 2008 and 2012 eNCA was known as the eNews Channel, but was rebranded to eNews Channel Africa as the service increased its global reach and prepared to go online. It is available on DStv's Southern Africa bouquet on channel number 403, and from August 20th 2012, on the Sky digital satellite platform in the UK on channel 518. eNews Channel Africa offers news services to affiliate networks across Africa, and to The Africa Channel, in the UK.
eNCA has just launched its latest offering - a comprehensive multimedia news website, enca.com. Staffed by a dedicated team of developers and editorial personnel, the site aims to provide an immersive experience for users. It harnesses the power of moving visuals, along with the accessibility and portability of web-based news. This is news where you want it, when you want it. News that moves on so many different levels.
Capabilities
Desktop Display

Social

Mobile Display

Email
Desktop Display, Social, Mobile Display, Email

Headline:


Publisher: Top Stories

Self / Managed Service:


Managed Service
Industries


Education, Entertainment, Government & Politics, Sports

Key Differentiator


Over the last three years eNCA.com has built a loyal and passionate following, with an audience of 1.7 million* Unique Browsers. As South Africa's only online 24-hour news channel, it attracts a quality audience, and serves up content that can truly be classed as News That Moves. eNCA's move into the digital space has opened up exciting new opportunities for advertisers to reach and interact with a sought-after market.
PERSON
ROLE
CONTACT INFO & EMAIL
ACTIONS
35566 Global Rank
192 South Africa
3.37 M Estimated Visits
Traffic Sources
Direct

45.87%

Search

44.52%

Social

8.90%

Referrals

0.41%

Mail

0.31%

Display

0.00%
Geography Breakdown
92.10%

1.79%

1.16%

0.89%

0.40%
Powered by
Global Rank 22,589 1,350
Links In Count 839 27
South Africa Rank
127
88
South Africa Page Views
84.2%
3.4%
Mobile App Data
MixRank is the most comprehensive database of mobile apps, developers, SDKs, technologies, services, and integrations.
Learn more.
10 SDKs
4.28 Avg. Rating
16 Total reviews
App Url: https://itunes.apple.com/app/enca/id810392894
App Support: http://www.enca.com/content/contact-us
Genre: News
Bundle ID: com.enca.mobileapp
App Size: 58.6 M
Version: 2.0.12
Release Date: February 6th, 2014
Update Date: April 19th, 2020
Description:
The eNCA mobile app delivers the latest in news, politics, sport, weather and business. Featuring up-to-the-minute alerts, videos, photo galleries and in-depth analysis produced by South Africa's leading independent news network, the eNCA app will keep you informed and engaged in the stories shaping South Africa, Africa and the world. Use the News Stream to watch breaking news, or explore the extensive video section for exclusive online content. You can also catch up on anything you may have missed on eNCA TV.

You deserve to know more.
Daily Downloads Oct 01 - 31, 2020
Not very stable
The app keeps on closing occasionally and will not open for some time. Please address this issue as the contents is better and more balanced than most SA news providers
Great coverage
Really helpful App keeping an information flow from South Africa
Slow to show breaking news stories on app
Other news platform apps always have breaking news stories listed and available to read before the eNCA app. Which doesn't mean the app doesn't work, but the most recent content is often outdated or has become irrelevant.
Mrs
Great to keep up with the news in S.A. Love Alerts.
Annoying
This app is very annoying. When you select a story it loads then just as you start reading it goes back to the home page. You should sort this out asp!!
Best SA news app by far
Easy to use and great content
Launch Services
AVFoundation
The AV Foundation framework provides an Objective-C interface for managing and playing audio-visual media in iOS and OS X applications.
CFNetwork
Core Foundation Framework
Core Foundation is a framework that provides fundamental software services useful to application services, application environments, and to applications themselves. Core Foundation also provides abstractions for common data types, facilitates internationalization with Unicode string storage, and offers a suite of utilities such as plug-in support, XML property lists, URL resource access, and preferences.
Core Graphics
The Core Graphics framework is based on the Quartz advanced drawing engine. It provides low-level, lightweight 2D rendering with unmatched output fidelity. You use this framework to handle path-based drawing, transformations, color management, offscreen rendering, patterns, gradients and shadings, image data management, image creation, and image masking, as well as PDF document creation, display, and parsing.
MobileCoreServices
Quartz Core Framework
This collection of documents provides the API reference for the Quartz Core framework, which supports image processing and video image manipulation.
System Configuration F...
This collection of documents describes the programming interfaces of the System Configuration framework. The System Configuration framework provides functions that determine the reachability of target hosts in both a synchronous and an asynchronous manner. It also provides error detection facilities.
Foundation Framework
UIKit
The UIKit framework (UIKit.framework) provides the crucial infrastructure needed to construct and manage iOS apps. This framework provides the window and view architecture needed to manage an app's user interface, the event handling infrastructure needed to respond to user input, and the app model needed to drive the main run loop and interact with the system.
Native

22.04%

Standard

72.28%

Direct

5.68%
Longest Running Ad
Dates Active
Aug 06, 2018 to Aug 04, 2020
Dates Active
May 01, 2020 to Jun 26, 2020
Dates Active
May 14, 2020 to Jun 17, 2020
Dates Active
May 14, 2020 to Jun 17, 2020
Dates Active
May 21, 2020 to Jul 31, 2020
Dates Active
May 14, 2020 to Jun 17, 2020
Dates Active
Apr 15, 2020 to Jun 28, 2020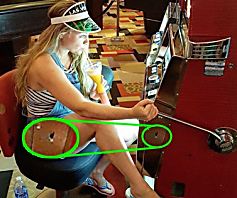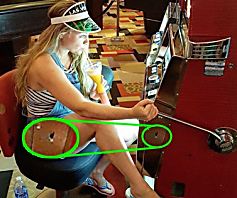 Dates Active
Apr 19, 2020 to Jun 29, 2020
Dates Active
Oct 22, 2019 to Jun 29, 2020
Dates Active
Apr 25, 2020 to May 17, 2020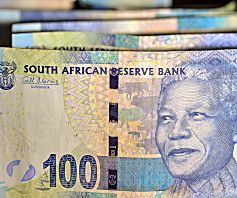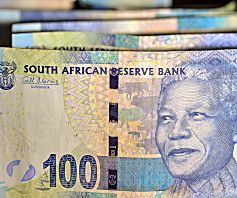 Dates Active
Mar 29, 2020 to Jun 07, 2020
Ad Exchange
Type
Publisher ID
Certification ID
google.com
reseller
pub-4090704406626496
f08c47fec0942fa0
google.com
reseller
pub-7604846383524396
f08c47fec0942fa0
google.com
direct
pub-8327061023626728
f08c47fec0942fa0
google.com
reseller
pub-7194514994057946
f08c47fec0942fa0
google.com
reseller
pub-9074816809942926
f08c47fec0942fa0
iow.thenewsroom.io
reseller
1288508569
freewheel.tv
direct
1014433
freewheel.tv
reseller
1024449
indexexchange.com
reseller
190473
ENCA advertising reaches 3.37M visitors across desktop and mobile web, in countries such as South Africa, United Kingdom, United States, Finland, Germany. Pricing models they offer are CPM on channels such as Display, Social, Mobile, Email Advertising on ENCA will allow you to reach consumers in industries or verticals such as Entertainment, Education, Sports, Government & Politics.

They are headquartered at Johannesburg, South Africa, and have 4 advertising & marketing contacts listed on Thalamus. According to their Ads.txt, ENCA inventory partners include: google.com, iow.thenewsroom.io, freewheel.tv, indexexchange.com.

ENCA works with Advertising technology companies such as Google Remarketing, Google Publisher Tag, DoubleClick.Net, Google Adsense, ADTECH, AppNexus, Taboola, ContextWeb, Apester, Komoona, Aggregate Knowledge, DoubleClick Bid Manager, Turn, Evidon, Rocket Fuel, Integral Ad Science, Openads/OpenX, Mediaplex, Magnetic, Yahoo Small Business, AudienceScience, RadiumOne, Simpli.fi, Adap.TV, Adconion, Advertising.com, DoubleVerify, Media Innovation Group, Connexity, PointRoll, Facebook Custom Audiences, Flashtalking, SpotXchange, The Trade Desk, MyBuys MyAds, StickyAds TV, Conversant, BlueKai DMP, BlueKai, IponWeb BidSwitch, X Plus One, Index Exchange, Tapad, BrightRoll, eXelate, Kauli, AdMeta, Switch Ads, Geniee, VINDICO, Pubmatic, Rubicon Project, Sonobi, Resonate Insights, Criteo, Improve Digital, Adscale, adingo, Smartclip, Bidtellect, Adobe Audience Manager Sync, DemDex, GetIntent, Adify, Specific Media, LowerMyBills, Ads.txt, Google Direct, Google Reseller, Outbrain, Amazon Associates, MBR Targeting, Burst Media, Yahoo Ad Sync, TripleLift, DynAdmic, Beeswax, Adhigh, Yieldmo, Adition, Adblade, AdBlade Embed, Eye View Digital, Videology, Chargeads, eBay Partner Network, Sociomantic, Atlas, Research Now, SiteScout.