Capabilities
Desktop Display

Email

Mobile Display

Social
Desktop Display, Email, Mobile Display, Social

Headline:


The global newspaper

Self / Managed Service:


Managed Service
Industries


Clothing & Fashion, Education, Entertainment, Health & Beauty, Sports, Technology

Key Differentiator


EL PAíS is the world leader in the daily press in Spanish and a benchmark for journalism in the Ibero-American sphere. The opening of the Brazil edition in 2013 makes it the first provider of quality information in Portuguese and Spanish, with close to 14 million unique users per month. EL PAíS has adapted to the evolution of the media respecting its identity: it is a diary of values, progressive and defender of democratic freedoms. Founded in 1976, it is defined as an independent, quality newspaper with an Ibero-American vocation and defender of pluralist democracy. Its registered office is in Madrid and, in addition to several delegations in Spain, it has offices in Washington, Mexico City, S?o Paulo and a delegation in Brussels. The newspaper has correspondents in Beijing, Jerusalem, Moscow, Berlin, Paris, London, Rome, Lisbon, Dubai and Buenos Aires, and with a wide network of collaborators around the world. Your website can be read in Spanish, Portuguese and Catalan. EL PAíS maintains agreements with newspapers from Chile (La Tercera), Mexico (The News and Capital, from Grupo MAC), Argentina (La Nación), United States (El Nuevo Herald), Dominican Republic (Caribbean) and Peru (La República) ), where it is distributed together with the associated media. In addition, with The New York Times, he elaborates a supplement in Spanish with exclusive contents of the North American newspaper. United States (El Nuevo Herald), Dominican Republic (The Caribbean) and Peru (The Republic), where it is distributed together with the associated media. In addition, with The New York Times, he elaborates a supplement in Spanish with exclusive contents of the North American newspaper. United States (El Nuevo Herald), Dominican Republic (The Caribbean) and Peru (The Republic), where it is distributed together with the associated media. In addition, with The New York Times, he elaborates a supplement in Spanish with exclusive contents of the North American newspaper.
PERSON
ROLE
CONTACT INFO & EMAIL
ACTIONS
286 Global Rank
15 Spain
265 M Estimated Visits
Traffic Sources
Direct

54.01%

Search

34.20%

Social

7.11%

Referrals

2.63%

Mail

1.42%

Display

0.64%
Powered by
Global Rank 385 1
Links In Count 43,003 23
Spain Rank
12
2
Spain Page Views
63.9%
2.9%
Mobile App Data
MixRank is the most comprehensive database of mobile apps, developers, SDKs, technologies, services, and integrations.
Learn more.
App Url: https://itunes.apple.com/app/diario-el-pais/id424590783
App Support: http://eskup.elpais.com/App/
Genre: Social Networking
Bundle ID: com.elpais.eskup
App Size: 5.72 M
Version: 1.1
Release Date: March 12th, 2011
Update Date: June 29th, 2013
Description:
Con Eskup podrás mantenerte informado al minuto con EL PAíS. Además, Eskup es dialogar, compartir, aprender; es una conversación en muchas direcciones sobre los temas que nos interesan. Es una red porque nos relacionamos, pero donde lo que importa es el mensaje. Creado por el equipo de EL PAíS, desde ahí lo utilizaremos periodísticamente. Pero Eskup da para mucho más: es el lugar en el que encontrarás a expertos hablando de sus temas, donde podrás preguntar o responder, callar o leer, informarte o informar.
Con la aplicación podrás:
- Buscar y seguir los temas y usuarios de tu interés
- Enviar mensajes y adjuntar fotos hechas con la cámara de tu iPhone o iPod Touch
- Compartir directamente tus mensajes en Twitter y/o Facebook
Cannot login
I tried to login with the account I opened at El Pais (website) but the mobile app doesn't recognizes it.
Capture
Capture makes reporting bugs easy, which increases the productivity of your test engineers; standardized reporting enables your developers to focus on fixing the bug instead of finding and reproducing it. Capture greatly improves your mobile testing processes. Just shake the phone to report a bug and be amazed how easy it can be.
Cordova
Apache Cordova is a platform for building native mobile applications using HTML, CSS and JavaScript.
TestFlight
The world flies on TestFlight by Burstly. Fortune 500 companies, investors, top publishers, independents, students... from experts to beginners, they're all here. Most of the world's developers rely on the TestFlight platform for beta testing, crash reporting and analytics.
Native

45.72%

Standard

53.31%

Direct

0.96%
Longest Running Ad
Dates Active
Aug 09, 2018 to Aug 07, 2020
Dates Active
May 05, 2020 to May 31, 2020
Dates Active
Jul 24, 2020 to Oct 02, 2020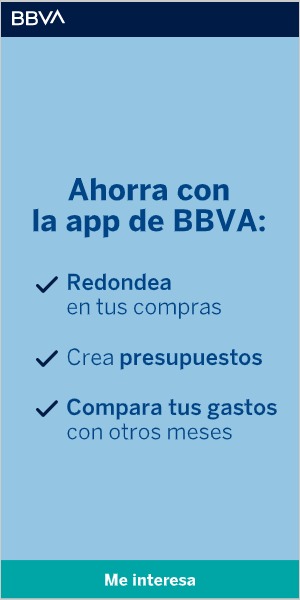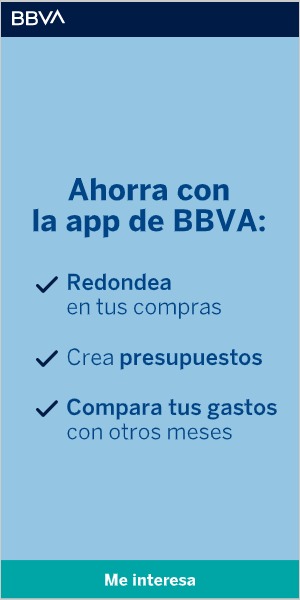 Dates Active
Jun 24, 2020 to Jul 26, 2020
Dates Active
Jun 08, 2020 to Sep 19, 2020
Dates Active
May 16, 2020 to May 31, 2020
Dates Active
Jan 08, 2020 to Oct 06, 2020
Dates Active
Dec 12, 2019 to Oct 07, 2020
Dates Active
Jun 25, 2020 to Sep 08, 2020
Dates Active
Apr 13, 2020 to Oct 07, 2020
Dates Active
Apr 05, 2020 to Sep 14, 2020
Ad Exchange
Type
Publisher ID
Certification ID
ad-generation.jp
reseller
12474
adform.com
reseller
2631
9f5210a2f0999e32
admanmedia.com
reseller
50422938
admanmedia.com
direct
56d6e5e3
admanmedia.com
reseller
8b60feb1
admanmedia.com
direct
94ad5728
admanmedia.com
reseller
c1ce5a17
adtech.com
reseller
10397
EL PAIS advertising reaches 265M visitors across desktop and mobile web, in countries such as Spain, Mexico, Brazil, United States, Argentina. Pricing models they offer are CPM on channels such as Display, Email, Mobile, Social Advertising on EL PAIS will allow you to reach consumers in industries or verticals such as Entertainment, Clothing & Fashion, Sports, Health & Beauty, Technology, Education.

They are headquartered at Madrid, Spain, and have 1 advertising & marketing contacts listed on Thalamus. According to their Ads.txt, EL PAIS inventory partners include: ad-generation.jp, adform.com, admanmedia.com, adtech.com, advertising.com, adyoulike.com, aerserv.com, altitude-arena.com, aniview.com, aol.com, aolcloud.net, appnexus, appnexus.com, aps.amazon.com, badiversitynetwork.com, beachfront.com, betweendigital.com, bidswitch.com, contextweb.com, crimtan.com, districtm.io, emxdgt.com, experian.com, exponential.com, freewheel.tv, fyber.com, google.com, groundtruth.com, gumgum.com, improvedigital.com, indexexchange.com, inner-active.com, lijit.com, lkqd.com, lkqd.net, loopme.com, mobfox.com, nativeads.com, onetag.com, openx.com, outbrain.com, pubmatic.com, pubnative.net, pulsepoint.com, quantcast.com, quantum-advertising.com, relappro.com, rhythmone.com, richaudience.com, rubiconproject.com, sekindo.com, sharethrough.com, smaato.com, smartadserver.com, smartclip.net, sonobi.com, sovrn.com, spotx.tv, spotxchange.com, springserve.com, ssphwy.com, sunmedia.tv, switchconcepts.com, taboola.com, targetspot.com, teads.tv, telaria.com, theagency.com, thetradedesk.com, tidaltv.com, tremorhub.com, tribalfusion.com, triplelift.com, tritondigital.com, truvid.com, truvidplayer.com, undertone.com, vi.ai, vidazoo.com, video.unrulymedia.com, xad.com, yahoo.com.

EL PAIS works with Advertising technology companies such as Flashtalking, Tribal Fusion, Exponential, Rocket Fuel, Facebook Exchange FBX, Weborama, SpotXchange, Accuen, The Trade Desk, Integral Ad Science, Connexity, Brandscreen, SiteScout, Adconion, ContextWeb, Simpli.fi, LucidMedia, Atlas, Chango, Adblade, Bizo, Digilant, Visual Revenue, Quisma, Zedo, Yield Manager, LiveRail, Aggregate Knowledge, Neustar AdAdvisor, AdMeld, Brilig, Rubicon Project, Openads/OpenX, Vizu, SAY Media Advertising, Google Adsense, BlueKai, AppNexus, Advertising.com, AdMeta, AOL-Time Warner Online Advertising, Evidon, Korrelate, Collective Media, DoubleClick.Net, Google Publisher Tag, Open AdStream, Mediaplex, Experian, Videology, Flite, BatangaMedia, MyBuys, Eq Ads, MLN Advertising, Undertone, AudienceScience, Tapad, Index Exchange, Drawbridge, CPX Interactive, Yahoo Small Business, Content ad, Upfront Digital Media, IponWeb BidSwitch, Eyeota, DynAdmic, Datonics, Improve Digital, Visible Measures, AppNexus Segment Pixel, Proclivity, Adify, AcuityAds, bRealtime, Quigo, Beanstock Media, AdSonar, BrightRoll, Centro, Resonate Insights, Zenovia, Dedicated Media, Conversant, Commission Junction, Bidtellect, Magnetic, Twitter Ads, Switch Ads, AdGear, Burst Media, Semasio, cXense, Spongecell, DoubleClick Bid Manager, BlueKai DMP, AdZerk, MyBuys MyAds, Crosswise, ADTECH, Engage BDR, StickyAds TV, VINDICO, Falk Realtime, Right Media, Smartclip, RhythmOne, eyeReturn, Teads, Clickagy, Prebid, Geniee, adingo, Facebook Custom Audiences, Sekindo, Serve Sharp, RUN Ads, BidTheatre, Google Adsense Asynchronous, RealVu, Adnologies, AdRoll, Appier, AMob, Media Desk, Forensiq, Sojern, Cliipa, AlephD, Criteo Publisher Marketplace, TripleLift, Adhigh, Link Share, TailTarget, Yahoo Ad Sync, Tail Target, Adobe Audience Manager Sync, Eye View Digital, Outbrain, Google Remarketing, GetIntent, Google Direct, Exponential Direct, ContextWeb Reseller, AppNexus Reseller, Ads.txt, RubiconProject Direct, PubMatic Reseller, Teads Direct, Switch Reseller, Sovrn Reseller, RhythmOne Reseller, ORC International Reseller, AppNexus Direct, PulsePoint Reseller, Fyber Reseller, AOL Direct, PubMatic Direct, SmartAdServer Reseller, OpenX Reseller, ShareThrough Direct, Adform Direct, LKQD Reseller, SpotXChange Reseller, FreeWheel Reseller, SpotXChange Direct, Tremor Video Reseller, Smaato Reseller, Taboola Reseller, Google Reseller, RubiconProject Reseller, Videology Group Reseller, Sekindo Direct, Videology Group Direct, AOL Reseller, Lijit Reseller, TruGAZE, ORC International Direct, GumGum, Amazon Direct, Adform Reseller, OpenX Direct, Improve Digital Reseller, IndexExchange Reseller, IndexExchange Direct, DemDex, Criteo, ElasticAd, Media Innovation Group, Walmart, Infolinks, Amazon Ad System, Amazon Associates, Turn, RadiumOne, SkimLinks, Exponential Reseller, Sovrn Direct, DoubleVerify, NetSeer, Pubmatic, Adition, SmartAdServer Direct, Beeswax, 161Media, Dstillery, Outbrain Direct, Outbrain Reseller, Teads Reseller, Rich Audience, Taboola, YuMe, Nativo, Media.net, AdKernel, LifeStreet Media, Tru Optik, Adswizz, Adbrain, Adstir, Technorati Media, Omnitag, eXelate, adloox, Sharethrough, Ad Tech Japan AOL, Mediarithmics, Yieldlab, SpringServe Reseller, Smart Adserver, Google AdSense Integrator, Adform, Spoutable, FreeWheel Direct, Lijit Direct, Quantum Native Solutions Direct, Rich Audience Direct, AerServ Reseller, Mobfox Reseller, Switch Concepts Reseller, The Trade Desk Reseller, BidSwitch Reseller, Quantcast Reseller, SSPHighway Reseller, Native Ads Reseller, Undertone Direct, Primis Direct, Inneractive Reseller, Smartclip Reseller, AdMan Reseller, Experian Reseller, Truvid Reseller, TargetSpot Reseller, Switch Concepts Direct, Crimtan Reseller, Smartclip Direct, Triton Digital Direct.