Capabilities
Desktop Display

Email

Mobile Display

Social
Desktop Display, Email, Mobile Display, Social

Headline:


International. International News. Last Minitue l The World

Self / Managed Service:


Managed Service
Industries


Food & Beverage, Health & Beauty, Sports, Travel & Leisure
PERSON
ROLE
CONTACT INFO & EMAIL
ACTIONS
250 Global Rank
11 Spain
206 M Estimated Visits
Traffic Sources
Direct

52.58%

Search

29.70%

Referrals

11.70%

Social

4.00%

Display

1.21%

Mail

0.82%
Powered by
Global Rank 687 10
Links In Count 32,948 1,438
Spain Rank
15
2
Spain Page Views
81.5%
9.4%
Mobile App Data
MixRank is the most comprehensive database of mobile apps, developers, SDKs, technologies, services, and integrations.
Learn more.
10 SDKs
3.32 Avg. Rating
633 Total reviews
App Url: https://itunes.apple.com/app/el-mundo/id324300162
App Support: https://www.elmundo.es/
Genre: News
Bundle ID: com.elmundo
App Size: 191 M
Version: 5.4.29
Release Date: August 20th, 2009
Update Date: October 1st, 2020
Description:
Con la app de EL MUNDO puedes:
? Acceder a las últimas noticias de EL MUNDO con una mayor velocidad de carga y fluidez al navegar por el contenido
? Recibir notificaciones con noticias urgentes y de última hora para mantenerte informado en cualquier lugar del mundo
? Guardar noticias como favoritas para leer más tarde, incluso sin conexión a Internet
? Disfrutar del servicio de lectura automática de noticias
? Comentar las noticias y participar en nuestros debates
? Visualizar todos los vídeos de EL MUNDO
Accede a las últimas noticias y a todos los contenidos de EL MUNDO a gran velocidad y con una navegación fluida. Mantente siempre informado y recibe todas las alertas de noticias de última hora.
PUEDES DISFRUTAR DEL MEJOR PERIODISMO DE SIEMPRE, ADAPTADO A TU MóVIL O TABLET
◆ úLTIMAS NOTICIAS Y ACTUALIDAD
Obtén acceso rápido e intuitivo a todas las secciones y canales de EL MUNDO: Espa?a, Economía, Internacional, Opinión, Deportes, LOC, Metrópoli, Yo Dona, Papel, Zen, Pixel, Crónica, FCinco…
También puedes disfrutar del mejor periodismo de investigación, de grandes reportajes y de los análisis y columnas de opinión de firmas tan destacadas como Arcadi Espada, Raúl del Pozo, Federico Jiménez Losantos y Lucía Méndez, con acceso ilimitado para suscriptores.
En un clic, puedes consultar la mejor INFORMACIóN LOCAL en nuestras ediciones regionales (Madrid, Andalucía, Catalu?a, Comunidad Valenciana, País Vasco y Baleares)
◆ ALERTAS DE úLTIMA HORA
Con nuestras notificaciones te informamos al minuto de las últimas noticias para que no te pierdas nada, con independencia de donde estés. Simplemente, instálate la app y recibe todas las noticias urgentes y alertas informativas.
◆ LEER SIN CONEXIóN
?Te interesa leer una noticia pero no tienes tiempo en este momento? Guarda las noticias e historias que quieras consultar más tarde. Además, puedes acceder a ellas incluso sin conexión a Internet.
◆ ALTAVOZ
Usa tu voz para pedirle a la app que te lea los titulares de las noticias de la portada, de una sección o de un tema específico. En el coche, mientras realizas otras actividades…
◆ DEJA TU OPINIóN
Con la app de EL MUNDO puedes comentar las noticias y participar en nuestros debates de temas de actualidad. También puedes compartir directamente las noticias en Whatsapp, en tus redes sociales y por correo electrónico.
◆ RETRANSMISIONES EN DIRECTO
La mejor información de Deportes también está en EL MUNDO. Fútbol, tenis, fórmula 1, motociclismo… Con nuestras retransmisiones en directo puedes seguir las competiciones, además de consultar al detalle las clasificaciones y resultados de aquellos deportes, equipos y competiciones que te interesen.
◆ PROGRAMACIóN DE TELEVISIóN
Puedes consultar la programación de televisión al detalle, por cadenas y por horas, de toda la semana, así como la ficha técnica de todas las películas que se emiten.
◆ BOLSA: COTIZACIONES EN TIEMPO REAL
Consulta la evolución de los principales valores e índices de Bolsa (Ibex 35, Dow Jones, Nasdaq)
◆ CONTENIDOS PREMIUM
Y si quieres acceder a los contenidos PREMIUM, también puedes hacerlo directamente en la app.
Suscripción Mensual -> 0,99 € el primer mes y renovación a 7,99 €/mes.
Suscripción Anual -> 79,99 €/a?o.
Puedes suscribirte y pagar a través de tu cuenta de iTunes. El precio de la suscripción se muestra en el panel de compras de El Mundo. El cobro se efectuará en la cuenta de iTunes cuando se confirme la compra. La suscripción se renovará automáticamente a menos que canceles 24 horas antes de que finalice el período vigente. La renovación se cobrará en la cuenta en las 24h anteriores al fin del período vigente. El usuario puede gestionar las suscripciones y desactivar la renovación automática yendo a los ajustes de la cuenta en iTunes tras la compra.
------
Política de privacidad: http://www.elmundo.es/registro/privacidad.html
Términos de uso: http://www.elmundo.es/registro/avisolegal.html
Daily Downloads Oct 01 - 31, 2020
Anuncios, pop ups e imposible lectura
?De verdad creéis que se van a descargar vuestra aplicación con la cantidad de anuncios que imposibilitan la lectura de cualquier noticia que puede estar en cualquier página de internet? ?Pretendéis que con esa carta de presentación queramos pagar una suscripción al mes para poder seguir leyendo? ?Pensáis que es de recibo que una aplicación que supuestamente aglutina las noticias de los diversos ámbitos sea un incordio a la hora de su manejo y visualización? Mi única estrella en la valoración es por la rapidez en las notificaciones que avisan de noticias de actualidad. Espero poder disfrutar de una aplicación más limpia, libre de basura y busquen otros recursos para hacerla premium. Si no es así pronto la borraré. Un saludo
Demasiada publicidad
He pagado la prueba de un mes, con la intención de contratar un a?o si me gustaba. La cantidad de publicidad es abrumadora.
NO SUSCRIBIRSE A PREMIUM
Funcionó el primer día, a partir de ahí 15 días de reclamaciones y correos sin éxito. Sigue sin funcionar. ME QUIERO DAR DE BAJA
Más anuncios menos performance
Os dedicáis a aumentar los anuncios por donde sea, los artículos cada vez son más de pago (no solo los de opinión). Va más lenta, se maneja peor... horrible. Además la calidad de las noticias va a peor también, no entiendo que hacéis. Me queréis obligar a leer el País? Por dios... Pasaros a prensa internacional, mucho mejor
Absolutamente lamentable
Con el calor procedente de mi iPad cuando utilizo esta aplicación se podrían cocinar 2 o 3 fabadas. Lo de la publicidad es simplemente vergonzoso: ni se ve completamente la publicidad ni se puede leer un artículo. Ustedes, se?ores, tecnológicamente, están en el siglo I a.C. No invierto ni un céntimo en esta aplicación.
Penosa experiencia
Me he suscrito encantado y me he arrepentido en cuanto he accedido al contenido: parece una web de Geocities llena de banners, imposible leer un artículo sin tragarse 4 anuncios cutres. Qué pena esa ambición, se lo van a cargar.
Launch Services
Core Graphics
The Core Graphics framework is based on the Quartz advanced drawing engine. It provides low-level, lightweight 2D rendering with unmatched output fidelity. You use this framework to handle path-based drawing, transformations, color management, offscreen rendering, patterns, gradients and shadings, image data management, image creation, and image masking, as well as PDF document creation, display, and parsing.
System Configuration F...
This collection of documents describes the programming interfaces of the System Configuration framework. The System Configuration framework provides functions that determine the reachability of target hosts in both a synchronous and an asynchronous manner. It also provides error detection facilities.
AVFoundation
The AV Foundation framework provides an Objective-C interface for managing and playing audio-visual media in iOS and OS X applications.
Core Foundation Framework
Core Foundation is a framework that provides fundamental software services useful to application services, application environments, and to applications themselves. Core Foundation also provides abstractions for common data types, facilitates internationalization with Unicode string storage, and offers a suite of utilities such as plug-in support, XML property lists, URL resource access, and preferences.
Core Location Framework
The Core Location framework lets you determine the current location or heading associated with a device. The framework uses the available hardware to determine the user's position and heading. You use the classes and protocols in this framework to configure and schedule the delivery of location and heading events. You can also use it to define geographic regions and monitor when the user crosses the boundaries of those regions. In iOS, you can also define a region around a Bluetooth beacon.
Foundation Framework
MobileCoreServices
Quartz Core Framework
This collection of documents provides the API reference for the Quartz Core framework, which supports image processing and video image manipulation.
UIKit
The UIKit framework (UIKit.framework) provides the crucial infrastructure needed to construct and manage iOS apps. This framework provides the window and view architecture needed to manage an app's user interface, the event handling infrastructure needed to respond to user input, and the app model needed to drive the main run loop and interact with the system.
Native

28.12%

Standard

70.31%

Direct

1.57%
Longest Running Ad
Dates Active
Aug 07, 2018 to Aug 05, 2020
Dates Active
May 08, 2019 to Oct 03, 2020
Dates Active
May 08, 2019 to Oct 03, 2020
Dates Active
Apr 02, 2020 to Oct 03, 2020
Dates Active
Mar 24, 2020 to Oct 03, 2020
Dates Active
Feb 13, 2020 to Oct 03, 2020
Dates Active
Apr 24, 2020 to Aug 13, 2020
Dates Active
Dec 23, 2019 to Jun 29, 2020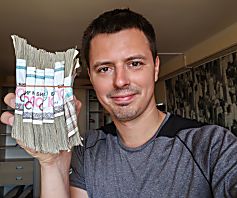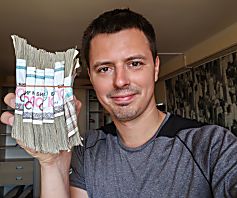 Dates Active
Jun 12, 2020 to Oct 02, 2020
Dates Active
Dec 01, 2019 to Jun 06, 2020
Dates Active
Apr 26, 2020 to Jun 25, 2020
Ad Exchange
Type
Publisher ID
Certification ID
33across.com
direct
0010b00001u65jvaaa
bbea06d9c4d2853c
33across.com
direct
0010b00002mpthcaaz
bbea06d9c4d2853c
33across.com
direct
0010b00002sdxzxaab
bbea06d9c4d2853c
33across.com
reseller
0013300001hqxmhaao
bbea06d9c4d2853c
33across.com
reseller
0013300001qfpamaak
bbea06d9c4d2853c
33across.com
reseller
0013300001r0t9maaa
33across.com
direct
010b000018lt8baae
bbea06d9c4d2853c
El Mundo advertising reaches 206M visitors across desktop and mobile web, in countries such as Spain, Mexico, United States, Colombia, Argentina. Pricing models they offer are CPM on channels such as Display, Email, Mobile, Social Advertising on El Mundo will allow you to reach consumers in industries or verticals such as Health & Beauty, Food & Beverage, Sports, Travel & Leisure.

They are headquartered at Madrid, Spain, and have 1 advertising & marketing contacts listed on Thalamus. According to their Ads.txt, El Mundo inventory partners include: 33across.com, ad.plus, ad6media.fr, adform.com, admanmedia.com, adocean-global.com, adpone.com, adsolut.in, adspruce.com, adtech.com, adtrue.com, advangelists.com, advertising.com, adyoulike.com, aerserv.com, altitude-arena.com, ampliffy.com, aniview.com, anyclip-media.com, aol.com, aolcloud.net, appnexus.com, aps.amazon.com, axonix.com, beachfront.com, betweendigital.com, bidswitch.com, bidtellect.com, btrll.com, buzzoola.com, cedato.com, chocolateplatform.com, connatix.com, connectad.io, contextweb.com, conversantmedia.com, coull.com, coxmt.com, cpubmatic.com, crimtan.com, criteo.com, districtm.io, dynadmic.com, dyntrk.com, e-planning.net, emxdgt.com, entravision.com, experian.com, exponential.com, facebook.com, firstimpression.io, freewheel.tv, fyber.com, google.com, groundtruth.com, gumgum.com, imonomy.com, improvedigital.com, indexexchange.com, inmobi.com, insticator.com, kargo.com, ligadx.com, lijit.com, linicom.com, lkqd.com, lkqd.net, lockerdome.com, loopme.com, madopi.com, media.net, mediabong.com, mgid.com, mobfox.com, mobileadtrading.com, mox.tv, mxdgt.com, nativeads.com, nativo.com, novoroll.com, ogury.com, onetag.com, ooyala.com, openx.com, optimanetwork.com, otm-r.com, outbrain.com, pixfuture.com, projectagora.com, pubmatic.com, pubnative.net, pulsepoint.com, quantcast.com, quantum-advertising.com, relappro.com, revcontent.com, rhythmone.com, richaudience.com, rtk.io, rubiconproject.com, seedtag.com, sekindo.com, sharethrough.com, smaato.com, smartadserver.com, smartclip.net, smartyads.com, somoaudience.com, sonobi.com, sovrn.com, spotx.tv, spotxchange.com, springserve.com, ssp.ynxs.io, ssphwy.com, stroeer.com, subdomain=anuncios.elmundo.es, subdomain=diariodecastillayleon.elmundo.es, subdomain=diariodevalladolid.elmundo.es, subdomain=elcorreodeburgos.elmundo.es, subdomain=heraldodiariodesoria.elmundo.es, subdomain=mibebeyyo.elmundo.es, subdomain=recetasdecocina.elmundo.es, sunmedia.tv, switchconcepts.com, synacor.com, taboola.com, teads.tv, tech.convergd.com, telaria.com, theagency.com, thetradedesk.com, tidaltv.com, tremorhub.com, tribalfusion.com, triplelift.com, tritondigital.com, undertone.com, valueclickmedia.com, vdopia.com, vertoz.com, vi.ai, vidazoo.com, vidcrunch.com, video.unrulymedia.com, vidoomy.com, vindicosuite.com, viralize.com, waardex.com, wmgroup.us, xad.com, xapads.com, yahoo.com, yieldlab.net, yieldnexus.com, yumenetworks.com.

El Mundo works with Advertising technology companies such as Adition, RadiumOne, Facebook Exchange FBX, Triggit, Media Innovation Group, X Plus One, Connexity, Brandscreen, Openads/OpenX, Pubmatic, Rubicon Project, SiteScout, Aggregate Knowledge, Rocket Fuel, SpotXchange, AdMeld, Videology, DemDex, Adap.TV, Google Publisher Tag, LucidMedia, Simpli.fi, PointRoll, Integral Ad Science, Neustar AdAdvisor, Digilant, DoubleVerify, cXense, AdMeta, Caraytech e-planning, Adify, Collective Media, AppNexus, Turn, eXelate, BlueKai, Index Exchange, Accuen, Criteo, Chango, Experian, ContextWeb, Yield Manager, Dstillery, Yahoo Publisher Network, Google Adsense, Smart Adserver, AudienceScience, DoubleClick.Net, Weborama, Atlas, MyBuys, Undertone, Segmint, Evidon, BatangaMedia, Bizo, adloox, Flashtalking, Twitter Ads, Tribal Fusion, Switch Ads, Exponential, Burst Media, Improve Digital, AcuityAds, Google Ad Partner Services, Zenovia, IponWeb BidSwitch, 161Media, Drawbridge, PulsePoint, Yahoo Small Business, AdPredictive, AdGear, Datonics, Mediaplex, NetSeer, VINDICO, SkimLinks, MLN Advertising, Proclivity, Upfront Digital Media, LiveRail, Eyeota, DynAdmic, Visible Measures, Choice Stream, AppNexus Segment Pixel, HookLogic, AdRoll, ADTECH, Adform, Google Remarketing, Centro, RealVu, eyeReturn, OneScreen, bRealtime, IntentIQ, Vidible, MyBuys MyAds, Semasio, Teads, DoubleClick Bid Manager, StickyAds TV, Magnetic, Appier, BlueKai DMP, adingo, Smartclip, RhythmOne, Crosswise, Geniee, Falk Realtime, Kauli, Sonobi, GumGum, Foot Locker, SpringServe, Adscale, Cabelas, TripleLift, Sekindo, Nexage, Wayfair, BidTheatre, AMob, Adnologies, Serve Sharp, RUN Ads, Sojern, Media Desk, Conversant, Adhigh, Link Share, Marchex, Impact, eBay Partner Network, Eye View Digital, AlephD, Forensiq, AdZerk, Yahoo Ad Sync, Omnitag, GetIntent, Adobe Audience Manager Sync, Bidtellect, Taboola, Media.net, LifeStreet Media, Nativo, Aerserv, Criteo Publisher Marketplace, Amazon Ad System, Amazon Associates, Walmart, Zodiak Active, Facebook Custom Audiences, Google Direct, Ads.txt, Teads Direct, Google Reseller, AppNexus Direct, Outbrain, Teads Reseller, PulsePoint Reseller, AOL Direct, SmartAdServer Reseller, Fyber Direct, OpenX Reseller, Exponential Direct, AppNexus Reseller, Adform Reseller, RubiconProject Direct, PubMatic Reseller, Criteo Reseller, RubiconProject Reseller, Sekindo Reseller, AOL Reseller, DistrictM Reseller, Amazon Direct, Fyber Reseller, PubMatic Direct, Adform Direct, ContextWeb Reseller, Switch Reseller, Sovrn Reseller, SpotXChange Direct, Smaato Reseller, Taboola Reseller, Improve Digital Reseller, RhythmOne Reseller, GumGum Reseller, ORC International Reseller, Videology Group Direct, Lijit Reseller, Outbrain Direct, SmartAdServer Direct, Beachfront Direct, Beachfront Reseller, Cedato Reseller, ContextWeb Direct, FreeWheel Reseller, Kargo Reseller, Lijit Direct, LKQD Reseller, Sovrn Direct, SpotXChange Reseller, Tremor Video Reseller, Tremor Video Direct, OpenX Direct, The Trade Desk, Google Inteactive Media Ads, TruGAZE, Advertising.com, IndexExchange Reseller, IndexExchange Direct, Videology Group Reseller, AdYouLike Reseller, BrightRoll Reseller, Comet Cox Media Reseller, Exponential Reseller, LKQD Direct, SpringServe Direct, SpringServe Reseller, Beeswax, Outbrain Reseller, GumGum Direct, 33 Across Reseller, Criteo Direct, Synacor Reseller, ShareThrough Direct, Google AdSense Integrator, 33 Across Direct, Taboola Direct, DistrictM Direct, Improve Digital Direct, Connatix Direct, FreeWheel Direct, Triple Lift Direct, ad.plus Direct, ad6 media Direct, AdMan Direct, AdTrue Direct, AerServ Reseller, Genesis Media Reseller, AnyClip Direct, BidSwitch Reseller, Bidtellect Reseller, Connectad Direct, Crimtan Reseller, DynAdmic Reseller, Experian Reseller, GroundTruth Reseller, Imonomy Direct, Ligatus Direct, Lockerdome Direct, Media.net Direct, Vuble Reseller, Mobfox Reseller, Mobile Ad Trading Direct, Native Ads Reseller, OneTag Reseller, Ooyala Reseller, pixfuture Direct, Quantcast Reseller, Revcontent Reseller, Rich Audience Direct, Rich Audience Reseller, Seedtag Direct, Seedtag Reseller, Primis Reseller, Smartclip Direct, SmartyAds Reseller, Somoaudience Direct, SSPHighway Reseller, SunMedia Direct, SunMedia Reseller, Switch Concepts Reseller, The Trade Desk Reseller, Undertone Direct, Epsilon Reseller, Vertoz Direct, vidoomy Direct, Viralize Reseller, Xapads Direct, AdYouLike Direct, Amazon Reseller, FirstImpression Direct, Quantum Native Solutions Reseller, ORC International Direct, LoopMe Reseller, Nativo Reseller, Aniview Reseller, MGID Direct, Telaria Reseller.