Datpiff.com is an entertainment company based out of Calle Laguna del Marquesado Na 19, Nave 16 Edificio Adriana 1a Planta, Polígono Industrial La Resina (Villaverde), Madrid, Community of Madrid, Spain.
Capabilities
Desktop Display

Social

Mobile Display

Email
Desktop Display, Social, Mobile Display, Email

Headline:


Publisher: The Authority in Free Mixtapes

Self / Managed Service:


Managed Service
Industries


Entertainment

Key Differentiator


If you're looking for a way to get exposure to your own or the music of an artist you represent. Or if you're looking to market a product to over 450,000 users in our demographic daily, please fill out the form below. A representative will get back to you shortly with a list of advertising opportunities

Owned / Operated Properties


outlawzinc.com
PERSON
ROLE
CONTACT INFO & EMAIL
ACTIONS
33576 Global Rank
9024 United States
1.78 M Estimated Visits
Traffic Sources
Direct

46.59%

Search

45.60%

Social

6.78%

Referrals

0.62%

Mail

0.39%

Display

0.02%
Geography Breakdown
56.74%

5.94%

5.07%

4.30%

2.93%
Powered by
Global Rank 14,549 2,531
Links In Count 8,454 288
United States Rank
4,673
675
United States Page Views
50.8%
8.9%
Mobile App Data
MixRank is the most comprehensive database of mobile apps, developers, SDKs, technologies, services, and integrations.
Learn more.
10 K Downloads
10 SDKs
4.89 Avg. Rating
66 Total reviews
App Url: https://play.google.com/store/apps/details?id=com.datpiff.dedication
App Support: http://www.dedication6.com/
Genre: music_and_audio
Bundle ID: com.datpiff.dedication
App Size: 29.6 M
Release Date: December 24th, 2017
Update Date: December 30th, 2017
Description:
DatPiff, in association with Young Money presents the exclusive Pre-Stream and application for Lil Wayne's Dedication 6 mixtape.

The mixtape contains a countdown to this monumental release as well as the streams for the past 5 Dedication mixtapes hosted by DJ Drama.

Register within the app to join the Young Money mailing list and be eligible to stream tracks before the release on Christmas 2017!
AdMob Mediation
Android API
All APIs for communicating with the Android system.
DoubleClick
DoubleClick is the ad technology foundation to create, transact, and manage digital advertising for the world's buyers, creators and sellers. Available for iOS and Android
Google Analytics
The Google Analytics SDK for Android makes it easy for native Android developers to collect user engagement data from their applications. Developers can then use the Google Analytics reports to measure: The number of active users are using their applications. From where in the world the application is being used. Adoption and usage of specific features. Crashes and exceptions. In-app purchases and transactions. And many other useful metrics... The Google Analytics SDK also gives you the tools to monitor the success of mobile marketing campaigns. Connect user interactions with paid ads, Google Play downloads, and subsequent in-app usage and Ecommerce transactions. Google Analytics provides a powerful platform to measure and optimize all of your application marketing efforts.
Google Authorization
Google Play services offers a standard authorization flow for all Google APIs and all components of Google Play services. In addition, you can leverage the authorization portion of the Google Play services SDK to gain authorization to services that are not yet supported in the Google Play services platform by using the access token to manually make API requests or using a client library provided by the service provider.
Google Cloud Messaging
Google Cloud Messaging for Android (GCM) is a service that allows you to send data from your server to your users' Android-powered device, and also to receive messages from devices on the same connection. The GCM service handles all aspects of queueing of messages and delivery to the target Android application running on the target device. GCM is completely free no matter how big your messaging needs are, and there are no quotas.
Google Mobile Ads
The Google Mobile Ads SDK is the latest generation in Google mobile advertising featuring refined ad formats and streamlined APIs for access to mobile ad networks and advertising solutions. The SDK enables mobile app developers to maximize their monetization on Android, iOS, and Windows Phone 8.
Google Play Game Services
Make your games social with Google Play game services. Add achievements, leaderboards, real-time multiplayer, and other popular features using the Google Play game services SDK. Let players sign in using their Google+ identities and share their gaming experience with friends. Visit developers.google.com/games/services for more information about integrating game services into your app.
Google Play Services
Google Play Services give your apps more features to attract users on a wider range of devices. With Google Play services, your app can take advantage of the latest, Google-powered features such as Maps, Google+, and more, with automatic platform updates distributed as an APK through the Google Play store. This makes it faster for your users to receive updates and easier for you to integrate the newest that Google has to offer.
Google Plus
The Google+ platform for Android lets you authenticate a user with the same credentials they use on Google every day. Once a user signs in with Google, you can create more engaging experiences and drive usage of your app.
Native

98.51%

Standard

1.30%

Direct

0.18%
Longest Running Ad
Dates Active
Aug 04, 2018 to Aug 02, 2020
Dates Active
Sep 16, 2020 to Sep 17, 2020
Dates Active
Aug 17, 2020 to Aug 23, 2020
Dates Active
Jun 03, 2020 to Jun 03, 2020


Dates Active
Jul 09, 2020 to Jul 10, 2020
Dates Active
Aug 28, 2020 to Aug 28, 2020
Dates Active
May 10, 2020 to Aug 17, 2020
Dates Active
May 30, 2020 to Jul 12, 2020
Dates Active
May 05, 2020 to Jun 22, 2020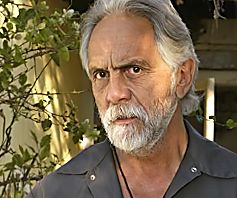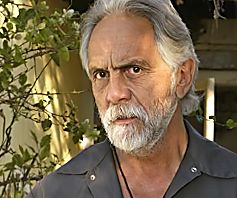 Dates Active
Sep 07, 2020 to Oct 01, 2020
Dates Active
Jul 14, 2020 to Sep 12, 2020
Ad Exchange
Type
Publisher ID
Certification ID
33across.com
direct
0014000001yrmoyaav
bbea06d9c4d2853c
rubiconproject.com
reseller
21642
0bfd66d529a55807
rubiconproject.com
reseller
21434
0bfd66d529a55807
pubmatic.com
reseller
158136
5d62403b186f2ace
pubmatic.com
reseller
158569
5d62403b186f2ace
adtech.com
reseller
12094
advangelists.com
reseller
8d3bba7425e7c98c50f52ca1b52d3735
60d26397ec060f98
sonobi.com
reseller
a416546bb7
d1a215d9eb5aee9e
indexexchange.com
reseller
190966
50b1c356f2c5c8fc
aps.amazon.com
direct
bd056b42-51db-43ce-9a8e-3b11319b5d1f
datPiff advertising reaches 1.78M visitors across desktop and mobile web, in countries such as United States, United Kingdom, Canada, Netherlands, France. Pricing models they offer are CPM on channels such as Display, Social, Mobile, Email Advertising on datPiff will allow you to reach consumers in industries or verticals such as Entertainment.

They have 1 advertising & marketing contacts listed on Thalamus. According to their Ads.txt, datPiff inventory partners include: 33across.com, rubiconproject.com, pubmatic.com, adtech.com, advangelists.com, sonobi.com, indexexchange.com, aps.amazon.com, openx.com, ad-generation.jp, districtm.io, appnexus.com, rhythmone.com, beachfront.com, bidfluence.com, google.com, sovrn.com, lijit.com, contextweb.com, gumgum.com, smartyads.com, chocolateplatform.com, vdopia.com, aolcloud.net, emxdgt.com, consumable.com, conversantmedia.com, freewheel.tv, bidtellect.com, coxmt.com, synacor.com, improvedigital.com, infolinks.com, insticator.com, brightcom.com, e-planning.net, phythmone.com, rtbhouse.com, smartadserver.com, ucfunnel.com, aralego.com, ssp.ynxs.io, advertising.com, spotx.tv, spotxchange.com, adform.com, media.net, sharethrough.com, smartclip.net, tremorhub.com, triplelift.com, tl-spotxchange.com, tl-spotx.tv, undertone.com, yieldmo.com.

datPiff works with Advertising technology companies such as Open AdStream, Media Innovation Group, Spongecell, AppNexus, Turn, Rocket Fuel, Accuen, DoubleVerify, Experian, BlueKai, Google Adsense, X Plus One, Dstillery, Tribal Fusion, AdZerk, Exponential, DoubleClick.Net, Jetpack Digital, Gorilla Nation, Openads/OpenX, Conversant, Intellitxt, Vibrant Advertising, Evidon, RealVu, Mediaplex, eXelate, Neustar AdAdvisor, Collective Media, Yahoo Small Business, Digilant, RadiumOne, Chango, The Trade Desk, SiteScout, Advertising.com, Google Publisher Tag, Adbutler, Facebook Exchange FBX, Adconion, BlueKai DMP, Magnetic, AudienceScience, Upfront Digital Media, Simpli.fi, Tapad, ContextWeb, Burst Media, Resonate Insights, Index Exchange, IponWeb BidSwitch, Drawbridge, DoubleClick Bid Manager, FirstImpression, GumGum, Adobe Audience Manager Sync, Yahoo Ad Sync, DemDex, Exponential Direct, Connatix Direct, Teads, Connatix, SmartAdServer Reseller, Fyber Direct, ContextWeb Reseller, AppNexus Reseller, LKQD Reseller, SpotXChange Reseller, PubMatic Reseller, Sovrn Reseller, Tremor Video Reseller, DistrictM Direct, Google Reseller, Videology Group Reseller, Sekindo Direct, AOL Reseller, Lijit Reseller, Lijit Direct, Converstand Media Reseller, GumGum Reseller, MyBuys MyAds, 161Media, Google Adsense Asynchronous, Amazon Ad System, Beeswax, Connexity, DistrictM, RUN Ads, Media.net, Videology, Amazon Associates, PulsePoint Reseller, Outbrain Reseller, Fyber Reseller, Google Direct, OpenX Reseller, Ads.txt, Adform Reseller, RubiconProject Direct, Beachfront Reseller, FreeWheel Reseller, Cedato Reseller, Teads Direct, RubiconProject Reseller, RhythmOne Reseller, IndexExchange Reseller, AppNexus Direct, FirstImpression Direct, Sekindo, Walmart, Infolinks, GumGum Direct, 33 Across Reseller, Criteo Direct, Outbrain Direct, Smaato Reseller, SpringServe Direct, Synacor Reseller, Rubicon Project, Amazon Direct, Tremor Video Direct, SpotXChange Direct, LKQD Direct, OpenX Direct, SpotXchange, TripleLift, BannerFlow, AOL Direct, Improve Digital Reseller, Improve Digital, Criteo, AppNexus Segment Pixel, Flashtalking, Pubmatic, StickyAds TV, Vertoz, AcuityAds, ORC International Reseller, Sonobi Reseller, IndexExchange Direct, ORC International Direct, StreamRail Direct, PubMatic Direct, Sovrn Direct, Eyeota, Narrative, Avocet, CogoCast, Adify, Flxone, Taboola, StackAdapt, Bidtellect, GetIntent, Adhigh, SkimLinks, AdGear, eyeReturn, Geniee, Integral Ad Science, 33 Across Direct, Sonobi Direct, Criteo Reseller, C1X Reseller, Comet Cox Media Reseller, DistrictM Reseller, Brightcom Direct, Carambola Direct, Converstand Media Direct, Improve Digital Direct, LoopMe Direct, Smaato Direct, Sonobi, Criteo Publisher Marketplace, Celtra, Eye View Digital, Uponit, YieldBot Reseller, LoopMe Reseller, Adform Direct, Facebook Custom Audiences, RhythmOne, Proclivity, DynAdmic, AdRoll, ClickCertain, FreeWheel Direct, SpringServe Reseller, Yieldmo Direct, Google AdSense Integrator, AdTheorent, Link Share, Taboola Direct, Somoaudience Reseller, Mobile Ad Trading Reseller, Consumable Direct, Media.net Direct, Smartclip Direct, Undertone Direct, Primis Direct, Inneractive Reseller, Polymorph Direct, TIM Media Direct, MemeVideo Direct, Insticator Direct, Tappx Reseller, Revcontent Direct, Genesis Media Reseller, Bidtellect Reseller, Revcontent Reseller, Aniview Reseller, adtelligent Reseller, MGID Direct, Blis, Mobile Ad Trading, RhythmOne Direct, Triple Lift Direct, ShareThrough Direct, AdStanding, Advangelists, bRealtime, Adelphic, Prebid, PLAYGROUND XYZ, MaxPoint Interactive, ZypMedia, Loopme, JustPremium, Telaria Reseller, Admedo, Technorati Media, Beachfront Direct, Bidfluence Direct, SmartyAds Reseller, Chocolate Direct, Infolinks Direct, E-Planning Direct, RTB House Direct, SmartAdServer Direct, Synacor Direct, ucfunnel Direct, So-net Media, Freebit Admind, Cinarra, MicroAd, AdTech Studio, EMX, Appier, Next Millenium Direct, Facebook Reseller, Intergi.