Covers Media Group is an online publisher, providing Sports Wagering enthusiasts with valuable news, editorial and analysis as well as accurate and up-to-date scores, odds, matchups and statistics information.
The Covers.com property was originally launched in 1995 and continues to be recognized as an industry leader, reaching several million passionate and engaged worldwide users every single month.
The Covers Media Group team is committed to executing ROI-positive campaigns for our advertising partners. While also delivering high quality Sports Wagering Information content and innovative product solutions to our Web site users.
Company Name:


Covers Media Group

Parent Company Name:


Tribune Media

(View Trends)

Headquarters: (View Map)

Dallas, TX, United States

Office Locations:

Nova Scotia and Galway

1 - 10 employees
Capabilities
Desktop Display

Desktop Video

Mobile Display

Social

Email

Search
Desktop Display, Desktop Video, Mobile Display, Social, Email, Search

CPA, CPC, CPCV, CPE, CPI, CPL, CPM, CPS, CPV, Flat Rate, Pay-Per-Call, Revshare / ROAS, % of Media Spend

Ad Agency, Ad Network, Affiliate Network, Facebook FMP, Mobile App Publisher, Retargeting, Web Publisher, Other

Minimum Spend:


$501-$1000

Headline:


Publisher: Sports Betting Odds, Statistics and Picks - Covers.com

Self / Managed Service:


Self-Service & Managed Service
Industries


eCommerce, Entertainment, Gaming, Sports, Technology

Key Differentiator


Created in 1995 by Paul Lavers and Joe MacDonald, Covers.com is the flagship property of the Covers Media Group. Covers.com is a one-stop-shop for current and accurate sports gaming information. It's essential reading for any level of sports bettor. Managed by a round-the-clock editorial staff, Covers.com produces statistics, articles and information for sports enthusiasts, 24 hours a day, 365 days a year. The site features live scores and odds, detailed match-up pages, a popular forum community and key angles on every major sport. As the sports gaming industry grows, so does the reputation of Covers.com as the most convenient and entertaining source for sports news and facts with over 45 million visits a year, which all helps make it the #1 Sports Betting Industry site according to Hitwise. Covers.com is also a leader in sports gaming industry news, featuring regular coverage of industry news and events, as well as detailed reviews and rankings of the best online sportsbooks, including user-rankings. Covers.com is also home to the Covers Experts. This group of sports wagering professionals studies the numbers, statistics, and intangibles to offer customers the convenience of top-notch sports information that comes from hours of research and years of experience. The Experts promote honesty, accuracy and integrity in their work, and their information is guaranteed to show a positive outcome for clients. This guarantee is backed by a "If you don't win, you don't pay" policy that provides clients an additional level of confidence in the product.

Owned / Operated Properties


prosportsdaily.com, forums.prosportsdaily.com

Targeting


Sports, Audience segments, Category segments

Data Partners


QuantCastGoogle Analytics 360comScore

Ad Verification / Brand Safety / Measurement / Viewability Partners


Blockthrough

Approved 3rd Party Ad Serving / Rich Media Vendors


DFP Premium
PERSON
ROLE
CONTACT INFO & EMAIL
ACTIONS
Business Development Manager
National Account Executive
Project Delivery Manager and Product Lead
0 Global Rank
0
181 K Estimated Visits
Traffic Sources
Direct

77.50%

Search

20.21%

Mail

1.06%

Referrals

0.95%

Social

0.28%

Display

0.00%
Geography Breakdown
88.89%

4.25%

1.53%

0.79%

0.75%
Powered by
Global Rank 5,805 118
Links In Count 673 5
United States Rank
1,636
65
United States Page Views
76.0%
14.5%
Mobile App Data
MixRank is the most comprehensive database of mobile apps, developers, SDKs, technologies, services, and integrations.
Learn more.
App Url: https://itunes.apple.com/app/covers-media-group/id1464007095
App Support: https://www.covers.com/app/faq.aspx
Genre: Sports
Bundle ID: com.covers.app
App Size: 36.4 M
Version: 1.2.10
Release Date: August 14th, 2019
Update Date: September 15th, 2019
Description:
Bring your sports bets to life with the Covers Live app. Just in time for football season, you can now quick cap your bets on the go with all the tools you need to get the full sports betting experience.
Don't just place your bet, live it! Whether before, during or after the game, Covers Live gives you the most ways to manage your sports bets on the go;
DRAW A LINE - Never again miss the line you want by setting custom lines on the matches that are important to you. Set your lines for spreads, moneylines, and totals.
WE'LL KEEP YOU POSTED - Too busy to stay on top of your preferred lines? We'll let you know when those lines move up or down with our Line History graphs.
KNOW THE SCORE – Get the latest live sports scores and game results from all sports and more instantly at the tap of a finger.
KEEP ORGANIZED – Add all the important football, basketball, baseball, hockey and other game matchups you want to monitor in one convenient place with My Matchups.
SWEAT IT OUT - We'll let you know the status of your bets when they're down to the wire so you don't miss any of last minute live action.
TELL YOUR STORY - Share your big wins and heartbreaking loses with your friends in just a few taps.
Covers has been the leader in sports betting entertainment for 25 years so download Covers Live and take sports betting management to a whole new level!
Daily Downloads Oct 01 - 31, 2020
Native

21.00%

Standard

76.07%

Direct

2.93%
Longest Running Ad
Dates Active
Aug 07, 2018 to Aug 05, 2020
Dates Active
Oct 17, 2019 to Oct 03, 2020


Dates Active
Mar 28, 2020 to Oct 03, 2020
Dates Active
Feb 21, 2020 to Aug 10, 2020
Dates Active
Mar 27, 2020 to Oct 03, 2020
Dates Active
Aug 10, 2019 to Oct 02, 2020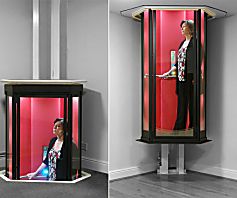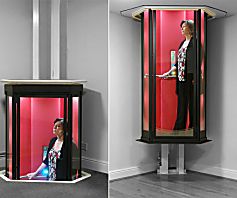 Dates Active
Apr 07, 2020 to Apr 14, 2020
Dates Active
Apr 03, 2020 to Apr 19, 2020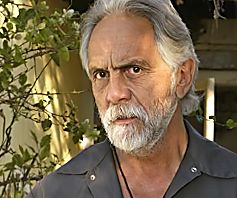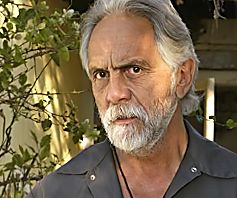 Dates Active
Sep 06, 2020 to Sep 28, 2020
Dates Active
Sep 21, 2020 to Oct 03, 2020
Dates Active
Apr 14, 2020 to Apr 20, 2020
Ad Exchange
Type
Publisher ID
Certification ID
contact=cmaclean@covers.com
google.com
direct
pub-5227757766409603
f08c47fec0942fa0
google.com
direct
pub-1310488311949805
f08c47fec0942fa0
google.com
direct
pub-9996990540947180
f08c47fec0942fa0
google.com
direct
pub-9426978068370821
indexexchange.com
direct
185563
indexexchange.com
direct
187871
50b1c356f2c5c8fc
rubiconproject.com
direct
16332
0bfd66d529a55807
rubiconproject.com
direct
19242
0bfd66d529a55807
openx.com
direct
539725112
6a698e2ec38604c6
Covers Media Group advertising reaches 4.75M visitors across desktop and mobile web, in countries such as United States, Canada, Venezuela, Mexico. Pricing models they offer are CPA, CPC, CPCV, CPE, CPI, CPL, CPM, CPS, CPV, flat_rate, Pay-Per-Call, Revshare/ROAS, % of Media Spend on channels such as Display, Video, Mobile, Social, Email, Search Advertising on Covers Media Group will allow you to reach consumers in industries or verticals such as Entertainment, eCommerce, Sports, Technology, Gaming; you can target them with parameters such as: Sports, Audience segments, Category segments.

They are headquartered at Dallas, TX, United States, and have 10 advertising & marketing contacts listed on Thalamus. According to their Ads.txt, Covers Media Group inventory partners include: contact=cmaclean@covers.com, google.com, indexexchange.com, rubiconproject.com, appnexus.com, openx.com, adtech.com, advertising.com, mediabong.com, contextweb.com, pubmatic.com.

Covers Media Group works with Advertising technology companies such as Perform Group, RealVu, RadiumOne, Eq Ads, Datonics, MyBuys, Zenovia, Rocket Fuel, Facebook Exchange FBX, Aggregate Knowledge, Accuen, Videology, DemDex, DoubleVerify, Google Adsense, PulsePoint, PointRoll, ContextWeb, Pubmatic, Turn, Experian, AdBrite, Advertising.com, AppNexus, X Plus One, Dstillery, Bizo, Neustar AdAdvisor, BlueKai, eXelate, Openads/OpenX, Specific Media, bwin, DoubleClick.Net, AdGear, Criteo, Burst Media, Integral Ad Science, IponWeb BidSwitch, 161Media, AudienceScience, Mediaplex, Centro, Yahoo Small Business, Tribal Fusion, Exponential, Drawbridge, Twitter Ads, Switch Ads, Evidon, Upfront Digital Media, Improve Digital, ADTECH, AOL-Time Warner Online Advertising, Tapad, AppNexus Segment Pixel, Adconion, AcuityAds, Undertone, Impact, LiveRail, adGENIE, BrightRoll, Kauli, StickyAds TV, Geniee, eyeReturn, BlueKai DMP, Semasio, Sonobi, Resonate Insights, adingo, Smartclip, Flxone, Google Publisher Tag, Eyeota, AlephD, CogoCast, Adobe Audience Manager Sync, Magnetic, cXense, Yahoo Ad Sync, VINDICO, BannerFlow, Header Tag by Index Exchange, Synacor Reseller, DistrictM Reseller, 33 Across Reseller, Sovrn Direct, Nativo Reseller, Synacor Direct, Fyber Reseller, SmartAdServer Reseller, Amazon Reseller, Google Direct, Bidfluence Reseller, OpenX Reseller, Lijit Direct, ContextWeb Reseller, AppNexus Reseller, Ads.txt, LKQD Reseller, Adform Reseller, RubiconProject Direct, Converstand Media Reseller, SpotXChange Reseller, PubMatic Reseller, Criteo Reseller, FreeWheel Reseller, Sovrn Reseller, Tremor Video Reseller, Sonobi Reseller, DistrictM Direct, Google Reseller, RubiconProject Reseller, RhythmOne Reseller, GumGum Reseller, ORC International Reseller, Comet Cox Media Reseller, AdYouLike Reseller, Converstand Media Direct, AppNexus Direct, AOL Reseller, Lijit Reseller, SpringServe Reseller, Carambola Direct, AOL Direct, Tremor Video Direct, SpotXChange Direct, OpenX Direct, Amazon Direct, Exponential Direct, Improve Digital Reseller, GumGum Direct, Criteo Publisher Marketplace, GumGum, The Trade Desk, Amazon Ad System, Rubicon Project, Index Exchange, Simpli.fi, Amazon Associates, C1X Reseller, IndexExchange Reseller, IndexExchange Direct, SiteScout, C1X, Adify, 33 Across Direct, RUN Ads, AdRoll, GetIntent, Adhigh, Admedo, Connatix Direct, Beachfront Reseller, ShareThrough Reseller, LKQD Direct, StreamRail Direct, Fyber Direct, ContextWeb Direct, RhythmOne Direct, SpotXchange, Connatix, Beeswax, Connexity, Media.net, SpringServe Direct, Beachfront Direct, Google Inteactive Media Ads, Media Innovation Group, Walmart, Infolinks, JustPremium, SpringServe, Vidible, DynAdmic, Jivox, BrightRoll Reseller, Taboola Reseller, ORC International Direct, YieldBot Reseller, Yieldmo, Technorati Media, DoubleClick Bid Manager, Teads, TripleLift, Nativo, Adswizz, Adition, Appier, Criteo Direct, Outbrain Direct, Outbrain Reseller, Smaato Reseller, Sonobi Direct, Yieldlab, adloox, Ad Tech Japan AOL, Bidfluence Direct, Facebook Custom Audiences, Prebid, Smart Adserver, AdStanding, MGID, Eye View Digital, PubMatic Direct, LoopMe Reseller, Google AdSense Integrator, RhythmOne, Brightcom Direct, SpotX, Narrative, Taboola, StackAdapt, Link Share, Bidtellect, AdTheorent, EMX, Admixer, Vuble Direct, PilotX Direct, DistroScale Direct, Somoaudience Reseller, PilotX Reseller, Rock You Reseller, ucfunnel Reseller, pixfuture Direct, AdTrue Direct, Media.net Direct, Connectad Direct, SmartyAds Reseller, Lockerdome Direct, Next Millenium Direct, optAd360 Direct, Yieldlab Reseller, Native Ads Reseller, Vuble Reseller, AnyClip Reseller, Native Ads Direct, Mobile Ad Trading Direct, Media.net Reseller, Mobfox Reseller, my6sense Reseller, RTK Direct, Inneractive Direct, Komoona Reseller, Bidtellect Reseller, Revcontent Reseller, Motionspots Reseller, AnyClip Direct, Insticator Direct, Somoaudience Direct, Primis Direct, Imonomy Direct, ShareThrough Direct, DistrictM, Blis, Mobile Ad Trading, Tru Optik, Sekindo, Adap.TV, LinkedIn Ads, Avocet, Infectious Media, AdMatrix, PixFuture, AdTrue, Adform, Flashtalking.