Welcome to CNBC's home on LinkedIn! Follow us for regular updates about financial news, top CNBC.com stories, behind-the-scenes news and more.
CNBC, Inc. provides business news in the United States and Canada. It provides real-time financial market coverage and business information. The company, through its Web site, cnbc.com, provides real-time market analysis; video programming daily; industry and topic-specific blogs; cnbc.com live stream, a long-form scheduled programming of events; charts; and investing tools. The company was founded in 1989 and is headquartered in Englewood Cliffs, New Jersey. CNBC, Inc. operates as a subsidiary of NBC Universal, Inc.
Company Name:


CNBC

Parent Company Name:


NBC Universal

(View Trends)

Headquarters: (View Map)

Englewood Cliffs, NJ, United States

Office Locations:

HQ: New York.

500 - 1,000 employees
Capabilities
Connected TV

Desktop Display

Email

Linear TV

Mobile Display

Mobile Video

Native

Social

Desktop Video

Desktop Display
Connected TV, Desktop Display, Email, Linear TV, Mobile Display, Mobile Video, Native, Social, Desktop Video, Desktop Display

Mobile App Publisher, Web Publisher

Headline:


Publisher: Business & Financial News

Self / Managed Service:


Managed Service
Industries


Government & Politics, Technology

Key Differentiator


With CNBC in the U.S., CNBC in Asia Pacific, CNBC in Europe, Middle East and Africa, CNBC World and CNBC HD, CNBC is the recognized world leader in business news and provides real-time financial market coverage and business information to approximately 385 million homes worldwide, including more than 95 million households in the United States and Canada. CNBC also provides daily business updates to 400 million households across China. The network's 15 live hours a day of business programming in North America (weekdays from 4:00 a.m. - 7:00 p.m. ET) is produced at CNBC's global headquarters in Englewood Cliffs, N.J., and includes reports from CNBC News bureaus worldwide. CNBC at night features a mix of new reality programming, CNBC's highly successful series produced exclusively for CNBC and a number of distinctive in-house documentaries. CNBC also has a vast portfolio of digital products which deliver real-time financial market news and information across a variety of platforms including: CNBC.com; CNBC PRO, the premium, integrated desktop/mobile service that provides live access to CNBC programming, exclusive video content and global market data and analysis; a suite of CNBC mobile products including the CNBC Apps for iOS, Android and Windows devices; and additional products such as the CNBC App for the Apple Watch and Apple TV.

Owned / Operated Properties


deliveringalpha.com

Targeting


Channels: Homepage, News, Markets, Earnings, Investing, Small Business, Inside Wealth, Technology, Personal Finance, Video

Approved 3rd Party Ad Serving / Rich Media Vendors


Sizmek - http://www.sizmek.com
PERSON
ROLE
CONTACT INFO & EMAIL
ACTIONS
0 Global Rank
1979058
1.27 K Estimated Visits
Powered by
Global Rank 267 1
Links In Count 23,389 273
United States Rank
88
35
United States Page Views
69.5%
3.1%
Mobile App Data
MixRank is the most comprehensive database of mobile apps, developers, SDKs, technologies, services, and integrations.
Learn more.
1 M Downloads
10 SDKs
4.5 Avg. Rating
10.8 K Total reviews
App Url: https://play.google.com/store/apps/details?id=com.cnbc.client
App Support: https://www.cnbc.com/digital-products/
Genre: finance
Bundle ID: com.cnbc.client
App Size: 32 M
Version: 4094
Release Date: October 26th, 2012
Update Date: September 14th, 2020
Description:
The CNBC mobile app lets you access accurate and actionable business news, financial information, market data and primetime programming faster than ever. Breaking news alerts are delivered instantly to your phone, enabling you to stay on top of the market. Watch the live stream, video clips and episodes directly on your mobile phone or Android TV device so you can keep up with your favorite CNBC primetime television anytime, anywhere!

Following stocks and keeping up with the market is easier than ever with our mobile app. Stocks are easily tracked in customizable watchlists so you can get real-time stock market quotes and global market data on your phone throughout the day. View trading data pre-market and after-hours, with charts with customizable time frames, all from your mobile device.

In addition to following stocks and the markets, you can watch video clips and full episodes of daytime financial programming from CNBC's top commentators and the best of CNBC primetime entertainment. With streaming support for mobile devices and Android TV, you can stay up to date on business news, politics, finance and primetime shows wherever you are.

---

CNBC Mobile App Features:

Stock Alerts
- Global stock market coverage around the clock - create and track your favorite company stocks from your mobile device in real-time.
- Investments made easy with stock quotes, interactive charts and customizable time frames.
- View trading data - pre-market and after-hours.
- Cryptocurrencies now available.

Business News
- Live stream news while you're on the go so you never miss an update.
- Finance News updates can be sent directly to your phone, so you know all the latest in stocks, investing and economics.
- Political News – be the first to know the latest in politics with CNBC
- 24-hour coverage of top business news, economic analysis and expert opinions, personal finance, investment, technology, politics, energy, health care and more.

Stream TV Shows on your mobile device and Android TV:
- Watch news clips for free, or log in with your cable or satellite subscription to live stream full episodes.
- Search for topics and shows on Android TV with your voice or remote.
- Live stream your favorite CNBC TV business day and primetime shows, including:
- Mad Money with Jim Cramer
- Closing Bell
- The Deed
- The Profit
- American Greed
- Jay Leno's Garage
- Shark Tank
- Squawk Box with Joe Kernen, Becky Quick and Andrew Ross Sorkin
- And all of your favorite CNBC programs!

Download the CNBC App and get all the latest updates so you're always on top of the latest entertainment, business, finance and stock news.

Do Not Sell My Personal Information: https://www.nbcuniversal.com/privacy/notrtoo?brandA=CNBC&intake=CNBC
Firebase
Build Realtime Apps. A powerful API to store and sync data in realtime.
Google Search
The collection of search and search related APIs in Google's Android GMS framework.
Google Sign-In SDK
Google Sign-In is a secure authentication system that reduces the burden of login for your users, by enabling them to sign in with their Google Account—the same account they already use with Gmail, Play, Google+, and other Google services. Google Sign-In is also your gateway to connecting with Google's users and services in a secure manner. You can give your users the opportunity to pay with Google Pay, share with their Google-wide contacts, save a file to Drive, add an event to Calendar, and more. Integrate Google's user-centric APIs and services inside your app to help your users take action and convert.
AdMob Mediation
Android API
All APIs for communicating with the Android system.
Google Authorization
Google Play services offers a standard authorization flow for all Google APIs and all components of Google Play services. In addition, you can leverage the authorization portion of the Google Play services SDK to gain authorization to services that are not yet supported in the Google Play services platform by using the access token to manually make API requests or using a client library provided by the service provider.
Google Mobile Ads
The Google Mobile Ads SDK is the latest generation in Google mobile advertising featuring refined ad formats and streamlined APIs for access to mobile ad networks and advertising solutions. The SDK enables mobile app developers to maximize their monetization on Android, iOS, and Windows Phone 8.
Google Play Game Services
Make your games social with Google Play game services. Add achievements, leaderboards, real-time multiplayer, and other popular features using the Google Play game services SDK. Let players sign in using their Google+ identities and share their gaming experience with friends. Visit developers.google.com/games/services for more information about integrating game services into your app.
Google Play Location APIs
The location APIs make it easy for you to build location-aware applications, without needing to focus on the details of the underlying location technology. They also let you minimize power consumption by using all of the capabilities of the device hardware.
Google Play Services
Google Play Services give your apps more features to attract users on a wider range of devices. With Google Play services, your app can take advantage of the latest, Google-powered features such as Maps, Google+, and more, with automatic platform updates distributed as an APK through the Google Play store. This makes it faster for your users to receive updates and easier for you to integrate the newest that Google has to offer.
Native

69.33%

Standard

24.99%

Direct

5.69%
Longest Running Ad
Dates Active
Aug 04, 2018 to Aug 02, 2020
Dates Active
Feb 20, 2019 to Oct 01, 2020
Dates Active
Feb 18, 2019 to Oct 01, 2020
Dates Active
Mar 21, 2020 to Oct 01, 2020
Dates Active
Mar 23, 2020 to Oct 01, 2020
Dates Active
Feb 18, 2019 to Oct 01, 2020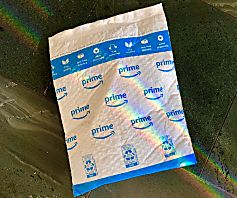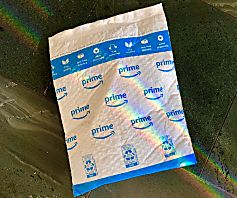 Dates Active
Jul 31, 2019 to Oct 01, 2020
Dates Active
Mar 12, 2020 to Sep 29, 2020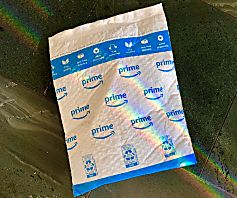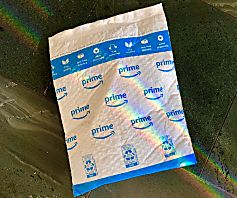 Dates Active
Aug 27, 2019 to Oct 01, 2020
Dates Active
Mar 30, 2019 to Oct 01, 2020
Dates Active
Mar 12, 2020 to Sep 26, 2020
Ad Exchange
Type
Publisher ID
Certification ID
liveintent.com
direct
7869
taboola.com
direct
580
c228e6794e811952
taboola.com
reseller
580
c228e6794e811952
taboola.com
direct
1042054
c228e6794e811952
taboola.com
reseller
1042054
c228e6794e811952
freewheel.tv
direct
453121
freewheel.tv
reseller
466193
spotxchange.com
reseller
71451
advertising.com
reseller
8603
advertising.com
reseller
3531
CNBC advertising reaches 257M visitors across desktop and mobile web, in countries such as United States, Canada, United Kingdom, Australia, Singapore, India. Pricing models they offer are CPM on channels such as Connected TV, Display, Email, Linear TV, Mobile, MobileVideo, Native, Social, Video, Display Advertising on CNBC will allow you to reach consumers in industries or verticals such as Technology, Government & Politics; you can target them with parameters such as: Channels: Homepage, News, Markets, Earnings, Investing, Small Business, Inside Wealth, Technology, Personal Finance, Video.

They are headquartered at Englewood Cliffs, NJ, United States, and have 60 advertising & marketing contacts listed on Thalamus. According to their Ads.txt, CNBC inventory partners include: liveintent.com, taboola.com, freewheel.tv, spotx.tv, spotxchange.com, advertising.com, pubmatic.com, appnexus.com, indexexchange.com, contextweb.com, openx.com, tremorhub.com, rubiconproject.com, fyber.com, pubmatic, teads.tv, google.com, kargo.com, trustx.org, aps.amazon.com, improvedigital.com, themediagrid.com, aol.com, rhythmone.com, smartadserver.com, beachfront.com, admanmedia.com.

CNBC works with Advertising technology companies such as Simpli.fi, Flashtalking, Perfect Market, Integral Ad Science, DoubleVerify, PointRoll, Advertising.com, Mediaplex, Conversant, Media Innovation Group, eXelate, AppNexus, Rubicon Project, Yield Manager, AdMeld, Google Adsense, Atlas, AOL-Time Warner Online Advertising, BlueKai, Evidon, Upfront Digital Media, Bizo, Neustar AdAdvisor, AudienceScience, AdSonar, Quigo, DoubleClick.Net, Pubmatic, X Plus One, Accuen, Media.net, Korrelate, SiteScout, Chango, RadiumOne, MyBuys, Connexity, Aggregate Knowledge, BounceX, Brandscreen, Digilant, Yahoo Small Business, IponWeb BidSwitch, SpotXchange, The Trade Desk, Adconion, AppNexus Segment Pixel, Open AdStream, Jetpack Digital, NBC Universal, Taboola, Interpolls, Google Publisher Tag, Admantx, Sharethrough, PubMatic Direct, Google Direct, ShareThrough Direct, Ads.txt, TrustX Direct, SpotXChange Direct, Kargo Direct, SmartAdServer Reseller, Amazon Reseller, LiveIntent Direct, ContextWeb Reseller, AppNexus Reseller, Taboola Direct, PubMatic Reseller, Teads Direct, Switch Reseller, Sovrn Reseller, Sonobi Reseller, Taboola Reseller, Google Reseller, RubiconProject Reseller, RhythmOne Reseller, FreeWheel Direct, ORC International Reseller, Facebook Direct, AOL Reseller, Tremor Video Direct, OpenX Reseller, AppNexus Direct, Google Adsense Asynchronous, DemDex, Index Exchange, Eyeota, Criteo, Improve Digital Reseller, SpotXChange Reseller, Resonate Insights, Criteo Publisher Marketplace, IndexExchange Reseller, IndexExchange Direct, Header Tag by Index Exchange, RubiconProject Direct, Research Now, Beeswax, DistrictM Direct, RhythmOne Direct, Smaato Direct, Tremor Video Reseller, Fyber Reseller, Dstillery, Rocket Fuel, DynAdmic, GetIntent, Adhigh, Yieldmo, Nudge, Google Remarketing, Google AdSense Integrator, Amazon Ad System, Polar, TrustX, Datonics, Eye View Digital, TripleLift, Magnetic, Turn, Tapad, Yahoo Ad Sync, Yieldlab Reseller, Ad Lightning, BlockAdBlock, FreeWheel Reseller, Amazon Direct, Twitter Ads, Facebook Custom Audiences, MaxPoint Interactive, DoubleClick Bid Manager, The MediaGrid Direct, Openads/OpenX, Burst Media, Taboola Sponsored Links, Pressboard, ZypMedia, Infectious Media, Blis, BidSwitch, AdMan Reseller, Beachfront Reseller, Prebid.