The first word in business news. Visit bloomberg.com for the latest on global business, markets and more.
Company Name:


Bloomberg Media / Businessweek

(View Trends)

Headquarters: (View Map)

New York, NY, United States

Office Locations:

HQ: New York.

1 - 10 employees
Capabilities
Connected TV

Desktop Display

Email

Linear TV

Mobile Display

Mobile Video

Native

Social

Desktop Video
Connected TV, Desktop Display, Email, Linear TV, Mobile Display, Mobile Video, Native, Social, Desktop Video

Mobile App Publisher, Web Publisher

Headline:


Asia Edition

Self / Managed Service:


Managed Service
Industries


eCommerce, Education, Financial Services, Government & Politics, Sports, Technology, Travel & Leisure

Key Differentiator


We are the central nervous system of global finance. Born in 1981, Bloomberg is a forward-looking company focused on building products and solutions that are needed for the 21st century. As a global information and technology company, we connect decision makers to a dynamic network of data, people and ideas – accurately delivering business and financial information, news and insights to customers around the world.

Owned / Operated Properties


businessweek.com, bloomberg.co.jpbloombergview.com, bloomberg.tv, bloomberg.com

Approved 3rd Party Ad Serving / Rich Media Vendors


Sizmek - http://www.sizmek.com
PERSON
ROLE
CONTACT INFO & EMAIL
ACTIONS
14904954 Global Rank
555207 Vietnam
488 Estimated Visits
Traffic Sources
Direct

100.00%

Mail

0.00%

Search

0.00%

Social

0.00%

Referrals

0.00%

Paid Referrals

0.00%
Geography Breakdown
40.14%

25.37%

14.57%

11.19%

5.51%
Powered by
Global Rank 166,347 2,915
Links In Count 117 2
United States Rank
101,387
24,103
United States Page Views
41.3%
2.5%
Mobile App Data
MixRank is the most comprehensive database of mobile apps, developers, SDKs, technologies, services, and integrations.
Learn more.
100 SDKs
3.98 Avg. Rating
10 K Total reviews
App Url: https://itunes.apple.com/app/bloomberg-lp/id281941097
App Support: https://www.bloomberg.com/feedback/
Genre: News
Bundle ID: com.bloomberg.Bloomberg
App Size: 47 M
Version: 5.12.12
Release Date: July 11th, 2008
Update Date: November 8th, 2018
Description:
Get comprehensive access to global business, stock market and finance news, and trending topics like bitcoin and cryptocurrency.
You can customize the app to monitor your personal portfolio and receive continuous alerts on global stock positions and summarized financial, economic, and corporate information that meets the needs of the global business and financial professional.
Whether you need to monitor your stock portfolio or just want to discover breaking financial news, Bloomberg provides the news and analysis you require, whenever and wherever you need it.
FEATURES:
- News: Featured and trending stories in Markets, Industries, Technology, Politics, Luxury, Personal Finance, Opinion and more.
- Market Data: Latest market data on your customizable portfolio and personalized for your region including Equity Indexes, Futures, Bonds, Commodities & Currencies.
- Watchlist: Easily track your portfolio by adding a security (stocks, mutual funds, ETFs, currencies, etc.) to your personal Watchlist(s).
Video: Watch Bloomberg Television Live without the need of any Cable or Satellite subscription. Watch featured videos specifically chosen for top news categories.
Audio: Listen to interviews and analysis from around the world by the smartest names in Global Finance, Business, Economics & Investment from our radio shows and podcasts.
More Features:
Add the Today Widget to quickly see featured articles, markets data in your region, and a Watchlist summary with leaders and laggers.
Download the app now for accurate and concise finance news, stock market intelligence alerts and everything you need to know about currencies, commodities and futures…
Scan a news story on any website to instantly reveal relevant news and data from Bloomberg related to the companies and people in the story.
A subscription to the Bloomberg app gets you unlimited access to all Bloomberg content within the app, Apple News and on the website (after linking your account). You can start with a 30 days free trial and then a monthly subscription for $34.99/month.
Your payment will be charged to your iTunes Account at confirmation of purchase. Your subscription automatically renews unless auto-renew is turned off at least?24-hours before the end of the current period. Your account will be charged for renewal within 24-hours prior to the end of the?current period, and identify the cost of the renewal. You may manage your subscription and auto-renew may be turned off?by going to Account Settings after purchase. Any unused portion of a free trial period, if offered, will be forfeited when?the user purchases a subscription to that publication, where applicable.
Terms of Use: https://www.bloomberg.com/notices/tos
Privacy Policy: https://www.bloomberg.com/notices/privacy
Daily Downloads Oct 01 - 31, 2020
mehr überblick
in der alten version hatte man einen gr??eren überblick über alle werte und schlagzeilen - es war kompakter gestaltet
Look moderno...menos especializado
La versión anterior tenia más funciones que han desaparecido...esta se parece menos a una app financiera especializada y más a una generalista
Greatest leap backwards in the history of apps
It used to be so well done and useful, it got to be so dumb
disaster ??
ich wundere mich, warum man die schlechten bewertungen ignoriert? sehr schade! ??????
Why?
I don't see the improvement in the new version. It may look more fancy, but contentwise it is much poorer - why? Cannot recommend it y longer
New design
The new design is not helpful at all and very messy. Please bring back the old version. Thanks
MediaAccessibility Fra...
Coordinate the presentation of closed-captioned data for your app's media files.
Localytics
Localytics is the leading mobile engagement platform. We give companies the insights and tools they need to improve their mobile app acquisition, engagement and retention efforts. Our secret sauce is in the data. We use all the data surrounding users to deliver highly targeted and personalized engagement campaigns, including push and in-app messages. We then use performance data to measure and optimize those efforts toward the metrics that drive businesses forward.
MBProgressHUD
An iOS activity indicator view.
Facebook Ads (Audience...
Facebook's Audience Network allows you to monetize your iOS and Android apps with targeted ads.
Facebook Native Ads (A...
The Native Ad API allows you to build a customized experience for the ads you show in your app. When using the Native Ad API, instead of receiving an ad ready to be displayed, you will receive a group of ad properties such as a title, an image, a call to action, and you will have to use them to construct a custom UIView where the ad is shown.
Firebase
The Firebase iOS framework for adding realtime data synchronization to your app.
FirebaseCore
GoogleToolboxForMac
A collection of source from different Google projects that may be of use to developers working other iOS or OS X projects.
LocalAuthentication Fr...
Request authentication from users through passphrases or biometrics.
Protobuf
Protocol Buffers (a.k.a., protobuf) are Google's language-neutral, platform-neutral, extensible mechanism for serializing structured data.
Metal
Render advanced 3D graphics and perform data-parallel computations. Get fine-grained access to the GPU while minimizing CPU overhead. The Metal Framework provides extremely low-overhead access to the GPU, enabling incredibly high performance for your sophisticated graphics rendering and computational tasks. Metal eliminates many performance bottlenecks—such as costly state validation—that are found in traditional graphics APIs. Metal moves all expensive state translation and compilation operations out of the critical path of your most performance sensitive rendering code. It provides precompiled shaders, state objects, and explicit command scheduling to ensure that your application achieves the highest possible performance and efficiency. Graphics, compute, and blit commands can be used together seamlessly and efficiently. Metal is specifically designed to exploit modern architectural considerations, such as multiprocessing and shared memory, to make it easy to parallelize the creation of GPU commands.
Swift SIMD
Native

92.49%

Standard

6.71%

Direct

0.80%
Longest Running Ad
Bloomberg Media :: Businessweek
Dates Active
Aug 09, 2018 to Aug 07, 2020
Bloomberg Media :: Businessweek
Dates Active
Sep 08, 2020 to Oct 03, 2020
Bloomberg Media :: Businessweek
Dates Active
May 19, 2019 to Jul 24, 2020
Bloomberg Media :: Businessweek
Dates Active
May 16, 2019 to Jul 24, 2020
Bloomberg Media :: Businessweek
Dates Active
May 15, 2019 to Aug 06, 2020
Bloomberg Media :: Businessweek
Dates Active
May 16, 2019 to Jul 10, 2020
Bloomberg Media :: Businessweek
Dates Active
Jun 18, 2019 to Jul 22, 2020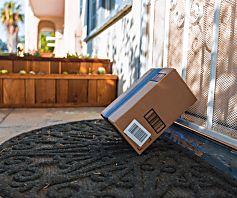 Bloomberg Media :: Businessweek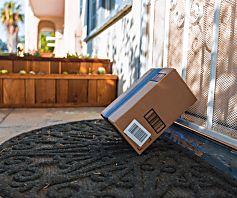 Dates Active
Jan 23, 2019 to Oct 01, 2020
Bloomberg Media :: Businessweek
Dates Active
Jul 02, 2020 to Oct 03, 2020
Bloomberg Media :: Businessweek
Dates Active
Mar 27, 2020 to Aug 17, 2020
Bloomberg Media :: Businessweek
Dates Active
Mar 18, 2020 to Oct 03, 2020
Ad Exchange
Type
Publisher ID
Certification ID
advertising.com
reseller
8603
appnexus.com
reseller
3364
aps.amazon.com
direct
3724
aps.amazon.com
direct
3724
aps.amazon.com
direct
3724
google.com
direct
pub-8615378344367221
google.com
direct
pub-1979187633561026
indexexchange.com
direct
184795
indexexchange.com
direct
187487
indexexchange.com
reseller
183756
Bloomberg Media / Businessweek advertising reaches 126M visitors across desktop and mobile web, in countries such as United States, United Kingdom, Canada, Australia, Singapore. Pricing models they offer are CPM on channels such as Connected TV, Display, Email, Linear TV, Mobile, MobileVideo, Native, Social, Video Advertising on Bloomberg Media / Businessweek will allow you to reach consumers in industries or verticals such as Technology, Financial Services, Sports, Government & Politics, Education, Travel & Leisure, eCommerce.

They are headquartered at New York, NY, United States, and have 41 advertising & marketing contacts listed on Thalamus. According to their Ads.txt, Bloomberg Media / Businessweek inventory partners include: advertising.com, appnexus.com, aps.amazon.com, google.com, indexexchange.com, rubiconproject.com, spotx.tv, spotxchange.com, taboola.com, pubmatic.com, contextweb.com, openx.com, freewheel.tv, aol.com, rhythmone.com, smartadserver.com, beachfront.com, admanmedia.com, emxdgt.com, improvedigital.com, video.unrulymedia.com, teads.tv, telaria.com, tremorhub.com, triplelift.com, trustx.org, themediagrid.com, nobid.io, gumgum.com, 33across.com, sovrn.com, lijit.com, revcontent.com, adyoulike.com.