BicycleBlueBook.com is a first of its kind valuation authority, designed to provide cycling enthusiasts with the safest and the easiest way to assess the value of a bike. The company was founded in 2011 by a group of bicycle enthusiasts who shared a common interest in the secondary bicycle market. The common theme that the founders always asked themselves was "What's this bike worth?" To answer that question they set out on a journey acquiring bicycle sales data and forming technology partnerships, along the way created BicycleBlueBook.com. Now cyclists everywhere can find out what their bike's worth.
As cycling enthusiasts and members of the community, BicycleBlueBook.com is interested in making sure that the secondary online bicycling experience is a complete success from the time consumers look for a potential bike to the time they are ready to purchase. With tools such as the BicycleBlueBook.com Value Engine, consumers are given bicycle data based on millions of actual sales transactions.
The Marketplace was created to provide a safe and secure destination where consumers can purchase bikes. Consumers don't need to look anywhere else but BicycleBlueBook.com, a one-stop online valuation and shopping destination for the used bicycle market.
Co-Founders:
Jeff Farrell, President
Jeff Farrell is the president of BicycleBlueBook.com. He founded the company based on his two main loves: bicycling and the Internet. Jeff has been an avid mountain bike rider for over twenty years and still currently out there on the trails as a recreational rider. Prior to BicycleBlueBook.com, Jeff has been involved in many startups including retail (Pet Supply Superstores), media content and technology companies. Jeff is based in San Jose, CA.
Bill Ruffner, Vice President of Operations
Bill is the vice president of marketing for BicycleBlueBook.com overseeing the company's marketing direction along with its retail partner program. With over 30 years' experience of managing and owning bike shops, Bill possesses an acute understanding of the secondary bicycle market. When BicycleBlueBook.com was formed in 2011, Bill ran the internal test used bike shop where the company bought and sold used bikes in order to develop a better understanding of the market. He is a former triathlete that now competes on the company's master amateur road race team: BicycleBlueBook.com Racing. In his spare time, Bill keeps his mechanic skills sharp by tuning and repairing the team bikes as well as servicing bikes for his family and friends.
Ryan Yee, Vice President
Ryan provides BicycleBlueBook.com valuable industry connections and guidance that are necessary to be accepted and succeed. Ryan's experience as a professional cyclist, National race promoter, Professional Cycling Team General Manager, and Editorial Journalist, all assist with the business development and operations of BicycleBlueBook.com. Ryan also brings industry credibility to the company, which has helped us create a strong brand in less than three years. Ryan oversees all website advertising and works closely with Bill and Jeff on both day-to-day operations and the future updates for the Value Guide and Marketplace.
Company Name:


Bicyclebluebook.com

Parent Company Name:


Bicycle Book, LLC

(View Trends)

Headquarters: (View Map)

San Jose, CA, United States

10 - 50 employees
Capabilities
Desktop Display

Mobile Display

Email

Social
Desktop Display, Mobile Display, Email, Social

Headline:


The world's only trusted online bicycle valuation and shopping destination for the used bicycle sales. Buy and sell with confidence on BicycleBlueBook.com.

Self / Managed Service:


Managed Service
Industries


Automotive, Sports, Technology, Travel & Leisure

Key Differentiator


Why BicycleBlueBook.com? As the valuation authority BicycleBlueBook.com provides cyclists with the easiest way to assess the value of a used bicycle and the safest way to either Buy or Sell online. In some markets BicycleBlueBook.com even offers cyclists an opportunity to Trade-In their current bike for a new one through their local retailer. Traffic to BicycleBlueBook.com is growing rapidly (up 235% from prior year), offering brands a cost effective way to actively engage with cyclists. Visitors use our site to research their bikes or transact in our marketplace. What's more our visitors are constantly customizing their bicycles with aftermarket parts and components, and upgrading to newer, higher-end models. In many cases we offer the first touch point for an up-sell opportunity. Available Advertising Options and Creative Dimensions Wallpaper: 2000x1157 (WxH) The safe zone for content is 450x1157 (WxH) on both sides. Page Take Over Top Banner: 960x180 (WxH) Skyscraper: 120x600 (WxH) Page Take Over Skyscraper: 300x600 (WxH) Top Banner: 960x90 (WxH) Monthly Site Analytics per Google Analytics As of August 2015 Visits: 574,000 Uniques: 372,000 Percent US Traffic: 90% Page Views : 3.0 million Projected Q1 2016 (based on growth trend) Visits: Over 740,000 Uniques: 480,000 Page Views: 4.0+ million For more information and pricing please contact Ryan Yee Ryan Yee ryee@bicyclebluebook.com (805) 207-5120
PERSON
ROLE
CONTACT INFO & EMAIL
ACTIONS
28561 Global Rank
6369 United States
2.46 M Estimated Visits
Traffic Sources
Search

78.50%

Direct

19.82%

Social

1.08%

Referrals

0.54%

Mail

0.06%

Display

0.00%
Geography Breakdown
73.75%

10.85%

2.47%

1.18%
Powered by
Global Rank 28,008 1,462
Links In Count 123 6
United States Rank
6,253
1,304
United States Page Views
94.5%
0.6%
Mobile App Data
MixRank is the most comprehensive database of mobile apps, developers, SDKs, technologies, services, and integrations.
Learn more.
App Url: https://itunes.apple.com/app/bicyclelink/id600757881
App Support: http://www.bicyclebluebook.com/contactus.aspx
Genre: Shopping
Bundle ID: com.oddlyeven.bicyclebluebook
App Size: 7.89 M
Version: 1.3.1
Release Date: February 19th, 2013
Update Date: November 21st, 2013
Description:
Bicycle Blue Book is the world's best resource for accurate used bicycle values. Pulling from hundreds of thousands of bicycle transactions over seven plus years, with models dating back to 1993, all numbers are processed by Bicycle Blue Book's proprietary Valuation Engine based on make, model, condition, age, and other variables.
THE BICYCLE BLUE BOOK PROMISE
Bicycle Blue Book data is guaranteed to be the most accurate value assessment on the web. Using a proprietary algorithm crafted by a combination of bicycle industry veterans and technology experts, the resulting valuation is a real-world number based on aggregated sales data and practical evaluation.
ACCURACY MATTERS!
We know you have options – but we also know that you want the most accurate information available on your bicycle's value. That's why at Bicycle Blue Book, we've undergone a meticulous process, first poring over two million sales records – both for bicycles and related items – then filtering out the bad data from the good.
The result? The most comprehensive, most reliable, most accurate, and most up-to-date valuation for your bicycle available. We make data accuracy our top priority. It's the only thing that matters.
SELLERS: WHY BICYCLE BLUE BOOK?
The Bicycle Blue Book process significantly speeds up the process for valuing used bicycles. Many sellers need anywhere from 24 hours to a full week to determine a used bicycle's value. The process involves performing a physical examination, researching prices for similar makes and models, estimating the time and effort necessary to repair or re-condition parts, and predicting market demand. With Bicycle Blue Book, the number is set and the explanations are thorough, streamlining the valuation process into something that's as simple as filling out a form.
BUYERS: WHY BICYCLE BLUE BOOK?
When searching for a used bicycle consumers may see a wide range of prices, all for the same make and model. What justifies this discrepancy? Is the buyer getting ripped off, paying the proper amount, or getting an incredible deal? Bicycle Blue Book can clarify all of those issues. When buyers use Bicycle Blue Book's Value Engine, they'll get access to a detailed report sheet and an accurate price they can trust.
The price!
This app is just for newer bike! If you have a older bike they just bring the price down. They price bicycles like cars! (It does not have a engine, dome A)and even if some one agrees to sell u at "BBB" price, you going to spend a lot more in repairs. The average tuneup in the USA is $75 for newer bikes (no parts). This people is trying to make money with a totally inaccurate and misleading app. You are better off with Craig list, Letgo, Wallapop, eBay (if u know what you r buying). NO body (Bicycle tech) I'll buy, repair (any 5 year old will need it) an sell a descent bike for $90 (when new cost $450) at least $200. Go to Walmart and get one for $99 NEW "POWER TO CHINA!"
Useless if you have a newer bike
App is good for older models but can't find any of family's bikes. I want the value of a 2013 Townie. Newest model in app is from 2009. Please update your database.
Useless and spammy
Requires access to location even when not using app?? I don't think so. It doesn't even use location to look up a bike. I call BS. Also the results are clearly some hacked together database of disparate information. Many results are listed but simply have a $0 value. Lastly, the app is ugly!! Sad.
Very disappointing
I am looking for the same bike I am looking for on my computer and does not come Search criteria is terrible
Let down
Gives a value based on stock specs....wouldn't even come close to my bikes value as I've upgraded almost everything on ride! Searched app everywhere and couldn't find a way to account for upgrades, which makes app useless to me!
Useful but frustrating search function
Tracking the value of a bike is very useful. Finding the value on the app can be much more difficult than just using the website. When searching for a specific model, the app shows all similar models. For instance if looking for a Trek "Top Fuel 7" the app will display all Trek bikes with "Fuel" or "7" in the name. There are a lot of Fuel trims as well as various models in the 7 trim. This means the user has to scroll through a ton of results to find the model and trim listing for the specific bike chosen.
AVFoundation
The AV Foundation framework provides an Objective-C interface for managing and playing audio-visual media in iOS and OS X applications.
CFNetwork
Core Foundation Framework
Core Foundation is a framework that provides fundamental software services useful to application services, application environments, and to applications themselves. Core Foundation also provides abstractions for common data types, facilitates internationalization with Unicode string storage, and offers a suite of utilities such as plug-in support, XML property lists, URL resource access, and preferences.
Core Location Framework
The Core Location framework lets you determine the current location or heading associated with a device. The framework uses the available hardware to determine the user's position and heading. You use the classes and protocols in this framework to configure and schedule the delivery of location and heading events. You can also use it to define geographic regions and monitor when the user crosses the boundaries of those regions. In iOS, you can also define a region around a Bluetooth beacon.
Core Telephony Framework
Use the Core Telephony framework to obtain information about a user's home cellular service provider—that is, the provider with whom the user has an account. Carriers can use this information to write applications that provide services only for their own subscribers. You can also use this framework to obtain information about current cellular calls.
Foundation Framework
MessageUI
The Message UI framework provides specialized view controllers for presenting standard composition interfaces for email and SMS (Short Messaging Service) text messages. Use these interfaces to add message delivery capabilities without requiring the user to leave your app.
MobileCoreServices
Quartz Core Framework
This collection of documents provides the API reference for the Quartz Core framework, which supports image processing and video image manipulation.
UIKit
The UIKit framework (UIKit.framework) provides the crucial infrastructure needed to construct and manage iOS apps. This framework provides the window and view architecture needed to manage an app's user interface, the event handling infrastructure needed to respond to user input, and the app model needed to drive the main run loop and interact with the system.
Native

0.00%

Standard

91.66%

Direct

8.34%
Longest Running Ad
Dates Active
Aug 08, 2018 to Aug 06, 2020
Dates Active
Apr 13, 2019 to Sep 24, 2020
Dates Active
Jul 07, 2020 to Oct 01, 2020
Dates Active
May 14, 2020 to Jul 09, 2020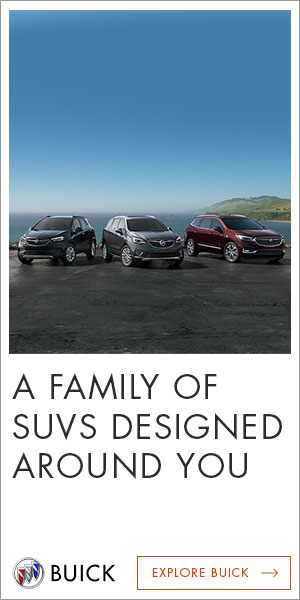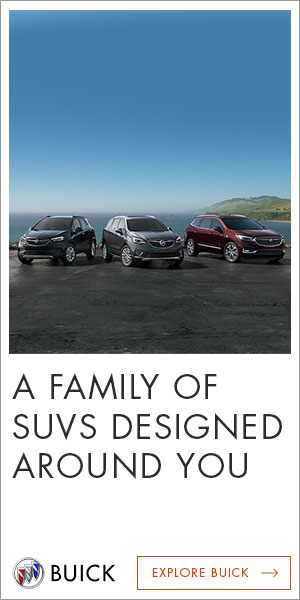 Dates Active
Jul 14, 2020 to Sep 09, 2020


Dates Active
Apr 12, 2019 to Sep 29, 2020
Ad Exchange
Type
Publisher ID
Certification ID
google.com
direct
pub-4775867325027312
f08c47fec0942fa0
rubiconproject.com
reseller
10736
0bfd66d529a55807
openx.com
reseller
537078401
6a698e2ec38604c6
openx.com
reseller
537140693
6a698e2ec38604c6
google.com
reseller
pub-9043743823008922
f08c47fec0942fa0
t.brand-server.com
reseller
55068
appnexus.com
reseller
1944
indexexchange.com
reseller
178372
indexexchange.com
reseller
184446
Bicyclebluebook.com advertising reaches 2.46M visitors across desktop and mobile web, in countries such as United States, Canada, United Kingdom, Australia, Switzerland. Pricing models they offer are CPM on channels such as Display, Mobile, Email, Social Advertising on Bicyclebluebook.com will allow you to reach consumers in industries or verticals such as Automotive, Technology, Travel & Leisure, Sports.

They are headquartered at San Jose, CA, United States, and have 1 advertising & marketing contacts listed on Thalamus. According to their Ads.txt, Bicyclebluebook.com inventory partners include: google.com, rubiconproject.com, openx.com, t.brand-server.com, appnexus.com, indexexchange.com, criteo.com, aol.com, advertising.com, adtech.com, aolcloud.net, brightcom.com, 33across.com, synacor.com, pubmatic.com, aps.amazon.com, lkqd.net, spotxchange.com.

Bicyclebluebook.com works with Advertising technology companies such as DoubleClick.Net, Google Publisher Tag, Google Adsense, Aggregate Knowledge, BlueKai DMP, BlueKai, Chango, The Trade Desk, Turn, Resonate Insights, Dstillery, Advertising.com, RadiumOne, MyBuys MyAds, DoubleClick Bid Manager, GumGum, Magnetic, AppNexus, Openads/OpenX, AudienceScience, SiteScout, Rocket Fuel, Burst Media, Upfront Digital Media, Tapad, Simpli.fi, DemDex, Integral Ad Science, IponWeb BidSwitch, Drawbridge, RealVu, Experian, ADTECH, Criteo, Evidon, Yahoo Small Business, Metrigo, AppNexus Segment Pixel, SpotXchange, DoubleVerify, OpenDSP, Connexity, Videology, Facebook Custom Audiences, Google Remarketing, Pubmatic, Rubicon Project, Prebid, Index Exchange, Yahoo Ad Sync, Media Innovation Group, AOL Direct, OpenX Reseller, AppNexus Reseller, Ads.txt, Criteo Direct, Google Reseller, RubiconProject Reseller, IndexExchange Reseller, Adblade, AdBlade Embed, Mediaplex, Google Direct, AppNexus Direct, OpenX Direct, RubiconProject Direct, SpotXChange Direct, Tremor Video Direct, Flashtalking, Research Now, DynAdmic, Adify, TripleLift, Walmart, Beeswax, Eye View Digital, StickyAds TV, Teads, Right Media, Tru Optik, Yieldlab, MLN Advertising, Amazon Associates, GetIntent, Adhigh, Atlas, Google AdSense Integrator, Yieldmo, Brightcom Direct, 33 Across Reseller, Synacor Reseller, PubMatic Reseller, LKQD Reseller, AOL Reseller, SpotXChange Reseller, Sociomantic, Amazon Direct, Amazon Ad System, Eyeota, RUN Ads, Media.net, Improve Digital.