With 30 years under its belt, Alternative Press continues to be on the forefront of discovering new artists, breaking news and reporting on the latest trends in music and youth culture. Since its early days as a pasted-up fanzine in the mid-'80s, Alternative Press is one of the largest music magazines in the world.
AP provides in-depth interviews and exclusive photos, making it an essential collectors piece for a passionate fan base, as well as digitally through various mobile and tablet formats. AP has expanded its digital reach via an enhanced mobile app and Altpress.com, one of the world's fastest-growing websites. The site has become a necessary destination for up-to-the-minute breaking news, coverage from our national APtv correspondents, exclusive multimedia premieres and much more.
Additionally, the brand has been successfully extended through live events, beginning with the launch of the AP Tour and the company's inaugural AP Music Award Show, which trended No. 1 worldwide on Twitter and Facebook.
The "APMAs" has featured performances and appearances from such artists as Fall Out Boy, Joan Jett & The Blackhearts, Weezer, Smashing Pumpkins, Paramore, Ice-T, Blink 182, Slash, The Misfits, Korn, All Time Low, Panic! At The Disco and many more.
Independently owned and operated, AP continues to reach millions of fans, offering them insight to the hottest artists and cultural trends first.
Company Name:


Alternative Press

(View Trends)

Headquarters: (View Map)

Cleveland, OH, United States

Office Locations:

Cleveland, OH

10 - 50 employees
Capabilities
Desktop Display

Email

Mobile Display

Social
Desktop Display, Email, Mobile Display, Social

Self / Managed Service:


Managed Service
Industries


Entertainment

Key Differentiator


Our fans are still as passionate about and dedicated to music as they were when we began in 1985. They recognize AP as being their definitive source for what is happening in the music scene today, providing insight into the latest trends and covering the hottest bands first. This scene has extended beyond music becoming more of a lifestyle for fans. How does this benefit you? We're offering your company direct access to this dedicated youth market. —They are chalk-full of trendsetters, influencers and brand loyalists. Throughout the years, we've embraced technology by moving the print magazine into the digital world. We also have successfully expanded the AP brand through such avenues as The AP Tour, Altpress.com, special events, tour programs, retail music guides and more.
PERSON
ROLE
CONTACT INFO & EMAIL
ACTIONS
35345 Global Rank
9423 United States
2.36 M Estimated Visits
Traffic Sources
Search

70.73%

Social

14.73%

Direct

11.55%

Referrals

2.44%

Mail

0.38%

Display

0.18%
Powered by
Global Rank 23,530 115
Links In Count 1,227 39
United States Rank
6,102
458
United States Page Views
65.4%
3.6%
Mobile App Data
MixRank is the most comprehensive database of mobile apps, developers, SDKs, technologies, services, and integrations.
Learn more.
50 K Downloads
10 SDKs
3.68 Avg. Rating
128 Total reviews
App Url: https://play.google.com/store/apps/details?id=com.mobileroadie.AltPress
App Support: http://www.altpress.com
Genre: entertainment
Bundle ID: com.mobileroadie.AltPress
App Size: 0
Version: 56300
Release Date: October 15th, 2012
Update Date: October 27th, 2016
Description:
Welcome to the official app of Alternative Press! Now you can keep up with all of the latest news from AP on your mobile device!

? Get the latest news, features and more in The Feed.
? Listen to music anywhere in the app with the pop-out music player, watch videos and view exclusive photos from your favorite AP artists.
? Connect with other users on our AP Fan Wall and follow other members all within the app.
? Share what you've found in the app via your Facebook and Twitter logins.
? Climb the rankings in our Top Users area to earn badges and some street cred in the community while tracking your progress in your account center.

All of this and a lot more coming soon!


-------------------------------------------

About Alternative Press Magazine:

Birthed as a free, punk-rock fanzine in Cleveland, Ohio, in June 1985, Alternative Press has been on the forefront of alternative youth culture for nearly three decades. A.P., as our fans call us, has discovered and helped build the careers of countless music acts in a variety of alternative music genres—a list including Nine Inch Nails, Marilyn Manson, Smashing Pumpkins, Green Day, Fall Out Boy, My Chemical Romance, Korn, Soundgarden, Paramore, Falling In Reverse and many more. Distributed worldwide, A.P. is still considered a true music fan's "bible" to all that is new and revolutionary.

Altpress.com now reaches nearly a million unique visitors every month. It's a daily must-visit site for music fans and musicians, both young and old. AP's iPad edition was launched in January 2012, and it has already been heralded as one of the best-designed digital publications on the Mag+ platform, having been featured in the May 2012 edition of FOLIO: magazine.
Google Search
The collection of search and search related APIs in Google's Android GMS framework.
Google Sign-In SDK
Google Sign-In is a secure authentication system that reduces the burden of login for your users, by enabling them to sign in with their Google Account—the same account they already use with Gmail, Play, Google+, and other Google services. Google Sign-In is also your gateway to connecting with Google's users and services in a secure manner. You can give your users the opportunity to pay with Google Pay, share with their Google-wide contacts, save a file to Drive, add an event to Calendar, and more. Integrate Google's user-centric APIs and services inside your app to help your users take action and convert.
AdMob Mediation
Google Authorization
Google Play services offers a standard authorization flow for all Google APIs and all components of Google Play services. In addition, you can leverage the authorization portion of the Google Play services SDK to gain authorization to services that are not yet supported in the Google Play services platform by using the access token to manually make API requests or using a client library provided by the service provider.
Google Cloud Messaging
Google Cloud Messaging for Android (GCM) is a service that allows you to send data from your server to your users' Android-powered device, and also to receive messages from devices on the same connection. The GCM service handles all aspects of queueing of messages and delivery to the target Android application running on the target device. GCM is completely free no matter how big your messaging needs are, and there are no quotas.
Google Play Game Services
Make your games social with Google Play game services. Add achievements, leaderboards, real-time multiplayer, and other popular features using the Google Play game services SDK. Let players sign in using their Google+ identities and share their gaming experience with friends. Visit developers.google.com/games/services for more information about integrating game services into your app.
Google Play Location APIs
The location APIs make it easy for you to build location-aware applications, without needing to focus on the details of the underlying location technology. They also let you minimize power consumption by using all of the capabilities of the device hardware.
Android API
All APIs for communicating with the Android system.
Google Mobile Ads
The Google Mobile Ads SDK is the latest generation in Google mobile advertising featuring refined ad formats and streamlined APIs for access to mobile ad networks and advertising solutions. The SDK enables mobile app developers to maximize their monetization on Android, iOS, and Windows Phone 8.
Google Play Services
Google Play Services give your apps more features to attract users on a wider range of devices. With Google Play services, your app can take advantage of the latest, Google-powered features such as Maps, Google+, and more, with automatic platform updates distributed as an APK through the Google Play store. This makes it faster for your users to receive updates and easier for you to integrate the newest that Google has to offer.
Native

23.03%

Standard

75.37%

Direct

1.60%
Longest Running Ad
Dates Active
Aug 09, 2018 to Aug 07, 2020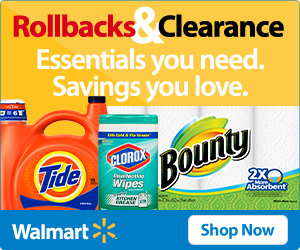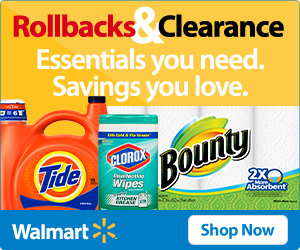 Dates Active
Jun 01, 2020 to Jun 29, 2020
Dates Active
Jun 01, 2020 to Jun 29, 2020
Dates Active
Jun 01, 2020 to Jun 29, 2020
Dates Active
Aug 01, 2019 to Oct 01, 2020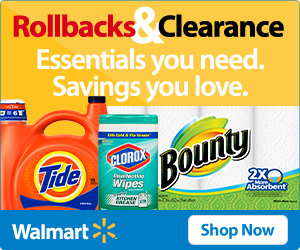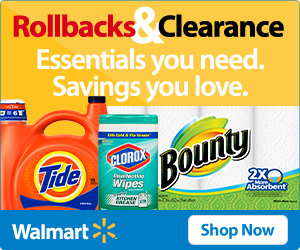 Dates Active
Jun 01, 2020 to Jun 29, 2020
Dates Active
Apr 25, 2020 to Aug 09, 2020
Dates Active
Apr 01, 2020 to Jul 15, 2020
Dates Active
Nov 06, 2019 to Oct 07, 2020
Dates Active
Apr 30, 2020 to Jul 28, 2020
Dates Active
May 31, 2020 to Jun 21, 2020
Ad Exchange
Type
Publisher ID
Certification ID
google.com
direct
pub-6892149881360255
f08c47fec0942fa0
teads.tv
direct
16163
15a9c44f6d26cbe1
insticator.com
direct
0e2a4d2b-4ada-430b-8e58-8a5a10eb04eb
google.com
reseller
pub-7630961163643137
f08c47fec0942fa0
districtm.io
reseller
100683
openx.com
reseller
537117488
6a698e2ec38604c6
pubmatic.com
reseller
95054
5d62403b186f2ace
appnexus.com
reseller
3695
appnexus.com
reseller
4052
appnexus.com
reseller
1356
f5ab79cb980f11d1
sonobi.com
reseller
e315a43aa9
Alternative Press advertising reaches 2.36M visitors across desktop and mobile web, in countries such as United States, United Kingdom, Canada, Australia, Netherlands. Pricing models they offer are CPM on channels such as Display, Email, Mobile, Social Advertising on Alternative Press will allow you to reach consumers in industries or verticals such as Entertainment.

They are headquartered at Cleveland, OH, United States, and have 2 advertising & marketing contacts listed on Thalamus. According to their Ads.txt, Alternative Press inventory partners include: google.com, teads.tv, insticator.com, districtm.io, openx.com, pubmatic.com, appnexus.com, sonobi.com, rhythmone.com, spotxchange.com, spotx.tv, advertising.com, tremorhub.com, freewheel.tv, adform.com, improvedigital.com, tidaltv.com, emxdgt.com, rubiconproject.com, contextweb.com, sovrn.com, lijit.com, brightcom.com, smartadserver.com, 33across.com, lkqd.net, lkqd.com, taboola.com, indexexchange.com, fyber.com, adtech.com, apnexus.com, yumenetworks.com, connatix.com, avantisvideo.com, aps.amazon.com, yldbt.com, coxmt.com, somoaudience.com, mobileadtrading.com, gumgum.com, aol.com, aolcloud.net, criteo.com, synacor.com, pilotx.tv, openx.com 537126269 reseller, pubmatic.com 156138 reseller, pubmatic.com 156556 reseller, pubmatic.com 156248 reseller, coxmt.com 2000067997102 reseller, indexexchange.com 184110 reseller, rockyou.net, aralego.com, ucfunnel.com, vindicosuite.com, springserve.com, btrll.com, beachfront.com, rockyou.com, carambo.la, conversantmedia.com, connectignite.com, powerlinks.com, revcontent.com, ssp.ynxs.io, memevideoad.com, aniview.com, outbrain.com, loopme.com, video.unrulymedia.com, cedato.com, media.net, sekindo.com, nextmillennium.io, undertone.com, yieldmo.com, apester.com, adyoulike.com, sharethrough.com, telaria.com, triplelift.com, ironsrc.com, my6sense.com, pubmatic.coyahoo.com, advangelists.com, e-planning.net, aerserv.com, groundtruth.com, truvid.com, truvidplayer.com, gammassp.com, lockerdome.com, deployads.com, sortable.com, ad-generation.jp, novoroll.com, ad.plus, rtbhouse.com, vidazoo.com, rtk.io, yahoo.com, blutonic.com, admanmedia.com, betweendigital.com, bidtellect.com, admixer.net, connectad.io, x.fidelity-media.com, imonomy.com, gothamads.com, smartyads.com, monetize.com, waardex.com, republer.com, vertamedia.com, ssp.decenterads.com, adsolut.in, playstream.media, consumable.com, mgid.com, mars.media, mediabong.com, exponential.com, tribalfusion.com, resultsmedia.com, inmobi.com, sabio.us, velismedia.com, gemlix.com, smrtb.com, engagebdr.com, advenuemedia.co.uk, tappx.com, adcolony.com, facebook.com, soldbyphonder.com, thirdpresence.com, onetag.com, yieldnexus.com, interdogmedia.com, themediagrid.com, pubnx.com, specto.tv, lunamedia.io, krushmedia.com, smaato.com, axonix.com, vidcrunch.com, aceex.io, admatic.com.tr, evergreenlift.com, aax.media, gourmetads.com, infolinks.com, nobid.io, gamoshi.io, udmserve.net, c1exchange.com, vdopia.com, chocolateplatform.com.

Alternative Press works with Advertising technology companies such as Mediaplex, Neustar AdAdvisor, Evidon, Bizo, Tapad, Google Adsense, Google Publisher Tag, BlueKai, Link Share, AppNexus, Cubics, Rocket Fuel, Turn, Accuen, Experian, DemDex, Adknowledge Cubics, Advertising.com, AOL-Time Warner Online Advertising, Yield Manager, Rubicon Project, AdMeld, Pubmatic, Yahoo Publisher Network, DoubleClick.Net, IndieClick, Openads/OpenX, VigLink, SkimLinks, Atlas, DoubleVerify, Conversant, Speed Shift Media, Aggregate Knowledge, Media Innovation Group, Korrelate, AudienceScience, Yahoo Small Business, Digilant, MLN Advertising, MyBuys, eXelate, RadiumOne, Twitter Ads, Chango, Facebook Exchange FBX, Brandscreen, ContextWeb, Tribal Fusion, 161Media, Adify, Specific Media, NetSeer, The Trade Desk, Switch Ads, X Plus One, bRealtime, SiteScout, Exponential, Ozone Media, Burst Media, Connexity, SpotXchange, Index Exchange, Dstillery, Criteo, Upfront Digital Media, Videology, Simpli.fi, Improve Digital, Eq Ads, Zenovia, Adap.TV, IponWeb BidSwitch, Zedo, Drawbridge, Proclivity, AdGear, Zodiak Active, Jumptap, AcuityAds, Google Ad Partner Services, CPX Interactive, AdsMarket, Open AdStream, Integral Ad Science, Flashtalking, Taboola, Adform, RealVu, Commission Junction, LiveRail, eyeReturn, Metrigo, Datonics, ADTECH, Flite, Adconion, AppNexus Segment Pixel, Engage BDR, Undertone, Ohana, ZergNet, AppNexus Ad Tag, Google Adsense Asynchronous, BlueKai DMP, Innovid, AdRoll, AdBlade Embed, Adblade, Pulpix, GetIntent, Bidtellect, StickyAds TV, VINDICO, Hurra, Bandsintown Amplified, adloox, Walmart, Ads.txt, Google Direct, Google Reseller, DistrictM Reseller, OpenX Reseller, PubMatic Reseller, AppNexus Reseller, Sonobi Reseller, RhythmOne Reseller, SpotXChange Reseller, AOL Reseller, LKQD Reseller, Tremor Video Reseller, FreeWheel Reseller, Adform Reseller, Improve Digital Reseller, ORC International Reseller, RubiconProject Direct, ContextWeb Reseller, Sovrn Reseller, Lijit Reseller, Brightcom Direct, SmartAdServer Reseller, 33 Across Reseller, Taboola Reseller, IndexExchange Reseller, RubiconProject Reseller, Fyber Reseller, DoubleClick Bid Manager, Insticator, DistrictM, Sonobi, Teads Direct, IndexExchange Direct, DistrictM Direct, Beachfront Reseller, Cedato Reseller, Cedato Direct, RhythmOne, Adobe Audience Manager Sync, Yahoo Ad Sync, Connatix Direct, Amazon Ad System, Amazon Associates, C1X, Magnetic, YieldBot Reseller, Comet Cox Media Reseller, GumGum Direct, 33 Across Direct, GumGum, PubMatic Direct, AOL Direct, Criteo Direct, AppNexus Direct, Synacor Direct, SpringServe Reseller, BrightRoll Reseller, GumGum Reseller, Carambola Direct, Converstand Media Reseller, StackAdapt, Criteo Reseller, MBR Targeting, Converstand Media Direct, LoopMe Reseller, Google AdSense Integrator, Beeswax, Adhigh, MyBuys MyAds, Tail Target, Intimate Merger, TripleLift, Adbrain, Falk Realtime, Eyeota, Resonate Insights, Crosswise, Sharethrough, Outbrain, Smart Adserver, DynAdmic, Yieldmo, Clickagy, Vidible, Taboola Sponsored Links, Outbrain Direct, Teads Reseller, SpringServe Direct, LoopMe Direct, Insticator Direct, Primis Reseller, Primis Direct, AvantisVideo Direct, Amazon Direct, Somoaudience Direct, Mobile Ad Trading Direct, PilotX Reseller, Rock You Reseller, ucfunnel Reseller, Powerlinks Direct, Revcontent Direct, MemeVideo Direct, Aniview Reseller, Media.net Direct, ucfunnel Direct, Outbrain Sponsored Content, Sovrn Direct, Lijit Direct, Avocet, Next Millenium Direct, Undertone Direct, SpotXChange Direct, RhythmOne Direct, Beachfront Direct, Yieldmo Direct, Telaria Reseller, Sekindo, AdTheorent, Eye View Digital, Tru Optik, RUN Ads, Geniee, AdMatrix.