Al Jazeera was established in November 1996 as the first independent Arabic news channel in the world dedicated to providing comprehensive television news and live debate.

With the creation of new channels and services, Al Jazeera established itself as an international media corporation and in March 2006 was formally named the Al Jazeera Network and then again in 2012 the Al Jazeera Media Network.

Al Jazeera Media Network now consists of the flagship Al Jazeera Satellite (Arabic) Channel, Al Jazeera English Channel, Al Jazeera America, Al Jazeera Documentary Channel, Al Jazeera Mubasher Channel, Al Jazeera Balkans Channel, Al Jazeera Sport Channels, AlJazeera.net (the English and Arabic web sites), Al Jazeera Center for Studies, Al Jazeera Mobile, Al Jazeera New Media, and the Al Jazeera Media Training and Development Center.

All of the subsidiaries of the Al Jazeera Media Network follow the spirit and legacy of the flagship Al Jazeera Satellite (Arabic) Channel. The Network challenges established narratives and provides a global audience with an alternative voice, putting the human being at the center of the news agenda, giving a voice to the voiceless, and bringing under-reported stories from across the world to light. With more than 60 bureaus across the world, Al Jazeera Media Network is among the world's most influential news corporations with one of the world's most diverse staff from various backgrounds, ethnicities and nationalities.
Company Name:


Al Jazeera

(View Trends)

Office Locations:

Middle East, Africa, Asia, Latin America, US & Canada, Europe, Asia Pacific

1,000 - 5,000 employees
Capabilities
Desktop Display

Native

Social

Desktop Video

Mobile Display

Email
Desktop Display, Native, Social, Desktop Video, Mobile Display, Email

Headline:


Live News | Bold Perspectives | Exclusive Films

Self / Managed Service:


Managed Service
Industries


Education, Sports, Technology

Key Differentiator


Aljazeera.net, the premiere international news website in the Middle East, is the ideal online medium for organisations looking to directly and effectively target specific audiences in the Middle East and worldwide. Aljazeera.net's wide variety of content and services draws millions of frequent visitors from all over the world. Aljazeera.net visitors represent a wide array of countries, backgrounds, ages, and occupations. Aljazeera.net offers advertisers different options designed to accommodate their needs and targets. Advertisers are able to monitor the performance of their campaigns directly online and on a real-time basis.
PERSON
ROLE
CONTACT INFO & EMAIL
ACTIONS
2067 Global Rank
1553 United States
71.8 M Estimated Visits
Traffic Sources
Search

50.35%

Direct

40.61%

Social

6.00%

Referrals

2.62%

Mail

0.38%

Display

0.04%
Geography Breakdown
35.24%

10.52%

8.36%

4.05%
Powered by
Global Rank 1,468 72
Links In Count 14,438 57
United States Rank
1,079
62
United States Page Views
25.4%
1.9%
Top Categories
Qatar/News and Media
Middle East/News ...
English/News
Mobile App Data
MixRank is the most comprehensive database of mobile apps, developers, SDKs, technologies, services, and integrations.
Learn more.
1 K Downloads
0 SDKs
4.09 Avg. Rating
1 Total reviews
App Url: https://play.google.com/store/apps/details?id=com.cmtransfer.yegon.aljazeera.xenderguidetips
App Support:
Genre: books_and_reference
Bundle ID: com.cmtransfer.yegon.aljazeera.xenderguidetips
App Size: 2.66 M
Release Date: August 9th, 2018
Update Date: August 18th, 2018
Description:
guide for cm transfer is just a guide that teaches you how to use the cm transfer app.

CONTENT OF THE GUIDE
1.no need to have an account
2. Guide for CM Transfer app is free and easy to use.
3. With this new guide for CM Transfer, you can get tips for CM Transfer so that you can forget about tangled cables, annoying slow Bluetooth, apps that consume lot of mobile data and tools that need you to install software on your computer.
4. We all know that CM Transfer does not require USB phone No use of data to another phone. CM Transfer app is the best setting that we can make the fastest file transfer ever.
5. Try free guide for CM Transfer app that you need to know for doing the large file transfer

***** Disclaimer *******

Please note that guide for CM Transfer is made to provide information about the CM Transfer application.
This is an Unofficial Guide for CM Transfer app. The CM Transfer application is the property of their respective owners. We made this App only as a FREE FAN APP with no cheats, and guide for CM Transfer is only for the people who want to enjoy the App.
If there is any trademark or copyright violation that does not follow within the Fair Use, please contact us and we will take action right away.
Native

0.13%

Standard

99.18%

Direct

0.68%
Longest Running Ad
Dates Active
Aug 05, 2018 to Aug 03, 2020


Dates Active
Jun 03, 2019 to Oct 01, 2020
Dates Active
Mar 29, 2019 to Oct 01, 2020


Dates Active
May 08, 2020 to Sep 30, 2020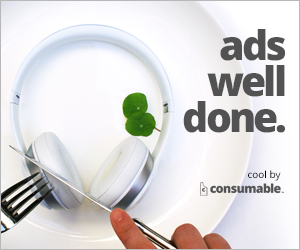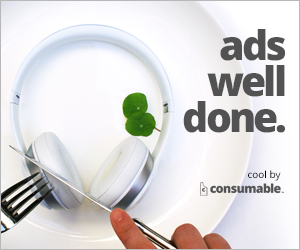 Dates Active
Apr 25, 2019 to Oct 01, 2020
Dates Active
Apr 09, 2020 to Oct 01, 2020
Dates Active
May 14, 2020 to May 14, 2020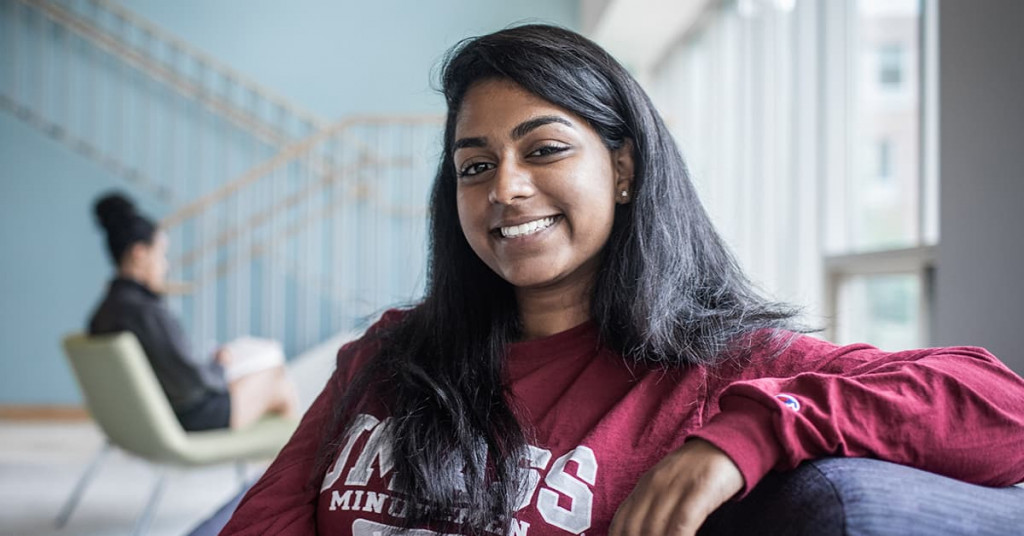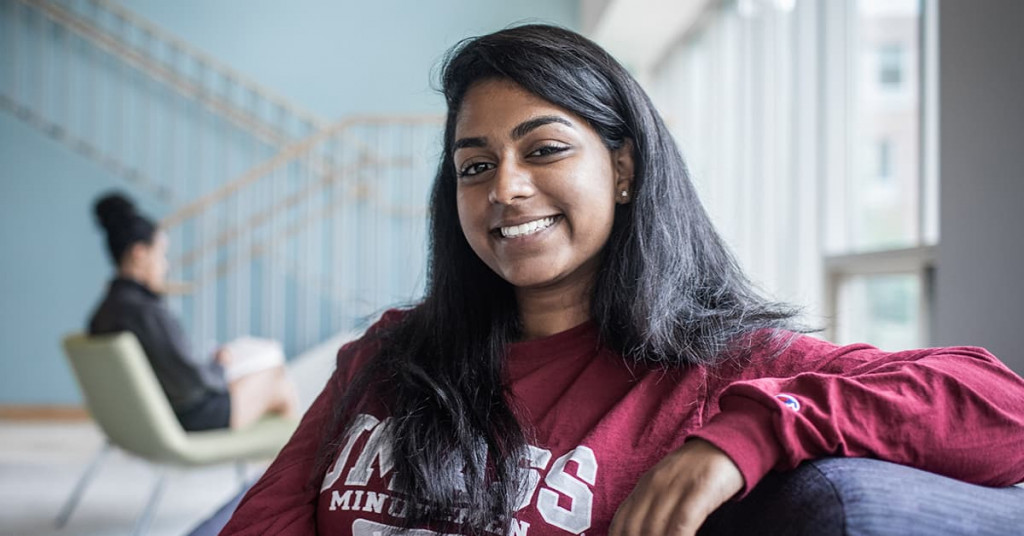 Dates Active
Jun 18, 2020 to Jun 18, 2020
Ad Exchange
Type
Publisher ID
Certification ID
freestar.io
direct
4807391653
google.com
reseller
pub-3605257360853185
f08c47fec0942fa0
appnexus.com
reseller
7125
indexexchange.com
reseller
184310
indexexchange.com
reseller
186431
openx.com
reseller
537138408
6a698e2ec38604c6
openx.com
reseller
539181723
6a698e2ec38604c6
openx.com
reseller
539618221
6a698e2ec38604c6
openx.com
direct
539900106
6a698e2ec38604c6
rhythmone.com
reseller
1058760868
a670c89d4a324e47
rhythmone.com
direct
2696396483
a670c89d4a324e47
Al Jazeera advertising reaches 71.8M visitors across desktop and mobile web, in countries such as United States, Canada, United Kingdom, Australia, India. Pricing models they offer are CPM on channels such as Display, Native, Social, Video, Mobile, Email Advertising on Al Jazeera will allow you to reach consumers in industries or verticals such as Education, Technology, Sports.

They are headquartered at Doha, Qatar, and have 56 advertising & marketing contacts listed on Thalamus. According to their Ads.txt, Al Jazeera inventory partners include: freestar.io, google.com, appnexus.com, indexexchange.com, openx.com, rhythmone.com, 1rx.io, video.unrulymedia.com, districtm.io, rubiconproject.com, sovrn.com, lijit.com, gumgum.com, pubmatic.com, conversantmedia.com, contextweb.com, aol.com, aps.amazon.com, triplelift.com, adtech.com, yahoo.com, sharethrough.com, spotxchange.com, spotx.tv, 33across.com, emxdgt.com, smartadserver.com, improvedigital.com, adform.com, freewheel.tv, lkqd.net, lkqd.com, tremorhub.com, sonobi.com, lockerdome.com, roimediaconsultants.com, beachfront.com, synacor.com, coxmt.com, outbrain.com, media.net, undertone.com, advertising.com, teads.tv, e-planning.net, admixer.net, valo.ai, aniview.com, cosmoshq.com, connectad.io, smartyads.com, advangelists.com, yieldmo.com, mobileadtrading.com, somoaudience.com, springserve.com, aralego.com, ucfunnel.com, brightcom.com, vindicosuite.com, ssp.ynxs.io, adingo.jp, mantisadnetwork.com, connatix.com, telaria.com, loopme.com, xad.com, smaato.com, pubnative.net, adyoulike.com, kargo.com, sekindo.com, anyclip.com, admanmedia.com, yieldnexus.com, smartclip.net, vdopia.com, chocolateplatform.com, themediagrid.com, pubnx.com, consumable.com, criteo.com, aolcloud.net, q1media.com, q1connect.com, sabio.us, infolinks.com, onetag.com.

Al Jazeera works with Advertising technology companies such as Google Remarketing, Google Adsense, DoubleClick.Net, Google Publisher Tag, Facebook Custom Audiences, Forensiq, Rubicon Project, Simpli.fi, Rocket Fuel, AppNexus, AppNexus Segment Pixel, ADTECH, AcuityAds, Drawbridge, Evidon, Aggregate Knowledge, Connexity, Integral Ad Science, eXelate, Facebook Exchange FBX, TripleLift, Openads/OpenX, Yahoo Small Business, Sekindo, Pubmatic, SpotXchange, Index Exchange, Nexage, DemDex, adloox, DoubleClick Bid Manager, RadiumOne, StickyAds TV, Chango, AlephD, Teads, The Trade Desk, AdRoll, eyeReturn, Turn, Dstillery, Advertising.com, Adap.TV, Twitter Ads, Yahoo Ad Sync, Adobe Audience Manager Sync, GetIntent, Prebid, Sonobi, BlueKai DMP, BlueKai, Google Inteactive Media Ads, Sonobi Direct, Sovrn Direct, PubMatic Direct, Google Direct, Ads.txt, Criteo Direct, RubiconProject Direct, Teads Direct, OpenX Direct, RubiconProject Reseller, Criteo, Criteo Publisher Marketplace, IponWeb BidSwitch, ContextWeb, RhythmOne, Adify, C1X Direct, IndexExchange Direct, Taboola, Magnetic, SkimLinks, Clickagy, Bidtellect, Vidible, Lijit Direct, Smaato Direct, ContextWeb Reseller, RhythmOne Reseller, 33 Across Direct, PubMatic Reseller, IndexExchange Reseller, OpenX Reseller, AppNexus Reseller, ORC International Reseller, Google Reseller, Criteo Reseller, AOL Reseller, Atlas, VINDICO, Research Now, SiteScout, MLN Advertising, Tapad, DynAdmic, Flxone, Burst Media, Yieldmo, Adition, Tribal Fusion, Beeswax, Adhigh, GumGum, ClickCertain, Google AdSense Integrator, Comet Cox Media Reseller, Eye View Digital, Admedo, MicroAd, RUN Ads, AdMatrix, Proclivity, AdGear, Avocet, EMX, AdTheorent, StackAdapt, Specific Media, Sonobi Reseller, Lijit Reseller, Sovrn Reseller, Aidata, Eyeota, ADEX, Ad Tech Japan AOL, Videology, Adform, Amazon Associates, Amazon Ad System, AdStanding, Link Share, X Plus One, Media.net, 161Media, Infolinks, VideoAmp, Adstir, OnAudience, Appier, Tru Optik, Spoutable, Walmart, Sharethrough, LifeStreet Media, AdKernel, Smartclip, AdSniper, Improve Digital, Adswizz, adingo, Somoaudience Reseller, Mobile Ad Trading Reseller, Consumable Direct, Consumable, DoubleVerify, SpotXChange Reseller, Q1Connect Reseller, GumGum Direct, Connatix Direct, Tremor Video Reseller, SpotXChange Direct, Admixer, IAB Tech Lab, Infolinks Direct, LKQD Reseller, FreeWheel Reseller, RhythmOne Direct, DistrictM Reseller, 33 Across Reseller, SmartAdServer Reseller, Telaria Direct, AppNexus Direct, AOL Direct, Yieldmo Direct, Tremor Video Direct, Advangelists, GumGum Reseller, Converstand Media Direct, Amazon Direct, Yahoo Reseller, ShareThrough Direct, Improve Digital Reseller, Adform Reseller, Converstand Media Reseller, Triple Lift Reseller, Lockerdome Reseller, Beachfront Direct, Synacor Reseller, Outbrain Reseller, Triple Lift Direct, Media.net Direct, Undertone Direct, E-Planning Direct, Admixer Direct, Beachfront Reseller, Aniview Reseller, Connectad Direct, SmartyAds Reseller, ORC International Direct, Synacor Direct, SpringServe Reseller, ucfunnel Reseller, Brightcom Reseller, Undertone Reseller, fluct Direct, Telaria Reseller, SmartAdServer Direct, LoopMe Reseller, Smaato Reseller, AdYouLike Reseller, Yahoo Direct, Brightcom Direct, Kargo Direct, bRealtime, OneTag Reseller, The MediaGrid Reseller, Freestar, BidSwitch, Chocolate Direct, Sekindo Direct, Primis Direct, The MediaGrid Direct, AdMan Reseller, Smartclip Reseller, Yieldmo Reseller.