AdRoll is a leading performance marketing platform with over 35,000 clients worldwide. Its suite of high-performance tools works across devices, helping businesses attract, convert, and grow their customer base. The company is home to the world's largest opt-in advertiser data co-op, the IntentMap? with over 1.2 billion digital profiles. AdRoll's goal is to build the most powerful marketing platform through performance, usability, and openness. AdRoll is headquartered in San Francisco, with offices in New York, Chicago, Tokyo, London, Dublin, and Sydney.
AdRoll is committed to creating diverse teams of "Rollers" and is proud to be an equal opportunity employer. All qualified applicants will receive consideration without regard to race, color, ancestry, sex, religion, gender, gender identity or expression, sexual orientation, marital status, national origin, citizenship, genetics, disability, age, veteran status or other characteristics.
Find all our jobs here: https://www.adroll.com/about/careers
Company Name:


AdRoll

(View Trends)

Headquarters: (View Map)

San Francisco, CA, United States

Office Locations:

California, New York, Dublin, Sydney, London, Tokyo

500 - 1,000 employees
Capabilities
Desktop Display

Mobile Display

Social

Desktop Video
Desktop Display, Mobile Display, Social, Desktop Video

Demand Side Platform, Retargeting

Headline:


Publisher

Self / Managed Service:


Managed Service
Industries


Education, Entertainment, Financial Services, Retail, Travel & Leisure

Key Differentiator


Reach Your Customers. Everywhere. AdRoll is the most widely used retargeting platform in the world. More brands trust AdRoll to retarget site visitors with ads across Facebook, Twitter, mobile, and the web.dddd

Owned / Operated Properties


geeker.com

Data Partners


LiveRamp

Approved 3rd Party Ad Serving / Rich Media Vendors


Sizmek - http://www.sizmek.com
PERSON
ROLE
CONTACT INFO & EMAIL
ACTIONS
1810264 Global Rank
646605 United States
581 K Estimated Visits
Traffic Sources
Direct

79.29%

Search

18.91%

Referrals

1.64%

Social

0.16%

Display

0.00%

Mail

0.00%
Powered by
Global Rank 10,859 620
Links In Count 575 19
India Rank
4,490
India Page Views
45.7%
Dates Active
Sep 26, 2020 to Sep 26, 2020
Dates Active
Mar 04, 2020 to Oct 01, 2020
Dates Active
Apr 12, 2020 to Oct 01, 2020
Dates Active
Mar 12, 2020 to Oct 01, 2020
Dates Active
Apr 17, 2020 to Sep 29, 2020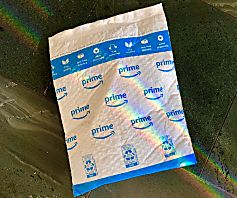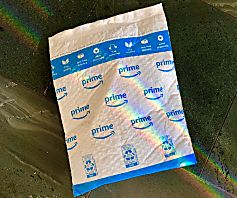 Dates Active
Jul 15, 2019 to Oct 01, 2020
AdRoll advertising reaches 9.31M visitors across desktop and mobile web, in countries such as Japan, United States, Netherlands, United Kingdom, India, Ireland, Australia. Pricing models they offer are CPM, CPC, CPA on channels such as Display, Mobile, Social, Video Advertising on AdRoll will allow you to reach consumers in industries or verticals such as Retail, Education, Travel & Leisure, Financial Services, Entertainment.

They are headquartered at San Francisco, CA, United States, and have 126 advertising & marketing contacts listed on Thalamus.

AdRoll works with Advertising technology companies such as Facebook Exchange FBX, Atlas, Google Adsense, AppNexus, Evidon, DoubleClick.Net, AdRoll, Twitter Ads, Facebook Custom Audiences, Yahoo Small Business, AppNexus Segment Pixel, IponWeb BidSwitch, Openads/OpenX, Taboola, Rubicon Project, Index Exchange, Bizo, LinkedIn Ads, Pubmatic, LeadsRX, Parrable, Advertising.com, Google Remarketing, DoubleClick Bid Manager.