Admitad is a global Cost-per-Action affiliate network with the largest volumes coming from the US, Europe, UK, China and India.
The company was founded in 2009 by Alexander Bachmann, CEO&Founder of Admitad. It has transformed its main headquarters in Heilbronn to launch more offices around the world, including the CIS countries, Europe, China, India.
It runs regular campaigns with e-commerce, travel, finance, mobile, online games and serves as a global one-stop place for all clients worldwide and a cross-border sales operator, covering all major international markets, including rare GEOs.
Along with the transactions, the company offers brand recognition, regular payout system with pre-payment options, responsive customer support team, full-service solutions, various niche support, advanced technologies, fraud-proof analysis, analytics and transparent reports, while efficiently delivering the type of service demanded by today's sophisticated online consumer.
Admitad is the type of network that can put long-standing industry titans on the defensive.
Company Name:


Admitad.com

(View Trends)

Headquarters: (View Map)

Heilbronn, Baden-Württemberg, Germany

Office Locations:

Germany

50 - 200 employees
Capabilities
Desktop Display

Mobile Display

Native
Desktop Display, Mobile Display, Native

Headline:


The biggest CPA Affiliate network
Industries


eCommerce, Financial Services, Gaming, Retail, Travel & Leisure

Key Differentiator


We work with over 700 000 publishers who own over 560 000 ad spaces. With Admitad, you will be advertising on one of the world's largest CPA networks, where over 4,000,000 click-throughs are made every 24 hours! But it's not only the number of partners that matters. Their quality is important as well. We mercilessly ban dishonest publishers and give you the option to choose which partners and platforms you will work with and which traffic sources are acceptable to you.
PERSON
ROLE
CONTACT INFO & EMAIL
ACTIONS
5386 Global Rank
538 Russia
12.2 M Estimated Visits
Traffic Sources
Direct

56.89%

Search

13.23%

Referrals

12.07%

Display

10.55%

Social

4.17%

Mail

3.09%
Geography Breakdown
54.05%

11.56%

3.41%

2.66%

2.53%
Powered by
Global Rank 2,343 318
Links In Count 1,142 85
India Rank
777
80
India Page Views
35.5%
4.4%
Mobile App Data
MixRank is the most comprehensive database of mobile apps, developers, SDKs, technologies, services, and integrations.
Learn more.
App Url: https://itunes.apple.com/app/admitad-gmbh/id962326585
App Support: http://admitad.com
Genre: Business
Bundle ID: com.admitad.app
App Size: 25.8 M
Version: 1.6.1
Release Date: February 15th, 2015
Update Date: July 20th, 2017
Description:
The mobile application of Russia's largest affiliate network
Enjoy Admitad's user-friendly application for CPA network publishers.
Now you can manage your personal account whenever and wherever you wish, always up to date with events on your account.
From now on you will always have access to:
daily reports
order a pay-out of confirmed funds
statistics for all parameters and ad spaces
Admitad's catalog of programs with an option to connect
the catalog of connected programs
connect up to 5 Admitad accounts
customer support – responses to your questions with immediate notifications
Be more mobile with Admitad!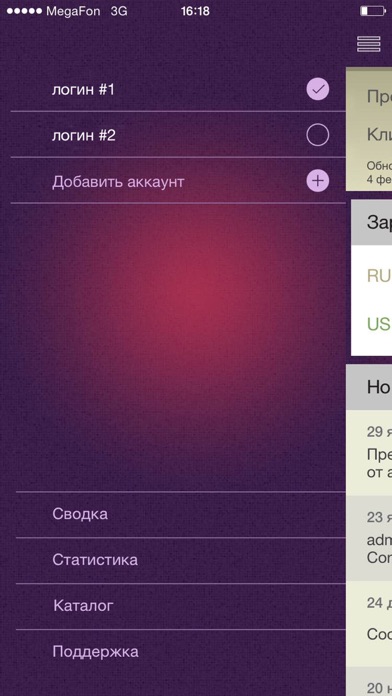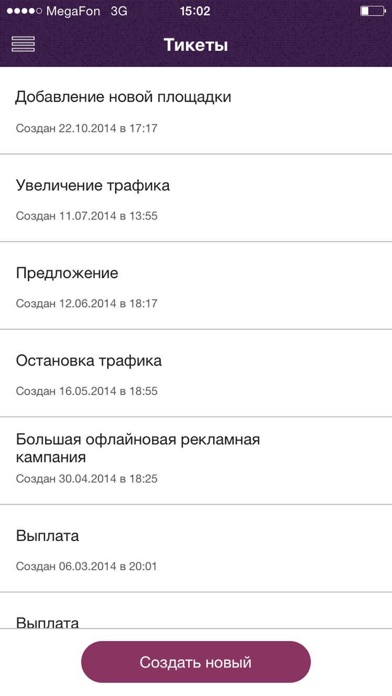 Не получается зайти в мои программы
Просто бесконечная загрузка висит.
Idiots
Клиент представляет из себя обыкновенный браузер, в котором открывается подобие мобильной версии сайта. Молодцы, xулe.
Не работает
Не появляется формы для авторизации, белый экран.
Не возможно зайти!
При входе, просит войти в профиль, но я там не зарегистрирован, как я могу войти в профиль?! А самой регистрации нет
Теперь заходит
Теперь проходит авторизация, но при подтверждении доступа "требуется получить доступ к вашему профилю vadim_tachos". Ребята, это название не нашего профиля, не пугайте так
??
Не заходит.Логин и пароль правильный.
Core Graphics
The Core Graphics framework is based on the Quartz advanced drawing engine. It provides low-level, lightweight 2D rendering with unmatched output fidelity. You use this framework to handle path-based drawing, transformations, color management, offscreen rendering, patterns, gradients and shadings, image data management, image creation, and image masking, as well as PDF document creation, display, and parsing.
Launch Services
Security Framework
Secure the data your app manages. Protect information and control access to your app.
StoreKit
StoreKit enables users to embed a store in their app. It also process financial transactions associated with the purchase of content and services.
System Configuration F...
This collection of documents describes the programming interfaces of the System Configuration framework. The System Configuration framework provides functions that determine the reachability of target hosts in both a synchronous and an asynchronous manner. It also provides error detection facilities.
Core Foundation Framework
Core Foundation is a framework that provides fundamental software services useful to application services, application environments, and to applications themselves. Core Foundation also provides abstractions for common data types, facilitates internationalization with Unicode string storage, and offers a suite of utilities such as plug-in support, XML property lists, URL resource access, and preferences.
Core Telephony Framework
Use the Core Telephony framework to obtain information about a user's home cellular service provider—that is, the provider with whom the user has an account. Carriers can use this information to write applications that provide services only for their own subscribers. You can also use this framework to obtain information about current cellular calls.
Foundation Framework
Quartz Core Framework
This collection of documents provides the API reference for the Quartz Core framework, which supports image processing and video image manipulation.
UIKit
The UIKit framework (UIKit.framework) provides the crucial infrastructure needed to construct and manage iOS apps. This framework provides the window and view architecture needed to manage an app's user interface, the event handling infrastructure needed to respond to user input, and the app model needed to drive the main run loop and interact with the system.
Admitad.com advertising reaches 12.2M visitors across desktop and mobile web, in countries such as Russia, Ukraine, India, United States, Poland. Pricing models they offer are CPA, CPI, CPL on channels such as Display, Mobile, Native Advertising on Admitad.com will allow you to reach consumers in industries or verticals such as eCommerce, Financial Services, Retail, Gaming, Travel & Leisure.

They are headquartered at Heilbronn, Baden-Württemberg, Germany, and have 82 advertising & marketing contacts listed on Thalamus.

Admitad.com works with Advertising technology companies such as Yadro BannerHost, admitad, DoubleClick.Net, Facebook Custom Audiences.