Adform is the leading independent and open full stack advertising technology platform that encompasses data, creativity and trading into one seamless enterprise product suite servicing media agencies, trading desks and advertisers.

All of our products are modular and easily inter-operate with all other point solutions used throughout the digital advertising ecosystem.

Adform was founded in Denmark in 2002 and is one of the world's largest private and independent advertising technology companies. With offices in 18 countries, Adform has more than 780 employees globally throughout Europe, North America and APAC.

Visit http://www.adform.com or http://join.adform.com for more information.
Company Name:


AdForm

(View Trends)

Headquarters: (View Map)

Copenhagen K, Hovedstaden, Denmark

Office Locations:

HQ: Antwerpen. Also: Copenhagen, London, Milano, Madrid, Prague, Vilnius, Amsterdam, Stockholm, Oslo, Helsinki.

500 - 1,000 employees
Capabilities
Desktop Display

Mobile Display

Native

Desktop Video
Desktop Display, Mobile Display, Native, Desktop Video

Demand Side Platform, Retargeting, Ad Server

Headline:


Demand Side Platform
Industries


Technology

Key Differentiator


The complexity of modern advertising campaigns requires a full suite of complimentary tools which allow you to identify, track and engage with your audience across a wide range of different channels. With Adform, we provide you with choice: Advertiser Edge, the industry's most complete full-stack offering, includes our stand-alone Demand Side Platform, Ad Server, Data Management Platform and robust collection of self-service creative tools. These are available as individual products or an integrated stack – the choice is 100% up to you and tailored to your evolving needs.

Targeting


Retargetting, Cookie List, Third-Party Data (Age, Gender, Income Level), Mobile (Device, Device Brand, Geography), Contextual, Search Targetting.

Data Partners


LiveRamp

Approved 3rd Party Ad Serving / Rich Media Vendors


Sizmek - http://www.sizmek.com
PERSON
ROLE
CONTACT INFO & EMAIL
ACTIONS
Brand Solutions Sales Manager at Adform
Agne Valatkaite
Copenhagen Area, Capital Region, Denmark
Sales Operations Coordinator
Alexandre Benavides Silva
Senior Advertising Campaign Coordinator at Adform
Alex Berger
Copenhagen Area, Capital Region, Denmark
Global Marketing Manager
Allan Olesen
Copenhagen Area, Capital Region, Denmark
Agency Account Director
Andrea Bystri?anová
Prague, The Capital, Czech Republic
RTB Sales Manager at Adform
Enterprise Sales Director
Publisher Account Manager / Platform Solution Manager - Technical
VP Development, Strategic Initiatives at Adform
0 Global Rank
0
181 K Estimated Visits
Traffic Sources
Direct

66.42%

Search

20.22%

Referrals

10.03%

Paid Referrals

2.47%

Mail

0.77%

Social

0.09%
Geography Breakdown
10.69%

10.58%

9.65%

9.39%

6.15%
Powered by
Global Rank 37,225 623
Links In Count 337 197
Norway Rank
315
Norway Page Views
29.2%
Mobile App Data
MixRank is the most comprehensive database of mobile apps, developers, SDKs, technologies, services, and integrations.
Learn more.
100 Downloads
10 SDKs
4.56 Avg. Rating
1 Total reviews
App Url: https://play.google.com/store/apps/details?id=adform.com.creativespace
App Support: http://www.adform.com
Genre: business
Bundle ID: adform.com.creativespace
App Size: 6.65 M
Version: 29
Release Date: July 17th, 2014
Update Date: June 1st, 2016
Description:
Adform brings brand advertising to the programmatic era at scale, making display advertising simple, relevant and rewarding! Leverage all Rich Media ad and video formats in use today, including custom ones you've developed and IAB Rising Stars. Take a tour and drive yourself to be more creative in your next mobile campaign with these innovative formats.
Google Sign-In SDK
Google Sign-In is a secure authentication system that reduces the burden of login for your users, by enabling them to sign in with their Google Account—the same account they already use with Gmail, Play, Google+, and other Google services. Google Sign-In is also your gateway to connecting with Google's users and services in a secure manner. You can give your users the opportunity to pay with Google Pay, share with their Google-wide contacts, save a file to Drive, add an event to Calendar, and more. Integrate Google's user-centric APIs and services inside your app to help your users take action and convert.
AdMob Mediation
Android API
All APIs for communicating with the Android system.
DoubleClick
DoubleClick is the ad technology foundation to create, transact, and manage digital advertising for the world's buyers, creators and sellers. Available for iOS and Android
Google Authorization
Google Play services offers a standard authorization flow for all Google APIs and all components of Google Play services. In addition, you can leverage the authorization portion of the Google Play services SDK to gain authorization to services that are not yet supported in the Google Play services platform by using the access token to manually make API requests or using a client library provided by the service provider.
Google Mobile Ads
The Google Mobile Ads SDK is the latest generation in Google mobile advertising featuring refined ad formats and streamlined APIs for access to mobile ad networks and advertising solutions. The SDK enables mobile app developers to maximize their monetization on Android, iOS, and Windows Phone 8.
Google Play Game Services
Make your games social with Google Play game services. Add achievements, leaderboards, real-time multiplayer, and other popular features using the Google Play game services SDK. Let players sign in using their Google+ identities and share their gaming experience with friends. Visit developers.google.com/games/services for more information about integrating game services into your app.
Google Play Location APIs
The location APIs make it easy for you to build location-aware applications, without needing to focus on the details of the underlying location technology. They also let you minimize power consumption by using all of the capabilities of the device hardware.
Google Play Services
Google Play Services give your apps more features to attract users on a wider range of devices. With Google Play services, your app can take advantage of the latest, Google-powered features such as Maps, Google+, and more, with automatic platform updates distributed as an APK through the Google Play store. This makes it faster for your users to receive updates and easier for you to integrate the newest that Google has to offer.
Google Search
The collection of search and search related APIs in Google's Android GMS framework.
Dates Active
Jul 06, 2020 to Sep 06, 2020
Dates Active
Jul 06, 2020 to Sep 06, 2020
Dates Active
Jul 23, 2020 to Sep 06, 2020
Dates Active
Aug 07, 2020 to Aug 31, 2020
Dates Active
Jul 06, 2020 to Sep 06, 2020
Dates Active
Mar 04, 2020 to Sep 06, 2020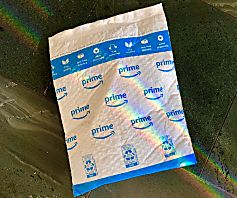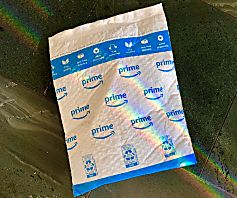 Dates Active
Jul 18, 2019 to Sep 06, 2020
Dates Active
Mar 12, 2020 to Sep 06, 2020
Dates Active
Apr 17, 2020 to Sep 06, 2020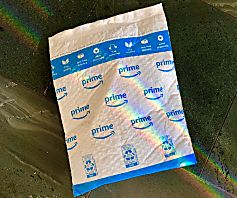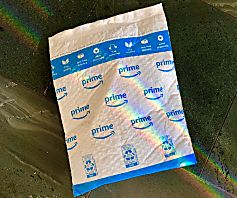 Dates Active
Jul 15, 2019 to Sep 06, 2020
AdForm advertising reaches 382k visitors across desktop and mobile web, in countries such as Czech Republic, Spain, Denmark, Poland, United States, Germany, United Kingdom, Sweden, Italy, Norway, Finland, Slovakia, Belgium, Netherlands, Lithuania, Latvia, Estonia, Belarus. Pricing models they offer are CPC, CPM on channels such as Display, Mobile, Native, Video Advertising on AdForm will allow you to reach consumers in industries or verticals such as Technology; you can target them with parameters such as: Retargetting, Cookie List, Third-Party Data (Age, Gender, Income Level), Mobile (Device, Device Brand, Geography), Contextual, Search Targetting..

They are headquartered at Copenhagen K, Hovedstaden, Denmark, and have 137 advertising & marketing contacts listed on Thalamus.

AdForm works with Advertising technology companies such as Google Adsense, AppNexus, Adform, Facebook Custom Audiences.