AccuWeather, recognized and documented as the most accurate source of weather forecasts and warnings in the world, has saved tens of thousands of lives and prevented hundreds of thousands of injuries and tens of billions of dollars in property damage.
With global headquarters in State College, PA, and other offices around the world, AccuWeather serves more than 1.5 billion people daily, helping them plan their lives and get more out of their day through its digital media, including free mobile apps, mobile web and www.AccuWeather.com website as well as radio, television, newspapers, the national 24/7 and AccuWeather Network channel.
Additionally, AccuWeather produces and distributes news, weather content, and video for more than 180,000 third-party websites. Among AccuWeather's many innovative and award-winning features available free to the public are AccuWeather MinuteCast? Minute by Minute? forecasts with Superior Accuracy? and the patented AccuWeather RealFeel? Temperature scale. Furthermore, AccuWeather serves more than half of the Fortune 500 companies and thousands of businesses globally.
Dr. Joel N. Myers, Founder and Chief Executive Officer, established AccuWeather in 1962 and is considered the "father of modern commercial meteorology." Dr. Myers, a leading creative thinker and visionary, has been named "the most accurate man in weather" by The New York Times and one of the top entrepreneurs in American history by Entrepreneur's Encyclopedia of Entrepreneurs.
Download the AccuWeather app today:
Apple: https://apps.apple.com/us/app/accuweather-weather-radar/id300048137
Google Play: https://play.google.com/store/apps/details?id=com.accuweather.android&hl=en_US
Company Name:


AccuWeather

(View Trends)

Headquarters: (View Map)

State College, PA, United States

500 - 1,000 employees
Capabilities
Desktop Display

Email

Mobile Display

Mobile Video

Social

Desktop Video
Desktop Display, Email, Mobile Display, Mobile Video, Social, Desktop Video

Mobile App Publisher, Web Publisher

Headline:


Local, National, & Global Daily Weather Forecast

Self / Managed Service:


Managed Service
Industries


Sports, Travel & Leisure

Key Differentiator


AccuWeather's mission is simple… to personalize the weather to help people improve their lives. From the billions of visits we receive daily across all platforms, we understand that bringing this mission to life requires more than just presenting the weather. It's about innovation, personalization, and accuracy. It's not about just answering the question, "What will it be like today?" It's about answering questions like, "Will it rain?" "What should I wear this afternoon?" "Should I change my travel plans?" "How many minutes until the storm starts near my house." Around the world, people trust AccuWeather to help them get more from their lives. And when you partner with us, your brand and your message benefit from that trust.

Approved 3rd Party Ad Serving / Rich Media Vendors


Sizmek - http://www.sizmek.com
PERSON
ROLE
CONTACT INFO & EMAIL
ACTIONS
Alaina Henry
Greater New York City Area
Director, Advertising Sales
Alisha Lingle
State College, Pennsylvania Area
Director, Advertising Operations
Amanda Marandola
Greater New York City Area
Director, Advertising Sales
Bill McGarry
Greater New York City Area
Vice President Sales
Managing Director, Europe
Brian Mullin
State College, Pennsylvania Area
Vice President Global Digital Media Business Development
Dan Ryan
State College, Pennsylvania Area
Global Digital Media Business Development
71 Global Rank
46 United States
689 M Estimated Visits
Traffic Sources
Direct

57.64%

Search

35.62%

Mail

3.56%

Social

2.14%

Referrals

1.03%

Display

0.02%
Geography Breakdown
66.48%

4.18%

3.58%

1.92%

1.21%
Powered by
Global Rank 363 1
Links In Count 32,559 542
United States Rank
207
34
United States Page Views
42.6%
1.2%
Top Categories
Tin t?c/Th?i ti?t
United States/Wea...
News/Weather
Mobile App Data
MixRank is the most comprehensive database of mobile apps, developers, SDKs, technologies, services, and integrations.
Learn more.
10 SDKs
4.87 Avg. Rating
22.9 K Total reviews
App Url: https://itunes.apple.com/app/accuweather/id300048137
App Support: http://www.accuweather.com/en/contact
Genre: Weather
Bundle ID: com.yourcompany.TestWithCustomTabs
App Size: 123 M
Version: 14.4.2
Release Date: December 22nd, 2008
Update Date: October 12th, 2020
Description:
Get the accurate weather forecast you know you can rely on with AccuWeather. With in-depth forecast news, the latest forecast updates, hurricane alerts, and much more. Our precision and scientific accuracy let you stay one step ahead - making the unpredictable, predictable.
Be prepared for any sudden changes in weather with live alerts and detailed reports. Plus our daily snapshots provide everything from cloud cover to UV index.
Why you'll love using AccuWeather:
? Our brand new UI - Enjoy a beautiful, streamlined layout with a stunning conditional background feature. Plus, our easy to use UI helps you to quickly visualize all of the relevant info you need.
? You won't miss a minute of accurate weather information - Our MinuteCast feature has had a makeover - now you can enjoy Minute by Minute! Our latest feature gives you a detailed minute by minute breakdown of the next two hours so you don't miss a second of the latest weather updates.
? You'll be prepared for any weather event on the horizon - Get highs for today and tomorrow with our Today Tonight Tomorrow feature or even get a 45-day outlook.
? You get superior accuracy? whenever and wherever you need it - Get worldwide weather updates if you're home or away.
? Enjoy RealFeel & RealFeel Shade Temperature? technology - you'll know the difference between how the weather looks and how it actually feels.
? Go beyond your local forecast - Access hyper-localized mapping layers, including our temperature contour map and live tropical storm radar. Plus, dew point, UV index, visibility, allergy, precipitation, air quality index reports and more.
? Get relevant weather content - Read articles and watch videos that are updated regularly and personalized to your needs.
The best part is you control what type of information you get with our new custom notifications. Opt into Minute By Minute notifications to get jacket or umbrella reminders and much more! From the daily forecast to minute-by-minute updates, you'll be prepared come rain or shine.
How to make the AccuWeather app work for you:
? Personalize the app depending on where you are in the world.
? Look 45 days ahead to ensure that you're prepared for any weather.
? Try the Minute by Minute feature for the most up to date weather forecast, minute by minute.
? Get the latest trending videos from AccuWeather's dedicated news team.
? Filter according to your preferences and easily hide any features that you don't want.
? Sync AccuWeather with your watch to get updated information with just a quick glance at your wrist.
With AccuWeather's superior accuracy? you'll never miss a memorable moment due to the weather. Wherever you are or wherever you're going, count on AccuWeather for reliable weather information.
Download AccuWeather today for free and enjoy award-winning superior accuracy? in weather forecasting on your iOS device.
Daily Downloads Oct 01 - 31, 2020
Sorpresa
Buena app mejoró mucho
Super!
Die beste App auf dem Markt!!!
Rese?a
Excelente aplicación, muy buena realmente. Muy certera en sus pronósticos. Me para e genial !!
Excelente
La mejor app de clima!
Launch Services
AVFoundation
The AV Foundation framework provides an Objective-C interface for managing and playing audio-visual media in iOS and OS X applications.
Core Foundation Framework
Core Foundation is a framework that provides fundamental software services useful to application services, application environments, and to applications themselves. Core Foundation also provides abstractions for common data types, facilitates internationalization with Unicode string storage, and offers a suite of utilities such as plug-in support, XML property lists, URL resource access, and preferences.
Core Graphics
The Core Graphics framework is based on the Quartz advanced drawing engine. It provides low-level, lightweight 2D rendering with unmatched output fidelity. You use this framework to handle path-based drawing, transformations, color management, offscreen rendering, patterns, gradients and shadings, image data management, image creation, and image masking, as well as PDF document creation, display, and parsing.
Core Location Framework
The Core Location framework lets you determine the current location or heading associated with a device. The framework uses the available hardware to determine the user's position and heading. You use the classes and protocols in this framework to configure and schedule the delivery of location and heading events. You can also use it to define geographic regions and monitor when the user crosses the boundaries of those regions. In iOS, you can also define a region around a Bluetooth beacon.
Foundation Framework
MobileCoreServices
Quartz Core Framework
This collection of documents provides the API reference for the Quartz Core framework, which supports image processing and video image manipulation.
System Configuration F...
This collection of documents describes the programming interfaces of the System Configuration framework. The System Configuration framework provides functions that determine the reachability of target hosts in both a synchronous and an asynchronous manner. It also provides error detection facilities.
UIKit
The UIKit framework (UIKit.framework) provides the crucial infrastructure needed to construct and manage iOS apps. This framework provides the window and view architecture needed to manage an app's user interface, the event handling infrastructure needed to respond to user input, and the app model needed to drive the main run loop and interact with the system.
Native

3.29%

Standard

95.78%

Direct

0.93%
Ads Seen Recently
129,888
Longest Running Ad
Dates Active
Aug 06, 2018 to Aug 04, 2020
Dates Active
Mar 19, 2020 to Sep 08, 2020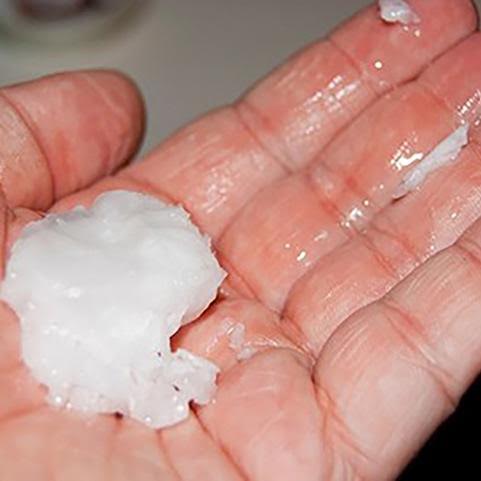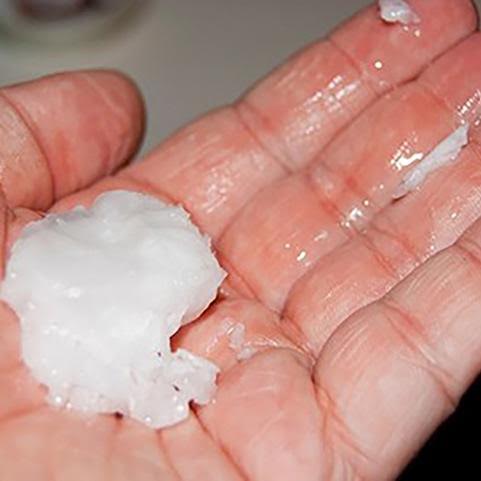 Dates Active
Jun 07, 2020 to Oct 01, 2020


Dates Active
May 15, 2020 to Oct 03, 2020
Dates Active
Mar 26, 2020 to Sep 08, 2020
Dates Active
Mar 27, 2020 to Jul 01, 2020
Dates Active
Apr 20, 2020 to Aug 16, 2020
Dates Active
Mar 03, 2020 to Aug 18, 2020
Dates Active
Mar 06, 2020 to Aug 16, 2020
Dates Active
Feb 02, 2020 to Aug 09, 2020
Dates Active
Apr 28, 2020 to Aug 02, 2020
Ad Exchange
Type
Publisher ID
Certification ID
google.com
direct
pub-9415735639897500
f08c47fec0942fa0
google.com
direct
pub-5771594739411148
f08c47fec0942fa0
appnexus.com
direct
8997
#
aps.amazon.com
direct
3364
#
facebook.com
direct
360734747425904
#
indexexchange.com
direct
185017
#
indexexchange.com
direct
185474
#
indexexchange.com
direct
188507
rubiconproject.com
direct
12562
0bfd66d529a55807
rubiconproject.com
direct
17738
0bfd66d529a55807
AccuWeather advertising reaches 689M visitors across desktop and mobile web, in countries such as United States, Canada, United Kingdom, Poland, France. Pricing models they offer are CPM on channels such as Display, Email, Mobile, MobileVideo, Social, Video Advertising on AccuWeather will allow you to reach consumers in industries or verticals such as Travel & Leisure, Sports.

They are headquartered at State College, PA, United States, and have 42 advertising & marketing contacts listed on Thalamus. According to their Ads.txt, AccuWeather inventory partners include: google.com, trustx.org, appnexus.com, aps.amazon.com, facebook.com, indexexchange.com, rubiconproject.com, openx.com, aol.com, yahoo.com, adtech.com, aolcloud.net, advertising.com, pubmatic.com, lijit.com, sovrn.com, beachfront.com, nativo.com, springserve.com, spotxchange.com, spotx.tv, 33across.com, themediagrid.com, triplelift.com, telaria.com, tremorhub.com, contextweb.com, undertone.com, connatix.com, behave.com.

AccuWeather works with Advertising technology companies such as Mediaplex, Conversant, Korrelate, Simpli.fi, Magnetic, X Plus One, AudienceScience, AOL-Time Warner Online Advertising, Yahoo Publisher Network, Drawbridge, LiveRail, Facebook Exchange FBX, ContextWeb, Openads/OpenX, Rubicon Project, Yield Manager, Aggregate Knowledge, AdJug, Burst Media, Criteo, Improve Digital, DemDex, Adap.TV, PointRoll, LucidMedia, Collective Media, Resonate Insights, Dstillery, CPX Interactive, Integral Ad Science, Specific Media, Pubmatic, Rocket Fuel, DoubleVerify, Atlas, Index Exchange, Media Innovation Group, Adify, Undertone, Evidon, Neustar AdAdvisor, eXelate, Accuen, AppNexus, Turn, Advertising.com, Tribal Fusion, DoubleClick.Net, AdMeld, NetSeer, Spongecell, RadiumOne, Connexity, Google Adsense for Search, Pulse 360, Google Adsense, BlueKai, PHP Ads, Travora Media, The Trade Desk, Google Remarketing, Facebook Custom Audiences, Upfront Digital Media, Yahoo Small Business, MLN Advertising, Google Publisher Tag, Datonics, Twitter Ads, Commission Junction, IponWeb BidSwitch, Rich Relevance, Tapad, Nexage, Brandscreen, Chango, SiteScout, ADTECH, MyBuys, Videology, Google Adsense Asynchronous, Adconion, AppNexus Segment Pixel, SpotXchange, Experian, Eq Ads, Zenovia, Ohana, eyeReturn, Adform, Exponential, bRealtime, AppNexus Ad Tag, BlueKai DMP, DoubleClick Bid Manager, Crosswise, Eyeota, Teads, Flashtalking, AcuityAds, Right Media, RhythmOne, Prebid, YieldBot, Sublime Skins, DynAdmic, SNT Media, JustPremium, Adobe Audience Manager Sync, Yahoo Ad Sync, GumGum, MyBuys MyAds, OpenDSP, Beeswax, AdGear, RUN Ads, Sonobi Direct, Sovrn Direct, AOL Direct, PubMatic Direct, Google Direct, Lijit Direct, Ads.txt, RubiconProject Direct, YieldBot Direct, Facebook Direct, Synacor Reseller, Amazon Direct, AppNexus Reseller, Google Reseller, ORC International Reseller, LKQD Reseller, Tremor Video Reseller, Beachfront Direct, Bidfluence Reseller, OpenX Reseller, ContextWeb Reseller, TrustX Direct, PubMatic Reseller, Sovrn Reseller, OpenX Direct, Sonobi Reseller, GumGum Reseller, Comet Cox Media Reseller, AOL Reseller, Taboola, Media.net, BrightRoll, TripleLift, Geniee, Semasio, BidTheatre, adingo, Smartclip, AppNexus Direct, Bidtellect, StackAdapt, Proclivity, 161Media, AdRoll, Eye View Digital, Adhigh, GetIntent, Falk Realtime, IntentIQ, Visible Measures, Between Digital, Admedo, ClickCertain, AdSupply, Trueffect, IndexExchange Reseller, IndexExchange Direct, ShareThrough Reseller, SkimLinks, Avocet, Atedra, AdStanding, Fyber, DistrictM Direct, RhythmOne Reseller, Carambola Direct, RubiconProject Reseller, Lijit Reseller, Carambola, Google Inteactive Media Ads.