9GAG makes content and videos viral.
We are a global cross-platform digital and social media network of 150 million global audiences, predominantly Gen Y & Z:
- 40 million followers on Facebook, 49 million on Instagram and 15 million on Twitter.
- #1 entertainment brand, #6 most followed brand page on Instagram globally
- #1 ranked global social media platform in entertainment & gaming, #1 ranked US's cross-platform video creators
- distribute 2.2 billion social video views on a monthly basis (source: tubular labs).
- top 300 websites worldwide
Our mission is to make the world happier.
We are backed by: Freestyle Capital, True Ventures, First Round Capital, Greycroft Partners, 500 Startups, Y Combinator and a group of great angel investors in the United States. eg Anthony Soohoo, Benjamin Ling, BoxGroup, Gary Vaynerchuk, James Hong, Kevin Rose, Karl Jacob, Lowercase Capital, Maneesh Arora, Naval Ravikant, Othman Laraki, Philip Kaplan, Rich Chen, Rich Lefurgy, Scott and Cyan Banister, Tim Ferriss.
Company Name:


9GAG

CEO Name:


Ray Chan

(View Trends)

Headquarters: (View Map)

Mountain View, CA, United States

10 - 50 employees
Capabilities
Desktop Display

Social

Mobile Display

Email
Desktop Display, Social, Mobile Display, Email

Headline:


9GAG - Why So Serious?

Self / Managed Service:


Managed Service
Industries


Automotive, Clothing & Fashion, Entertainment, Financial Services, Gaming, Healthcare, Non-Profit, Sports, Technology, Telecommunications, Travel & Leisure, eCommerce

Key Differentiator


9GAG redefines the internet of fun. It is the simplest way for everyone to publish, collect and share fun. You can create your fun portfolio or collection effortlessly. It's the best place where fun creators and bored people meet. Unlike ordinary fun sites which are full of disturbing ads, 9GAG aims at spreading happiness to the world in an elegant way.

Owned / Operated Properties


stephenmelhuish.com
PERSON
ROLE
CONTACT INFO & EMAIL
ACTIONS
360 Global Rank
165 Germany
124 M Estimated Visits
Traffic Sources
Direct

89.05%

Social

5.48%

Search

4.72%

Referrals

0.37%

Mail

0.36%

Display

0.02%
Geography Breakdown
13.19%

6.99%

5.33%

4.87%

3.67%
Powered by
Global Rank 279 9
Links In Count 4,600 192
Germany Rank
94
12
Germany Page Views
12.5%
1.4%
Mobile App Data
MixRank is the most comprehensive database of mobile apps, developers, SDKs, technologies, services, and integrations.
Learn more.
10 M Downloads
10 SDKs
4.59 Avg. Rating
353 K Total reviews
App Url: https://play.google.com/store/apps/details?id=com.ninegag.android.app
App Support: https://9gag.com
Genre: entertainment
Bundle ID: com.ninegag.android.app
App Size: 18.6 M
Version: 605010
Release Date: April 13th, 2013
Update Date: October 8th, 2020
Description:
With millions of visitors everyday, 9GAG is the app for you to LOL, kill time and make new friends all around the world.

Still not convinced?
? 9GAG app loads fast and allows effortless scrolling. Waste no time for a pick-me-up or simply a good laugh.
? Carry unlimited fun in your pocket. Enjoy 9GAG anytime, anywhere, and anyplace. Never be bored again in class, at work, or on bathroom breaks.
? Out-humor your friends. Always be the first person to share the latest trend with your peers and/or frenemies. Tap to share on e-mail, WhatsApp, Facebook, Instagram, IGTV and more.
? Get a superb body. Research shows that 78% of our users have developed abs from laughing. Start your day with 9GAG app because it's the healthiest addiction you can ever hope for.
? Connect with millions of fellow 9gaggers. Discuss any topic that interests you, whether it is relationship, gaming, anime or simply food.
? Shape the definition of fun! UPVOTE and COMMENT to determine the funny contents that deserve to rule the world. Oh, and UPLOAD anything secretly. Your parents will never know.
? Make your work of art viral across social media effortlessly. 9GAG has 36M fans on Facebook and 40M followers on Instagram & IGTV. Getting your contents picked by 9GAG is a ticket to world fame!
? Exclusive, App Only Features. Tag and video upload functions have been launched exclusively on the 9GAG app.
? Discussion boards. Find your community to talk about any topics.

Our most popular discussion boards:
? Anime & Manga Recommendations
? Feels Bar
? Confession
? PC Build Help
? Fate/Grand Order
? League of Legends
? World of Warcraft
? Demon Slayer: Kimetsu no Yaiba
? Azur Lane
? The Quintessential Quintuplets
? Movies & TV Recommendations
? Kaguya-sama: Love is War
... and many more!

New features:
? NEW Save posts Save posts
? NEW Customize your home Add your favorite topics to the section menu for quick access, hide contents you don't want to see from Home page.
? NEW Local section See latest memes and from your country!
? New Add to android home screen Bookmark your favorite section, so you can jump directly to your favorite sections with 1 tap!

9GAG PRO & PRO+ is an awesome way for you to support the continuous development of the community, and get extra features and perks
? Ads free experience
? Increased quota and reduced cooldown on posts, comments or changing profile
? Show your alpha elite status with the PRO / PRO+ badge next to your username
? Choose from a list of exclusive icons to be displayed next to your username
? Customize the color of your profile, make your comments or message stand out with colorized username
? View & download posts in HD!
? Automatic dark mode
? Go darker than dark mode for protecting your eye sight!

This list can go on… but every minute is another 60 seconds you've wasted without laughing. Download the 9GAG app now and see for yourself!

P.S. Your feedback means the world to us. As always, please report any bugs and give us suggestions for free pizzas…*cough* to help us build a stronger and better 9GAG.

Email: support+android@9gag.com
Facebook: https://facebook.com/9gag
Instagram & IGTV: https://instagram.com/9gag
Twitter: https://twitter.com/9gag
Firebase
Build Realtime Apps. A powerful API to store and sync data in realtime.
Google Sign-In SDK
Google Sign-In is a secure authentication system that reduces the burden of login for your users, by enabling them to sign in with their Google Account—the same account they already use with Gmail, Play, Google+, and other Google services. Google Sign-In is also your gateway to connecting with Google's users and services in a secure manner. You can give your users the opportunity to pay with Google Pay, share with their Google-wide contacts, save a file to Drive, add an event to Calendar, and more. Integrate Google's user-centric APIs and services inside your app to help your users take action and convert.
AdMob Mediation
DoubleClick
DoubleClick is the ad technology foundation to create, transact, and manage digital advertising for the world's buyers, creators and sellers. Available for iOS and Android
Google Analytics
The Google Analytics SDK for Android makes it easy for native Android developers to collect user engagement data from their applications. Developers can then use the Google Analytics reports to measure: The number of active users are using their applications. From where in the world the application is being used. Adoption and usage of specific features. Crashes and exceptions. In-app purchases and transactions. And many other useful metrics... The Google Analytics SDK also gives you the tools to monitor the success of mobile marketing campaigns. Connect user interactions with paid ads, Google Play downloads, and subsequent in-app usage and Ecommerce transactions. Google Analytics provides a powerful platform to measure and optimize all of your application marketing efforts.
Google Authorization
Google Play services offers a standard authorization flow for all Google APIs and all components of Google Play services. In addition, you can leverage the authorization portion of the Google Play services SDK to gain authorization to services that are not yet supported in the Google Play services platform by using the access token to manually make API requests or using a client library provided by the service provider.
Google Play Game Services
Make your games social with Google Play game services. Add achievements, leaderboards, real-time multiplayer, and other popular features using the Google Play game services SDK. Let players sign in using their Google+ identities and share their gaming experience with friends. Visit developers.google.com/games/services for more information about integrating game services into your app.
Google Mobile Ads
The Google Mobile Ads SDK is the latest generation in Google mobile advertising featuring refined ad formats and streamlined APIs for access to mobile ad networks and advertising solutions. The SDK enables mobile app developers to maximize their monetization on Android, iOS, and Windows Phone 8.
Google Play Services
Google Play Services give your apps more features to attract users on a wider range of devices. With Google Play services, your app can take advantage of the latest, Google-powered features such as Maps, Google+, and more, with automatic platform updates distributed as an APK through the Google Play store. This makes it faster for your users to receive updates and easier for you to integrate the newest that Google has to offer.
Android API
All APIs for communicating with the Android system.
Native

0.03%

Standard

92.71%

Direct

7.26%
Longest Running Ad
Dates Active
Aug 05, 2018 to Aug 03, 2020
Dates Active
Nov 18, 2019 to Oct 01, 2020
Dates Active
Oct 31, 2018 to Oct 01, 2020
Dates Active
Nov 18, 2019 to Jun 16, 2020
Dates Active
Nov 12, 2018 to Sep 30, 2020
Dates Active
Oct 09, 2018 to Oct 01, 2020
Dates Active
May 16, 2020 to May 16, 2020
Dates Active
Mar 30, 2020 to Aug 10, 2020
Dates Active
May 15, 2020 to May 16, 2020
Dates Active
May 15, 2020 to May 16, 2020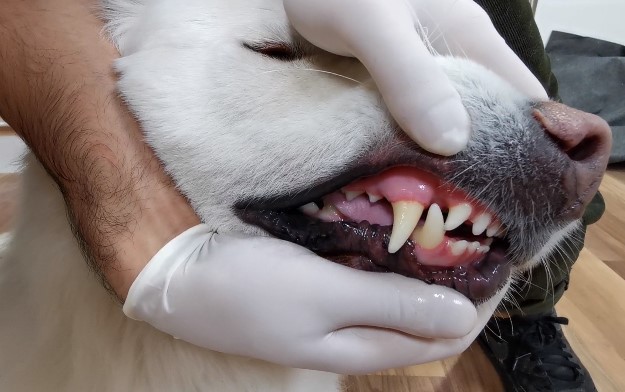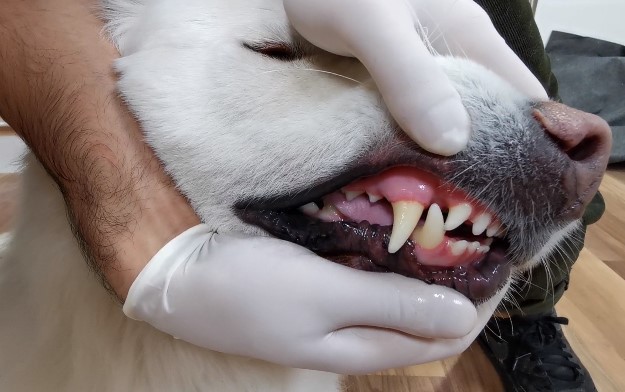 Dates Active
May 16, 2020 to May 16, 2020
Ad Exchange
Type
Publisher ID
Certification ID
aps.amazon.com
direct
e6241cc7-e1f2-4bd8-9e3b-a7d2259358b2
adtech.com
reseller
12068
e1a5b5b6e3255540
appnexus.com
reseller
1908
f5ab79cb980f11d1
districtm.io
reseller
100962
openx.com
reseller
540191398
6a698e2ec38604c6
pubmatic.com
reseller
157150
5d62403b186f2ace
rhythmone.com
reseller
1654642120
a670c89d4a324e47
rubiconproject.com
reseller
18020
0bfd66d529a55807
ad-generation.jp
reseller
12474
districtm.io
direct
101180
3fd707be9c4527c3
9GAG advertising reaches 124M visitors across desktop and mobile web, in countries such as Germany, United States, Netherlands, France, Poland, Brazil, Philippines, Mexico, Canada. Pricing models they offer are CPM on channels such as Display, Social, Mobile, Email Advertising on 9GAG will allow you to reach consumers in industries or verticals such as Clothing & Fashion, Gaming, Healthcare, Non-Profit, Telecommunications, Financial Services, Travel & Leisure, Sports, Entertainment, Automotive, eCommerce, Technology.

They are headquartered at Mountain View, CA, United States, and have 8 advertising & marketing contacts listed on Thalamus. According to their Ads.txt, 9GAG inventory partners include: aps.amazon.com, adtech.com, appnexus.com, districtm.io, openx.com, pubmatic.com, rhythmone.com, rubiconproject.com, ad-generation.jp, google.com, exponential.com, nobid.io, gumgum.com, 33across.com, sovrn.com, lijit.com, revcontent.com, aol.com, connatix.com, tremorhub.com, telaria.com, spotxchange.com, spotx.tv, indexexchange.com, lkqd.net, freewheel.tv, contextweb.com, smaato.com, vi.ai, yieldlab.net, smartclip.net, themediagrid.com, vdopia.com, chocolateplatform.com, smartadserver.com, advertising.com, adform.com.

9GAG works with Advertising technology companies such as RadiumOne, Connexity, Chango, Technorati Media, Google Publisher Tag, Atlas, Datonics, Simpli.fi, Advertising.com, Media Innovation Group, Open AdStream, Mediaplex, AppNexus, AdMeld, Brandscreen, SiteScout, Turn, Videology, Neustar AdAdvisor, BlueKai, Aggregate Knowledge, X Plus One, eXelate, ContextWeb, Pubmatic, DoubleClick.Net, Conversant, Rubicon Project, The Trade Desk, Rocket Fuel, 161Media, Criteo, Amazon Associates, Google Ad Partner Services, Google Adsense, BuySell Ads, Adform, Triggit, Bizo, LucidMedia, Evidon, DoubleVerify, MyBuys, Adconion, AdvertServe, Specific Media, Flashtalking, Tribal Fusion, Exponential, Integral Ad Science, IponWeb BidSwitch, AudienceScience, Openads/OpenX, bRealtime, DoubleClick Bid Manager, Choice Stream, Twitter Ads, Facebook Exchange FBX, Eyeota, Switch Ads, Collective Media, AdGear, BlueKai DMP, Dstillery, Upfront Digital Media, AOL-Time Warner Online Advertising, DemDex, Zedo, Drawbridge, eyeReturn, Tapad, BrightRoll, Digilant, LiveRail, MyBuys MyAds, StickyAds TV, GumGum, Forensiq, Ohana, Magnetic, Polymorph, Crosswise, Geniee, AdPredictive, AppNexus Segment Pixel, Resonate Insights, SpotXchange, Index Exchange, ADTECH, Jumptap, RealVu, Experian, RhythmOne, Kauli, Teads, Appier, Sonobi, Improve Digital, Zenovia, adingo, Smartclip, Walmart, Google Adsense Asynchronous, VINDICO, Media.net, Sortable, AOL Direct, Google Direct, OpenX Reseller, Exponential Direct, AppNexus Reseller, Ads.txt, RubiconProject Direct, OpenX Direct, Google Reseller, RubiconProject Reseller, Facebook Direct, AppNexus Direct, AOL Reseller, Sovrn Reseller, Lijit Reseller, DistrictM Reseller, ShareThrough Reseller, SmartAdServer Reseller, RhythmOne Reseller, ORC International Reseller, SpotXChange Direct, SpringServe Reseller, ContextWeb Reseller, Beachfront Reseller, SpotXChange Reseller, PubMatic Reseller, BrightRoll Reseller, Cedato Reseller, Tremor Video Reseller, Facebook Custom Audiences, AdBlade Embed, Adblade, Google Inteactive Media Ads, DistrictM, Burst Media, C1X, Sojern, Comet Cox Media Reseller, IndexExchange Reseller, Research Now, BannerFlow, Smaato Direct, Adobe Audience Manager Sync, Narrative, Avocet, CogoCast, GetIntent, Adhigh, adloox, PubMatic Direct, AcuityAds, C1X Reseller, Converstand Media Reseller, GumGum Reseller, Sonobi Reseller, Triple Lift Reseller, LKQD Reseller, Amazon Ad System, Yahoo Ad Sync, SkimLinks, BidTheatre, Beeswax, TripleLift, Sovrn Direct, Lijit Direct, Adify, Brightcom Direct, 33 Across Reseller, Amazon Reseller, Improve Digital Reseller, FreeWheel Reseller, ContextWeb Direct, RhythmOne Direct, YieldBot Reseller, Google AdSense Integrator, Taboola, Yahoo Small Business, SpringServe Direct, MicroAd, AdStanding, RUN Ads, AdMatrix, AdTheorent, Sortable Direct, Somoaudience Direct, Mobile Ad Trading Direct, 152 Media Direct, Amazon Direct, AdMan Direct, ClickCertain, EMX, StackAdapt, Proclivity, Eye View Digital, DistrictM Direct, Connatix Direct, Telaria Reseller, 152 Media Reseller, Connatix, MaxPoint Interactive, Adelphic, PLAYGROUND XYZ, Admedo, AdMan Reseller, Advangelists, Admixer, So-net Media, Cinarra, BidSwitch, Yieldmo, Bidtellect, Powerlinks, 33 Across Direct, FreeWheel Direct, GumGum Direct, IndexExchange Direct, Revcontent Direct, Smartclip Direct, Yieldlab Direct, Adform Reseller, Yieldlab Reseller, Connatix Video Player, Outbrain, OnAudience.