Capabilities
Desktop Display

Mobile Display

Email

Social
Desktop Display, Mobile Display, Email, Social

Headline:


Publisher
Key Differentiator


Whether it's talking trash about John Cena, keeping you updated on the latest blockbuster comic movie, or keeping you posted on the latest UFC event, we try to give guys something to do while bored at work, at school, or whenever. While we're proud that we have come a long way from our origins as a wrestling site, we like to think we continue to maintain an independent voice. Thank you for your interest in advertising on 411mania.com. A few things to note: 411 attracts 15-20 million impressions per month. 411 is one of the largest remaining independently owned media sites on the internet. 411 has been mentioned in dozens of mainstream media outlets including but not limited to CNN, USA Network, TNT, TBS, ESPN, ESPN The Magazine, Yahoo! WebBound, SpikeTV, MSNBC, Maxim Magazine, Stuff Magazine, and FOX News. 411 is read by a variety of celebrities including but not limited to actor David Arquette, athlete Rasheed Wallace, actor Topher Grace, rock band Death Cab for Cutie, actor Dwayne "The Rock" Johnson, pro-wrestler John Cena, rock band Bloc Party, and actor Jack Black. 411 draws one of the strongest male demographics on the internet. 93% of 411 users are male. 75% of 411 users are between the ages of 18 and 34 while 90% of 411 users are between 14-44. 83% of 411 users have 411 bookmarked. 54% of 411 users have 411 set as their homepage. 68% of 411 users are professionally employed. 96% of 411 users are high school graduates; 68% of 411 users are college graduates. 411 is a great avenue to advertise your product/service/message to a strong male demographic. Detailed demographics information will be provided to serious parties.
21451 Global Rank
6248 United States
3.27 M Estimated Visits
Traffic Sources
Direct

73.24%

Search

20.60%

Social

4.29%

Referrals

1.67%

Mail

0.14%

Display

0.06%
Geography Breakdown
53.17%

19.16%

9.69%

1.86%
Powered by
Global Rank 26,083 955
Links In Count 1,057 157
United States Rank
9,917
1,159
United States Page Views
43.3%
4.6%
Top Search Keywords
Opportunities
Partners Programs
Amazon Associates Program
Native

35.06%

Standard

63.24%

Direct

1.69%
Longest Running Ad
Dates Active
Aug 10, 2018 to Aug 08, 2020
Dates Active
May 29, 2020 to Jun 18, 2020
Dates Active
Apr 24, 2020 to Sep 01, 2020
Dates Active
May 10, 2020 to Jul 18, 2020
Dates Active
May 24, 2020 to Sep 06, 2020
Dates Active
May 09, 2020 to May 19, 2020
Dates Active
Mar 07, 2020 to Sep 04, 2020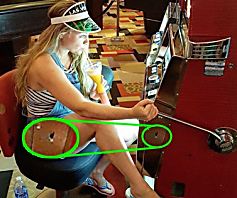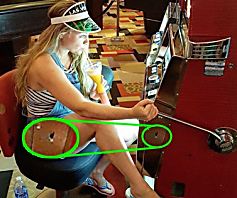 Dates Active
Feb 23, 2020 to Jul 06, 2020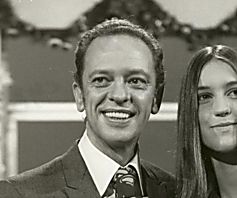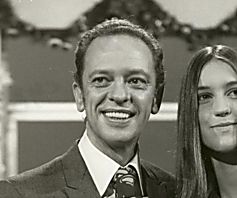 Dates Active
Jun 12, 2020 to Sep 02, 2020
Dates Active
Sep 20, 2019 to Jun 25, 2020
Dates Active
May 28, 2020 to Jul 22, 2020
Ad Exchange
Type
Publisher ID
Certification ID
google.com
reseller
pub-3605257360853185
f08c47fec0942fa0
appnexus.com
reseller
7125
indexexchange.com
reseller
184310
indexexchange.com
reseller
186431
openx.com
reseller
537138408
6a698e2ec38604c6
openx.com
reseller
539181723
6a698e2ec38604c6
openx.com
reseller
539618221
6a698e2ec38604c6
openx.com
direct
539900106
6a698e2ec38604c6
rhythmone.com
reseller
1058760868
a670c89d4a324e47
rhythmone.com
direct
2696396483
a670c89d4a324e47
1rx.io
reseller
1058760868
a670c89d4a324e47
411mania advertising reaches 3.27M visitors across desktop and mobile web, in countries such as United States, Canada, United Kingdom, Australia, France. Pricing models they offer are CPM on channels such as Display, Mobile, Email, Social Advertising on 411mania will allow you to reach consumers in industries or verticals such as .

They have advertising & marketing contacts listed on Thalamus. According to their Ads.txt, 411mania inventory partners include: google.com, appnexus.com, indexexchange.com, openx.com, rhythmone.com, 1rx.io, districtm.io, rubiconproject.com, sovrn.com, lijit.com, gumgum.com, pubmatic.com, contextweb.com, conversantmedia.com, adtech.com, aolcloud.net, sharethrough.com, spotxchange.com, spotx.tv, emxdgt.com, smartadserver.com, improvedigital.com, outbrain.com, lkqd.net, lkqd.com, tremorhub.com, vertamedia.com, springserve.com, advertising.com, fyber.com, tidaltv.com, exponential.com, tribalfusion.com, anyclip-media.com, freewheel.tv, beachfront.com, brightcom.com, imonomy.com, criteo.com, 33across.com, synacor.com, adyoulike.com, carambo.la, streamrail.net, rockyou.net, deepintent.com, coxmt.com, aerserv.com, lockerdome.com, sonobi.com, adpone.com, pixfuture.com, vertoz.com, video.unrulymedia.com, taboola.com, teads.tv.

411mania works with Advertising technology companies such as MyBuys, Eq Ads, AdGear, Choice Stream, Tapad, Intent Media, Bizo, Optimax Media Delivery, PointRoll, Conversant, Datonics, AOL-Time Warner Online Advertising, Drawbridge, Flashtalking, Integral Ad Science, Evidon, Adconion, Facebook Exchange FBX, Connexity, eXelate, X Plus One, Open AdStream, Chango, Brandscreen, ContextWeb, Adify, Neustar AdAdvisor, Openads/OpenX, Pubmatic, Rubicon Project, SiteScout, Yield Manager, Rocket Fuel, SpotXchange, Dstillery, AdMeld, Accuen, Simpli.fi, DemDex, Yahoo Publisher Network, Adap.TV, Digilant, Criteo, Aggregate Knowledge, Index Exchange, Experian, The Trade Desk, Vizu, LiveRail, AdExcite, Videology, Brilig, BlueKai, DoubleVerify, Turn, AppNexus, Media Innovation Group, Collective Media, Korrelate, Tribal Fusion, DoubleClick.Net, AdSide, GumGum, Zedo, Google Adsense for Search, Exponential, Google Adsense, 247 Media, Real Media Group, AdPredictive, LucidMedia, Zenovia, RadiumOne, Specific Media, Advertising.com, Content ad, Burst Media, Improve Digital, Media.net, Clickbooth, OnScroll, IponWeb BidSwitch, AcuityAds, Triggit, Proclivity, Switch Ads, Jumptap, Undertone, MLN Advertising, Twitter Ads, Yahoo Small Business, VINDICO, SkimLinks, Upfront Digital Media, NetSeer, BrightRoll, Ozone Media, RealVu, Centro, Taboola, AppNexus Segment Pixel, Resonate Insights, mediaFORGE, HookLogic, Sovrn, eyeReturn, Engage BDR, Ohana, Adform, Quigo, Zodiak Active, AdSonar, Google Publisher Tag, Flite, Google Adsense Asynchronous, Semasio, MyBuys MyAds, Magnetic, Impact, DoubleClick Bid Manager, BlueKai DMP, Crosswise, Teads, StickyAds TV, Geniee, adingo, Smartclip, RhythmOne, Forensiq, Weborama, Clickagy, Appier, AdZerk, AdRoll, AdMeta, OpenDSP, Adscale, Eyeota, Sojern, Sublime Skins, DynAdmic, Eye View Digital, CogoCast, GetIntent, AdMatrix, Link Share, Falk Realtime, Narrative, Ads.txt, Google Reseller, AppNexus Reseller, OpenX Direct, FreeWheel Reseller, RubiconProject Reseller, RhythmOne Reseller, DistrictM Direct, RubiconProject Direct, Sonobi Direct, Sovrn Direct, Lijit Direct, OpenX Reseller, PubMatic Reseller, ContextWeb Reseller, ContextWeb Direct, Converstand Media Direct, AOL Reseller, GumGum Direct, Amazon Direct, ShareThrough Direct, Exponential Direct, ORC International Reseller, 33 Across Direct, SpotXChange Reseller, Amazon Reseller, LKQD Reseller, Criteo Reseller, Teads Direct, SmartAdServer Reseller, Improve Digital Reseller, Taboola Direct, Taboola Reseller, Tremor Video Reseller, Fyber Reseller, Outbrain, Criteo Publisher Marketplace, Intimate Merger, TripleLift, Adobe Audience Manager Sync, Adbrain, Beeswax, Facebook Custom Audiences, DistrictM, Tail Target, Atlas, Prebid, ADTECH, IndexExchange Direct, C1X Reseller, IndexExchange Reseller, RhythmOne Direct, GumGum Reseller, Outbrain Direct, Outbrain Reseller, SpringServe Reseller, Brightcom Direct, Sovrn Reseller, 33 Across Reseller, Synacor Reseller, AdYouLike Direct, AdYouLike Reseller, Carambola Direct, DistrictM Reseller, Lijit Reseller, Beachfront Reseller, PubMatic Direct, StreamRail Reseller, SmartAdServer Direct, Tremor Video Direct, Comet Cox Media Direct, Tru Optik, Bidtellect, Yahoo Ad Sync, Innovid, Comet Cox Media Reseller, AppNexus Direct, Converstand Media Reseller, Sonobi Reseller, Google Direct, Beachfront Direct, BidTheatre, Avocet, StackAdapt, Consumable, Adhigh, Amazon Ad System, Amazon Associates, RUN Ads, Perfect Audience, YuMe, Choozle, Spongecell, Admedo, Adswizz, Performance Horizon, Sekindo, Marchex, Sonobi, Instinctive Ads, Nudge, adlucent, Nativo, Swoop, BDEX, VideoAmp, AdKernel, Adition, Visible Measures, Research Now, Affectv, Emerse, Vidible, Taboola Sponsored Links, Google AdSense Integrator, YieldBot Reseller, Adform Reseller, Criteo Direct, Smaato Reseller, SpringServe Direct, Triple Lift Direct, Retargetly, Yieldmo, AdTheorent, Infolinks, Adstir, Spoutable, LifeStreet Media, Delta Projects, MarketGID, 161Media, AdThrive, AOL Direct, ORC International Direct, FreeWheel Direct, Yieldmo Direct, Primis Direct, Media.net Direct, Undertone Direct, Admixer, Chocolate Direct, Yahoo Direct, The MediaGrid Direct.