2oceansvibe Media is South Africa's biggest solely-owned media and news network, with over 500,000 unique readers on 2oceansvibe News (April 2014), 30,000 Twitter followers and 10,000 Qualified Sessions on 2oceansvibe Radio a month. 2oceansvibe.com and 2oceansviberadio.com and goodvibescharity.co.za
19659251 Global Rank
439986 South Africa
293 Estimated Visits
Traffic Sources
Search

100.00%

Direct

0.00%

Display

0.00%

Mail

0.00%

Referrals

0.00%

Social

0.00%
Powered by
Global Rank 53,672 6,115
Links In Count 374 3
South Africa Rank
321
156
South Africa Page Views
89.3%
3.8%
Mobile App Data
MixRank is the most comprehensive database of mobile apps, developers, SDKs, technologies, services, and integrations.
Learn more.
App Url: https://itunes.apple.com/app/2oceansvibe-media/id393149999
App Support: http://www.2oceansvibe.com
Genre: News
Bundle ID: net.varsolution.2OceansVibe
App Size: 8.81 M
Version: 2.1.1
Release Date: September 27th, 2010
Update Date: February 13th, 2014
Description:
2oceansvibe keeps you informed as South Africa's most disruptive and innovative online content source - and now we've gone mobile!
Stay informed with the latest headlines and news, giving you filtered content - focusing on the stuff you really want to know about. With breaking news and full-screen video, you can expect a fully interactive multimedia experience. Lead the conversation by leaving comments and sharing stories. Got a tip for a story? There's a button for that as well.
The app also features live-streaming from 2oceansvibe Radio, SA's number 1 online radio station. We have DJs manning the desks during work hours, and round-the-clock music all other times.
WHATS NEW IN VERSION 2.0.0
- News
- Vouchers
- Interactive Radio
- Top 10 Lists
And now, with 2oceansvibe Radio, you can:
- View album cover art
- Like a song and form a playlist
- Buy songs direct from iTunes via that playlist
- View our DJs detail pages
- Listen to podcasts of shows/interviews you might have missed
- Set alarms to remind when a show starts
- Send in a song request
- See what live gigs are happening around South Africa, with our real-time Music Guide, powered by hedsapp.
The app also features:
- Top 10 lists of cool things around South Africa.
- Vouchers for select products and services, giving you discounts that no-one else can get.
Not bad, but crashes
The app isn't bad. True to the blog and the streaming works well. Unfortunately the Specials section causes the app to crash. C
Mr
If you want stories about Justin Bieber, the US lottery or some cr@ppy Groupon then this App is for you. Otherwise avoid.
Cool but pops up images when reading
I like this app except everytime I'm reading something it pops up images into full screen when I scroll. Highly annoying, leading to me going back to website. Otherwise cool
V. Nice
Lovely app. Favourite function is the "my playlist" portion of the radio player. Good job, guys.
Doesn't work
Only takes you to Radio.
AFNetworking
AFNetworking is a networking library for iOS and Mac OS X. It's built on top of the Foundation URL Loading System, extending the powerful high-level networking abstractions built into Cocoa. It has a modular architecture with well-designed, feature-rich APIs that are a joy to use.
Chartboost
ChartboostSDK for showing ads and more.
Crashlytics
The most powerful, yet lightest weight crash reporting solution for iOS and Android developers. | Crashlytics
FXBlurView
UIView subclass that replicates the iOS 7 realtime background blur effect, but works on iOS 5 and above.
Google Analytics
GoogleAnalytics for iOS SDK.
GTMNSStringHTMLAdditions
Google Toolbox for Mac string categories. Some useful methods for dealing with HTML strings
MWFeedParser
MWFeedParser — An RSS and Atom web feed parser for iOS. MWFeedParser is an Objective-C framework for downloading and parsing RSS (1.* and 2.*) and Atom web feeds.
SVProgressHUD
A clean and lightweight progress HUD for your iOS app.
TapkuLibrary
TapkuLibrary is an iOS library built on Cocoa and UIKit intended for broad use in applications. If you're looking to see what the library can do, check out the demo project included. Some major components include coverflow, calendar grid, network requests and progress indicators.
TPKeyboardAvoiding
A drop-in universal solution for moving text fields out of the way of the keyboard in iOS.
Native

90.11%

Standard

9.55%

Direct

0.34%
Longest Running Ad
Dates Active
Aug 06, 2018 to Aug 04, 2020
Dates Active
Nov 14, 2019 to Oct 02, 2020
Dates Active
Jan 16, 2020 to Oct 03, 2020
Dates Active
Feb 21, 2020 to Oct 01, 2020
Dates Active
Mar 14, 2020 to Aug 08, 2020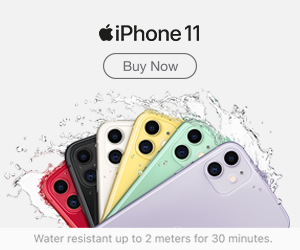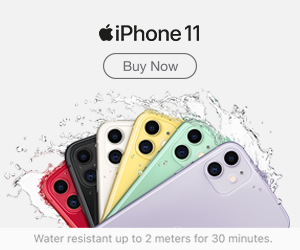 Dates Active
Mar 11, 2020 to Oct 03, 2020
Dates Active
Aug 21, 2020 to Oct 02, 2020
Dates Active
Sep 13, 2020 to Oct 01, 2020
Dates Active
May 07, 2020 to Aug 28, 2020
Dates Active
Aug 19, 2020 to Sep 30, 2020
Dates Active
Dec 30, 2019 to Sep 25, 2020
2oceansvibe advertising reaches 712k visitors across desktop and mobile web, in countries such as South Africa, United States, United Kingdom, Spain, Australia. Pricing models they offer are CPM on channels such as Display, Mobile, Email, Social Advertising on 2oceansvibe will allow you to reach consumers in industries or verticals such as .

They are headquartered at Cape Town, South Africa, and have advertising & marketing contacts listed on Thalamus.

2oceansvibe works with Advertising technology companies such as Link Share, DoubleClick.Net, Zanox, PHP Ads, Openads/OpenX, Google Adsense, Taboola, Media Innovation Group, Mediaplex, AppNexus, Evidon, Open AdStream, Integral Ad Science, DoubleVerify, X Plus One, BridgeTrack, Turn, Google Adsense Asynchronous, eXelate, BlueKai, MGID, MarketGID, Simpli.fi, BlueKai DMP, Tribal Fusion, The Trade Desk, Tapad, AOL-Time Warner Online Advertising, Neustar AdAdvisor, Advertising.com, Drawbridge, Eyeota, Facebook Custom Audiences, Adobe Audience Manager Sync, DemDex, Google Remarketing, Criteo OneTag, DoubleClick Bid Manager, Criteo, Pubmatic, Rubicon Project, RUN Ads, ADTECH, Rocket Fuel, Twitter Ads, ContextWeb, Beeswax, Affectv, Narrative, Google Publisher Tag, Google AdSense Integrator.