WWLP, One of the First, High Powered, UHF Stations in the United States.
WWLP-22News, an NBC affiliate, began broadcasting on March 17, 1953, and has been continuously on the air since signing on. It was one of the original high powered UHF stations licensed by the FCC in the country and the first UHF television station in Massachusetts. WWLP-22News provides local news, network, syndicated, and local programming to western Massachusetts. The station also provides superior digital breaking news and weather coverage through its website WWLP.com and on all mobile devices. WWLP 22.2 is the home of The CW Springfield. In addition to The CW network programming, 22News airs each evening at 10 p.m.
WWLP is western Massachusetts' leading local multimedia company and advertisers preferred choice for unique, relevant content on all platforms. The station's award winning website and mobile apps provide clients with innovative opportunities to help grow their businesses. Throughout the years, the station has been honored with a Regional Edward R. Murrow Award, and countless Mass Broadcasters Association Sound Bites, Regional Emmy, Associated Press & ProMax Local awards. WWLP also champions some of the highest profile community events in the Valley, including The American Cancer Society's Relays For Life, The Red Cross Hero's Breakfast and our twenty-plus-year-association with Toys For Tots!
About Nexstar Media Group
Nexstar Media Group, Inc. is one of the nation's largest multimedia companies that operates or services 171 television stations in 100 markets along with the industry's leading digital media business. We offer consumers and advertisers premium quality entertainment and information, content and distribution on every screen. Our robust portfolio of broadcast, digital and mobile products informs and engages 38.9% of U.S. TV households and Internet audience.
Nexstar Media Group offers superior audience engagement across all media devices and local broadcast television's unrivalled influence on consumers' purchasing and political decisions.
Nexstar Media Group, Inc.trades on the NYSE under the symbol "NXST". For more information, visit www.nexstar.tv.
Company Name:


22News - WWLP.com

(View Trends)

Headquarters: (View Map)

Chicopee, MA, United States

Office Locations:

Massachusetts

1 - 10 employees
Capabilities
Linear TV

Desktop Display

Social

Desktop Video

Mobile Display

Email
Linear TV, Desktop Display, Social, Desktop Video, Mobile Display, Email

Headline:


Western Massachusetts Breaking News, Weather and Investigative Reports

Self / Managed Service:


Managed Service
Industries


Entertainment, Government & Politics, Health & Beauty, Healthcare, Travel & Leisure

Key Differentiator


Power and Reach of 22News and WWLP.com 22News has been the #1 television source for news and information in western Massachusetts for over 60 years. And, WWLP.com broadcast web site in western Massachusetts, delivering over 12 million page views and 1.2 million unique visitors each month on our desktop, mobile web and app platforms. Reaching the right audience -On average adults spent over 168 minutes a day online, second only to television. -The heaviest users of the internet represent the most attractive cross-section of buying demography. -The second highest percentage of adults learned about new products from the internet… second to television. -Half of adults in all markets have been to broadcast property websites. -That's why using the combined Power and Reach of 22News and WWLP.com to advertise your business works!
PERSON
ROLE
CONTACT INFO & EMAIL
ACTIONS
Heather LaTaille
Hartford, Connecticut Area
Regional Account Executive at WWLP
Jerry Adams
Springfield, Massachusetts Area
Account Executive at WWLP
Jessica Pertuz
Springfield, Massachusetts Area
Account Executive WWLP-22 News at WWLP
27762 Global Rank
5307 United States
2.97 M Estimated Visits
Traffic Sources
Direct

44.53%

Search

40.79%

Social

11.18%

Mail

1.99%

Referrals

1.50%

Display

0.01%
Geography Breakdown
97.54%

0.49%

0.24%

0.16%

0.16%
Powered by
Global Rank 60,243 2,823
Links In Count 1,401 49
United States Rank
11,325
498
United States Page Views
98.2%
0.9%
Mobile App Data
MixRank is the most comprehensive database of mobile apps, developers, SDKs, technologies, services, and integrations.
Learn more.
50 K Downloads
10 SDKs
4.34 Avg. Rating
534 Total reviews
App Url: https://play.google.com/store/apps/details?id=com.linmedia.newstouch.wwlp
App Support: http://www.wwlp.com/
Genre: news_and_magazines
Bundle ID: com.linmedia.newstouch.wwlp
App Size: 33.3 M
Version: 3131
Release Date: December 12th, 2012
Update Date: October 7th, 2020
Description:
Experience the brand new WWLP-22News app. Get more news, more weather and more video. It's everything you love about 22 News right at your fingertips.

22News-WWLP has the latest local updates from across western Massachusetts and northern New England.

Features:
- Navigate easily through local news and information that's important to you
- Stay informed of breaking news with 22 News alerts
- View local news videos embedded within stories or at full screen
- Understand how weather will affect you with local forecasts, radar, maps and video
- Stay up-to-date on school closings and severe weather
- Help shape local coverage by submitting photos and news tips through Report It
- Easily share interesting articles via e-mail, Facebook(R) and Twitter(TM)
Google Sign-In SDK
Google Sign-In is a secure authentication system that reduces the burden of login for your users, by enabling them to sign in with their Google Account—the same account they already use with Gmail, Play, Google+, and other Google services. Google Sign-In is also your gateway to connecting with Google's users and services in a secure manner. You can give your users the opportunity to pay with Google Pay, share with their Google-wide contacts, save a file to Drive, add an event to Calendar, and more. Integrate Google's user-centric APIs and services inside your app to help your users take action and convert.
DoubleClick
DoubleClick is the ad technology foundation to create, transact, and manage digital advertising for the world's buyers, creators and sellers. Available for iOS and Android
Google Authorization
Google Play services offers a standard authorization flow for all Google APIs and all components of Google Play services. In addition, you can leverage the authorization portion of the Google Play services SDK to gain authorization to services that are not yet supported in the Google Play services platform by using the access token to manually make API requests or using a client library provided by the service provider.
Google Play Game Services
Make your games social with Google Play game services. Add achievements, leaderboards, real-time multiplayer, and other popular features using the Google Play game services SDK. Let players sign in using their Google+ identities and share their gaming experience with friends. Visit developers.google.com/games/services for more information about integrating game services into your app.
Google Play Location APIs
The location APIs make it easy for you to build location-aware applications, without needing to focus on the details of the underlying location technology. They also let you minimize power consumption by using all of the capabilities of the device hardware.
Google Play Services
Google Play Services give your apps more features to attract users on a wider range of devices. With Google Play services, your app can take advantage of the latest, Google-powered features such as Maps, Google+, and more, with automatic platform updates distributed as an APK through the Google Play store. This makes it faster for your users to receive updates and easier for you to integrate the newest that Google has to offer.
Google Search
The collection of search and search related APIs in Google's Android GMS framework.
AdMob Mediation
Google Mobile Ads
The Google Mobile Ads SDK is the latest generation in Google mobile advertising featuring refined ad formats and streamlined APIs for access to mobile ad networks and advertising solutions. The SDK enables mobile app developers to maximize their monetization on Android, iOS, and Windows Phone 8.
Android API
All APIs for communicating with the Android system.
Native

32.15%

Standard

67.47%

Direct

0.38%
Longest Running Ad
Dates Active
Aug 09, 2018 to Aug 07, 2020
Dates Active
Apr 24, 2019 to Sep 25, 2020
Dates Active
May 14, 2020 to Oct 07, 2020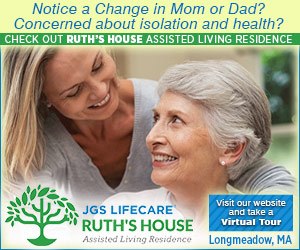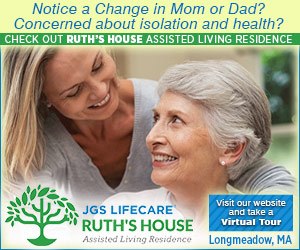 Dates Active
May 06, 2020 to Jul 28, 2020
Dates Active
Apr 25, 2019 to Sep 26, 2020
Dates Active
May 08, 2020 to Jul 14, 2020
Dates Active
Apr 27, 2020 to Jun 13, 2020
Dates Active
Jul 01, 2020 to Aug 12, 2020
Dates Active
Aug 13, 2020 to Oct 06, 2020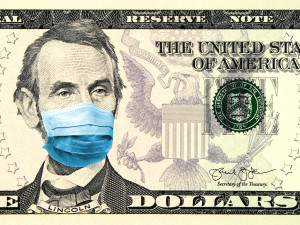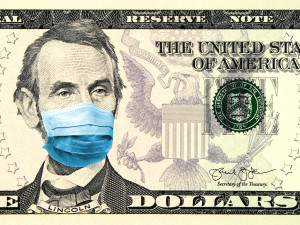 Dates Active
Apr 20, 2020 to Jun 06, 2020
Dates Active
Apr 20, 2020 to Jun 03, 2020
Ad Exchange
Type
Publisher ID
Certification ID
google.com
direct
pub-2250662332449279
aps.amazon.com
direct
3410
districtm.io
direct
101850
3fd707be9c4527c3
gumgum.com
direct
13792
ffdef49475d318a9
indexexchange.com
direct
184979
indexexchange.com
direct
186311
lkqd.net
direct
476
59c49fa9598a0117
lkqd.com
direct
476
59c49fa9598a0117
rubiconproject.com
direct
19560
22News - WWLP.com advertising reaches 2.97M visitors across desktop and mobile web, in countries such as United States, Canada, United Kingdom, France, Germany. Pricing models they offer are CPM on channels such as Linear TV, Display, Social, Video, Mobile, Email Advertising on 22News - WWLP.com will allow you to reach consumers in industries or verticals such as Travel & Leisure, Government & Politics, Healthcare, Entertainment, Health & Beauty.

They are headquartered at Chicopee, MA, United States, and have 4 advertising & marketing contacts listed on Thalamus. According to their Ads.txt, 22News - WWLP.com inventory partners include: google.com, aps.amazon.com, adtech.com, appnexus.com, districtm.io, gumgum.com, indexexchange.com, lkqd.net, lkqd.com, rubiconproject.com, contextweb.com, admanmedia.com, media.net, nativo.com, openx.com, pubmatic.com, revcontent.com, rhythmone.com, video.unrulymedia.com, rtk.io, smaato.com, sovrn.com, lijit.com, spotxchange.com, spotx.tv, telaria.com, tremorhub.com, triplelift.com, yieldmo.com, advertising.com, targetspot.com, tritondigital.com, liveintent.com.

22News - WWLP.com works with Advertising technology companies such as Conversant, Pubmatic, AdGear, DoubleVerify, Centro, The Trade Desk, Resonate Insights, AOL-Time Warner Online Advertising, Atlas, DemDex, Google Publisher Tag, Openads/OpenX, Rocket Fuel, Chango, Criteo, Adblade, ContextWeb, Dstillery, Experian, Google Adsense, Pulse 360, Neustar AdAdvisor, eXelate, Adify, BlueKai, Index Exchange, Turn, AppNexus, DoubleClick.Net, Digilant, Brandscreen, X Plus One, Bizo, LiveRail, Aggregate Knowledge, Yahoo Genome, Advertising.com, Mediaplex, Rubicon Project, Yield Manager, LucidMedia, RadiumOne, Undertone, MyBuys, PulsePoint, Datonics, SpotXchange, Videology, Simpli.fi, Adap.TV, Brilig, Media Innovation Group, IponWeb BidSwitch, Eq Ads, AdPredictive, 161Media, AcuityAds, Proclivity, Yahoo Small Business, Evidon, Upfront Digital Media, Flashtalking, RealVu, Improve Digital, Tapad, DoubleClick Bid Manager, Magnetic, Collective Media, Dedicated Media, Integral Ad Science, RhythmOne, Spongecell, Twitter Ads, Teads, Crosswise, Jumptap, BrightRoll, eyeReturn, Burst Media, VINDICO, bRealtime, MyBuys MyAds, StickyAds TV, GumGum, AlephD, Tribal Fusion, Ohana, AdBlade Embed, AdMeta, AdRoll, Metrigo, ADTECH, Zedo, Technorati Media, Eye View Digital, Kixer, Adobe Audience Manager Sync, Facebook Custom Audiences, Taboola, Yahoo Ad Sync, Header Tag by Index Exchange, Nativo, Sonobi, Criteo Publisher Marketplace, DynAdmic, Google Inteactive Media Ads, Vidible, Consumable, AudienceScience, SkimLinks, Sovrn, Korrelate, BlueKai DMP, Connexity, Clickagy, SpringServe, Drawbridge, Synacor Reseller, Sonobi Direct, DistrictM Reseller, 33 Across Reseller, Brightcom Reseller, Nativo Reseller, Synacor Direct, Smaato Direct, ShareThrough Reseller, Fyber Reseller, AOL Direct, SmartAdServer Reseller, SpringServe Reseller, Amazon Reseller, Google Direct, Bidfluence Reseller, Carambola Direct, OpenX Reseller, ContextWeb Reseller, AppNexus Reseller, Ads.txt, Spoutable Direct, LKQD Reseller, Adform Reseller, Beachfront Reseller, Converstand Media Reseller, SpotXChange Reseller, PubMatic Reseller, FreeWheel Reseller, Sovrn Reseller, Connatix Reseller, Tremor Video Reseller, LKQD Direct, OpenX Direct, Sonobi Reseller, Google Reseller, RubiconProject Reseller, RhythmOne Reseller, GumGum Reseller, ORC International Reseller, Comet Cox Media Reseller, AdYouLike Reseller, AOL Reseller, Lijit Reseller, IndexExchange Reseller, IndexExchange Direct, Marketing Sciences B2C, Carambola, DistrictM, SiteScout, Media.net, Eyeota, Amazon Ad System, Amazon Associates, Narrative, Avocet, StackAdapt, Bidtellect, CogoCast, RUN Ads, Walmart, GetIntent, Adhigh, AdStanding, Beeswax, Appier, Sojern, Perfect Audience, YuMe, Switch Ads, Geniee, Admedo, 33 Across Direct, Criteo Reseller, RhythmOne Direct, RubiconProject Direct, Prebid, Link Share, Tru Optik, Parrable, Adbrain, iSpot.tv, Polymorph, BidTheatre, Adswizz, Performance Horizon, Sekindo, Marchex, Instinctive Ads, Weborama, HookLogic, Nudge, adlucent, Swoop, BDEX, Engage BDR, VideoAmp, Adition, AdKernel, Visible Measures, Retargetly, Traverse, Snap Pixel, Choozle, ORC International Direct, Google AdSense Integrator, TripleLift, AdTheorent, AdDaptive Intelligence, EMX, Yieldmo Direct, ClickCertain, Fidelity Media, Sovrn Direct, Lijit Direct, Triple Lift Direct, Amazon Direct, Consumable Direct, saambaa Direct, Bidtellect Reseller, Zemanta Reseller, Revcontent Reseller, Somoaudience Reseller, adiply Direct, Nexstar Digital Direct, Yieldlab Reseller, Native Ads Reseller, DistrictM Direct, GumGum Direct, AppNexus Direct, Yieldmo, Mobile Ad Trading, Blis, Nativo Direct, RTK, RTK Direct.