22 Words is a premier viral publisher, serving up funny, cute, heartwarming, and fascinating stories to over 40 million readers a month across its network.
We have one goal: **Fight boredom. Spread happiness.**
Or is that two goals?
Doesn't matter. Either way, we're making our readers' happier every day. Whether it's a funny list of pictures, a heartwarming story, or a video of how to make bacon-wrapped bacon…wrapped in bacon-wrapped bacon…we're here to make life better.
It may sound like a lofty claim, but don't worry, we're realistic about it. We don't make life better at the level of food shelves and college scholarships. We make life better like knock-knock jokes and fried cheese curds.
We are the simple, small joy that the internet can bring.
Our team loves spending their time creating a space where millions of millennials (and quite a few of their older siblings) are guaranteed to find funny and heartfelt stories, videos, and image compilations every day. And we don't just end their boredom, we replace it with happiness.
That's what it all comes down to for us — happiness. It's why we do everything we do — to add just a bit more cheerfulness to the world. Whether it's something as small as creating a 10-second video for Facebook or something as big as making sure the next person to join our team is getting their dream job, we're asking one question:
Does this spread happiness?
If the answer is *Yes*, then we're in… Let's do this!
Capabilities
Desktop Display

Email

Mobile Display

Social
Desktop Display, Email, Mobile Display, Social

Headline:


Funny, Smart, Amazing Stories

Self / Managed Service:


Managed Service
Industries


Dating, Entertainment, Food & Beverage

Key Differentiator


22 Words collects a blend of everything from the serious and creative to the silly and absurd. As your source for the crazy, curious, and comical side of the web, 22 Words can be counted on to share funny and fascinating viral content as well as more obscure (but equally interesting) pictures, videos, and more.
26382 Global Rank
6783 United States
5.8 M Estimated Visits
Traffic Sources
Social

62.57%

Search

18.33%

Direct

14.74%

Display

3.16%

Referrals

1.14%

Mail

0.07%
Powered by
Global Rank 6,812 519
Links In Count 1,275 94
United States Rank
1,519
740
United States Page Views
66.3%
4.6%
Mobile App Data
MixRank is the most comprehensive database of mobile apps, developers, SDKs, technologies, services, and integrations.
Learn more.
100 Downloads
10 SDKs
0 Total reviews
App Url: https://play.google.com/store/apps/details?id=tvkids.aplitfd
App Support:
Genre: house_and_home
Bundle ID: tvkids.aplitfd
App Size: 5.22 M
Release Date: August 29th, 2018
Update Date: August 30th, 2018
Description:
Tus peque?os nunca fueron tan consentidos! TvKids, mu?equitos de todo tipo.

Con dirección directamente a youtube para que tus ni?os no pierdan el tiempo buscando en otros lugares de entremetimiento.

Puedes utilizarlo en el carro, en el hogar! y en tiempo real!

*---------------------------------------------------------------------------------------------------------------------------------------*

TVKids, La herramientas de tu hogar para que tus ni?os estén a la moda con las animaciones destacadas en directo y con acceso de más episodios por youtube.

Ofrece una amplitud de colores y episodios que le dan el toque primitivo de hacer
diferentes acciones a tu hijo de ver una gran diversidad de episodios programados
para que este no se despegue de su celular.

-Versión 1.0 KIDS, ofrecerá un menú de canales o animaciones qué están disponibles desde que se publique esta aplicación, donde se verán cada uno de los capítulos en tiempo real y la opción de colocar la calidad.
AdMob Mediation
Android API
All APIs for communicating with the Android system.
DoubleClick
DoubleClick is the ad technology foundation to create, transact, and manage digital advertising for the world's buyers, creators and sellers. Available for iOS and Android
Firebase
Build Realtime Apps. A powerful API to store and sync data in realtime.
Google Authorization
Google Play services offers a standard authorization flow for all Google APIs and all components of Google Play services. In addition, you can leverage the authorization portion of the Google Play services SDK to gain authorization to services that are not yet supported in the Google Play services platform by using the access token to manually make API requests or using a client library provided by the service provider.
Google Mobile Ads
The Google Mobile Ads SDK is the latest generation in Google mobile advertising featuring refined ad formats and streamlined APIs for access to mobile ad networks and advertising solutions. The SDK enables mobile app developers to maximize their monetization on Android, iOS, and Windows Phone 8.
Google Play Game Services
Make your games social with Google Play game services. Add achievements, leaderboards, real-time multiplayer, and other popular features using the Google Play game services SDK. Let players sign in using their Google+ identities and share their gaming experience with friends. Visit developers.google.com/games/services for more information about integrating game services into your app.
Google Play Location APIs
The location APIs make it easy for you to build location-aware applications, without needing to focus on the details of the underlying location technology. They also let you minimize power consumption by using all of the capabilities of the device hardware.
Google Play Services
Google Play Services give your apps more features to attract users on a wider range of devices. With Google Play services, your app can take advantage of the latest, Google-powered features such as Maps, Google+, and more, with automatic platform updates distributed as an APK through the Google Play store. This makes it faster for your users to receive updates and easier for you to integrate the newest that Google has to offer.
Google Sign-In SDK
Google Sign-In is a secure authentication system that reduces the burden of login for your users, by enabling them to sign in with their Google Account—the same account they already use with Gmail, Play, Google+, and other Google services. Google Sign-In is also your gateway to connecting with Google's users and services in a secure manner. You can give your users the opportunity to pay with Google Pay, share with their Google-wide contacts, save a file to Drive, add an event to Calendar, and more. Integrate Google's user-centric APIs and services inside your app to help your users take action and convert.
Native

20.37%

Standard

76.62%

Direct

3.01%
Longest Running Ad
Dates Active
Aug 08, 2018 to Aug 06, 2020
Dates Active
Apr 23, 2020 to Aug 24, 2020
Dates Active
Jul 28, 2019 to Aug 10, 2020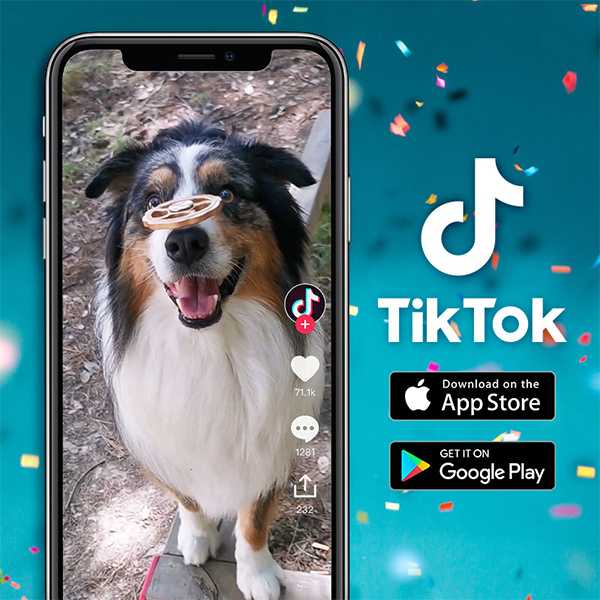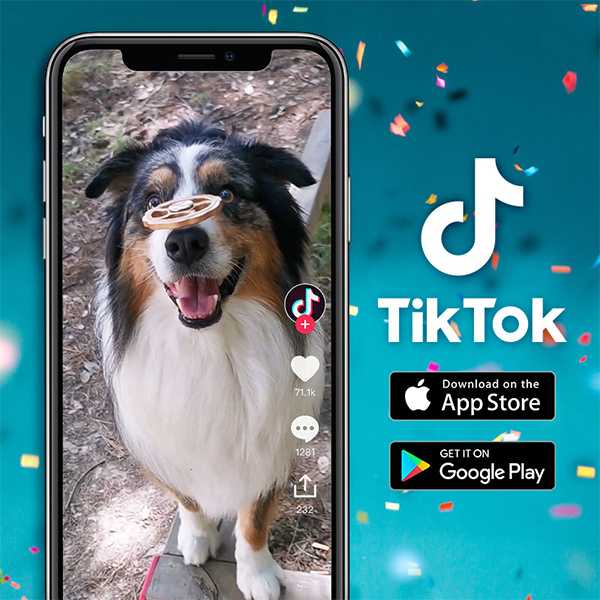 Dates Active
Aug 16, 2020 to Oct 02, 2020
Dates Active
Feb 13, 2020 to Jul 05, 2020
Dates Active
Jun 01, 2020 to Jul 24, 2020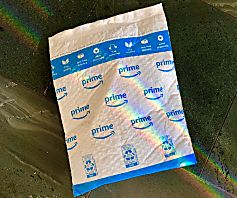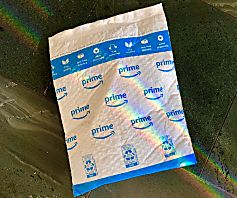 Dates Active
Aug 13, 2020 to Sep 27, 2020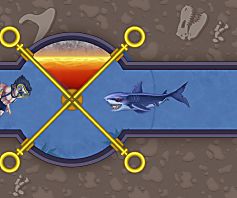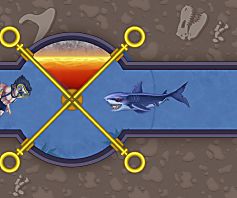 Dates Active
Aug 13, 2020 to Sep 23, 2020
Dates Active
Sep 07, 2020 to Sep 26, 2020
Dates Active
Sep 06, 2020 to Sep 23, 2020
Dates Active
Aug 15, 2020 to Sep 07, 2020
Ad Exchange
Type
Publisher ID
Certification ID
google.com
direct
pub-3308694043311547
f08c47fec0942fa0
google.com
direct
pub-5064907694090346
f08c47fec0942fa0
google.com
direct
pub-3851171199385532
f08c47fec0942fa0
indexexchange.com
direct
184857
50b1c356f2c5c8fc
indexexchange.com
direct
184944
50b1c356f2c5c8fc
rubiconproject.com
direct
14492
0bfd66d529a55807
rubiconproject.com
direct
17796
0bfd66d529a55807
districtm.io
direct
100295
3fd707be9c4527c3
appnexus.com
reseller
1908
f5ab79cb980f11d1
google.com
reseller
pub-9685734445476814
f08c47fec0942fa0
22 Words advertising reaches 5.8M visitors across desktop and mobile web, in countries such as United States, Canada, United Kingdom, Australia, Germany, India. Pricing models they offer are CPM on channels such as Display, Email, Mobile, Social Advertising on 22 Words will allow you to reach consumers in industries or verticals such as Entertainment, Dating, Food & Beverage.

They have advertising & marketing contacts listed on Thalamus. According to their Ads.txt, 22 Words inventory partners include: google.com, indexexchange.com, appnexus.com, rubiconproject.com, districtm.io, sharethrough.com, openx.com, spotx.tv, spotxchange.com, pubmatic.com, 33across.com, sovrn.com, lijit.com, gumgum.com, triplelift.com, adtech.com, nativo.com, lkqd.net, advertising.com, freewheel.tv, springserve.com, vhbx.co, vindicosuite.com, aps.amazon.com, rhythmone.com, yieldmo.com, emxdgt.com, advangelists.com, sonobi.com, teads.tv, media.net, video.unrulymedia.com, subdomain=stories.twentytwowords.com, subdomain=trending.twentytwowords.com, taboola.com, contextweb.com, tremorhub.com, aol.com, smartadserver.com, beachfront.com, admanmedia.com.

22 Words works with Advertising technology companies such as MyBuys, Facebook Exchange FBX, Accuen, Videology, Zenovia, Experian, AppNexus, DoubleClick.Net, SAY Media Advertising, Index Exchange, Google Publisher Tag, Google Adsense, BuySell Ads, Commission Junction, Amazon Associates, Openads/OpenX, Sharethrough, Evidon, Open AdStream, RadiumOne, Criteo, Jumptap, Yahoo Genome, DoubleVerify, Jetpack Digital, AOL-Time Warner Online Advertising, AudienceScience, Exponential, Burst Media, IponWeb BidSwitch, Switch Ads, Specific Media, Improve Digital, Brilig, LiveRail, Drawbridge, Resonate Insights, MLN Advertising, NetSeer, RealVu, Twitter Ads, VINDICO, Mediaplex, Tribal Fusion, Yahoo Small Business, Adform, AdGear, Upfront Digital Media, Tapad, AcuityAds, Zedo, Spongecell, Adblade, 161Media, ADTECH, Bizo, Undertone, Dedicated Media, Ozone Media, PointRoll, Triggit, Facebook Custom Audiences, GumGum, SkimLinks, Flashtalking, Centro, Ohana, eyeReturn, bRealtime, AppNexus Segment Pixel, AppNexus Ad Tag, Adconion, Conversant, Collective Media, BridgeTrack, Engage BDR, Visible Measures, Google Remarketing, TripleLift, Bidtellect, Forensiq, Sonobi, Magnetic, Q1Media, MyBuys MyAds, RhythmOne, BlueKai DMP, StackAdapt, StickyAds TV, Teads, PubNation, Prebid, YieldBot, RevContent, Connatix, Sovrn Direct, Amazon Direct, ContextWeb Direct, AOL Direct, Google Direct, OpenX Reseller, Lijit Direct, ShareThrough Direct, ContextWeb Reseller, AppNexus Reseller, Ads.txt, LKQD Reseller, Criteo Direct, Nativo Direct, Connatix Direct, PubMatic Reseller, SpotXChange Direct, OpenX Direct, Google Reseller, RubiconProject Reseller, Triple Lift Direct, AppNexus Direct, Tremor Video Direct, PubMatic Direct, RubiconProject Direct, Comet Cox Media Reseller, Yieldmo Direct, Pubmatic, Nativo, DistrictM Direct, Tremor Video Reseller, AOL Reseller, SpotXChange Reseller, Spoutable Direct, Bidfluence Reseller, ORC International Reseller, Lijit Reseller, Sonobi Reseller, Sovrn Reseller, ShareThrough Reseller, GumGum Reseller, Fyber Reseller, SpringServe Reseller, C1X Reseller, IndexExchange Reseller, IndexExchange Direct, Comet Cox Media Direct, DistrictM Reseller, Beachfront Direct, FreeWheel Direct, FreeWheel Reseller, RhythmOne Direct, Beachfront Reseller, SmartAdServer Reseller, 33 Across Reseller, Amazon Reseller, Criteo Reseller, Adform Reseller, AdYouLike Reseller, Brightcom Reseller, Synacor Reseller, Converstand Media Reseller, Nativo Reseller, BrightRoll Reseller, Improve Digital Reseller, Triple Lift Reseller, RhythmOne Reseller, Synacor Direct, Brightcom Direct, Taboola Reseller, The Trade Desk, DemDex, Advertising.com, BlueKai, SiteScout, Turn, GumGum Direct, Outbrain Reseller, Outbrain Direct, Smaato Reseller, SpringServe Direct, YieldBot Reseller, ContextWeb, Amazon Ad System, SpotXchange, GetIntent, Adhigh, DistroScale Direct, Undertone Direct, Insticator Direct, Primis Reseller, Bidtellect Reseller, Revcontent Reseller, Vhbx Reseller, Lockerdome Direct, Teads Direct, Eye View Digital.